Specialist Community Public Health Nursing (Health Visiting) (PgDip)
Duration: 2 years
Mode: Part time
---
Why study this course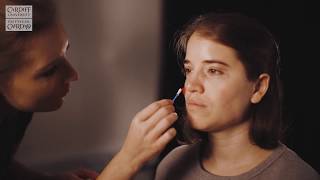 This programme is designed to prepare nurses and midwives to become Specialist Community Public Health Nurses. The programme will lead to the professional award of Specialist Community Public Health Nurse (health visitor), with subsequent registration on the Specialist Community Public Health Nurse part of the Nursing and Midwifery Council (NMC) register.
This two-year, part-time Postgraduate Diploma course is designed to prepare nurses and midwives to become Specialist Community Public Health Nurses.
It leads to the professional award of Specialist Community Public Health Nurse (Health Visitor) with subsequent registration on the Specialist Community Public Health Nurse part of the Nursing and Midwifery Council (NMC) register.
Half the course takes place on a clinical placement, and Welsh Government funding may be available.
Only by completing the Postgraduate Diploma (Pg Dip) programme will practitioners be eligible to have their names recorded on the third part of the NMC register.
Please note that candidates will be selected through an interview process and will need to meet Health Board requirements.
Distinctive features
Enables registration as a Specialist Community Public Health Nurse, annotated as a health visitor on the third part of the professional register.
You will spend 50% of the course on placement (this placement may not be in their local area and you will be expected to travel).
Applicants may attract funding from the Welsh Government based on meeting the HEIW eligibility requirements.
Accreditations
---
We're committed to delivering programmes that are innovative and relevant, providing the best learning outcomes and career prospects for our students. In light of this, we're currently reviewing some elements of this programme. As such, the details shown are subject to change and indicative only. You can still apply now. We'll update this page and contact all offer holders when the review is complete to confirm any changes.
Where you'll study
Our courses are designed to provide you with the knowledge and experience you need to embark on a professional healthcare career.
University Hospital of Wales, Heath Park, Cardiff, CF14 4XN
Admissions criteria
Candidates must be registered on either parts one or two of the Nursing and Midwifery Council register.
Candidates can enter the programme either with a diploma (120 credits at level 2) or with a degree.
Adult, children, mental health or learning disability nurses as well as practitioners who qualified as midwives via the three year direct entry route can undertake the programme and become health visitors.
A Disclosure and Barring Service check will be undertaken on prospective students and this must be deemed satisfactory before admission to the programme.
The personal statement on your application form will be considered when a judgement is made on your suitability for the programme for which you have applied.
You must address the following points in your personal statement, this list is not exhaustive:
Why have you selected this programme?
What interests you about the programme?
Any relevant experience related to the programme or module content.
How you plan to use the qualification in your career.
How you and your profession will benefit from your studies.
Why you feel you should be given a place on the programme.
Application deadline: 2nd April 2021. Applications received after this date may be considered.
Find out more about English language requirements.
Applicants who require a Student visa to study in the UK must present an acceptable English language qualification in order to meet UKVI (UK Visas and Immigration) requirements.
Criminal convictions
You will be required to complete a DBS (Disclosure Barring Service) check if your application is successful. If you are applying from certain countries overseas, a Certificate of Good Conduct may be required. If you have a relevant criminal conviction, this will be stated in the check and may affect your ability to enrol on the course. Applicants who are on the barred list should be aware that applying to this course is likely to be considered a criminal offence.
Course structure
The Diploma course is divided into four modules that are credit rated. Each taught module offers 30 credits and all must be successfully completed in order for students to have their name included on the third part of the professional register as a Specialist Community Public Health Nurse.
Each module is credit rated at M level and all four modules are compulsory.
Note: A clinical practice element will account for 50% of the taught programme, which is in accordance with NMC (2004) regulations. Students are required to pass assessment in both their clinical and theoretical work in order to achieve their qualification as a Specialist Community Public Health nurse.
Each student will be allocated a practice assessor, practice supervisor and academic assessor, who will take accountability and responsibility for assessing the student's clinical progress, which is evidenced through a clinical portfolio.
Students who complete the programme successfully will be awarded a PgDip in Specialist Community Public Health Nursing and registered at the Nursing and Midwifery Council as a Health Visitor.
The modules shown are an example of the typical curriculum and will be reviewed prior to the 2023/24 academic year. The final modules will be published by September 2023.
Year one
Year two
The University is committed to providing a wide range of module options where possible, but please be aware that whilst every effort is made to offer choice this may be limited in certain circumstances. This is due to the fact that some modules have limited numbers of places available, which are allocated on a first-come, first-served basis, while others have minimum student numbers required before they will run, to ensure that an appropriate quality of education can be delivered; some modules require students to have already taken particular subjects, and others are core or required on the programme you are taking. Modules may also be limited due to timetable clashes, and although the University works to minimise disruption to choice, we advise you to seek advice from the relevant School on the module choices available.
Learning and assessment
How will I be assessed?
You will be assessed by various means, including written work, classroom tests, and presentations, as well as a clinical portfolio for the practice element.
How will I be supported?
The University offers a wide range of services and activities designed to support students. These include a student counselling service, a student advisory service, crèche and day facilities, sport and exercise facilities, as well as campus information, library and IT services.
This programme gives students the opportunity to share ideas with health professionals. As well as developing their own intellectual abilities, this sharing of ideas enables them to learn and benefit from the experiences of others. Opportunity is given for this sort of discussion and exchange of ideas through seminars and tutorials.
Following registration onto the programme, all students are given a named personal tutor, who is able to assist with any pastoral care as well as a named academic accessor who can advise on academic writing style and grammar.
All modules within the programme make extensive use of Cardiff University's Virtual Learning Environment (VLE) Learning Central, on which students will find course materials, links to related materials and assessment exemplars.
For students whose first language is not English there are open access English Language courses available. These are 5 week courses run on a first come first served basis and cost an administration fee of £25.
Feedback
We will provide you with feedback on your work in a variety of formats. These will include oral feedback during lectures, written feedback provided through online module discussion forums, and electronic written feedback on assessed coursework through GradeMark. You can discuss your overall performance with your academic assessor.
What skills will I practise and develop?
By fully engaging in this course, you should develop the knowledge and skills to enable you to:
Develop academic knowledge and understanding to achieve Master's level competence.
Achieve clinical prowess and integrity to be awarded a specialist qualification.
Practise effectively as a Specialist Community Public Health Nurse.
Register as a health visitor with the NMC.
Tuition fees for 2023 entry
Your tuition fees and how you pay them will depend on your fee status. Your fee status could be home, island or overseas.
Learn how we decide your fee status
Fees for home status
This programme is funded by the Welsh Government for current NHS Wales Employees. Those interested in self-funding should contact the School directly via the admissions tutor.
Students from the EU, EEA and Switzerland
If you are an EU, EEA or Swiss national, your tuition fees for 2023/24 be in line with the overseas fees for international students, unless you qualify for home fee status. UKCISA have provided information about Brexit and tuition fees.
Fees for island status
Learn more about the postgraduate fees for students from the Channel Islands or the Isle of Man.
Fees for overseas status
This course does not currently accept students from outside the UK/EU.
Additional costs
Will I need any specific equipment to study this course/programme?
You will not need to provide any specific equipment.
Living costs
We're based in one of the UK's most affordable cities. Find out more about living costs in Cardiff.
Careers and placements
This course is designed to prepare nurses and midwives to become Specialist Community Public Health Nurses.
It leads to the professional award of Specialist Community Public Health Nurse (Health Visitor), with subsequent registration on the Specialist Community Public Health Nurse part of the Nursing and Midwifery Council (NMC) register.
Placements
A clinical placement accounts for 50% of the course.
---
HESA Data: Copyright Higher Education Statistics Agency Limited 2021. The Higher Education Statistics Agency Limited cannot accept responsibility for any inferences or conclusions derived by third parties from its data. Data is from the latest Graduate Outcomes Survey 2019/20, published by HESA in June 2022.