Urban and Regional Development (MSc)
Duration: 1 year
Mode: Full time
---
Why study this course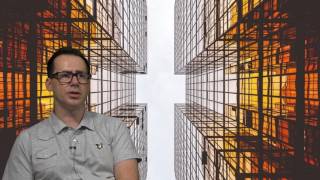 This MSc provides the opportunity to understand socio-economic change in different towns, cities, regions and city-regions globally.
Professionally recognised
Accredited by the Royal Town Planning Institute and the Royal Institution of Chartered Surveyors.
A global context
Gain an understanding of socio-economic change in different towns, cities, regions and city-regions globally.
Expert-led
Learn from and engage with research-active staff who are working at the forefront of the discipline.
Make a difference
Develop the skills, knowledge and confidence to help tackle the grand challenges facing cities and their populations.
Our MSc Urban and Regional Development programme (accredited by RICS and partially accredited by the RTPI) is designed for those who want to understand more about urban and regional economic development theory and practice.
The economic development of cities and regions is becoming increasingly important in a global economy characterised by rapid technological change, transforming economies and globalisation. This programme will equip you with the knowledge, skills and critical thinking to meet the challenge of developing competitive, smart, sustainable and inclusive economies.
Our focus is on enabling you to develop your knowledge and understanding about the nature and source of this economic change and recognise its uneven impact on different social groups, communities and countries. Drawing on topical theoretical debates about uneven spatial development and the challenges this presents at particular spatial scales, this programme will provide you with the key skills – data analysis, research and problem-solving – required to shape local and regional development through policy and practice innovation.
We also focus on network and consensus building by looking at structures and frameworks for engaging and working across different industries, sectors and organisations – including public, private, third sector and social enterprises.
You'll gain the critical skills and robust policy understanding to address the practical challenge of designing strategies which will help cities and regions to become more innovative and resilient places in which to live and work.
Accreditations
Where you'll study
Join us as we explore and tackle the social, political, economic, development and environmental challenges which affect where and how we live.
King Edward VII Avenue, Cardiff, CF10 3WA
Admissions criteria
Applicants should normally hold a minimum of a 2:2 degree in an appropriate subject.
This MSc is suitable for graduates in Planning, Geography, Architecture, Urban Design, Environmental Design/Science, Art and Design, Engineering or other relevant disciplines (e.g. Economics, Management, Politics and Sociology), or mid-career professionals working in Planning, Development or similar fields. The course is appropriate for both international students and UK students interested in urban and regional development.
A minimum standard in English language of IELTS 6.5 or equivalent will be required for students whose first language is not English. The UK Border Agency requires minimum sub-scores of IELTS 5.5 across the four competencies of reading, writing, listening and speaking.
If your offer to study at Cardiff University is conditional on IELTS, we recommend that you take the 'IELTS for UKVI' test at an approved centre. This will give you greater flexibility regarding how to meet the English Language conditions of your offer. Please note that 'IELTS for UKVI' is the only test outside the UK that can be accepted for entry to Pre-sessional English Language programmes.
The University's English language centre offers 10- and 8-week Pre-sessional Courses and a longer Bridge Programme and provides on-going support for international students.
Find out more about English language requirements.
Applicants who require a Student visa to study in the UK must present an acceptable English language qualification in order to meet UKVI (UK Visas and Immigration) requirements.
Criminal convictions
You are not required to complete a DBS (Disclosure Barring Service) check or provide a Certificate of Good Conduct to study this course.
If you are currently subject to any licence condition or monitoring restriction that could affect your ability to successfully complete your studies, you will be required to disclose your criminal record. Conditions include, but are not limited to:
access to computers or devices that can store images
use of internet and communication tools/devices
curfews
freedom of movement
contact with people related to Cardiff University.
Course structure
This is a full-time MSc programme, taught over one year and comprised of modules totalling 180 credits.
It is divided into two parts:
Part one: a teaching programme of core and optional modules over two semesters.
Part two: an individual dissertation on a topic of your choice, selected in consultation with members of staff. Whilst there are few constraints on the choice of topic, it must address at least one of the core course themes of the Urban and Regional Development programme.
The modules shown are an example of the typical curriculum and will be reviewed prior to the 2021/22 academic year. The final modules will be published by September 2021.
The University is committed to providing a wide range of module options where possible, but please be aware that whilst every effort is made to offer choice this may be limited in certain circumstances. This is due to the fact that some modules have limited numbers of places available, which are allocated on a first-come, first-served basis, while others have minimum student numbers required before they will run, to ensure that an appropriate quality of education can be delivered; some modules require students to have already taken particular subjects, and others are core or required on the programme you are taking. Modules may also be limited due to timetable clashes, and although the University works to minimise disruption to choice, we advise you to seek advice from the relevant School on the module choices available.
Learning and assessment
How will I be taught?
An array of teaching and learning styles are used throughout this programme.
You will attend lectures, participate in seminars and discussions, and attend field study visits. Most of the taught modules in the programme are compulsory, though there is some scope for choice in the second semester at Cardiff University.
You should attend all timetabled sessions of the programme – lectures, seminars and presentations – but are also expected to engage in independent study of at least 20 hours per week.
How will I be assessed?
A variety of summative assessment methods are used. These include formal written examinations, written texts, written assignments of a variety of lengths, projects requiring empirical data, case studies, student-led presentations, reviews of current research, library-based research, negotiated topics and formats.
With the exception of two modules (which use exams), all assessment is now done by coursework. This approach allows you to pursue and develop specific interests and themes across a range of different modules. It also provides further opportunities for you to work independently and demonstrate high-level practical, professional and transferable skills.
Coursework will generally consist of one piece of work of 4000–5000 words unless otherwise specified. Some coursework assessment will take the form of project-based work where this is appropriate to the skill set and learning outcomes.
The major piece of project work will be the dissertation. This will involve an independent piece of analysis and empirical research. The dissertation will be an integrated part of the scheme with a preparatory module (Research Study Methods) which aims to provide you with the skills and the knowledge necessary to complete the exercise successfully.
You will be expected to complete the dissertation by the end of September of your final year.
How will I be supported?
You will be allocated a personal tutor at the start of the course. You will retain this tutor throughout the two years.
All modules make extensive use of Learning Central, our Virtual Learning Environment, where you will find your course materials.
You will be given the chance to reflect on your abilities and performance through the Personal Development Planning module, available on Learning Central, through the Professional Development module that forms an integral part of the third semester experience, and through personal tutor meetings.
Resources and facilities
Access to a dedicated PC laboratory with high quality peripherals including: network account laser printing, large format colour printing, A4 colour printing
GIS facilities/workstation/access to Edina digimap digital mapping facility
Two dedicated computer technicians
A 30-PC open-access laboratory in the Glamorgan Building
An excellent library containing more than 12000 specialised books, 280 journal titles and stock expenditure of over £100,000 per year
Access to dyslexia resource facilities
Support for students working/assessed through the medium of Welsh
Professional skills delivery during the induction week to provide students with training on computer use; presentation skills etc.
Feedback
You will receive written feedback on all assessments. Formative guidance is provided on unassessed exercises, including an oral presentation based on the draft dissertation.
What skills will I practise and develop?
You will acquire and develop a range of valuable skills – discipline-specific as well as more generic employability skills.
As a student on this programme you will:
Develop a critical theoretical understanding about processes of socio-economic change in comparative perspective – in towns, cities, regions and city-regions across the world
Develop sound data analysis and research skills, in particular in the analysis of uneven development at the regional and more localised community scales
Gain practical skills in devising urban and regional development strategies
Be able to critically reflect on and engage with the practical and policy challenges of addressing uneven development between places
Develop an understanding of the social, economic, political and spatial frameworks which shape urban and regional development policy and practice
Develop competence in policy analysis in different institutional settings and spatial scales
Hone personal and communication skills in self-management, team-building, analysis, decision-making, report writing and presentation
Develop specialist skills and knowledge to an advanced level in particular areas
Appreciate and evaluate the interactions between theory, policy and practice and critical self-awareness of your own professional practice.
Tuition fees for 2021 entry
Students from the UK
| Year | Tuition fee | Deposit |
| --- | --- | --- |
| Year one | £8,700 | None |
Students from the EU, EEA and Switzerland
EU, EEA and Swiss nationals starting in 2020/21 will pay the same tuition fee as UK students for the duration of their course.
If you are an EU/EEA/Swiss national, unless you qualify for UK fee status, tuition fees for 2021/22 will be in line with the fees charged for international students. UKCISA have provided information about Brexit and tuition fees.
Students from the rest of the world (international)
| Year | Tuition fee | Deposit |
| --- | --- | --- |
| Year one | £19,450 | £1,000 |
More information about tuition fees and deposits, including for part-time and continuing students.
Financial support
Financial support may be available to individuals who meet certain criteria. For more information visit our funding section. Please note that these sources of financial support are limited and therefore not everyone who meets the criteria are guaranteed to receive the support.
Additional costs
Living costs
We're based in one of the UK's most affordable cities. Find out more about living costs in Cardiff.
Career prospects
The course offers the knowledge and expertise to enable you to work within a large number of urban and regional development-related careers. These can range from research, policy development and implementation, planning roles within the public and private sectors to agencies and businesses involved in new and re-development projects.
The course is suitable for both UK and international students.