Occupational Therapy (Pre-Registration) (PgDip)
Duration: 2 years
Mode: Full time
---
Conversion course
This is a conversion course. No prior knowledge or degree in the subject is required.
Why study this course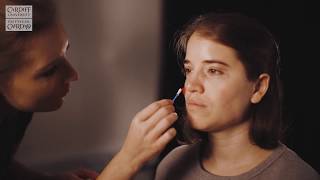 This two year pre-registration accelerated programme is aimed at those who already hold a degree (2:2 or above) and wish to pursue a career in occupational therapy.
Join a School ranked 1st in the UK for Occupational Therapy (BSc) by the Complete University Guide 2019. Our Postgraduate Diploma programme in Occupational Therapy is specially designed for graduates already holding a degree; offering you a fast-track route into a professional career in healthcare.
As a qualified Occupational Therapist, you will work in partnership with and empower a broad spectrum of people who, for reasons of ill-health, disability, trauma or adverse social circumstances, face barriers and challenges which prevent them from undertaking the activities (or occupations) that matter to them. Our programme emphasises the importance of occupation in human life, the relationship between occupation, health and wellbeing and the power of occupation to transform the lives of individuals, groups and communities.
With over 50 years of experience in delivering occupational therapy education at Cardiff University, our two-year, full-time programme is approved by the World Federation of Occupational Therapists (WFOT), which means that your qualification will be recognised in around 60 countries worldwide, enhancing your opportunities for international employment.
We have close working relationships with a range of service providers across Wales and you will benefit from practice placements facilitated by experienced occupational therapy educators who will help support you in becoming the best occupational therapist you can be. A varied profile of placement experience undertaken across the two years of the programme will allow you to integrate academic theory with actual occupational therapy practice and gain insight as to the wide-ranging employment opportunities available to you upon qualification (e.g. within NHS, Local Authority, private and third sector settings).
You will receive close academic support from experienced personal tutors and be taught and supported by experienced staff whilst sharing ideas within a close-knit student group. An emphasis on scholarly practice also ensures that you enter the profession as a research-capable practitioner equipped with the skills and confidence to contribute to the evidence base which supports and informs current and future occupational therapy practice.
The programme fosters a commitment to lifelong learning among its students and you will actively engage in continuing professional development throughout the two years, reflecting upon and recording your individual learning needs and achievements.
Once you have successfully completed the programme you will be eligible to apply for registration with the Health and Care Professions Council (HCPC) as well as professional membership of the Royal College of Occupational Therapists (RCOT). You can also choose to undertake a further self-funded 60 credit dissertation module of study which leads to the award of a full MSc in Occupation and Health.
Please note: The application deadline for this programme is 31st January. We are not able to consider applications for a deferred entry.
Distinctive features
Join a School ranked 4th in the UK overall and 1st for our research environment in the 2014 Research
Excellence Framework assessment (under Allied Health Professions, Dentistry, Nursing and Pharmacy). Here are some of the key features of why we think our course will make you the best Occupational Therapist you can be:
Our programme offers the unique opportunity to study at an accelerated pace and enables you to register as an occupational therapist within two years.
Once you have successfully completed the programme you will be eligible to apply for registration with the Health and Care Professions Council (HCPC) as well as professional membership of the Royal College of Occupational Therapists (RCOT).
Approved by the World Federation of Occupational Therapists (WFOT), which means that your qualification will be recognised in around 60 countries worldwide.
You'll be taught by a highly experienced, inter-professional team with extensive knowledge and expertise in the fields of occupational therapy education, management and practice.Members of the team are actively involved in the publication of impactful research and professional literature which informs the current and future direction of occupational therapy and healthcare at a national and international level.
Our programme design, content and delivery has been informed and shaped by consultation with key stakeholders, including users of occupational therapy services, students, practitioners and service managers.
We have established opportunities for international mobility with partners in Sweden, Malta, Ireland and Belgium. Cardiff University has the largest number of Erasmus exchange places for occupational therapy students in the United Kingdom.
Opportunities for authentic and meaningful inter-professional education, afforded by a multi-professional School of Healthcare Sciences and collaboration with other Schools within the University, such as the School of Social Sciences where we currently facilitate learning between postgraduate social work and occupational therapy students.
Bespoke occupational therapy facilities developed for your learning in the form of an activities of daily living suite which provides a realistic environment in which to develop and practise a range of practical therapeutic skills. The suite is also home to the Occupational Therapy Clinic which provides specialist assessment, treatment and advice for children with developmental disorders and offers you opportunities for involvement.
We have close links with the College of Occupational Therapists meaning your learning is relevant and up to date.
You will have academic support and be assigned a designated personal tutor throughout your Studies. You will also be assigned a dedicated placement educator/mentor when on placement.
The opportunity to become a student representative and shape future educational provision.
All University teaching sessions are captured on video and made available online* for you to review and revisit your learning (*where appropriate to do so).
Where you'll study
Our courses are designed to provide you with the knowledge and experience you need to embark on a professional healthcare career.
University Hospital of Wales, Heath Park, Cardiff, CF14 4XN
Admissions criteria
This is a conversion course. Conversion courses allow you to study a subject unrelated to your undergraduate degree or current career, and support you with a change of career path. No prior knowledge or degree in the subject is required.
In addition to having achieved an undergraduate degree (minimum 2:2 hons or equivalent) in any subject, applicants are required to meet the following criteria:
1. Personal statement
Your personal statement must evidence:
an understanding of the nature of occupational therapy;
a desire to study occupational therapy;
an understanding of the expectations of problem-based learning and postgraduate-level study;
plans to undertake visits to occupational therapists in a variety of settings or evidence of this having been undertaken (desirable).
2. References
Applicants must upload two references (academic or professional) with their application. References MUST meet the following criteria:
physically signed and dated by the referee;
current and no more than 12 months old at the point of application;
include the month and year that you commenced your role/studies;
submitted on letter-headed paper OR on the referee report form.
3. English language requirements
IELTS with at least 7.0 overall with a minimum of 7.0 in speaking and a minimum of 6.5 all other subskills or equivalent.
4. Additional requirements
Prior to enrolling on the programme offer holders will be required to:
Demonstrate that they meet the Health and Care Professions Council (HCPC) good health and character, fitness to practise requirements. This will be achieved by providing a satisfactory Enhanced Disclosure and Barring Service (DBS) certificate.
Complete a satisfactory health screening which is conducted independently by the University's Occupational Health Department. There will be a need to adhere to any immunisation requirements identified. Full guidance on this will be provided at offer stage.
This programme is not currently suitable for applicants who live outside of the UK.
Applicants who are successful in both academic and non-academic assessment will be invited to attend a Multi Mini Interview (MMI).
Find out more about English language requirements.
Applicants who require a Tier 4 visa to study in the UK must present an acceptable English language qualification in order to meet UKVI (UK Visas and Immigration) requirements
Criminal convictions
You are not required to complete a DBS (Disclosure Barring Service) check or provide a Certificate of Good Conduct to study this course.
If you are currently subject to any licence condition or monitoring restriction that could affect your ability to successfully complete your studies, you will be required to disclose your criminal record. Conditions include, but are not limited to:
access to computers or devices that can store images
use of internet and communication tools/devices
curfews
freedom of movement
contact with people related to Cardiff University.
Course structure
This full-time programme is delivered over two years (45 weeks per year) and consists of five taught modules at level 6 (120 credits) in year one and four taught modules at level 7 (120 credits) in year two. All modules must be undertaken and passed.
In addition, there are four practice placement modules (zero credit rated) which are required to be successfully completed in order to be awarded the Postgraduate Diploma and confer eligibility for Health Professions Council registration and Royal College of Occupational Therapists accreditation. These are structured in the following way:
Year One
Assessment Placement 6 weeks (part time with one day in University) October – December.
Planning Placement 6 weeks (full time) March – April.
Intervention Placement 8 weeks (full time) June – August.
Year Two
Critical Evaluation Placement 12 weeks (full time) March – May
There are 7 weeks of annual leave per year, typically a 2 week Christmas Break, a 2 week Spring Break and 2/3 weeks Summer Break.
The modules shown are an example of the typical curriculum and will be reviewed prior to the 2020/21 academic year. The final modules will be published by September 2020.
Year one
During the first year of the programme you will undertake the following core level 6 modules:
Foundation Studies in Occupational Therapy
Occupational Engagement in the Lifecycle
Professional Studies in Occupational Therapy 1 and 2
Occupational Interruption in the Lifecycle
These modules are designed to enable you to acquire a sound foundational knowledge and understanding of occupational therapy in order to begin to develop confidence in your unique professional identity, role and purpose as an occupational therapist. Firstly, through experiential learning you will develop theoretical knowledge and application of problem-based learning and team working which will be subsequently used throughout the entire programme. You will then begin to learn about the philosophical and theoretical concepts that underpin occupational therapy and explore key historical developments in the profession, relating these to contemporary and future practice.
Understanding the relationship between occupation, health and wellbeing and the nature of occupational performance and participation is fundamental to the modules, allowing for an informed appreciation of the impact of occupational interruptions upon individuals across the lifespan and ways these can be prevented or minimised. You will develop your professional and ethical reasoning and apply creative problem-solving skills in relation to assessment, planning and intervention in occupational therapy. Teaching and learning methods are purposefully designed in supporting you to develop core professional skills relating to collaborative working (including an appreciation of the role and contribution of others), lifelong learning and continuing professional development (CPD), evidence-based practice and digital literacy.
During the first year you will also undertake three practice placements that focus on the Occupational Therapy problem solving themes of assessment, planning and intervention as previously described.
Year two
During the second year of the programme you will undertake the following level 7 modules:
Evaluating Occupational Interruption in the Lifecycle
Research Skills for Practice
Professional Studies in Occupational Therapy 3
Elective Experience
Building upon the foundations laid in the first year of the programme, you will continue to develop the core knowledge, skills and professional attitudes required of an emerging occupational therapist and be supported to assume increasing autonomy as a self-directed learner. The modules in the second year are designed to foster a critically evaluative approach to the practice of occupational therapy as well as to your own personal and professional development and employability. You will explore and critique the political drivers within health and social care environments, including those relating to multi-professional and multi-agency partnership working and the development of evidence-informed, occupation-focused services. Building on your understanding of the transformative potential of occupation for individuals and groups, you will investigate more complex problems and critically evaluate the impact of occupational therapy interventions for communities and populations, including innovative areas of service development. There will be a focus on developing your knowledge, understanding and application of management, leadership and entrepreneurial skills as well as consolidating the value of continuing professional development as an integral element of your future practice.
There will also be an emphasis on building your research skills to a postgraduate level and developing these into a systematic understanding of research knowledge, and a critical awareness of current research issues pertinent to occupational therapy and occupational science. This will culminate in an ability to critique research literature and evidence-based practice, analyse research methodologies and identify and justify appropriate research methods through the design of a relevant, postgraduate level, occupation based research study.
In the second year you will complete your assessed practice placement hours with a 12-week critical evaluation placement which is designed to consolidate the occupational therapy problem solving approach as well as the core values, beliefs, knowledge and skills commensurate with an entry level occupational therapist (COT 2016).
The University is committed to providing a wide range of module options where possible, but please be aware that whilst every effort is made to offer choice this may be limited in certain circumstances. This is due to the fact that some modules have limited numbers of places available, which are allocated on a first-come, first-served basis, while others have minimum student numbers required before they will run, to ensure that an appropriate quality of education can be delivered; some modules require students to have already taken particular subjects, and others are core or required on the programme you are taking. Modules may also be limited due to timetable clashes, and although the University works to minimise disruption to choice, we advise you to seek advice from the relevant School on the module choices available.
Learning and assessment
How will I be taught?
In choosing to study occupational therapy at Cardiff University you will pursue a programme that is inclusive, creative, transformative and forward-thinking in its design. Our educational philosophy echoes that of occupational therapy in that we acknowledge and value the rich store of experience, skills and knowledge that you as an individual bring to the learning environment.
The programme is taught through problem-based learning (PBL) and appreciative inquiry (AI). This teaching approach promotes active, student-directed learning, promotes life-long learning and fosters creative and critical thinking.
Throughout much of the programme, you will work in tutorial groups to identify and investigate issues relevant to occupation and occupational therapy based on purposefully-designed, creative trigger material that stimulates and inspires learning. Collaborative learning in the academic environment encourages the development of professional communication and team-working skills and therefore underpins and enhances the learning which occurs during practice placement.
Traditional face-to-face learning strategies such as lectures, workshops and seminars will be complemented by interactive online opportunities and resources designed to enhance your overall learning experience and enable you to acquire the knowledge, skills and capabilities that are a requirement of contemporary occupational therapy practice.
Though the majority of practical skills teaching occurs whilst you are out on placement, there is an emphasis on 'learning by doing' throughout the curriculum. Environmental resources such as the activities of daily living suite afford opportunities to develop and practise skills within a simulated home environment, while practical workshops e.g. manual handling, splinting, interviewing skills etc. are facilitated by both academic staff and visiting lecturers who are practising occupational therapists.
How will I be assessed?
Assessment of academic and professional competencies is essential in ensuring that you meet the regulatory standards and entry-level profile of an occupational therapist and that they are fit for practice. The curriculum incorporates a diverse and creative range of assessment strategies and methods which are reflective of an inclusive, learner-centred approach and aligned to the intended learning outcomes of the programme. Academic assessment is carried out at both level 6 (year one) and level 7 (year two). The pass mark for all academic assessments is 50%. You are required to pass all academic assessments and practice placements.
Each module within the programme incorporates formative assessment and feedback that is designed to support your learning and to assist you in identifying your own strengths and areas for development. Examples of methods of formative assessment include reflective discussions and written pieces as well as group and individual presentations. As part of your ongoing personal and professional development you will be encouraged to evaluate your own progress as well as that of your peers, thus becoming confident and competent in giving and receiving feedback. Throughout your time on the programme, you will also be supported and encouraged to engage in continuing professional development (CPD) and to record, evaluate and share this with others.
Formative assessment and feedback prepare you for summative assessment which is formally marked and therefore contributes to progression and the final classification of the postgraduate diploma award. The goal of summative assessment is to indicate how well you have succeeded in meeting the intended learning outcomes of a module and the feedback provided will enable you to identify any areas for further development.
A variety of assessment strategies have been selected to evaluate a range of students' abilities throughout the programme and to emphasise the diversity of knowledge, skills and attitudes required of the occupational therapist. The assessment schedule reflects both the breadth of the curriculum and the depth of study expected. The strands of reflection, creativity and research run throughout the programme and have also been incorporated into the assessment methods selected.
This programme offers elements of provision through the medium of Welsh.
How will I be supported?
You are allocated a personal tutor who is a member of the academic staff group and a qualified occupational therapist. You will have regular meetings with your personal tutor throughout your time on the programme, during which you can reflect on your overall progress and development and access pastoral support and academic guidance in keeping with your individual needs. Personal tutors will also assist in signposting you to other sources of support such as the School and programme student disability contact and University-wide services including Student Support and Wellbeing and the Academic Skills and Mentoring Team (see Programme Student Handbook for further information). Welsh-speaking personal tutors are available to you if your preference is to access support through the medium of Welsh.
Individual module leads, the Programme Manager and the Professional Head of Occupational Therapy can offer support in relation to your overall experience as a student of the programme, including any feedback or concerns you might have in relation to quality. In the second year of the programme you will also be allocated an academic supervisor who will support you in designing a master's level research proposal.
During periods of practice placement, you will be supported by a named educator who has received guidance and/or formal training and accreditation in relation to facilitating student learning and assessment. You will also be assigned a named contact from the academic staff group who will offer support before, during and after a placement and who will facilitate a formal review of your progress at the half-way point. A dedicated placement support team will also be available to you, alongside formal mechanisms and procedures to support your learning and progress to address any issues or problems that may arise. The placement team will attempt to source Welsh-speaking educators or bilingual placement learning opportunities and Welsh-speaking named contacts from the academic setting upon request.
What skills will I practise and develop?
The Learning Outcomes for this Programme describe what you will be able to do as a result of your study at Cardiff University. They will help you to understand what is expected of you.
Thus, the learning outcomes for the programme found below aim for the development of students into competent, reflective, innovative, entrepreneurial occupational therapists. On successful completion of the Programme you will be able to demonstrate:
Knowledge & Understanding:
The ability to critically evaluate and adopt the problem-solving approach in relation to service users' needs.
Critically analyse the theoretical frameworks of occupational therapy in an in-depth manner.
Intellectual Skills:
Demonstrate an in-depth knowledge and understanding of occupational therapy informed by scholarship and research, including a critical awareness of current issues and professional developments.
Professional Practical Skills:
The ability to deliver occupational therapy in a holistic manner, working in collaboration with the service user.
Analyse, select, adapt and use occupation and activity as therapeutic tools.
Demonstrate leadership potential in the field of occupational therapy.
Transferable/Key Skills:
Understand and use the principles of evaluation and research to ensure best practice.
Adapt and respond to current and future patterns of service delivery.
Learn independently and continue to develop professionally, including the ability to pursue further research where appropriate.
Tuition fees
UK and EU students (2019/20)
A full NHS bursary, including tuition fees and a non-repayable bursary for living costs, is available for this programme. However, please visit the NHS funding pages for the most up to date details.
Students from outside the EU (2019/20)
An NHS placement is a required part of this course. The NHS only makes placements available to students who are eligible to pay UK/EU fees. Therefore, this course is not available for international students.
Additional costs
Applicants are required to meet the costs of obtaining a Disclosure and Barring Service (DBS) Certificate.
Applicants are advised that while you may be entitled to be reimbursed for some of the costs you incur whilst attending practice placements, you will be required to cover the initial costs for later reimbursement. This may include both accommodation and travel costs (if they are in excess of your normal daily travel costs to your University base).
Accommodation
We have a range of residences to suit your needs and budget. Find out more on our accommodation pages.
UK and EU students (2020/21)
A full NHS bursary, including tuition fees and a non-repayable bursary for living costs, is available for this programme. Further details are available on our NHS funding pages.
Students from outside the EU (2020/21)
An NHS placement is a required part of this course. The NHS only makes placements available to students who are eligible to pay UK/EU fees. Therefore, this course is not available for international students.
Additional costs
You will be responsible for meeting the costs of obtaining an enhanced Disclosure and Barring Service (DBS) Certificate as a requirement of your application. In addition, applicants are advised that there may be travel and accommodation costs associated with compulsory periods of practice placement. Students are provided with a uniform for placement, however you will need to meet the cost of appropriate footwear.
Will I need any specific equipment to study this course/programme?
Students are not required to provide extensive equipment in order to pursue the programme but will want to equip themselves to take notes and produce assessed and formative work as an essential element of their studies. While most students find it useful to have access to their own desktop PC, laptop or tablet device, there are computers provided on campus within the Ty Dewi Sant building and the Cochrane building Health Library. Additionally, students may choose to purchase some books to support their learning. This is not compulsory, and all learning resources are available via the Library, including electronic journals and books.
Careers and placements
There are excellent employability options for those pursuing a career in occupational therapy and Cardiff University occupational therapy graduate prospects were rated at 96% within the Complete University Guide 2019. 95% of our occupational therapy graduates are in professional employment within six months of completing the programme (Unistats 2017/18). Specifically, 100% of graduating students from the Postgraduate Diploma in Occupational Therapy programme in 2018 had secured occupational therapy posts within three months of completing the course.
In addition to established traditional areas of practice within statutory sectors (NHS and Local Authority provision), the unique occupation-focused contribution of occupational therapists is increasingly recognised and valued within public organisations such as prisons and schools, private-sector organisations such as residential homes and housing associations and by third sector organisations such as charities and social enterprises. This programme of study will equip you with a sound understanding of the changing landscape of health, social care and wider community services, supporting your development as a creative, dynamic and innovative occupational therapist and will provide opportunities to develop the leadership and research skills you will require to shape current and future services.
Increasingly there is a requirement for employers for occupational therapist to gain an MSc as they develop through the career framework. Therefore on successful completion of the Cardiff University Postgraduate Diploma in Occupational Therapy, you may also choose to undertake an additional (self-funded) 60 credit dissertation module that confers successful students with an MSc in Occupation and Health. This qualification retains the Post-graduate Diploma as the registrable award for eligibility for application for registration with the HCPC.
Placements
All occupational therapy students must complete a minimum of 1000 hours of supervised and successfully assessed practice placement as a requirement of the professional body (WFOT 2016). The programme includes four placements which will enable you to apply and build upon the theoretical knowledge and practical skills you will have acquired in the academic setting. Placements occur in each year of the programme and range from 6 to 12 weeks in duration.
During your first placement in the first year of the programme, you will focus on assessment as the initial stage of the problem-solving process in occupational therapy. This is a part-time placement with one day a week spent in University. The second and third placements also occur in the first year of the programme and are full time. These placements are 6- and 8-weeks duration respectively and focus on planning and subsequently intervention within occupational therapy. The final placement occurs in the second year and is 12 weeks duration. This placement focuses on the theme of critical evaluation; allowing for implementation of the whole problem-solving process and for critical appraisal of your own personal practice and of occupational therapy service provision more broadly. The development of your inter-professional team-working skills will be a key focus of placement learning across the two years.
Placements will be carefully planned and organised for you in order to ensure that you complete the programme having experienced and been assessed in a range of practice settings. Our placement providers are primarily situated in health and social care settings across Wales, although you may also have the opportunity to pursue non-traditional placements in the private and third sectors. An elective experience at the end of the second year will offer you the opportunity to explore contemporary issues of professional identity, inter-professional team working and the role of occupational therapy within communities and emerging role settings.