Oral Biology (MSc)
Duration: 1 year
Mode: Full time
---
Why study this course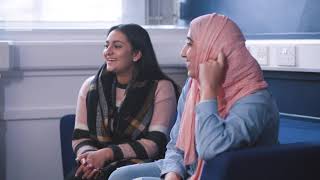 This MSc aims to provide detailed academic insight into understanding the structure and biology of oral tissues and dental diseases.
Research-led teaching
Our course delivers research-led teaching and discussion in oral cell biology and microbiology, allowing you to develop your critical opinion.
Lecture and laboratory learning
You will develop technical laboratory skills and experience a positive and interactive teaching environment.
Continue towards a PhD
You have the option to apply for the MSc as a 1+3 year programme of study, continuing into a PhD programme within the School upon obtaining a Master's degree qualification.
Gain research skills
You will acquire a number of specific skills, such as the ability to collect, analyse and interpret a range of complex quantitative and qualitative data.
Join a top 3 dental school
We are ranked in the Top 3 by the Complete University Guide 2020 based on student satisfaction, research quality and graduate prospects.
Oral and Dental disease is a world-wide problem, often leading to loss of quality of life. We aim to provide you with the knowledge and understanding in this critical area to help contribute to the future of oral health in society.
Oral biology is a broad scientific discipline that encompasses a range of basic and applied sciences. Its teaching has significant value in translational and commercial research as applied to treating dental and oral diseases; diseases that remain prevalent in both developed and developing countries.
Our one-year, full-time course at Cardiff University has a strong focus for educating current biological understanding relevant to microbiology, connective tissue biology, inflammatory diseases, cancer and developmental and repair processes.
The programme is both lecture and laboratory based; benefiting from taught modules that cover areas such as Cellular & Molecular Biology and Stem Cells and Regenerative Medicine and culminating in a hands-on 5-month research project. Based at The University Hospital of Wales (the 3rd largest university hospital in the UK), you will develop technical laboratory skills and you will experience a positive and interactive teaching environment.
You will be taught by research academics with international standing and 3* and 4* publications identified within the recent Research Excellence Framework (REF 2014), placing us as one of the top-ranked institutions in the UK. Teaching will be predominately academic-led, small group, seminar-based teaching, with opportunity for critical discussion and student-centred tasks.
You will acquire a number of specific skills, such as the ability to collect, analyse and interpret a range of complex quantitative and qualitative data. You will also develop a number of valuable laboratory research-based skills, through the completion of a 5-month research project of your choice, matching the academic expertise of the School.
Graduates from this programme will have a broad spectrum of knowledge and a variety of skills, making them highly attractive both to potential employers and research establishments in this important sector.
This course offers basic research training now often expected for entering a PhD programme of study. Subject to fee status you may apply for the MSc in Oral Biology as a 1+3 year programme of study, continuing into a PhD programme within the School upon obtaining a Masters degree qualification.
Where you'll study
We are the only dental school in Wales, providing unique and important leadership in dental research, teaching and patient care.
Heath Park, Cardiff, CF14 4XY
Admissions criteria
In order to be considered for an offer for this programme you will need to meet all of the entry requirements. Your application will not be progressed if the information and evidence listed is not provided.
With your online application you will need to provide:
A copy of your degree certificate and transcripts which show you have achieved a 2:2 honours degree in Biochemistry, Biology, Biomedical Engineering, Dental Surgery, Therapy and Hygiene. Medicine, or Pharmacy, or an equivalent international degree. If your degree certificate or result is pending, please upload any interim transcripts or provisional certificates.
A copy of your IELTS certificate with an overall score of 6.5 with 5.5 in all subskills, or evidence of an accepted equivalent. Please include the date of your expected test if this qualification is pending. If you have alternative acceptable evidence, such as an undergraduate degree studied in the UK, please supply this in place of an IELTS.
Two academic or professional/employer references which demonstrate your suitability for the programme.
A personal statement which outlines your reasons for applying to the programme and how your academic experience, skills or long-term goals make you the ideal candidate for the programme.
An up-to-date CV which includes your full academic and work history.
Application Deadline
The application deadline is 30 June. If you submit an application after this date, we will only consider it if places are still available.
Selection process
We will review your application and if you meet the entry requirements, we will invite you to an interview. Following interview, offers will be made to the highest scoring candidates.
Find out more about English language requirements.
Applicants who require a Student visa to study in the UK must present an acceptable English language qualification in order to meet UKVI (UK Visas and Immigration) requirements.
Criminal convictions
You are not required to complete a DBS (Disclosure Barring Service) check or provide a Certificate of Good Conduct to study this course.
If you are currently subject to any licence condition or monitoring restriction that could affect your ability to successfully complete your studies, you will be required to disclose your criminal record. Conditions include, but are not limited to:
access to computers or devices that can store images
use of internet and communication tools/devices
curfews
freedom of movement
contact with people related to Cardiff University.
Course structure
This is a 12-month full-time multidisciplinary modular programme consisting of four taught core modules (part 1) to a total of 120 credits and a laboratory-based research project (part 2) performed over five months (60 credits).
Part 1: Taught Component
During Part 1, the core modules are delivered concurrently over a 26-week period.
Part 2: Research Project
Following satisfactory completion of Part 1, you will progress to the dissertation, which commences in April. You will be required to complete and submit a laboratory-based research project dissertation and present your work as a poster presentation (total 60 credits) to obtain a Master's degree.
The research projects offered all laboratory-based. We have an extensive collaborative network with co-supervisors/collaborators based in the Schools of Medicine, Biosciences and Pharmacy. You will be asked to propose a first and second choice of research project from a range of research titles, and in most cases students will be able to pursue their first choice.
Those who do not achieve the MSc in Oral Biology may be eligible for the exit awards of a Postgraduate Diploma in Oral Biology (120 credits) or a Postgraduate Certificate (60 credits).
The modules shown are an example of the typical curriculum and will be reviewed prior to the 2024/25 academic year. The final modules will be published by September 2024.
This is a 12-month full-time multidisciplinary modular programme consisting of four taught core modules (part 1) to a total of 120 credits and a laboratory-based research project (part 2) studied over five months and worth 60 credits.
The course encompasses a wide breadth of biomedical research that is also applicable to clinical dentistry and medicine, derived from the research strengths available within the School of Dentistry. The course has a strong research focus in the taught element, as well as the laboratory research projects and it is envisaged as an entry for postgraduate research.
The University is committed to providing a wide range of module options where possible, but please be aware that whilst every effort is made to offer choice this may be limited in certain circumstances. This is due to the fact that some modules have limited numbers of places available, which are allocated on a first-come, first-served basis, while others have minimum student numbers required before they will run, to ensure that an appropriate quality of education can be delivered; some modules require students to have already taken particular subjects, and others are core or required on the programme you are taking. Modules may also be limited due to timetable clashes, and although the University works to minimise disruption to choice, we advise you to seek advice from the relevant School on the module choices available.
Learning and assessment
How will I be taught?
All taught elements are delivered within the School of Dentistry. Students may attend other Schools (such as Medicine, Pharmacy or Biosciences) to undertake their research project.
A range of teaching methods is used on this programme, including:
Lectures
Paper discussion groups
Small group teaching
Self-directed learning
Oral scientific presentation run as seminars
Poster presentation
Laboratory research skills
Teaching is delivered via small group teaching. Students may arrange for additional mentoring as required via the module leaders.
How will I be assessed?
Throughout the course, you will be issued with student assessments that may take the form of essays, presentations and reports. These will be used to monitor your progress.
Module assessments are used to assess learning outcomes and allow you to express Master's level concepts of understanding, analysis, evaluation and presentation. You will be required to pass all four module assessments in the taught element and the dissertation with a minimum pass mark of 50%.
You must pass both parts of the course in order to obtain your MSc. You must pass Part 1 in order to progress to Part 2.
How will I be supported?
You will be allocated a personal tutor, who will be able to provide pastoral support throughout the course. This tutor will also be responsible for ensuring your academic progress and will meet you formally on a regular basis.
Feedback
You will receive feedback within two weeks of completing assessments.
What skills will I practise and develop?
In-depth knowledge and understanding of oral biology in disease, health, repair, regeneration including cancer.
Develop research skills to formulate hypothesis-driven research and design suitability controlled experiments with appropriate statistical evaluation.
Wide knowledge of research technologies and practical research experience
Critically analyse, synthesize and evaluate cell and molecular Oral Biology including clinical conditions in order to drive modern treatment options required to prevent or treat Oral Diseases.
Develop advanced communication skills
Demonstrate problem solving skills and plan research independently
Clear concise scientific presentation skills.
Develop critical discussion skills
Undertake research for your professional development.
Tuition fees for 2024 entry
Your tuition fees and how you pay them will depend on your fee status. Your fee status could be home, island or overseas.
Learn how we decide your fee status
Fees for home status
| Year | Tuition fee | Deposit |
| --- | --- | --- |
| Year one | £11,950 | £2,500 |
Students from the EU, EEA and Switzerland
If you are an EU, EEA or Swiss national, your tuition fees for 2024/25 be in line with the overseas fees for international students, unless you qualify for home fee status. UKCISA have provided information about Brexit and tuition fees.
Fees for island status
Learn more about the postgraduate fees for students from the Channel Islands or the Isle of Man.
Fees for overseas status
| Year | Tuition fee | Deposit |
| --- | --- | --- |
| Year one | £25,200 | £2,500 |
More information about tuition fees and deposits, including for part-time and continuing students.
Financial support
Financial support may be available to individuals who meet certain criteria. For more information visit our funding section. Please note that these sources of financial support are limited and therefore not everyone who meets the criteria are guaranteed to receive the support.
Additional costs
Living costs
We're based in one of the UK's most affordable cities. Find out more about living costs in Cardiff.
Career prospects
A master degree in Oral Biology provides you with the skills to pursue a future career in higher education to teach or perform biomedical research in University and Industry, including clinical academia. Whilst the focus is in Oral Biology the knowledge you will learn is transferable to other medical disciplines.
This course is a foundation for further PhD qualification leading to academic dental research or teaching career paths. Alternatively this course could open up careers in the biomedical or pharmaceutical industry.
---
HESA Data: Copyright Higher Education Statistics Agency Limited 2021. The Higher Education Statistics Agency Limited cannot accept responsibility for any inferences or conclusions derived by third parties from its data. Data is from the latest Graduate Outcomes Survey 2019/20, published by HESA in June 2022.