Diabetes (PgDip)
Duration: 2 years
Mode: Part time distance learning
---
Why study this course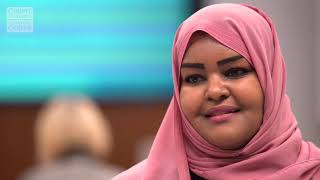 These programmes in Diabetes have been established to equip healthcare professionals who have an interest in diabetes with a sound knowledge of the subject.
The Postgraduate Diploma in Diabetes aims to equip healthcare professionals who have a special interest in diabetes with a sound knowledge of diabetes and diabetes-related issues as they present in practice. It aims to do this by providing up-to-date clinical information with treatment and referral guidelines for diabetes and diabetic complications seen in practice.
The course aims are to:
Provide a comprehensive programme of diabetes education for healthcare professionals.
Develop competence in the diagnosis, treatment, and decision-making in the care of persons with diabetes.
Develop leadership and evaluation skills in the delivery of care.
Establish a stimulating environment for research, teaching and learning about diabetes.
Encourage a culture for training of healthcare professionals by the development of a network of experienced clinical teachers.
The course is a development of the Diabetes Research Unit which has an international reputation for teaching and research in diabetes. It seeks to encourage critical thinking and improve the understanding of diabetes and diabetes related topics. You will be equipped not only with current factual knowledge but will also have the opportunity to learn about strategies aimed at helping you consider how best to deal with future advances in therapy and management.
The Postgraduate Diploma is a two-year, part-time, distance learning course and is completed online. It consists of six modules, each lasting 10 weeks, to include three core modules and a selection of three out of the nine optional modules.
Distinctive features
Online material and case discussions help to introduce the key concepts of the modules, allowing course organisers and students to discuss the role of the subsequent online learning.
Group activity is aimed at developing students' skills in generating and evaluating guidelines for the care of people with diabetes. For each module, students will work in small online groups focussing on various aspects of the subject. The group will develop a document and each individual will evaluate the work in relation to their own clinical care setting.
An online learning portfolio is used by students to record and reflect on the module as it progresses. Reflection is an important aspect of the course encouraging the clinicians to spend time considering how their practice compares to the themes being discussed in the module.
Real-life case problems are available for students to consider and answer. Explanations of the case problems are given and students will be expected to discuss the concepts being tested. Engagement in case problems is often highly motivational for students and perceived as being valid for their clinical work.
Summative assessments of case problems will be presented to directly test the clinical reasoning and knowledge taught during the module.
Online, threaded discussion groups that facilitate conversation between students and tutors are an integral part of the course, allowing students to be assessed on their contribution to and comprehension of the course material.
Cardiff University is now recognised as a recommended e-Learning University in the UAE.
---
We're committed to delivering programmes that are innovative and relevant, providing the best learning outcomes and career prospects for our students. In light of this, we're currently reviewing some elements of this programme. As such, the details shown are subject to change and indicative only. You can still apply now. We'll update this page and contact all offer holders when the review is complete to confirm any changes.
Where you'll study
We are of the largest medical schools in UK, committed to the pursuit of improved human health through education and research.
University Hospital of Wales, Heath Park, Cardiff, CF14 4XN
Admissions criteria
The course is suitable for medical and allied healthcare practitioners who have clinical responsibility for individuals with diabetes and aim to be future leaders and innovators in diabetes management in both primary and secondary care settings. Candidates should possess a degree in Medicine, Pharmacy, Nursing or relevant vocational qualification in a diabetes-related clinical subject, in addition to satisfying the Cardiff University requirements for entry to postgraduate courses, including English Language requirements.
You will also need to provide a personal statement which does not exceed 500 words. In your personal statement you will need to confirm that you are currently working in a relevant clinical area.
It is also a course requirement that students have access to a computer with a broadband internet connection.
Applications are submitted online via the University's Online Application Service. You are advised to consult the Diabetes PGDip/PGCert/MSc Application Guidance Notes for further details.
Note: The modules taught as part of the Diabetes Postgraduate Diploma course are also available as standalone modules.
Find out more about English language requirements.
Applicants who require a Student visa to study in the UK must present an acceptable English language qualification in order to meet UKVI (UK Visas and Immigration) requirements.
Criminal convictions
You are not required to complete a DBS (Disclosure Barring Service) check or provide a Certificate of Good Conduct to study this course.
If you are currently subject to any licence condition or monitoring restriction that could affect your ability to successfully complete your studies, you will be required to disclose your criminal record. Conditions include, but are not limited to:
access to computers or devices that can store images
use of internet and communication tools/devices
curfews
freedom of movement
contact with people related to Cardiff University.
Course structure
There are two stages to the Postgraduate Diploma course: T1, the first taught stage, and T2, second taught stage.
This stage lasts for one academic year and consists of three 20-credit modules totalling 60 credits, at Level 7.
This stage lasts for a further academic year and consists of a further three 20-credit modules totalling 60 credits, at Level 7, to give a combined total for stages T1 & T2 of 120 credits.
You may leave the course with a Postgraduate Certificate, after successfully completing 60 credits, only where these include the award of credit for each of the 'required core' modules from stage T1 (year 1).
At the end of stage T2, students who have obtained a minimum of 120 credits at Level 7, including the award of credit in all 'required core' modules - from stage T1, and particular module from stage T2 - will be eligible for the award of Postgraduate Diploma.
The modules shown are an example of the typical curriculum and will be reviewed prior to the 2021/22 academic year. The final modules will be published by September 2021.
Year one
Year two
The University is committed to providing a wide range of module options where possible, but please be aware that whilst every effort is made to offer choice this may be limited in certain circumstances. This is due to the fact that some modules have limited numbers of places available, which are allocated on a first-come, first-served basis, while others have minimum student numbers required before they will run, to ensure that an appropriate quality of education can be delivered; some modules require students to have already taken particular subjects, and others are core or required on the programme you are taking. Modules may also be limited due to timetable clashes, and although the University works to minimise disruption to choice, we advise you to seek advice from the relevant School on the module choices available.
Learning and assessment
How will I be taught?
This course will be delivered entirely by distance learning and therefore can be accessed by eligible students from anywhere within the international medical community. This also allows for flexibility of study to suit individual student needs and support will be provided wherever possible to support students with additional learning needs.
Online activities include evidence-based group discussions, individual and group coursework, supplemented by an annual introductory interactive lecture series. Students also receive regular constructive feedback to stimulate their enthusiasm and provide support, thus ensuring that all students will have the opportunity to achieve the learning outcomes.
You will be expected to maintain a personal portfolio throughout each module where you can reflect on the weekly learning and consider the applicability to your own individual clinical practices and experience.
How will I be assessed?
The assessments have been chosen to ensure that the learning outcomes are appropriately tested and that the teaching methods leading up to these assessments are suitable.
Module assessments include online discussion of clinical cases, group projects with individual and group components, reflective personal portfolios and online multiple choice format questions.
How will I be supported?
A team of academic, administrative, learning technology and library staff are available throughout the year to support the students. Each student is allocated a module tutor and also has access to the module lead tutor for further support whenever the need arises. The module tutor oversees the student's academic performance throughout the module and is expected to provide weekly constructive feedback to aid student performance.
Each student on the course will be allocated a personal tutor, with whom students are able to discuss their academic and general progress on the course. There is also an academic lead for each module who can be contacted by students for any further issues relating to that module.
All tutors are paired with a 'buddy' tutor who can also be approached for any academic issues to ensure that there are no gaps in tutoring due to tutor absence.
Students are expected to take part in the online schedule of activities offered by the course and this will also help them meet other students online. Students are also able to discuss personal issues with their Personal Tutor and there is also a University Student Support Service.
Feedback
Formative feedback will be communicated through electronic and written means in a timely manner. Summative feedback on assessment will be delivered within the timeframe set by the University.
Students receive individual, weekly formative feedback from their module tutor via their personal portfolios to support student development and performance. Final marks and module feedback for each individual module component is provided at the end of each module via the course website.
What skills will I practise and develop?
By fully engaging in this course, you will have the opportunity to gain a wealth of skills and abilities you can apply to any professional setting. In addition to greater conceptual understanding of current knowledge, issues and methods, you will be able to practise and develop abilities in critical analysis, the application of evidence based medicine and in dealing with complex issues systematically and creatively. Your studies should also help you develop your problem-solving and decision-making abilities by enabling you to utilise evidence effectively and communicate important concepts to colleagues and others. Through the research focused elements you will have the opportunity to develop and enhance skills in literature review, critical evaluation, research design, research methodologies, data collection, data analysis and research principles.
The programme as a whole provides opportunities to develop the following skills, some or all of which will relate to each module:
Skills in advanced scholarship
Your studies should provide a basis for a systematic understanding of knowledge and a critical awareness of current problems and insights at, or informed by, the forefront of the academic discipline, field of study or area of professional practice.
Your studies should encourage you to develop your skills in critical analysis and conceptual understanding, should enable you to evaluate research, advanced scholarship, methodologies or to propose new hypotheses.
Methodological skills
Your studies should provide a basis for a comprehensive, practical understanding of research / scholarship / professional methodologies and how these are used to create and interpret disciplinary knowledge and professional practice.
Your studies should encourage you to deal with complex issues both systematically and creatively, make sound judgements in the absence of complete data and communicate your knowledge and conclusions clearly to specialist and non-specialist audiences.
Professional skills
Your studies should provide a basis for self-direction, initiative, originality and personal responsibility in the application of knowledge, in tackling and solving problems so that you are better able to make decisions in complex and unpredictable situations, acting autonomously in planning and implementing professional tasks.
Your studies should encourage the kind of independent learning required for continuing professional development, for you to continue to advance your knowledge and understanding and to develop new skills to a high level.
Tuition fees
Students from the UK
| Tuition fee (2021/22) | Deposit |
| --- | --- |
| £4,850 | £1,000 |
Students from the EU, EEA and Switzerland
EU, EEA and Swiss nationals starting in 2020/21 will pay the same tuition fee as UK students for the duration of their course.
If you are an EU/EEA/Swiss national, unless you qualify for UK fee status, tuition fees for 2021/22 will be in line with the fees charged for international students. UKCISA have provided information about Brexit and tuition fees.
Students from the rest of the world (international)
| Tuition fee (2021/22) | Deposit |
| --- | --- |
| £4,850 | £1,000 |
More information about tuition fees and deposits, including for part-time and continuing students.
Financial support
Financial support may be available to individuals who meet certain criteria. For more information visit our funding section. Please note that these sources of financial support are limited and therefore not everyone who meets the criteria are guaranteed to receive the support.
Additional costs
Will I need any specific equipment to study this course/programme?
You will need a reliable computer with high speed Internet access (and up-to-date virus and malware protection) and appropriate software.
Living costs
We're based in one of the UK's most affordable cities. Find out more about living costs in Cardiff.
Career prospects
The course is suitable for medical and allied healthcare practitioners who have clinical responsibility for individuals with diabetes and aim to be future leaders and innovators in diabetes management in both primary and secondary care settings.