Ageing Health and Disease (MSc)
Duration: 1 year
Mode: Full time
---
Why study this course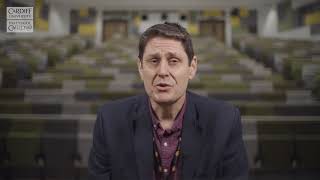 This course offers professionals, from a range of health and social care settings, the opportunity to explore the complex health and social needs of older people living in today's society. It aims to achieve this by providing high quality multidisciplinary education in the field of ageing, health and disease.
Learn from leading experts
Designed and delivered by experienced experts in the fields of geriatrics and gerontology and leading practitioners in elderly healthcare.
Flexible blended learning
A flexible blended learning format ensures you are able to study alongside your professional commitments.
Interprofessional study
Work, learn and collaborate with students and staff from a range of healthcare professions and other academic disciplines.
Modular format
Modular approach encourages both application and reflection, developing participants' skills in problem-solving and critical analysis.
Practical, problem solving approach
Group size and composition helps to create optimal interaction and develop skills of problem solving and critical analysis
This full-time MSc aims to offer health and social care professionals, and graduates in related fields, the opportunity to explore the complex health and social needs of older individuals living in today's society. It provides high quality integrated and multidisciplinary education in the field of ageing, health and disease through the teaching and learning opportunities in the modules.
The teaching draws on the latest thinking and research evidence in the field and the course is open to a range of health and social care professionals, mirroring the multidisciplinary nature of gerontology.
The course aims to provide key biological, social, ethical, demographic, economic and psychosocial aspects of aging, together with an assessment of their relevance and the implications for work with older people. In addition, you will develop an understanding of some of the common physical and mental illnesses encountered in older individuals.
Where you'll study
We are of the largest medical schools in UK, committed to the pursuit of improved human health through education and research.
University Hospital of Wales, Heath Park, Cardiff, CF14 4XN
Admissions criteria
This course is suitable for both UK and overseas graduates in medicine, nursing, and allied professions, e.g. physiotherapy, dietetics, occupational therapy, social services, and other professionals and managers who work with older people. Applicants will normally possess an initial degree in medicine or related health/social care subject. On occasion, we may also admit non-graduates whose lack of formal qualifications is compensated for by relevant professional experience (evidenced by references).
English Language Requirements: IELTS 7.5 with 6.5 in all subskills or equivalent.
Find out more about English language requirements.
Applicants who require a Student visa to study in the UK must present an acceptable English language qualification in order to meet UKVI (UK Visas and Immigration) requirements.
Criminal convictions
You are not required to complete a DBS (Disclosure Barring Service) check or provide a Certificate of Good Conduct to study this course.
If you are currently subject to any licence condition or monitoring restriction that could affect your ability to successfully complete your studies, you will be required to disclose your criminal record. Conditions include, but are not limited to:
access to computers or devices that can store images
use of internet and communication tools/devices
curfews
freedom of movement
contact with people related to Cardiff University.
Course structure
The full-time MSc course lasts for a total of 50 weeks, and consists of two stages (stage T: taught and stage R: research dissertation).
The taught stage lasts approximately nine months and consists of six 20-credit modules totalling 120 credits, at Level 7. The dissertation stage lasts for approximately three months and consists of a dissertation of 60 credits at Level 7. These stages combine to give a total of 180 credits at Level 7 to complete the MSc.
The taught stage contains three compulsory 20-credit modules, one of which you must pass in order to progress to the next stage or receive an award. You will also select three further 20-credit modules from a choice of optional modules. In this way, you will be able to exercise choice regarding the modules you wish to study, thereby increasing the relevance of learning to your professional practice.
IMPORTANT NOTE: The optional Research Methods module is a prerequisite for progression to the Dissertation Stage (completed in Stage R).
Every module commences with a study block of approximately five days, followed by a period of directed and self-directed study, and concludes with a consolidation block of up to two days. The teaching blocks take place in Cardiff but there is no face-to-face activity between the teaching blocks during the period of directed and self-directed study. Full-time students take the same modules as part-time students but at a more intensive pace.
Dissertation (stage R)
The dissertation is normally not more than 20,000 words and supported by such other material as may be considered appropriate to the subject, and should include the results of your period of project work. The dissertation is worth 60 credits and is weighted 50% for the purpose of calculating your final mark.
The modules shown are an example of the typical curriculum and will be reviewed prior to the 2021/22 academic year. The final modules will be published by September 2021.
The University is committed to providing a wide range of module options where possible, but please be aware that whilst every effort is made to offer choice this may be limited in certain circumstances. This is due to the fact that some modules have limited numbers of places available, which are allocated on a first-come, first-served basis, while others have minimum student numbers required before they will run, to ensure that an appropriate quality of education can be delivered; some modules require students to have already taken particular subjects, and others are core or required on the programme you are taking. Modules may also be limited due to timetable clashes, and although the University works to minimise disruption to choice, we advise you to seek advice from the relevant School on the module choices available.
Learning and assessment
How will I be taught?
A wide range of teaching methods will be employed, including but not limited to: lectures, structured tutorials, technology enhanced learning, case-studies, small group discussions, student led seminars and presentations, learning visits, discussions, debates and self-directed learning activities.
As well as formal structured teaching and tutor-guided activities, each module incorporates a period of self-directed study. Within this you will be expected to prepare a presentation based on the taught modular content and/or structured formative assessment exercises.
In addition (depending on the module) you will be expected to undertake: assignment preparation, background reading, literature reviews, development of ideas, critical reflection on the subjects being studied, the completion of personal portfolios demonstrating how you are applying the new knowledge, skills and attitudes in your own practice and your professional setting.
Students completing the MSc stage will conduct an extended project under supervision. The choice of projects available embraces activities that are either research-based or non-research-based and clinical or non-clinical in type. They are undertaken in settings that are appropriate to the nature of the project. You will be allocated an appropriate supervisor for the entire duration of the dissertation phase.
How will I be assessed?
Each taught stage module is summatively assessed, including through the completion of a written assignment which can take the form of e.g. an essay, a literature review, a critical evaluation of issues in Gerontology, a Research Protocol etc. All assignments are expected to include critical appraisal of the evidence-based literature.
Formative assessment is conducted through methods such as the oral presentation given in the consolidation block and is peer-assessed by the class. The requirements for formative assessment will vary from module to module, but other formative assessment opportunities include the completion of a portfolio and the completion of structured study exercises based around the modular content.
Portfolio Maintenance:
You are required to maintain a portfolio to demonstrate how the skills and knowledge gained have been applied to your practice and to demonstrate:
Evidence of self-assessment and identification of learning needs.
Evidence of how you have combined the learning outcomes of the module with your own learning needs, and reflected on the impact of your learning.
Evidence of how you have addressed your learning needs and achieved the module learning outcomes.
Either the module leader, programme team or a tutor from the relevant area will provide formative feedback.
Details of the specific assessment tasks used in each module are provided in the individual module description documents.
How will I be supported?
Each student will be assigned to a personal tutor for the whole period of the course to provide help and support.
Members of the programme team are available to help on any academic issue. Contact should initially be made with the course administrator.
Support for thesis/main project – information concerning supervision of theses will be provided in the Dissertation Handbook.
Please refer to student handbook for further detail.
What skills will I practise and develop?
By fully engaging in this Master's level course, you will have the opportunity to gain a wealth of skills and abilities you can apply to any professional setting. In addition to greater conceptual understanding of current knowledge, issues and methods, you will have opportunities to practise and develop abilities in critical analysis, the application of evidence-based medicine and in dealing with complex issues systematically and creatively.
Your studies should also help you develop your problem-solving and decision-making abilities by enabling you to utilise evidence effectively and communicate important concepts to colleagues and others. Through the research focused elements you should be able to develop and enhance skills in literature review, critical evaluation, research design, research methodologies, data collection, data analysis and research principles.
By fully engaging in this course, you should also be able to:
Incorporate knowledge from the life sciences, epidemiology sociology and the humanities into care provision for older people.
Continue to develop an interdisciplinary knowledge base to inform service provision and care of older people.
Appraise and apply suitable approaches to the health and social care of older adults.
Plan, develop and evaluate effective and innovative services to meet the needs of older people by challenging traditional models of provision.
Develop criticality, scholarship and research skills and apply these to the care of older people.
Critically evaluate complex issues in gerontology in systematic ways so as to make sound judgements in the absence of complete data.
Develop critical reasoning and critical reflection in relation to your application of new learning to practice.
Assess the standards of care for older people in a range of settings and critically evaluate approaches to auditing care quality.
Articulate the major ethical, sociological and political issues associated with planning services for older people and researching older populations.
Perform clinical assessment and formulate integrated and interdisciplinary care plans based on sound knowledge of the presentation and progression diseases and conditions in old age, critical analysis of current literature and thorough consideration of patient and lay carer needs.
Tuition fees
Students from the UK
| Year | Tuition fee | Deposit |
| --- | --- | --- |
| Year one | £9,700 | £1,000 |
Students from the EU, EEA and Switzerland
EU, EEA and Swiss nationals starting in 2020/21 will pay the same tuition fee as UK students for the duration of their course.
If you are an EU/EEA/Swiss national, unless you qualify for UK fee status, tuition fees for 2021/22 will be in line with the fees charged for international students. UKCISA have provided information about Brexit and tuition fees.
Students from the rest of the world (international)
| Year | Tuition fee | Deposit |
| --- | --- | --- |
| Year one | £21,950 | £1,000 |
More information about tuition fees and deposits, including for part-time and continuing students.
Financial support
Financial support may be available to individuals who meet certain criteria. For more information visit our funding section. Please note that these sources of financial support are limited and therefore not everyone who meets the criteria are guaranteed to receive the support.
Additional costs
Will I need any specific equipment to study this course/programme?
You will not need any specific equipment, but you will need a reliable computer with high speed Internet access (and up-to-date virus and malware protection) and appropriate software.
Living costs
We're based in one of the UK's most affordable cities. Find out more about living costs in Cardiff.
Career prospects
This programme is suitable for those who wish to increase their knowledge of health in the ageing patient in order to help improve patient care.
This Masters programme enables you to demonstrate you are taking the opportunity to develop your abilities in critical analysis, problem-solving, decision-making, finding and using evidence and in dealing with complex issues. The programme is not a substitute for a formal specialty training programme but studying at this level should help successful students demonstrate numerous academic skills that should be highly regarded in relation to their career development and progression. In particular, the programme offers opportunities to demonstrate the development of knowledge and skills in relation to the application of evidence-based medicine and the potential enhancement of services and governance frameworks. As such, it should provide evidence of commitment and potential that may assist you in relation to taking on greater responsibilities or perhaps seeking management, research, scholarship, or leadership roles.