Advanced Practice (MSc)
Duration: 4 years
Mode: Part time
---
Why study this course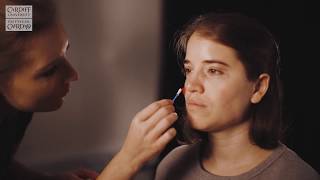 This programme provides you with the opportunity to explore your specialist areas of practice and to broaden your knowledge, skills and expertise. Take your career to the next stage for the benefit of your patients and their families.
The MSc in Advanced Practice provides an opportunity for health, social care and other related professionals to develop professionally by undertaking a challenging and rewarding postgraduate degree. The programme focuses on your personal development as a professional leading, managing and developing advanced practice roles and models of care delivery.
The MSc in Advanced Practice is designed for health, social care and related professionals in primary, secondary and tertiary settings who wish to advance their knowledge base, clinical, leadership and management skills. Students, irrespective of their clinical specialty, will become actively involved in the advancement of practice.
Distinctive features
You will explore and analyse the changing needs of professional and clinical practice and develop the skills to deliver specialist areas of care.

You will undertake an innovative programme that offers a range of shared learning opportunities.

The programme emphasises independent learning in a research-led environment, enabling students to access the latest evidence base on professional practice.

You will be taught by experienced educational and clinical staff who have developed a considerable local, national and international reputation.
---
We're committed to delivering programmes that are innovative and relevant, providing the best learning outcomes and career prospects for our students. In light of this, we're currently reviewing some elements of this programme. As such, the details shown are subject to change and indicative only. You can still apply now. We'll update this page and contact all offer holders when the review is complete to confirm any changes.
Where you'll study
Our courses are designed to provide you with the knowledge and experience you need to embark on a professional healthcare career.
University Hospital of Wales, Heath Park, Cardiff, CF14 4XN
Admissions criteria
In order to register with the University and undertake this programme, applicants must:
Possess an initial or higher degree of an approved institution.
Possess a non-graduate qualification equivalent to graduation.
Hold a first degree*.
Have secured funding.
Have employer support (where appropriate).
Students will normally be health, social care or other professionals with relevant qualifications and registrations.
Individual modules within the programme may have additional entry criteria due to the aims and learning outcomes of the module and/or due to NMC/ regulations.
Please note: A prospective candidate who already holds the Doctor of Philosophy shall show that the Master's Degree scheme to be pursued is in a different field of study from that for which the degree of PhD was awarded.
These programmes are normally open to registered practitioners who possess an initial or higher degree of an approved institution. Where applicants do not hold a first degree, applications will be considered on an individual basis. For such applicants, evidence of relevant experience and continued professional development will be requested.
Note: International students pursuing part-time programmes of study are not eligible for Tier 4 (General Student) visas and must have alternative leave to remain in the UK if they intend to study at the University in person.
Students whose first language is not English will be required to pass an IELTS test. Please see our English Language Requirements guidance for more details.
The personal statement on your application form will be considered when a judgement is made on your suitability for the programme for which you have applied. You must address the following points in your personal statement. This list is not exhaustive.
Why have you selected this programme?
What interests you about the programme?
Any relevant experience related to the programme or module content.
How you plan to use the qualification in your career.
How you and your profession will benefit from your studies.
Why you feel you should be given a place on the programme.
Application deadline: End of July of each academic year. Your application will be considered after this date but it may be for a later intake.
Find out more about English language requirements.
Applicants who require a Student visa to study in the UK must present an acceptable English language qualification in order to meet UKVI (UK Visas and Immigration) requirements.
Criminal convictions
You are not required to complete a DBS (Disclosure Barring Service) check or provide a Certificate of Good Conduct to study this course.
If you are currently subject to any licence condition or monitoring restriction that could affect your ability to successfully complete your studies, you will be required to disclose your criminal record. Conditions include, but are not limited to:
access to computers or devices that can store images
use of internet and communication tools/devices
curfews
freedom of movement
contact with people related to Cardiff University.
Course structure
The MSc in Advanced Practice programme is modular and students must complete four modules (30 credits each) in the taught component of the course; one of these is a compulsory research module (Research methods and health improvement in health and social care) and the remaining three modules are of the student's choice.
The part-time route would commence in September of Year 1 and normally be completed within 4 years. During this time modules will be programmed so that 2 modules can normally be undertaken in Year 1. This enables the student to complete and submit their dissertations within 4 years of initial registration on to the programme.
Stand Alone Modules
Students may also undertake specific modules within the MSc. in Advanced Practice programme as 'stand-alone' modules. These may be undertaken as and when available within the School by students who wish to gain expertise and knowledge in a given subject area, but who do not wish to register for the degree programme.
They would be undertaken outside of registration for a degree and students would be informed on application of the RPL regulations as previously mentioned should they later wish to register for the full MSc degree. Priority for places will always be given to those students registered for the Masters programme.
Most of our modules are available on a stand-alone basis. Some modules from both Allied Health Professions (AHP) and Nursing and Midwifery are shared across professions. Please contact the relevant module leader for more details.
There are a range of optional and programme specific modules available. Your programme team will guide you in identifying and selecting the appropriate and available modules.
The modules shown are an example of the typical curriculum and will be reviewed prior to the 2021/22 academic year. The final modules will be published by September 2021.
Year one
Year two
Year three
The University is committed to providing a wide range of module options where possible, but please be aware that whilst every effort is made to offer choice this may be limited in certain circumstances. This is due to the fact that some modules have limited numbers of places available, which are allocated on a first-come, first-served basis, while others have minimum student numbers required before they will run, to ensure that an appropriate quality of education can be delivered; some modules require students to have already taken particular subjects, and others are core or required on the programme you are taking. Modules may also be limited due to timetable clashes, and although the University works to minimise disruption to choice, we advise you to seek advice from the relevant School on the module choices available.
Learning and assessment
How will I be taught?
The notion of adult learning will inform the learning and teaching process and a range of learning and teaching methods will be utilised to achieve the learning outcomes of the programmes. Students will enter the programmes with a wide range of skills and experiences and some may hold senior positions. These experiences will be used to enhance the learning process.
Post graduate degree level study involves students taking responsibility for their own learning and this will be encouraged throughout the programme. The learning and teaching strategy will take notice of this and methods used will range from tutorials, to student led seminars, dialogue, problem based learning, appreciative inquiry, skills workshops, self-directed study, discussion and debate and expert led lectures.
How will I be assessed?
The assessments used within the MSc programme relate to the measurement of professional, academic and where appropriate clinical practice. This includes written work such as reflective narratives, evidence based literature reviews, essays and research critiques, examinations, case study analysis, practical tests, oral presentations, seminars, video and playback, tape recordings, viva, dissertations, project work and completion of portfolios.
Each assessment is accompanied by written guidelines and assessment criteria based on the QAA Code of Practice for assessments (QAA 2006). Wherever possible a proforma is produced to accompany a summative assessment. This may be in the form of marking criteria, competencies to be achieved, standards etc. with clear guidelines relating to what is being assessed. This correlates with the learning outcomes of the programme/module.
How will I be supported?
The University offers a wide range of services and activities designed to support students. These include a student counselling service, a student advisory service, crèche and day facilities, sport and exercise facilities, as well as campus information, library and IT services.
This programme gives you the opportunity to share ideas with health professionals. As well as developing your own intellectual abilities, this sharing of ideas enables you to learn and benefit from the experiences of others. Opportunity is given for this sort of discussion and exchange of ideas through seminars and tutorials.
All students are given a named personal tutor following registration onto the programme, who is able to assist them with any pastoral care as well as advice on writing style, grammar and academic mentoring.
All modules within the programme make extensive use of Cardiff University's Virtual Learning Environment (VLE) Learning Central, on which students will find course materials, links to related materials and assessment exemplars.
For students whose first language is not English there are open access English Language courses available. These are 5 week courses run on a first come first served basis and cost an administration fee of £25.
Feedback
We will provide you with feedback on your work in a variety of formats. These will include oral feedback during lectures, written feedback provided through online module discussion forums, and electronic written feedback on assessed coursework through GradeMark. You can discuss your overall performance with your personal tutor.
What skills will I practise and develop?
The transferable/ key skills which students will have developed through undertaking this programme of study are:
Integrate theory with professional practice.
Synthesise information/ data from a variety of sources.
Critique research.
Take responsibility for personal and professional learning and development.
Project plan time and tasks.
Work independently and meet deadlines.
Analyse, interpret, synthesise and evaluate data.
Problem solve and reach realistic conclusions.
Communicate ideas in a clear concise manner.
Tuition fees for 2021 entry
As this programme is three years or over in duration and has a one year full time equivalent you will not be eligible for a postgraduate loan. The UK Government has more information about eligibility for postgraduate loans.
Students from the UK
Fees will be invoiced by module. Normally, invoices will be released shortly after enrolment for each individual module. For more information please refer to our tuition fees pages.
Students from the EU, EEA and Switzerland
If you are an EU/EEA/Swiss national, unless you qualify for UK fee status, tuition fees for 2021/22 will be in line with the fees charged for international students. UKCISA have provided information about Brexit and tuition fees.
Students from the rest of the world (international)
This course does not currently accept students from outside the UK/EU.
Additional costs
Living costs
We're based in one of the UK's most affordable cities. Find out more about living costs in Cardiff.
Career prospects
A postgraduate qualification will allow you to make a significant contribution to the development and delivery of health and social care within your profession. A programme that focuses on personal development will help you to feel more confident within your existing role as you explore opportunities for further advancement.
The MSc in Advanced Practice is designed for health, social care and related professionals in primary, secondary and tertiary settings who wish to advance their knowledge base, clinical, leadership and management skills. Students, irrespective of their clinical specialty, will become actively involved in the advancement of practice.