Peirianneg Cyfathrebu Diwifr a Microdon gyda Blwyddyn Ymchwil (MSc)
Hyd: 2 flynedd
Dull astudio: Amser llawn
Mae'r cynnwys hwn ar gael yn Saesneg yn unig.
---
Pam astudio'r cwrs hwn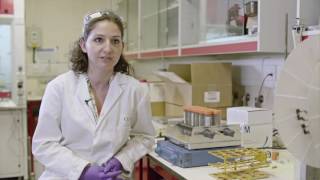 Cwrs MSc gyda phwyslais ar ymchwil ond hefyd gyda'r nod i'ch darparu gyda'r wybodaeth a'r sgiliau lefel uwch, allweddol a fydd yn eich galluogi i lwyddo yn y diwydiant cyfathrebu di-wifr a microdon, sy'n tyfu'n gyflym.
An MSc course with an emphasis on research which also aims to provide you with the necessary advanced level knowledge and skills that will allow you to succeed in the rapidly growing wireless and microwave communication industry. It will provide you with an excellent platform for career development, whether that be within industry or academic research.
The course will provide you with the opportunity to:
Develop your expertise in new and evolving areas of microwave engineering including mobile communications and medical applications of microwaves.
Focus on areas such as advanced computer aided design (CAD), measurement and characterisation and communication systems engineering.
Cover laboratory work and advanced engineering management alongside modules in radio frequency engineering, advanced fabrication and test, advanced communication systems and non-linear RF design and concepts.
Gain expertise in the areas of micro and nano-technology and optoelectronics.
Develop your research skills by completing a major project as part of an intensive Research Year either in Cardiff University or with another suitable university partner or research institute.
Nodweddion unigryw
This course will provide you with:
The opportunity to learn in a research-led teaching institution, taught by staff in one of the highest ranked university units in the 2014 Research Excellence Framework (REF).
The opportunity to work in modern facilities and commensurate with a top-class research university.
The opportunity to learn in an environment graded as Silver in the first TEF assessment, meaning that the University "consistently exceeds rigorous national quality requirements for UK higher education".
The participation of research-active staff in programme design and delivery.
MSc teaching complemented by guest lectures given by industrial professionals.
A 120-credit Research Year which enables the programme to meet the Bologna requirements for a Master's programme length of 2 years.
A research group atmosphere within which students will enhance each other's learning
The opportunity to be a vital part of our scientific research community.
Upon graduation, you will have the training, skillsets and hands-on experience you need to succeed in this dynamic and highly competitive field, and will have a distinct edge when applying for PhD studentships or employment in industry.
Achrediadau
Ble byddwch yn astudio
Dewch i astudio yn un o'r ysgolion peirianneg fwyaf blaenllaw yn y DU o ran ansawdd ymchwil ac addysgu.
5 The Parade, Heol Casnewydd, Caerdydd, CF24 3AA
Meini prawf derbyn
Academic requirements:
Typically, you will need to have either:
a 2:2 honours degree in communication engineering, communication technology, electrical or electronic engineering, wireless engineering or a similar subject, or an equivalent international degree
or relevant industrial experience evidenced by a reference.
If you have relevant industrial experience we will give your application individual consideration.
English Language requirements:
IELTS with an overall score of 6.5 with 5.5 in all subskills, or an accepted equivalent.
Application deadline:
We allocate places on a first-come, first-served basis, so we recommend you apply as early as possible.
Selection process:
We will review your application and if you meet the entry requirements, we will make you an offer.
Rhagor o wybodaeth am ofynion Iaith Saesneg.
Mae'n rhaid i ymgeiswyr sydd angen Fisa myfyriwr i astudio yn y DU gyflwyno cymhwyster iaith Saesneg derbyniol er mwyn bodloni gofynion UKVI (Fisâu a Mewnfudo y DU).
Euogfarnau troseddol
You are not required to complete a DBS (Disclosure Barring Service) check or provide a Certificate of Good Conduct to study this course.
If you are currently subject to any licence condition or monitoring restriction that could affect your ability to successfully complete your studies, you will be required to disclose your criminal record. Conditions include, but are not limited to:
access to computers or devices that can store images
use of internet and communication tools/devices
curfews
freedom of movement, including the ability to travel to outside of the UK or to undertake a placement/studies outside of Cardiff University
contact with people related to Cardiff University.
Strwythur y cwrs
The course is presented as a two-year full-time Masters level programme, in two stages. In Stage 1, students follow two semesters of taught modules to the value of 120 credits. Stage 2 consists of a Research Year of 8 months, leading to the submission of a significant research project of 120 credits.
Mae'r modiwlau a ddangosir yn esiampl o'r cwricwlwm arferol. Byddant yn cael eu hadolygu cyn blwyddyn academaidd 2021/22. Bydd y modiwlau terfynol yn cael eu cyhoeddi erbyn mis Medi 2021.
Blwyddyn un
The course is presented as a two-year full-time Masters level programme. In Year 1 (Stage 1) students follow two semesters of taught modules to the value of 120 credits.
During the Spring semester you will be supported in generating and negotiating a research project proposal in order to prepare for your Research Year.
Students completing 120 credits at the end of Stage 1 will be permitted to proceed onto the Research Year for Stage 2.
Blwyddyn dau
Year 2 will consist of the 120-credit Research Year and project report submission. You will be allocated an Academic Project Supervisor for Year 2, who will guide your work and project report write-up. You will be visited by your Academic Project Supervisor at least once, but preferably twice, if you are based elsewhere in the UK (at a partner HEI). At the end of the Research Year you will submit a significant research project.
Mae'r Brifysgol wedi ymrwymo i ddarparu amrywiaeth eang o opsiynau modiwl lle'n bosibl. Ond byddwch yn ymwybodol er y byddwn yn gwneud pob ymdrech i gynnig dewis, gall hyn gael ei gyfyngu mewn rhai amgylchiadau. Y rheswm am hyn yw'r ffaith mai dim ond nifer cyfyngedig o leoedd sydd ar gael ar rai modiwlau, a gaiff eu dyrannu ar sail y cyntaf i'r felin. Mae'n ofynnol i fodiwlau eraill sicrhau isafswm nifer o fyfyrwyr cyn gallu eu cynnal, er mwyn gwneud yn siŵr y gellir cyflwyno addysg o ansawdd priodol. Gall modiwlau gael eu cyfyngu oherwydd gwrthdaro yn yr amserlen hefyd, ac er bod y Brifysgol yn ymdrechu i amharu cyn lleied â phosibl ar eich dewis, byddai'n syniad da i chi ofyn am gyngor gan yr Ysgol berthnasol am y dewisiadau modiwl sydd ar gael.
Dysgu ac asesu
Sut y caf fy addysgu?
A wide range of teaching styles are used to deliver the diverse material forming the curriculum of the programme. You will attend lectures and take part in lab and tutorial based study during the Autumn and Spring semesters of Stage 1. You will also be able to develop ideas for your individual research project.
At the beginning of Stage 2, you will be allocated an Academic Project Supervisor and a Research Year Supervisor. Dissertation topics are normally chosen from a range of project titles proposed by academic and research staff, in areas of cutting-edge research interest. You will be encouraged to put forward your own project ideas where possible. You will be provided with training in the utilisation of laboratory resources throughout the project.
Sut y caf fy asesu?
The course is assessed through examinations, written coursework, and a final individual research dissertation.
Achievement of learning outcomes in the majority of modules is assessed by a combination of coursework assignments, plus University examinations set in January and May. Examinations count for 60–70% of assessment in Stage 1 of the programme, the remainder being largely project work and elements of coursework.
Sut y caf fy nghefnogi?
You will be allocated a personal tutor to assist you with both academic progress and pastoral support when required. For your research year, you will be allocated a Academic Project Supervisor and a Research Year Supervisor of relevant expertise.
Learning Central, the Cardiff University virtual learning environment (VLE), will be used extensively to communicate with students, support lectures and provide general programme materials such as reading lists and module descriptions. It may also be used to provide self-testing assessment and give feedback.
Feedback
You will receive written feedback for written coursework assignments and oral feedback for assessed presentations.
Pa sgiliau y byddaf yn eu hymarfer a'u datblygu?
Knowledge & Understanding:
On successful completion of the Programme you will be able to demonstrate:
Apply the principles of Wireless and Microwave Communication Engineering to the design, implementation and management of systems that are able to collect, manipulate, interpret, synthesise, present and report data.
Select and make use of appropriate IT-based system development tool for a given task. Examples of applicable tools include those deployed within current research into microwave and radio frequency systems, electromagnetic applications, communication systems and software engineering.
Intellectual Skills:
On successful completion of the Programme you will be able to demonstrate:
Exemplify the stages involved in the realisation of a key wireless microwave communications sub-system - including characterisation and measurement, modelling, computer aided design, optimisation, fabrication and test.
Evaluate the hardware and software infrastructures used in the development of computer networks - including an appreciation of relevant industry standards and the use of current software tools associated with the widening role of internet-based communication.
Professional Practical Skills:
On successful completion of the Programme you will be able to demonstrate:
Understand detailed device level design and characterisation of communications system components based upon an in-depth understanding of the major issues surrounding architecture and structures.
Utilise industry-standard computer-aided design tools and techniques, at an advanced level.
Engage fully with a research project, applying skills in research and appraisal, including measurement, data collection, investigation and analysis by fully engaging with their project activity and other related applications, and/or the production of research strategies, policies and plans related to their project.
Show an advanced level knowledge and understanding of a wide range of microwave engineering related materials and components.
Demonstrate an awareness of that engineers need to take account of the commercial and social contexts in which they operate.
Transferable/Key Skills:
On successful completion of the Programme you will be able to demonstrate:
The ability to plan, run and report upon a significant research project at the leading edge of your discipline
The ability to communicate your own ideas, research findings, underlying principles and theories effectively by oral, written and practical means.
The ability to work effectively in a team and as an individual.
Ffioedd dysgu ar gyfer dechrau astudio yn 2021
Myfyrwyr o'r DU
| Blwyddyn | Ffioedd Dysgu | Blaendal |
| --- | --- | --- |
| Blwyddyn un | £9,700 | Dim |
Myfyrwyr o'r UE, AEE a'r Swistir
Bydd gwladolion yr UE, yr AEE a'r Swistir sy'n dechrau yn 2020/21 yn talu'r un ffioedd dysgu â myfyrwyr y DU drwy gydol eu cwrs.
Os ydych chi'n wladolyn o'r UE/AEE neu'r Swistir, oni bai eich bod yn gymwys i gael statws ffioedd y DU, bydd ffioedd dysgu ar gyfer 2021/22 yn unol â'r ffioedd a godir ar fyfyrwyr rhyngwladol. Mae UKCISA wedi darparu gwybodaeth am Brexit a ffioedd dysgu.
Myfyrwyr o weddill y byd (rhyngwladol)
| Blwyddyn | Ffioedd Dysgu | Blaendal |
| --- | --- | --- |
| Blwyddyn un | £21,950 | £1,000 |
Rhagor o wybodaeth am ffioedd dysgu a blaendaliadau, gan gynnwys ar gyfer myfyrwyr rhan-amser a pharhaus.
Cymorth ariannol
Gallai cymorth ariannol fod ar gael ar gyfer unigolion sy'n bodloni rhai meini prawf. Cewch ragor o wybodaeth yn ein hadran arian. Dim ond hyn a hyn o gymorth ariannol y gall y ffynonellau hyn eu cynnig, felly ni allwn warantu y bydd pawb sy'n bodloni'r meini prawf yn cael arian.
Costau ychwanegol
During the Research Year, students may have to fund travel costs to and from any partner institution, and should consider costs of accommodation where this is away from Cardiff – living costs could be higher. Additionally, students travelling to undertaken a Project at a different institution may incur visa application costs which would be additional to tuition fees.
A fydd angen unrhyw gyfarpar penodol arnaf I astudio'r cwrs hwn?
The University will provide all equipment necessary to undertake the degree programme, but it is strongly recommended that the student should have a relatively modern laptop computer at their disposal, in order to be able to make progress on activities while away from the University facilities.
Costau byw
Rydym wedi ein lleoli yn un o ddinasoedd mwyaf fforddiadwy y DU. Rhagor o wybodaeth am gostau byw yng Nghaerdydd.
Gyrfaoedd a lleoliadau gwaith
Career prospects are generally excellent, with graduating students following paths either into research or related industry.
If you are interested in working in industry, many of our graduating MSc students achieve excellent employment opportunities in organisations including Infineon, Huawei, Cambridge Silicon Radio, Vodafone and International Rectifier.
In terms of research, Cardiff University has many electrical, electronic and microwave related research areas that require PhD students, and this MSc will provide you with an excellent platform if this is your chosen career path.
Lleoliadau
---
Data HESA: Hawlfraint yr Asiantaeth Ystadegau Addysg Uwch Cyfyngedig 2020. Ni all yr Asiantaeth Ystadegau Addysg Uwch Cyfyngedig dderbyn cyfrifoldeb am unrhyw gasgliadau neu benderfyniadau sy'n deillio o drydydd partïon o'i data. Daw'r data o Arolwg Hynt Graddedigion Diweddaraf 2017/18 a gyhoeddwyd gan HESA ym mis Mehefin 2020.