Dermatoleg Glinigol (MSc)
Hyd: 1 flwyddyn
Dull astudio: Amser llawn
Mae'r cynnwys hwn ar gael yn Saesneg yn unig.
---
Pam astudio'r cwrs hwn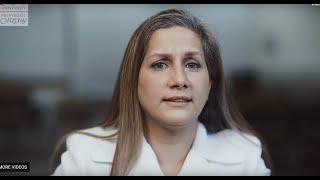 Mae'r cwrs hwn wedi'i gynllunio ar gyfer meddygon gydag o leiaf blwyddyn o brofiad meddygol cyffredinol. Mae'n cynnig addysg strwythuredig mewn dermatoleg ac yn rhoi sylfaen gadarn am hanfodion dermatoleg clinigol a gwyddonol. Mae'n blaenoriaethu cyfarwyddiadau clinigol, ond hefyd yn rhoi pwyslais ar gynnwys gwyddonol dermatoleg.
Addysgir gan arbenigwyr o fri byd-eang
Cewch ddysgu gan lawer o'r arbenigwyr sy'n ysgrifennu'r gwerslyfrau a'r canllawiau.
Amlygu clinigol
Ategir eich dealltwriaeth drwy arsylwi ar glinigau gydag arbenigwyr, clercio cleifion yn yr uned gofal dydd, cyflwyno canfyddiadau i diwtoriaid.
Gweithdai ymarferol
Datblygir eich sgiliau mewn elfennau ymarferol yn cynnwys pwytho, asesu doppler a dermoscopi. Mynychu cyfarfodydd CPD rhanbarthol rheolaidd.
Dysgu rhyngweithiol
Moddau addysgu niferus i weddu pob math o ddysgu yn cynnwys darlithoedd, grwpiau bach, gweithdai a thiwtorialau.
COVID19 UPDATE The mode of delivery for this programme (2020/1 entry) has been altered due to the COVID19 pandemic. To ensure the safety and wellbeing of all our students and staff, we have taken the decision that this programme will be online until at least until January 2021. During this time, we will endeavour to provide clinical teaching via expert patients/actors across online interactive sessions. We are hoping that the 'face to face' element of this programme will begin next year in 2021. If you have any questions at all, please contact the Postgraduate Medical Admissions Office at PGTMedAdmissions@cardiff.ac.uk.
The MSc in Clinical Dermatology is designed specifically for doctors with a special interest in dermatology after gaining at least one year of general medical experience.
It aims to give a firm grounding in the fundamentals of clinical and scientific dermatology, with priority given to clinical instruction but also an emphasis on the scientific content of dermatology.
It is particularly suitable for overseas medical graduates, but is also appropriate as an additional course to contribute to any dermatology specialist training programme.
Teaching is delivered face-to-face at the Welsh Institute of Dermatology at the University Hospital of Wales in Cardiff.
Ble byddwch yn astudio
Rydym ni'n un o ysgolion meddygaeth fwyaf y DU, wedi ein hymrwymo i geisio gwella iechyd pobl drwy addysg ac ymchwil.
Ysbyty Athrofaol Cymru, Parc y Mynydd Bychan, Caerdydd, CF14 4XN
Meini prawf derbyn
Applicants must hold an undergraduate degree in clinical medicine (MBBCh, BMBS, MBBS, or equivalent) awarded by a recognised institution.
AND
have a minimum of one year' full-time equivalent post-qualification general medical experience (evidenced by a reference or internship certificate).

Decisions will be made on a continuous basis throughout the year. Places are limited, so early application is recommended.

English Language Requirements
IELTS 7.0 overall with 6.5 in writing and 6.0 in all other subskills, or equivalent qualification.
Rhagor o wybodaeth am ofynion Iaith Saesneg.
Mae'n rhaid i ymgeiswyr sydd angen Fisa myfyriwr i astudio yn y DU gyflwyno cymhwyster iaith Saesneg derbyniol er mwyn bodloni gofynion UKVI (Fisâu a Mewnfudo y DU).
Euogfarnau troseddol
You are not required to complete a DBS (Disclosure Barring Service) check or provide a Certificate of Good Conduct to study this course.
If you are currently subject to any licence condition or monitoring restriction that could affect your ability to successfully complete your studies, you will be required to disclose your criminal record. Conditions include, but are not limited to:
access to computers or devices that can store images
use of internet and communication tools/devices
curfews
freedom of movement
contact with people related to Cardiff University.
Strwythur y cwrs
The MSc is a full-time course, consisting of two stages.
Teaching stage:
This lasts for eight months, and consists of six 20-credit modules, totalling 120 credits, at Level 7. You will be required to attend daily teaching sessions (Monday-Friday, and some Saturdays).
A practical skills module runs throughout the duration of this stage. This is supported by significant patient interaction. You will be allocated to the Dermatology Day Treatment Unit for a 1 – 2 week period to gain valuable practical clinical experience.
You will be required to attend regular general outpatient dermatology clinics in Cardiff and the surrounding area. There are also day visits to other dermatology centres in Wales.
You may leave the course after successfully completing 60 credits with a Postgraduate Certificate, or after successfully completing 120 credits with a Postgraduate Diploma.
Dissertation stage:
This lasts for a further four months, to a total of one academic year, and will include a dissertation of 60 credits at Level 7, to achieve a combined total of 180 credits to complete the MSc programme.
The dissertation is based on a literature-review and normally not more than 20,000 words supported by such other material as may be considered appropriate to the subject. It is worth 60 credits and is weighted 50% for the purpose of calculating your final mark.
Topic areas could include (but are not limited to): clinical immunology, cosmetic dermatology, cutaneous manifestations of systemic diseases, diagnostic techniques, disorders of skin and mucous membranes, environmental factors, evidence based medicine, immunology and biology, inflammatory dermatology, microbiology of the skin, photobiology, pigmented skin diseases, practical skills, research methods, skin cancer, skin histopathology, surgical intervention, tropical skin diseases.
Mae'r modiwlau a ddangosir yn esiampl o'r cwricwlwm arferol. Byddant yn cael eu hadolygu cyn blwyddyn academaidd 2021/22. Bydd y modiwlau terfynol yn cael eu cyhoeddi erbyn mis Medi 2021.
Mae'r Brifysgol wedi ymrwymo i ddarparu amrywiaeth eang o opsiynau modiwl lle'n bosibl. Ond byddwch yn ymwybodol er y byddwn yn gwneud pob ymdrech i gynnig dewis, gall hyn gael ei gyfyngu mewn rhai amgylchiadau. Y rheswm am hyn yw'r ffaith mai dim ond nifer cyfyngedig o leoedd sydd ar gael ar rai modiwlau, a gaiff eu dyrannu ar sail y cyntaf i'r felin. Mae'n ofynnol i fodiwlau eraill sicrhau isafswm nifer o fyfyrwyr cyn gallu eu cynnal, er mwyn gwneud yn siŵr y gellir cyflwyno addysg o ansawdd priodol. Gall modiwlau gael eu cyfyngu oherwydd gwrthdaro yn yr amserlen hefyd, ac er bod y Brifysgol yn ymdrechu i amharu cyn lleied â phosibl ar eich dewis, byddai'n syniad da i chi ofyn am gyngor gan yr Ysgol berthnasol am y dewisiadau modiwl sydd ar gael.
Dysgu ac asesu
Sut y caf fy addysgu?
The course is delivered via:
Lectures
Workshops
Self-directed learning
Journal clubs
Clinical attachments
All course tutors are doctors, other health care professionals, and scientists, who collectively have a wealth of experience and skills in dermatology. To take advantage of this valuable resource, the course promotes collaborative small group work with an emphasis on a problem-based approach to the study of dermatology. Didactic methods such as the lecture format are also utilised on the programme. There is emphasis on clinical teaching in the form of demonstrations in clinics, in the Dermatology Day Care Treatment Centre, in clinical workshops and interactive clinical tutorials.
Sut y caf fy asesu?
The course is assessed through a combination of written work, presentations, objective structured questions, mini clinical exams and a dissertation.
Students are not required to be called for a viva voce examination.
Sut y caf fy nghefnogi?
All modules within the programme make extensive use of our virtual learning environment, on which you will find course materials, links to related materials and support resources. You will be allocated a nominated supervisor when undertaking your dissertation, who will schedule regular meetings to discuss progress, provide advice and guidance, and give written feedback on a draft.
There will be opportunities to reflect on your abilities and performance through scheduled meetings with your personal tutor.
Feedback
Depending on the module and assessments, feedback may include:
Written comments on assessments
Oral feedback in lectures, seminars, and tutorials
Oral feedback in clinical situations
Sample answers
Whole-class general feedback
Peer feedback, either formally as part of an assessment task or informally outside of the classroom
Meetings with personal and/or academic tutors

Pa sgiliau y byddaf yn eu hymarfer a'u datblygu?
The course will provide you with the opportunity to gain a range of valuable skills, both those which are discipline specific and more generic 'employability skills'.
Through the programme, you will have the opportunity to develop IT and practical medical skills, and will be presented with a number of opportunities to extend your communication and analytical skills.
By fully engaging in this course, you should also be able to:
Critically appraise dermatology literature and evaluate the integration of evidence-based medicine in patient management.
Interpret the histopathology of a wide range of dermatological conditions with specific reference to current developments in the area.
Investigate, conceptualise and solve diagnostic problems integrating the history and clinical features of a wide range of dermatological conditions, including problematic situations involving many interacting factors.
Critically appraise management plans and develop broad autonomy and judgement for a wide variety of dermatological conditions.
Critically evaluate actions, methods and results and their short and long-term implications.
Take responsibility for diagnostic and management decisions in clinical dermatology, persuading / influencing colleagues as to appropriate clinical care using sound scientific principles and best available evidence.
Plan and organise a literature review in a coherent and scientific manner on a specific topic in dermatology.
Design and undertake research, development or strategic activities to inform the theory and practice of dermatology, determining and using appropriate methodologies and approaches.
Feel confident in treating and managing patients with skin disease.
Ffioedd dysgu ar gyfer dechrau astudio yn 2021
Myfyrwyr o'r DU
| Blwyddyn | Ffioedd Dysgu | Blaendal |
| --- | --- | --- |
| Blwyddyn un | £26,450 | £5,000 |
Myfyrwyr o'r UE, AEE a'r Swistir
Bydd gwladolion yr UE, yr AEE a'r Swistir sy'n dechrau yn 2020/21 yn talu'r un ffioedd dysgu â myfyrwyr y DU drwy gydol eu cwrs.
Os ydych chi'n wladolyn o'r UE/AEE neu'r Swistir, oni bai eich bod yn gymwys i gael statws ffioedd y DU, bydd ffioedd dysgu ar gyfer 2021/22 yn unol â'r ffioedd a godir ar fyfyrwyr rhyngwladol. Mae UKCISA wedi darparu gwybodaeth am Brexit a ffioedd dysgu.
Myfyrwyr o weddill y byd (rhyngwladol)
| Blwyddyn | Ffioedd Dysgu | Blaendal |
| --- | --- | --- |
| Blwyddyn un | £26,450 | £5,000 |
Rhagor o wybodaeth am ffioedd dysgu a blaendaliadau, gan gynnwys ar gyfer myfyrwyr rhan-amser a pharhaus.
Cymorth ariannol
Gallai cymorth ariannol fod ar gael ar gyfer unigolion sy'n bodloni rhai meini prawf. Cewch ragor o wybodaeth yn ein hadran arian. Dim ond hyn a hyn o gymorth ariannol y gall y ffynonellau hyn eu cynnig, felly ni allwn warantu y bydd pawb sy'n bodloni'r meini prawf yn cael arian.
Costau ychwanegol
While most of the costs are incorporated in the fee structure, there may be additional costs for transportation to clinical attachments. Additionally there may be a cost for students requiring English Language proof reading for the dissertation or other written assessments.
A fydd angen unrhyw gyfarpar penodol arnaf I astudio'r cwrs hwn?
Students will need a computer with Internet access and up-to-date virus and malware protection. An up-to-date, suitably secured web browser and Adobe Reader will be required to view course materials. A word processor, compatible with Microsoft Word, will be required to complete the summative and formative exercises. Other software may also be useful at some points in the programme for conducting data collection/analysis, for instance Microsoft Excel.
A dermatoscope may aid, but is not essential for the programme.
Costau byw
Rydym wedi ein lleoli yn un o ddinasoedd mwyaf fforddiadwy y DU. Rhagor o wybodaeth am gostau byw yng Nghaerdydd.
Gyrfaoedd a lleoliadau gwaith
This programme is particularly suitable for qualified doctors who wish to pursue a specialist career in dermatology.
The programme can be a stepping stone towards a career as clinical academic, consultant dermatologist, cosmetic dermatologist, or private practitioner.
This Masters programme enables you to demonstrate you are taking the opportunity to develop your abilities in critical analysis, problem-solving, decision-making, finding and using evidence and in dealing with complex issues. The programme is not a substitute for a formal specialty training programme but studying at this level should help successful students demonstrate numerous academic skills that should be highly regarded in relation to their career development and progression. In particular, the programme offers opportunities to demonstrate the development of knowledge and skills in relation to the application of evidence-based medicine and the potential enhancement of services and governance frameworks. As such, it should provide evidence of commitment and potential that may assist you in relation to taking on greater responsibilities or perhaps seeking management, research, scholarship, or leadership roles.
Lleoliadau
---
Data HESA: Hawlfraint yr Asiantaeth Ystadegau Addysg Uwch Cyfyngedig 2020. Ni all yr Asiantaeth Ystadegau Addysg Uwch Cyfyngedig dderbyn cyfrifoldeb am unrhyw gasgliadau neu benderfyniadau sy'n deillio o drydydd partïon o'i data. Daw'r data o Arolwg Hynt Graddedigion Diweddaraf 2017/18 a gyhoeddwyd gan HESA ym mis Mehefin 2020.