Tocsicoleg Feddygol (PgDip)
Hyd: 2 flynedd
Dull astudio: Rhan amser yn dysgu o bell
Mae'r cynnwys hwn ar gael yn Saesneg yn unig.
---
Pam astudio'r cwrs hwn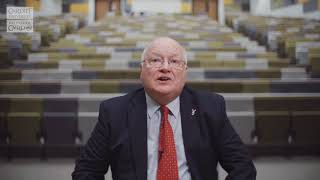 Anelir y rhaglen at feddygon, fferyllwyr a gwyddonwyr eraill a hoffai ddatblygu dealltwriaeth eang o egwyddorion sylfaenol gwenwyneg feddygol.
This Postgraduate Diploma in Medical Toxicology is a two year part-time distance learning course for medical personnel.
It is particularly designed for clinical pharmacologists in training, specialist trainees in accident and emergency medicine or acute medicine and other disciplines, and those intending to enter or already working in the pharmaceutical industry.
It is also designed for those working in poisons centres, for health professionals, including hospital and community pharmacists and for those with a degree in Life Sciences or other individuals seeking a career in the government regulatory bodies or the pharmaceutical or chemical industry.
The course aims to:
introduce you to the broad principles underlying medical toxicology.
seek to integrate an understanding of the mechanisms by which drugs and other chemicals produce toxic effects and how these can be predicted, treated and whenever possible, prevented.
A key aim of the teaching programme is to encourage critical thinking, as we aim to equip you with practical and factual knowledge and also provide a basic approach to toxicological problems, encouraging attitudes and abilities which will be of lasting value in the future.
Nodweddion unigryw
This is a distance learning course delivered entirely online so students can choose when and where to study. Case studies will provide opportunities to apply the theoretical knowledge in solving problems. This course is designed to give skills to candidates working or planning to work in various Toxicological fields which include clinical, laboratory, environmental and occupational and also in an advisory capacity.
Ble byddwch yn astudio
Rydym ni'n un o ysgolion meddygaeth fwyaf y DU, wedi ein hymrwymo i geisio gwella iechyd pobl drwy addysg ac ymchwil.
Ysbyty Athrofaol Cymru, Parc y Mynydd Bychan, Caerdydd, CF14 4XN
Meini prawf derbyn
In addition to satisfying the requirements of the Cardiff University General Entrance Requirement, candidates will normally possess a primary degree in any science speciality awarded by a recognised institution. Your performance in previous academic courses and the relevance of the subject area and/or evidence of commitment to a career using toxicology will be used as part of the selection process.
Rhagor o wybodaeth am ofynion Iaith Saesneg.
Mae'n rhaid i ymgeiswyr sydd angen Fisa myfyriwr i astudio yn y DU gyflwyno cymhwyster iaith Saesneg derbyniol er mwyn bodloni gofynion UKVI (Fisâu a Mewnfudo y DU).
Euogfarnau troseddol
You are not required to complete a DBS (Disclosure Barring Service) check or provide a Certificate of Good Conduct to study this course.
If you are currently subject to any licence condition or monitoring restriction that could affect your ability to successfully complete your studies, you will be required to disclose your criminal record. Conditions include, but are not limited to:
access to computers or devices that can store images
use of internet and communication tools/devices
curfews
freedom of movement
contact with people related to Cardiff University.
Strwythur y cwrs
The Postgraduate Diploma consists of six 20-credit modules. The six modules are studied part-time over two years.
There are two stages to the Postgraduate Diploma course: T1, the first taught stage, and T2, second taught stage.
Stage T1
This stage lasts for one academic year and consists of three 20-credit modules totalling 60 credits, at Level 7.
Stage T2
This stage lasts for a further academic year and consists of a further three 20-credit modules totalling 60 credits, at Level 7, to give a combined total for stages T1 & T2 of 120 credits.
You may exit the course with a Postgraduate Certificate, after completing 60 credits, only where these include the award of credit for each module from stage T1.
At the end of stage T2, students who have obtained a minimum of 120 credits at Level 7, including the award of credit in all required modules from stage T1 and T2, will be eligible for the award of Postgraduate Diploma.
Entry to the MSc in Medical Toxicology (dissertation stage) is available to a selected number of candidates only, and eligibility is dependent upon successful completion of the Cardiff University Postgraduate Diploma in Medical Toxicology to an acceptable standard.
Mae'r modiwlau a ddangosir yn esiampl o'r cwricwlwm arferol. Byddant yn cael eu hadolygu cyn blwyddyn academaidd 2021/22. Bydd y modiwlau terfynol yn cael eu cyhoeddi erbyn mis Medi 2021.
Blwyddyn un
Blwyddyn dau
Mae'r Brifysgol wedi ymrwymo i ddarparu amrywiaeth eang o opsiynau modiwl lle'n bosibl. Ond byddwch yn ymwybodol er y byddwn yn gwneud pob ymdrech i gynnig dewis, gall hyn gael ei gyfyngu mewn rhai amgylchiadau. Y rheswm am hyn yw'r ffaith mai dim ond nifer cyfyngedig o leoedd sydd ar gael ar rai modiwlau, a gaiff eu dyrannu ar sail y cyntaf i'r felin. Mae'n ofynnol i fodiwlau eraill sicrhau isafswm nifer o fyfyrwyr cyn gallu eu cynnal, er mwyn gwneud yn siŵr y gellir cyflwyno addysg o ansawdd priodol. Gall modiwlau gael eu cyfyngu oherwydd gwrthdaro yn yr amserlen hefyd, ac er bod y Brifysgol yn ymdrechu i amharu cyn lleied â phosibl ar eich dewis, byddai'n syniad da i chi ofyn am gyngor gan yr Ysgol berthnasol am y dewisiadau modiwl sydd ar gael.
Dysgu ac asesu
Sut y caf fy addysgu?
The course takes advantage of home (student's own environment) and practice-based learning techniques.
The course is managed and delivered via the internet through Cardiff University's e-learning platform, Learning Central™.
Most of the education process is problem-orientated and there are several different integrated components to the course structure.
There is fortnightly reading for each module with copies of or links to key articles.
There are regular clinical exercises to be completed which provide the basis of in-course assessment. These are reviewed by the course tutors and you will receive feedback during the course.
There is a discussion forum and also a direct telephone number to ensure good communication with the University and between students.
Candidates are encouraged to attend a two-day Toxicology Update course organised by NPIS Cardiff to meet the course team and also fellow students in person. This is available without any extra fee.
Sut y caf fy asesu?
The in-course formative and summative assessment is delivered and submitted via Learning Central™. Summative assessment for each module is carried out by means of one written assignment and one set of objective test exercises (e.g. multiple-choice questions) conducted every two weeks throughout each of the modules.
The summative objective test exercises are marked in-house. Feedback and explanations of the correct answers are provided to students. This element is worth 30% of the marks for each module. The written assignment is marked by one of the programme markers and marking is moderated by a member of the course team. This element contributes the remaining 70% of the marks for the module.
Sut y caf fy nghefnogi?
The course is entirely delivered as a distance-learning course via Cardiff University's Virtual Learning Environment (VLE), Learning Central™, on which you will find course materials, links to related materials and assessments.
All students are allocated a personal tutor, for help and support with academic and pastoral needs, who you can contact to discuss progress and to provide advice and guidance as needed.
Feedback
Formative feedback will be communicated through electronic and written means in a timely manner. Summative feedback on assessment will be delivered within the timeframe set by the University.

Pa sgiliau y byddaf yn eu hymarfer a'u datblygu?
By fully engaging in this course, you will have the opportunity to develop skills relevant to the diagnosis and management of patients in regard to common poisons and to advising the industry and environmental agencies in managing and preventing toxicological accidents.
You will also have the opportunity to practise and develop a number of skills which can be transferred to your daily working life, such as the ability to use the general medical literature and become more familiar with effective and efficient search strategies used to interrogate the commonly used databases of medical literature, and to make effective use of Cardiff University's virtual learning environment and the library facilities for distance-learning students.
In addition, by fully engaging in this course, you should be able to:
Demonstrate a thorough knowledge of common poisons and their antidotes, routes of exposure, sites of action, drug metabolism, toxicokinetics and the epidemiology of poisoning incidents.
Analyse the toxicity effects, features of poisoning and toxicodynamics of commonly used pharmaceuticals.
Identify the adverse reactions, adverse effects, interactions and toxicity in relation to a range of non-pharmaceutical medications, products, animal and plant toxins.
Demonstrate a thorough knowledge of the mechanisms and risk factors relating to adverse drug reactions/interactions and design strategies to detect, manage and avoid them.
Critically appraise relevant aspects of current approaches to drug development and drug safety.
Explain the processes resulting in chemical carcinogenesis, evaluating the evidence base for our understanding of these processes.
Design methods for risk assessment, risk management, prevention of poisoning and improvement of practice in relation to preventative and regulatory toxicology, toxicological incidents and the role of analytical toxicology.
Critically assess the toxicology of the living and working environment and the roles of key regional, national and international mechanisms for managing risk and dealing with incidents.
Demonstrate the effective use of relevant information technology to research, synthesise and communicate evidence based approaches to the diagnosis and management of poisoning by commonly used pharmaceuticals.
Investigate the various diagnostic tools and management methods available for the clinical management of poisoning, evaluating the evidence base for such tools and methods.
Take responsibility for your use of the diagnostic tools and management methods for the diagnosis and management of poisoned patients and in formulating plans for the improvement of your current practice in relation to management of poisoning.
Translate your knowledge of Medical Toxicology and the principles of diagnosis and management into your clinical arena.
Ffioedd dysgu ar gyfer dechrau astudio yn 2021
Myfyrwyr o'r DU
| Blwyddyn | Ffioedd Dysgu | Blaendal |
| --- | --- | --- |
| Blwyddyn un | £4,850 | £1,000 |
Myfyrwyr o'r UE, AEE a'r Swistir
Bydd gwladolion yr UE, yr AEE a'r Swistir sy'n dechrau yn 2020/21 yn talu'r un ffioedd dysgu â myfyrwyr y DU drwy gydol eu cwrs.
Os ydych chi'n wladolyn o'r UE/AEE neu'r Swistir, oni bai eich bod yn gymwys i gael statws ffioedd y DU, bydd ffioedd dysgu ar gyfer 2021/22 yn unol â'r ffioedd a godir ar fyfyrwyr rhyngwladol. Mae UKCISA wedi darparu gwybodaeth am Brexit a ffioedd dysgu.
Myfyrwyr o weddill y byd (rhyngwladol)
| Blwyddyn | Ffioedd Dysgu | Blaendal |
| --- | --- | --- |
| Blwyddyn un | £7,850 | £1,000 |
Rhagor o wybodaeth am ffioedd dysgu a blaendaliadau, gan gynnwys ar gyfer myfyrwyr rhan-amser a pharhaus.
Cymorth ariannol
Gallai cymorth ariannol fod ar gael ar gyfer unigolion sy'n bodloni rhai meini prawf. Cewch ragor o wybodaeth yn ein hadran arian. Dim ond hyn a hyn o gymorth ariannol y gall y ffynonellau hyn eu cynnig, felly ni allwn warantu y bydd pawb sy'n bodloni'r meini prawf yn cael arian.
Costau ychwanegol
A fydd angen unrhyw gyfarpar penodol arnaf I astudio'r cwrs hwn?
You will need a reliable computer with high speed Internet access (and up-to-date virus and malware protection) and appropriate software.
Costau byw
Rydym wedi ein lleoli yn un o ddinasoedd mwyaf fforddiadwy y DU. Rhagor o wybodaeth am gostau byw yng Nghaerdydd.
Gyrfaoedd graddedigion
The course is suitable for clinical pharmacologists in training, specialist registrars in other disciplines, those working in the pharmaceutical industry, those working in the National Poisons Information Services, pharmacists, nurses and other life science graduates. The course may be of interest to individuals seeking a career in the government regulatory bodies or the pharmaceutical or chemical industry.
---
Data HESA: Hawlfraint yr Asiantaeth Ystadegau Addysg Uwch Cyfyngedig 2020. Ni all yr Asiantaeth Ystadegau Addysg Uwch Cyfyngedig dderbyn cyfrifoldeb am unrhyw gasgliadau neu benderfyniadau sy'n deillio o drydydd partïon o'i data. Daw'r data o Arolwg Hynt Graddedigion Diweddaraf 2017/18 a gyhoeddwyd gan HESA ym mis Mehefin 2020.