Iaith ac Ieithyddiaeth (MA)
Hyd: 1 flwyddyn
Dull astudio: Amser llawn
Mae'r cynnwys hwn ar gael yn Saesneg yn unig.
---
Pam astudio'r cwrs hwn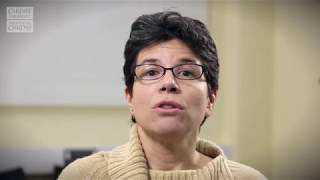 Mae'r MA Iaith a Ieithyddiaeth yn rhoi cyfle i adeiladau ar bynciau a fydd yn gyfarwydd o astudiaethau israddedig yng Nghaerdydd, prifysgolion eraill y DU a phrifysgol yn fyd-eang mewn pynciau gan gynnwys ieithyddiaeth, cyfathrebu, iaith a Iaith Saesneg
Master linguistic analysis
Acquire well-rounded understanding of theoretical and methodological approaches.
World-class setting
Solid training in research foundations and practice within an internationally-respected Centre.
Tailor-made
Explore your own interests and tailor to suit your career ambitions with our optional modules.
Gain hands-on research experience
From corpus, historical, functional and systemic linguistics to language acquisition and sociolinguistics.
Wedi'i lleoli yn ein canolfan ymchwil o safon fyd-eang, mae'r MA Iaith ac Ieithyddiaeth yn cynnig hyfforddiant cadarn mewn dulliau ymchwil ac ymarferol, yn ogystal â'r rhyddid i deilwra'r rhaglen yn seiliedig ar eich diddordebau a'ch dyheadau.
Mae ein modiwlau opsiynol eang yn eich galluogi i wella eich sgiliau yn y meysydd ymholiadau ieithyddol sydd fwyaf perthnasol i chi a'ch gyrfa.
Mae ein rhaglen yn cynnig dealltwriaeth gynhwysfawr o'r dulliau damcaniaethol a methodolegol a ddefnyddir wrth archwilio strwythurau ieithyddol unrhyw iaith. Byddwch yn datblygu gwerthfawrogiad o sut mae iaith yn rhyngweithio â ffactorau cymdeithasol, gan gymhwyso eich gwybodaeth i ddadansoddi a hwyluso cyfathrebu mewn cymunedau ymarfer amrywiol.
Trwy gydol eich gradd byddwch yn datblygu dealltwriaeth fanwl o faterion allweddol o fewn iaith, cyfathrebu ac ieithyddiaeth, gyda chefnogaeth gan academyddion a gydnabyddir yn rhyngwladol, sydd â'u hangerdd dros addysgu ac ymchwil yn meithrin amgylchedd academaidd bywiog a chyfeillgar.
Mae ein harbenigwyr yn arwain ar brosiectau arloesol mewn nifer o feysydd gwahanol, gan gynnwys caffael iaith, sosioieithyddiaeth, ieithyddiaeth hanesyddol, dadansoddi disgwrs, cyfathrebu proffesiynol, ieithyddiaeth corpws, ieithyddiaeth swyddogaethol systemig ac ieithyddiaeth fforensig, gan gynnal ystod o grwpiau darllen ac ymchwil yn y meysydd ymchwil hyn.
Gan feithrin arena academaidd rhyngwladol ar gyfer ymchwil arloesol, rydym yn cynnal trafodaethau gan academyddion gwadd o bob rhan o'r byd, yn ogystal â phreswylfeydd ymchwil uwch ac ysgolion haf achlysurol. Yn ystod eich astudiaethau, byddwch yn elwa'n uniongyrchol ar yr amgylchedd ymchwil llewyrchus hwn a chefnogaeth gan ystod eang o weithwyr proffesiynol a fydd yn arwain eich datblygiad personol a phroffesiynol.
Mae Iaith Saesneg yng Nghaerdydd ymhlith y 100 gorau yn y byd (Rhestr QS o Brifysgolion Gorau'r Byd yn ôl Pwnc 2020) ac ymhlith y deg uchaf ar gyfer ymchwil yn y DU (Fframwaith Rhagoriaeth Ymchwil 2014).
Ble byddwch yn astudio
Wedi ein pweru gan ymchwil arloesol, rydym yn dathlu chwilfrydedd, yn ymgysylltu mewn trafodaethau gwybodus a dadansoddi beirniadol ac yn eich annog i feddwl yn greadigol - ar draws a thu hwnt i'n disgyblaethau.
Rhodfa Colum, Caerdydd, CF10 3EU
Meini prawf derbyn
Applicants should normally hold a first class or upper second class UK honours degree or equivalent. The MA Language and Linguistics is suitable for graduates who hold degrees in Linguistics, English Language, English Language & Literature (combined), Modern Languages.
Supporting material for an application should be:
Two Academic references
Copy of undergraduate certificate and transcript of module results
Typical IELTS offer: An overall IELTS score of 7.0, with at least 6.5 in any sub-score is required for non-native English speakers or those who have not had a substantial part of their education taught in the English language.
Rhagor o wybodaeth am ofynion Iaith Saesneg.
Mae'n rhaid i ymgeiswyr sydd angen Fisa myfyriwr i astudio yn y DU gyflwyno cymhwyster iaith Saesneg derbyniol er mwyn bodloni gofynion UKVI (Fisâu a Mewnfudo y DU).
Euogfarnau troseddol
You are not required to complete a DBS (Disclosure Barring Service) check or provide a Certificate of Good Conduct to study this course.
If you are currently subject to any licence condition or monitoring restriction that could affect your ability to successfully complete your studies, you will be required to disclose your criminal record. Conditions include, but are not limited to:
access to computers or devices that can store images
use of internet and communication tools/devices
curfews
freedom of movement
contact with people related to Cardiff University.
Strwythur y cwrs
The programme is offered in full-time mode over one academic year. You will need to complete 180 credits: 120 credits in taught modules and 60 credits in the dissertation. The dissertation can only be undertaken on successful completion of the taught element of the course. Each stage is weighted at 50% of the overall mark.
In the taught stage, you will take a mixture of core and optional modules totalling 120 credits. The core module base is focussed on research training and experience.
You will submit a proposal for the dissertation during the latter part of the taught stage. This proposal must be accepted before undertaking the dissertation.
This is a one-year, full-time programme. It consists of two core modules, four optional modules and a dissertation. The modules are taken over the two taught semesters; the dissertation is taken during the summer. You are advised to discuss your choices with the Programme Convenor and/or Personal Tutor
Mae'r modiwlau a ddangosir yn esiampl o'r cwricwlwm arferol. Byddant yn cael eu hadolygu cyn blwyddyn academaidd 2021/22. Bydd y modiwlau terfynol yn cael eu cyhoeddi erbyn mis Medi 2021.
This is a one-year, full-time programme. It consists of two core modules, four optional modules and a dissertation. The modules are taken over the two taught semesters; the dissertation is taken during the summer. You are advised to discuss your choices with the Programme Convenor and / or Personal Tutor.
The core modules are Research Foundations in Language and Communication, and Research Experience in Language and Linguistics; they are taken in the Autumn and Spring semester, respectively. 
Mae'r Brifysgol wedi ymrwymo i ddarparu amrywiaeth eang o opsiynau modiwl lle'n bosibl. Ond byddwch yn ymwybodol er y byddwn yn gwneud pob ymdrech i gynnig dewis, gall hyn gael ei gyfyngu mewn rhai amgylchiadau. Y rheswm am hyn yw'r ffaith mai dim ond nifer cyfyngedig o leoedd sydd ar gael ar rai modiwlau, a gaiff eu dyrannu ar sail y cyntaf i'r felin. Mae'n ofynnol i fodiwlau eraill sicrhau isafswm nifer o fyfyrwyr cyn gallu eu cynnal, er mwyn gwneud yn siŵr y gellir cyflwyno addysg o ansawdd priodol. Gall modiwlau gael eu cyfyngu oherwydd gwrthdaro yn yr amserlen hefyd, ac er bod y Brifysgol yn ymdrechu i amharu cyn lleied â phosibl ar eich dewis, byddai'n syniad da i chi ofyn am gyngor gan yr Ysgol berthnasol am y dewisiadau modiwl sydd ar gael.
Dysgu ac asesu
Sut y caf fy addysgu?
During the taught stage, you will be taught mostly through weekly seminars / workshops, where you will have the opportunity to develop an understanding of particular topics related to language and linguistics.
You will be able to discuss concepts and ideas in small groups and open class discussions, to consolidate and get feedback on your individual learning, and to develop communication skills in informal group discussions and oral presentations.
Depending on your prior experience, you might be encouraged to attend the lectures for various undergraduate modules as well. You will be taught through weekly or fortnightly supervision sessions in Research Experience. These will offer the opportunity for structured but independent learning of practical skills. Teaching will be varied and responsive.
All modules within the MA in Language and Linguistics make extensive use of the University's virtual learning environment, Learning Central, where you can access discussion forums and find course materials.
During the dissertation stage, you will conduct independent research on a topic of your choice with regular supervision from a member of staff.
Sut y caf fy asesu?
The taught modules within this programme are assessed through a variety of methods, including academic essays, linguistic analyses, analytical reports, research projects and oral presentations. Modules are assessed on the basis of analytical descriptions of texts or other media and/or discursive essays. You will often be encouraged to choose your own texts for analysis, or to collect original data, and to relate your analyses to areas of personal interest.
The emphasis in assessment is placed on critical and conceptual sophistication as well as on the production of clear, persuasive and scholarly essays presented in a professional manner and submitted on time.
You are encouraged to consult the relevant module leader to discuss the main ideas and the plan for your assignments.
​
Sut y caf fy nghefnogi?
You will be allocated a personal tutor who will help you reflect on your performance on the course and advise you on study techniques, module selection and career planning (in conjunction with the University's Career Service). They will also provide a first point of contact if you experience any difficulties. Each semester, you will have a scheduled Academic Progress and Personal Development Meeting with your personal tutor, where your career aspirations, strengths and weaknesses are discussed, and concrete strategies are developed to help you reach your full academic and professional potential.
The programme convenor for the MA in Language and Linguistics will provide a contact point for discussion of any problems arising from the course. You can have one-to-one discussions with the programme convenor or your personal tutor during set office hours during teaching weeks. We also welcome email contact.
In addition to the programme convenor and your personal tutor, the School has a number of other academic and administrative staff who are there to support you:
the Employability, Internships and Placements Officer ensures that any work experience and placement opportunities are advertised to all students and can help you with specific questions about employability;
the Disability and Diversity Officer ensures that reasonable adjustments are made for students with disabilities;
the Writing Skills Support Tutor offers one-to-one help with writing for both international and home students;
the Specialist Librarian for Language and Linguistics offers help and advice in finding books and other materials in the area;
Cardiff University's Professional Services team are also available for advice and support.
Formative Feedback
Formative feedback is feedback that does not contribute to progression or degree classification decisions. The goal of formative feedback is to improve your understanding and learning before you complete your summative assessment. More specifically, formative feedback helps you to:
identify your strengths and weaknesses and target areas that need work;
help staff to support you and address the problems identified with targeted strategies for improvement.
Formative feedback is offered on all modules by means of classroom discussions, activities and homework tasks (to scaffold students' learning). Each module offered on the programme includes face-to-face, seminar-type tuition (often in small groups), which provides the students with opportunities for discussing and clarifying ideas, and obtaining formative feedback from module leaders and lecturers. The specific nature and structure of this formative feedback are somewhat variable depending on the topic and focus of the module / individual session.
Summative Feedback
Summative feedback is feedback that contributes to progression or degree classification decisions. The goal of summative assessment is to indicate how well you have succeeded in meeting the intended learning outcomes of a module and will enable you to identify any action required in order to improve. All feedback should directly link to the module's grading/assessment criteria.
Summative feedback is offered on all assessed work in the form of comments and advice on the separate feedback sheet. Feedback is provided in relation to the assessment criteria that are circulated to students through programme and module paperwork. You are specifically encouraged to discuss your feedback on your assessed work with the module leader and your personal tutor in order to reflect on your learning and to articulate areas for improvement as clearly as possible.
Pa sgiliau y byddaf yn eu hymarfer a'u datblygu?
On completion of the programme you will demonstrate the ability to:
analyse and discuss core areas of English language and linguistics, including phonetics, grammar, semantics, pragmatics and discourse analysis
identify and interpret a range of empirical linguistic phenomena and to use the relevant descriptive terminology
analyse and assess how different social and cultural contexts affect the nature of language and meaning
critically evaluate ideas, arguments and empirical research in language and linguistics
discuss information and ideas clearly and coherently in both written and oral formats
engage in independent reflection and enquiry and/or to work effectively in a team
collect, evaluate, synthesise and interpret qualitative and/or quantitative linguistic data
evaluate the impact of language use in a given context
sustain a critical argument that is responsive to the particular conventions of the genre
Ffioedd dysgu ar gyfer dechrau astudio yn 2021
Myfyrwyr o'r DU
| Blwyddyn | Ffioedd Dysgu | Blaendal |
| --- | --- | --- |
| Blwyddyn un | £8,200 | Dim |
Myfyrwyr o'r UE, AEE a'r Swistir
Bydd gwladolion yr UE, yr AEE a'r Swistir sy'n dechrau yn 2020/21 yn talu'r un ffioedd dysgu â myfyrwyr y DU drwy gydol eu cwrs.
Os ydych chi'n wladolyn o'r UE/AEE neu'r Swistir, oni bai eich bod yn gymwys i gael statws ffioedd y DU, bydd ffioedd dysgu ar gyfer 2021/22 yn unol â'r ffioedd a godir ar fyfyrwyr rhyngwladol. Mae UKCISA wedi darparu gwybodaeth am Brexit a ffioedd dysgu.
Myfyrwyr o weddill y byd (rhyngwladol)
| Blwyddyn | Ffioedd Dysgu | Blaendal |
| --- | --- | --- |
| Blwyddyn un | £18,200 | £1,000 |
Rhagor o wybodaeth am ffioedd dysgu a blaendaliadau, gan gynnwys ar gyfer myfyrwyr rhan-amser a pharhaus.
Cymorth ariannol
Gallai cymorth ariannol fod ar gael ar gyfer unigolion sy'n bodloni rhai meini prawf. Cewch ragor o wybodaeth yn ein hadran arian. Dim ond hyn a hyn o gymorth ariannol y gall y ffynonellau hyn eu cynnig, felly ni allwn warantu y bydd pawb sy'n bodloni'r meini prawf yn cael arian.
Costau ychwanegol
A fydd angen unrhyw gyfarpar penodol arnaf I astudio'r cwrs hwn?
You will need to equip yourself to take notes in classes. You will need to word-process assignments and may need computer access for other purposes.  Although computers are provided on the University campus (in libraries, for example), many students do like to have access to their own desktop or laptop computer.
Additionally, you may choose to buy some books to support your learning. This is not compulsory and all learning resources are available via the University libraries.
We will provide computer access, including access to specialist computer labs, specialist software and specialist technicians. We will also provide access to the Cardiff University libraries, which offer books and a wide range of online resources. 
Costau byw
Rydym wedi ein lleoli yn un o ddinasoedd mwyaf fforddiadwy y DU. Rhagor o wybodaeth am gostau byw yng Nghaerdydd.
Gyrfaoedd a lleoliadau gwaith
This programme will offer preparation for all careers where language is used for any purpose, for example, to influence or persuade, inform, educate or entertain. Gaining an MA will demonstrate higher abilities in research and communication.
Examples of future work destinations include research, teaching, speech and language therapy, publishing, writing, editing, information design, librarianship, as well as professional jobs, such as banking and HR, and public sector jobs, such as those in the civil service or local government. However, the degree is not limited to these possible directions and offers a good preparation for roles in a variety of fields which involve reasoning, critical and evaluative work, verbal and written skills, assimilation of information, communicative skills such as an awareness of linguistic variation, as well as some quantitative skills and skills in presenting information using technology.
You may also choose to undertake further study in the form of a PhD.
Lleoliadau
The Research Experience module offers the opportunity to work with a member of staff on an ongoing, authentic research task within part of a larger research study. This is a distinctive form of study and offers the opportunity to gain hands-on research experience and to reflect systematically on that experience. Findings from the Research Experience module will feed directly into ongoing work in the Centre for Language and Communication Research.
There are no formal study abroad opportunities associated with this programme.