Meddygaeth Lliniarol ar gyfer Gweithwyr Gofal Iechyd Proffesiynol (MSc)
Hyd: 3 blynedd
Dull astudio: Rhan amser yn dysgu o bell
Mae'r cynnwys hwn ar gael yn Saesneg yn unig.
---
Pam astudio'r cwrs hwn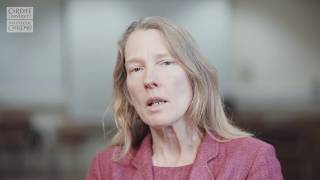 Cynlluniwyd y rhaglen amlddisgyblaethol hon ar gyfer gweithwyr gofal iechyd proffesiynol sydd am wella eu gwybodaeth o reoli cleifion gyda chlefydau angheuol neu glefydau na ellir eu gwella.
Adeiladu timau cynaliadwy
Datblygu sgiliau: gwaith tîm, cyfathrebu, rhannu gwybodaeth, arweinyddiaeth a gwella ansawdd yn helpu i adeiladu timau gwydn cynaliadwy.
Dysgu gydag arbenigwyr
Cynllunnir, datblygir a chyflwynir gan ymarferwyr gofal lliniarol profiadol sydd â gwybodaeth a phrofiad yn y DU ac yn rhyngwladol.
Cymuned ddysgu gefnogol
Ymagwedd gydweithredol yn seiliedig ar gymheiriaid sy'n cyfoethogi dysgu rhyngwladol o bell gyda thrafodaethau ar-lein a hwylusir a gweminarau.
Datblygu ymarfer seiliedig ar dystiolaeth
Deall a datblygu sail gref o dystiolaeth ar gyfer ymarfer gofal lliniarol drwy astudio, ymchwilio a chynllunio i wella ansawdd.
Rhaglen e-ddysgu hyblyg
Dysgu o bell, fformat ar-lein sy'n galluogi dysgu hyblyg yn eich pwysau.
The MSc in Palliative Medicine for Health Care Professionals provides high quality distance education for clinicians working with neonates, children and adults in many different settings in all parts of the world.
At the core of its design and delivery is the desire to improve patient outcomes wherever palliative care is practiced by its students and to enhance the quality of palliative care through research and quality improvement.
Using the palliative care approach as defined by the World Health Assembly in 2014 (WHO 2014) is an increasingly important imperative for health care professionals throughout the world in order to meet the palliative care needs of their populations. Although cancer as a burden of disease remains an issue globally, there are rising numbers of patients, including neonates and children, with palliative care needs from other conditions. These include learning disability, dementia, frailty and elderly people with multiple co-morbidities.
The vision of the course is to improve patient care by delivering accessible, effective education through which we aim to support health-care professionals to develop, share and extend their knowledge, understanding and application of evidence based medicine, best practice and governance frameworks in palliative care appropriate to their own professional settings.
The taught stages (years 1 and 2) cover the core understanding, frameworks, challenges and research evidence relevant to optimising and developing the practice of palliative medicine and palliative care. The MSc (year 3) provides the opportunity for students to identify an issue of importance in their own practice and carry out an evidence based project intended to contribute to knowledge and practice in palliative medicine and palliative care.
Ble byddwch yn astudio
Rydym ni'n un o ysgolion meddygaeth fwyaf y DU, wedi ein hymrwymo i geisio gwella iechyd pobl drwy addysg ac ymchwil.
Ysbyty Athrofaol Cymru, Parc y Mynydd Bychan, Caerdydd, CF14 4XN
Meini prawf derbyn
You will typically:
Be graduates in medicine or a profession allied to medicine (nursing, physiotherapy, occupation therapy, pharmacy and dentistry), or nurses with the RGN qualification.

AND

Have current professional registration with the appropriate health professional regulatory body for their chosen health care profession prior to and for the full duration of the programme.

AND

Be currently working in a clinical role including caring for patients with palliative care needs and having gained at least 2 years' post-qualification experience in this setting.
You will need to provide a personal statement that is relevant to your application. Tell us why you wish to follow this programme, what benefits you expect to gain from it, and what skills and experience you possess that make you a suitable applicant. You will need to confirm in your personal statement that you are currently working in a clinical role, including caring for patients with palliative care needs, and have at least 2 years' post-registration experience.
Rhagor o wybodaeth am ofynion Iaith Saesneg.
Mae'n rhaid i ymgeiswyr sydd angen Fisa myfyriwr i astudio yn y DU gyflwyno cymhwyster iaith Saesneg derbyniol er mwyn bodloni gofynion UKVI (Fisâu a Mewnfudo y DU).
Euogfarnau troseddol
You are not required to complete a DBS (Disclosure Barring Service) check or provide a Certificate of Good Conduct to study this course.
If you are currently subject to any licence condition or monitoring restriction that could affect your ability to successfully complete your studies, you will be required to disclose your criminal record. Conditions include, but are not limited to:
access to computers or devices that can store images
use of internet and communication tools/devices
curfews
freedom of movement
contact with people related to Cardiff University.
Strwythur y cwrs
The MSc consists of three stages:
First taught stage (T1)
This stage lasts for one academic year, and consists of 3 modules at least to the value of 60 credits at Level 7.
You may leave with a Postgraduate Certificate once you have successfully completed a minimum of 60 credits, where these include all 'required' core modules plus one optional module.
Second taught stage (T2)
This stage continues for a further academic year to a total of 2 academic years for stages T1 & T2, and consists of a further 3 modules at least to the value of 60 credits at Level 7. Students complete the taught stages by achieving a combined total of at least 120 credits.
You may leave with a Postgraduate Diploma once you have successfully completed a minimum of 120 credits, where these include all 'required' core modules plus one optional module.
Research dissertation stage
This stage continues for a further academic year to a total of 3 academic years for the full MSc (all stages), and includes a dissertation of 60 credits at Level 7, to achieve a combined total of at least 180 credits at Level 7 to complete the MSc programme.
The total normal duration to complete the full MSc programme is three academic years (stages T1, T2 & R), from the date of initial registration on the programme.
Mae'r modiwlau a ddangosir yn esiampl o'r cwricwlwm arferol. Byddant yn cael eu hadolygu cyn blwyddyn academaidd 2022/23. Bydd y modiwlau terfynol yn cael eu cyhoeddi erbyn mis Medi 2022.
Blwyddyn un
Year 1 introduces core knowledge, principles and frameworks, essential communication skills, the evidence underpinning symptom assessment, symptom management and interventions, and dilemmas encountered when delivering palliative care in complex and challenging situations. It is therefore a foundation for optimising practice in palliative care in your own setting.
Blwyddyn dau
The second year builds further on the evidence based approach underpinning year 1 and explores the complexities involved in end of life care, as well as opportunities to develop in other important aspects including the development of effective team working, leadership and change management, research and quality improvement. It is therefore a springboard for enhancing and developing practice and for undertaking leadership in palliative care.
Blwyddyn tri
The MSc dissertation stage provides the opportunity for you to identify an issue of importance in their own practice and carry out an evidence based project intended to contribute to knowledge and practice in palliative care. This would be either a research project (empirical research, critical literature review) or a quality improvement project (developing business cases, proposals or guidelines) and relate to real-world challenges in palliative care.
Mae'r Brifysgol wedi ymrwymo i ddarparu amrywiaeth eang o opsiynau modiwl lle'n bosibl. Ond byddwch yn ymwybodol er y byddwn yn gwneud pob ymdrech i gynnig dewis, gall hyn gael ei gyfyngu mewn rhai amgylchiadau. Y rheswm am hyn yw'r ffaith mai dim ond nifer cyfyngedig o leoedd sydd ar gael ar rai modiwlau, a gaiff eu dyrannu ar sail y cyntaf i'r felin. Mae'n ofynnol i fodiwlau eraill sicrhau isafswm nifer o fyfyrwyr cyn gallu eu cynnal, er mwyn gwneud yn siŵr y gellir cyflwyno addysg o ansawdd priodol. Gall modiwlau gael eu cyfyngu oherwydd gwrthdaro yn yr amserlen hefyd, ac er bod y Brifysgol yn ymdrechu i amharu cyn lleied â phosibl ar eich dewis, byddai'n syniad da i chi ofyn am gyngor gan yr Ysgol berthnasol am y dewisiadau modiwl sydd ar gael.
Dysgu ac asesu
Sut y caf fy addysgu?
This is a blended learning programme incorporating short face-to-face components but is predominantly delivered though distance-learning via our virtual learning environment where you will find course materials, links to related resources and assessments.
Each taught module will be delivered by distance learning over a period of normally 12 weeks. Online teaching and support is also available during the MSc stage. Learning materials relating to the syllabus will be available for you to study in preparation for completing assessments.
At the beginning of each academic year on the programme, there will be a face-to-face interactive course of normally up to 5 working days. All students are required to attend this component each year. You will not be charged an attendance fee for the face-to-face component, but you will be expected to fund all other costs of attending including travel, accommodation, subsistence and any other personal expenses.
The face to face components provide an opportunity to meet the staff and other students and are designed to support learning through various means including talks, workshops/exercises and peer discussion. They are a valuable aspect of the programme encouraging group and peer support for learning so as to enhance the learning experience.
During the face-to-face component we take the opportunity to introduce concepts that are not easily taught through a VLE, including communication skills sessions facilitated by experienced tutors in small groups, offering a chance to practice these skills.
Throughout the taught stages there are opportunities to acquire knowledge and understanding through a variety of means including independent study, reflective practice, peer discussion, workshops and tasks/exercises, communication skills practice and self-assessment, reviewing learning materials and lectures (podcasts).
Each module has its own learning outcomes. You have the opportunity to demonstrate that you have met these learning outcomes via the formative and summative assessments contained within each module. The teaching and learning material presented in the online and face-to-face components is aligned with the learning outcomes to support your learning.
Studies at MSc dissertation level will largely consist of guided independent study and research, making use of the extensive learning and research facilities available including learning material provided via our online learning platform.
Sut y caf fy asesu?
The assessments have been chosen to ensure that the learning outcomes are appropriately tested and provide you with the opportunity to demonstrate that you have met them. Specific assessment methods for each module are detailed within the relevant Module Description.
Formative and summative assessment is through module assignments including methods such as: case reflections, critical appraisals, online quizzes, creating posters, opinion pieces, communication strategies or proposals. Standardised marking schemes will be used for all summative assessment and the feedback provided for each completed assignment to guide the student for future assignments.
The dissertation stage will be assessed based on the final dissertation. The dissertation will be assigned 60 credits and, in combination with the taught stage(s), shall be weighted 50% for the purpose of calculating the final mark.
The dissertation, which shall normally be of not more than 20,000 words and supported by such other material as may be considered appropriate to the subject, shall embody the results of your period of project work.
Sut y caf fy nghefnogi?
The programme is delivered as distance-learning via our Virtual Learning Environment (VLE), where you will find course materials, links to related materials and assessments. Facilities include online discussion tools, including webcam based small group discussions to facilitate tutor and peer support for learners.
You will be allocated a Personal Tutor, for help and support with academic and pastoral needs, who you can contact to discuss progress and to obtain advice and guidance as needed.
Tutors are available to advise you regarding any academic issues. The role of the tutor is not to read or mark assignment drafts, but they are able to communicate with students about any particular topic that they may find challenging. Specific feedback is also given once an assignment has been marked. This makes use of a marking scheme for the particular assignment. You will be welcome to discuss this feedback with a tutor.
During the MSc dissertation stage, you will also be allocated a Dissertation Project Supervisor who will guide your planning and advise you as you complete your project.
Feedback
Formative feedback will be communicated through electronic and written means in a timely manner. Summative feedback on assessment will be delivered within the timeframe set by the University.
Pa sgiliau y byddaf yn eu hymarfer a'u datblygu?
By fully engaging in this course, you will have the opportunity to develop a wealth of skills and abilities you can apply to any professional setting. In addition to greater conceptual understanding of current knowledge, issues and methods, you will have the opportunity to practise and develop abilities in critical analysis, in the application of evidence based medicine and in dealing with complex issues systematically and creatively. Your studies should also help you develop your problem-solving and decision-making abilities by enabling you to utilise evidence effectively and communicate important concepts to colleagues and others. Through any research focused elements you will have the opportunity to develop and enhance skills in aspects such as literature review, critical evaluation and knowledge of research principles.
By fully engaging in the taught stages you should be able to:
Develop a systematic understanding of knowledge, core principles, frameworks in the field of palliative medicine and palliative care promoting well informed clinically efficient practice.
Critically appraise current thinking and evidence behind palliative care interventions
Work more effectively with other professionals and inter-professional team working to enhance the delivery of patient centred palliative care.
Develop a comprehensive approach to symptom management in inter-professional palliative care settings.
Demonstrate an in-depth knowledge of the complexities of palliative care in challenging situations in relation to legal and ethical issues, the wider health care team and wider community.
Critically assess and develop approaches to managing the last year of life, the last hours of life, death and bereavement.
Explore ways in which team working and leadership can impact on the delivery of palliative care.
Appraise different approaches to measuring, researching and improving the quality of palliative care.
Develop proposals for research projects demonstrating a sound understanding of research design, methodology and ethics.
Develop proposals for quality improvement projects demonstrating a sound understanding of appropriate design, methodology and ethics.
In addition to the learning outcomes to be achieved during the taught stages, by fully engaging in the MSc dissertation stage you should be able to:
Demonstrate an in-depth knowledge of specialised and/or complex area(s) of study, and an ability to relate these to their own professional context.
Complete a comprehensive project that demonstrates good practice in research / quality improvement and contributes to the development of the body of knowledge and/or clinical practice in the field.
Ffioedd dysgu ar gyfer dechrau astudio yn 2022
Myfyrwyr o'r DU
Myfyrwyr o'r UE, AEE a'r Swistir
Os ydych chi'n wladolyn o'r UE/AEE neu'r Swistir, oni bai eich bod yn gymwys i gael statws ffioedd y DU, bydd ffioedd dysgu ar gyfer 2021/22 yn unol â'r ffioedd a godir ar fyfyrwyr rhyngwladol. Mae UKCISA wedi darparu gwybodaeth am Brexit a ffioedd dysgu.
Myfyrwyr o weddill y byd (rhyngwladol)
Costau ychwanegol
A fydd angen unrhyw gyfarpar penodol arnaf I astudio'r cwrs hwn?
You will need a reliable computer with high speed internet access (and up-to-date virus and malware protection) and appropriate software. Webcam facilities will enable more effective participation in online webinar based tutorials.
Costau byw
Rydym wedi ein lleoli yn un o ddinasoedd mwyaf fforddiadwy y DU. Rhagor o wybodaeth am gostau byw yng Nghaerdydd.
Gyrfaoedd graddedigion
This programme is suitable for those who wish to increase their knowledge of palliative medicine in order to help improve patient care.
This Masters programme enables you to demonstrate you are taking the opportunity to develop your abilities in critical analysis, problem-solving, decision-making, finding and using evidence and in dealing with complex issues. Whilst we do not formally assess clinical skills or competencies in a face-to-face context (so the programme is not a substitute for a formal specialty training programme), studying at this level should help successful students demonstrate numerous academic skills that should be highly regarded in relation to their career development and progression. In particular, the programme offers opportunities to demonstrate the development of knowledge and skills in relation to the application of evidence-based medicine and the potential enhancement of services and governance frameworks. As such, it should provide evidence of commitment and potential that may assist you in relation to taking on greater responsibilities or perhaps seeking management, research, scholarship, or leadership roles.
---
Data HESA: Hawlfraint yr Asiantaeth Ystadegau Addysg Uwch Cyfyngedig 2020. Ni all yr Asiantaeth Ystadegau Addysg Uwch Cyfyngedig dderbyn cyfrifoldeb am unrhyw gasgliadau neu benderfyniadau sy'n deillio o drydydd partïon o'i data. Daw'r data o Arolwg Hynt Graddedigion Diweddaraf 2017/18 a gyhoeddwyd gan HESA ym mis Mehefin 2020.