Addysg Feddygol (PgCert)
Hyd: 1 flwyddyn
Dull astudio: Rhan amser yn dysgu o bell
Mae'r cynnwys hwn ar gael yn Saesneg yn unig.
---
Pam astudio'r cwrs hwn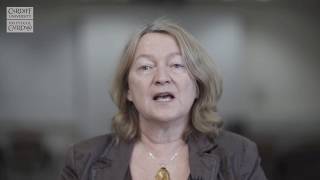 Mae'r Dystysgrif Ôl-raddedig, y Diploma a'r MSc mewn Addysg Feddygol yn gwrs e-ddysgu, sy'n cynnig ffordd o adeiladu credyd astudio drwy gwrs tri cham, cynyddol ar-lein.
Cynlluniwyd ar gyfer gweithwyr proffesiynol
Cynlluniwyd yn benodol ar gyfer clinigwyr a gweithwyr gofal iechyd proffesiynol, gyda hyblygrwydd i fodloni eich anghenion a'ch amgylchiadau unigol.
Hwyluswyr arbenigol
Cefnogaeth gan dîm academaidd gydag amrywiaeth o arbenigedd a phrofiad o arwain cyrsiau addysg feddygol sy'n cyfuno ymchwil ac ysgolheictod.
Cymhwyso theori
Cynllun y cwrs a thasgau asesu'n gysylltiedig â'ch ymarfer addysgol eich hun, yn caniatáu i chi gymhwyso theori a chysyniadau i'ch lleoliad clinigol.
Rhannu arfer da
Y cyfle i astudio ochr yn ochr â gweithwyr gofal iechyd proffesiynol o gefndiroedd amrywiol i hyrwyddo dealltwriaeth a rhannu arfer da.
Cwrs achrededig
Achredwyd gydag AoME a'i alinio â meini prawf Hyfforddwr GMC. Aliniwyd â meini prawf Cymrodoriaeth yr Academi Addysg Uwch.
Our Postgraduate Certificate in Medical Education programme is committed to promoting excellence in learning and teaching for health professionals It is for all medical, dental and other health professionals who aim to professionalise the role of the clinician as teacher.
This part-time distance-learning programme leads to the award of a Postgraduate Certificate in Medical Education. This is stage 1 of a three-stage, progressive course and those who successfully complete it may apply to progress to the Postgraduate Diploma and MSc stages.
The programme recognises the diverse, complex and challenging contexts of both those new to educator roles and responsibilities and those with considerable years of experience. The overall aim of the course is to develop a community of educators committed to promote improvements in both 'what' and 'how' we teach future healthcare professionals.
The course is highly practical and aims to model best practice in learning and teaching and draws upon a wide range of innovative approaches to learner support and development. The course is organised into a series of modules that involve interactive activities delivered within an online environment. These activities are conducted within groups, each one being facilitated by an online tutor. This affords an opportunity to explore the module topic through discussion and clarification of understanding and also gives the opportunity and time to apply new learning through the online discussions, tasks, webinars and assignments. Through this there is ample time to reflect on own practise and to share experiences and new insights with colleagues. This is a truly interactive programme.
The programme is accredited by Academy of Medical Educators (AoME) and aligned to the UK Higher Education Academy Fellowship criteria and GMC Trainer criteria.
Ble byddwch yn astudio
Rydym ni'n un o ysgolion meddygaeth fwyaf y DU, wedi ein hymrwymo i geisio gwella iechyd pobl drwy addysg ac ymchwil.
Ysbyty Athrofaol Cymru, Parc y Mynydd Bychan, Caerdydd, CF14 4XN
Meini prawf derbyn
The course is suitable for all health professionals who have teaching, assessment, and related educational responsibilities, such as teachers, trainers, educational supervisors, course coordinators, clinical and college tutors. Applicants should also hold an initial degree from an approved University, or other qualification/proof of educational ability. In your application you will need to demonstrate your interest/involvement in learning and teaching in healthcare contexts.
You will also need to provide a personal statement that is relevant to your application. Tell us why you wish to follow this programme, what benefits you expect to gain from it, and what skills and experience you possess that make you a suitable applicant. Please supply your statement as a PDF (500 words) and include the following questions as headings:
1. What experience do you have as a health professional? You should have at least one years' post-graduation general medical experience.
2. Why do you wish to follow this course?
3. What post-qualification experience do you have of teaching as a health professional?
4. What current involvement in teaching within your health profession do you have?
English Language Requirements
IELTS with at least 6.5 overall with 5.5 in all subskills, or equivalent.
There is no set application deadline but we allocate places on a first-come, first-served basis, so we recommend that you apply as early as possible.
Rhagor o wybodaeth am ofynion Iaith Saesneg.
Mae'n rhaid i ymgeiswyr sydd angen Fisa myfyriwr i astudio yn y DU gyflwyno cymhwyster iaith Saesneg derbyniol er mwyn bodloni gofynion UKVI (Fisâu a Mewnfudo y DU).
Euogfarnau troseddol
You are not required to complete a DBS (Disclosure Barring Service) check or provide a Certificate of Good Conduct to study this course.
If you are currently subject to any licence condition or monitoring restriction that could affect your ability to successfully complete your studies, you will be required to disclose your criminal record. Conditions include, but are not limited to:
access to computers or devices that can store images
use of internet and communication tools/devices
curfews
freedom of movement
contact with people related to Cardiff University.
Strwythur y cwrs
The Postgraduate Certificate is a one year programme. You will be required to engage with online learning materials within tutor-facilitated groups throughout the academic year (October to June). There is no requirement to attend, as all teaching will be delivered via e-learning.
We have a three week induction module to introduce the practise of Medical Education, familiarise you with the online learning platform, and facilitate initial contact with your peers, personal tutors and online tutors.
Mae'r modiwlau a ddangosir yn esiampl o'r cwricwlwm arferol. Byddant yn cael eu hadolygu cyn blwyddyn academaidd 2021/22. Bydd y modiwlau terfynol yn cael eu cyhoeddi erbyn mis Medi 2021.
Mae'r Brifysgol wedi ymrwymo i ddarparu amrywiaeth eang o opsiynau modiwl lle'n bosibl. Ond byddwch yn ymwybodol er y byddwn yn gwneud pob ymdrech i gynnig dewis, gall hyn gael ei gyfyngu mewn rhai amgylchiadau. Y rheswm am hyn yw'r ffaith mai dim ond nifer cyfyngedig o leoedd sydd ar gael ar rai modiwlau, a gaiff eu dyrannu ar sail y cyntaf i'r felin. Mae'n ofynnol i fodiwlau eraill sicrhau isafswm nifer o fyfyrwyr cyn gallu eu cynnal, er mwyn gwneud yn siŵr y gellir cyflwyno addysg o ansawdd priodol. Gall modiwlau gael eu cyfyngu oherwydd gwrthdaro yn yr amserlen hefyd, ac er bod y Brifysgol yn ymdrechu i amharu cyn lleied â phosibl ar eich dewis, byddai'n syniad da i chi ofyn am gyngor gan yr Ysgol berthnasol am y dewisiadau modiwl sydd ar gael.
Dysgu ac asesu
Sut y caf fy addysgu?
The course uses a wide range of online approaches to learner support and development. Learning and teaching methods encompass a range of strategies and techniques to promote co-operative, purposeful learning. The teaching takes place online in group settings, which are facilitated by online tutors. There are a variety of tasks in each module where there is the opportunity for discussion, debate, exploration and peer interaction designed to enhance learning in addition to guided and independent study. Online tutors play a key role in the delivery of teaching for each module.
Practical application is a key feature of the course, and you will be encouraged to try out new approaches to teaching and learning throughout the programme. Synthesising your knowledge and applying theory to practice within your own clinical teaching setting will be a central requirement of both formal assessment and formative work.
Opportunities to develop your team working and collaboration skills will be available through your tasks and activities within discussion lists and wikis and general engagement in debate and exploration with tutors and peer groups.
Sut y caf fy asesu?
You will be assessed in a variety of ways both to inform learning (formative) and to assess learning (summative) and all assignment tasks are linked to your educational practise. For example, typical assignments may relate to designing and producing some instructional media for a specific teaching need you identify, critically reviewing an assessment method you identify, reflecting on your experience of participating in peer review of teaching.
Sut y caf fy nghefnogi?
You will receive written feedback on all your assignments, in addition, there are many opportunities throughout the course to receive peer and tutor feedback. You will be allocated a personal tutor who will support your progress on the course, monitoring your general progress, discussing relevant issues and providing advice, guidance and support. They will contact you at various points in the course. There are a variety of tasks and activities in each module and you will discuss a range of educational issues through engagement in these with online tutors and peers. Personal tutors will comment on your reflective blog if you wish, and this exchange is an opportunity for you to engage in a dialogue about your educational roles, responsibilities and experiences in your clinical setting. This will also be done through your personal development maps and educational discussion in the discussion fora.
At the start of the course you will complete a practice assignment, designed to help you appreciate the nature of the course requirements and inform your learning/development. In addition, you will receive formative feedback via the online discussions and contact from your personal tutor.
Pa sgiliau y byddaf yn eu hymarfer a'u datblygu?
The overall aims of the course are to help you:
Critically appraise both your own and others' practice as clinical educators and educational leaders to enhance learning and teaching relationships with colleagues/trainees.
Synthesise concepts in order to further enhance knowledge and understanding to initiate educational developments responsive to clinical education needs and challenges.
Develop an ability to engage with research, scholarship and practice and deal with complexities, contradictions and gaps in the current evidence base.
Develop the educational skills required to provide constructive feedback to learners.
More specifically the course aims to:
Develop and formally recognise experience, skills and leadership in clinical education.
Provide an understanding of educational theories, methods and practice across the clinical professions that inform current educational practice.
Promote critical self-awareness and reflection on educational practice to inform educational change.
Develop educational skills as a clinical educator and educational leader.
Illustrate your understanding of concepts by designing, planning and delivering learner-centred sessions employing a range of educational strategies/principles.
Achieve an understanding of how to create effective change in healthcare education.
Provide skills to design, develop and critically analyse educational media and technologies in order to enhance the learning-teaching process.
Promote a critical evaluation of the purpose, design, application and interpretation of a range of assessment methods available to clinical educators.
Develop the educational skills required to provide constructive feedback to learners.
Develop the knowledge and skills needed to be an educational evaluator in clinical contexts.
Develop the knowledge required to design, implement and evaluate an educational event with coherence, integration and relevance.
Provide an understanding of the philosophical orientations of educational research and a range of research methodologies to enable the selection and utilisation of appropriate strategies to design and conduct educational research.
Ffioedd dysgu ar gyfer dechrau astudio yn 2021
Myfyrwyr o'r DU
| Blwyddyn | Ffioedd Dysgu | Blaendal |
| --- | --- | --- |
| Blwyddyn un | £3,850 | £1,000 |
Myfyrwyr o'r UE, AEE a'r Swistir
Bydd gwladolion yr UE, yr AEE a'r Swistir sy'n dechrau yn 2020/21 yn talu'r un ffioedd dysgu â myfyrwyr y DU drwy gydol eu cwrs.
Os ydych chi'n wladolyn o'r UE/AEE neu'r Swistir, oni bai eich bod yn gymwys i gael statws ffioedd y DU, bydd ffioedd dysgu ar gyfer 2021/22 yn unol â'r ffioedd a godir ar fyfyrwyr rhyngwladol. Mae UKCISA wedi darparu gwybodaeth am Brexit a ffioedd dysgu.
Myfyrwyr o weddill y byd (rhyngwladol)
| Blwyddyn | Ffioedd Dysgu | Blaendal |
| --- | --- | --- |
| Blwyddyn un | £3,850 | £1,000 |
Rhagor o wybodaeth am ffioedd dysgu a blaendaliadau, gan gynnwys ar gyfer myfyrwyr rhan-amser a pharhaus.
Cymorth ariannol
Gallai cymorth ariannol fod ar gael ar gyfer unigolion sy'n bodloni rhai meini prawf. Cewch ragor o wybodaeth yn ein hadran arian. Dim ond hyn a hyn o gymorth ariannol y gall y ffynonellau hyn eu cynnig, felly ni allwn warantu y bydd pawb sy'n bodloni'r meini prawf yn cael arian.
Costau ychwanegol
A fydd angen unrhyw gyfarpar penodol arnaf I astudio'r cwrs hwn?
You will need to be able to access the internet on a regular basis in order to engage with your programme.
Costau byw
Rydym wedi ein lleoli yn un o ddinasoedd mwyaf fforddiadwy y DU. Rhagor o wybodaeth am gostau byw yng Nghaerdydd.
Gyrfaoedd graddedigion
Health professionals have joined the course from around the world. Many graduates use the insights gained on the course to introduce innovations to their day to day teaching, whilst others go on to higher level roles and responsibilities to lead and promote excellence in learning and teaching at national and international levels.
Postgraduate Certificate Alumni say…
"I have always been interested in medical education and recently developed this interest further by undertaking work as a tutor for medical students. Embarking on the Postgraduate Certificate in Medical Education seemed a natural progression. Since starting the course I feel that my teaching skills have improved significantly. The course has introduced me to educational theories that have deepened my understanding of what makes an effective teacher and of which teaching techniques offer the best results. The support offered through this online programme is excellent and provides constructive learning through remote access. Completing this programme has benefited me as a teacher, and has thereby enhanced the learning experience of my students."
LLinos Roberts, GP Partner and Trainer
As a clinician I have always enjoyed teaching and the opportunity to complete a Welsh Deanery supported PCCE via distance learning with Cardiff University was the perfect way to cement my practice and allow me to develop as an educator. The PGCE is both stimulating and challenging. It covers all areas from educational theory through to assessment methods in 4 modules."
Lewys Richmond, ST6 Anaesthetic Trainee
"It is easy to follow and the online participation is very useful and stimulating. The work is broken up into modules and within the modules there are tasks that you are guided through. The online discussion with others is very helpful and reassuring. It helps to be able to actively discuss the work and the concepts being taught."
Sian Elin Griffiths, GP Partner and Trainer
"I have found the course a real eye opener and very interesting, it will definitely change the way I approach my role as a clinical tutor."
Una Man, Dentist
---
Data HESA: Hawlfraint yr Asiantaeth Ystadegau Addysg Uwch Cyfyngedig 2020. Ni all yr Asiantaeth Ystadegau Addysg Uwch Cyfyngedig dderbyn cyfrifoldeb am unrhyw gasgliadau neu benderfyniadau sy'n deillio o drydydd partïon o'i data. Daw'r data o Arolwg Hynt Graddedigion Diweddaraf 2017/18 a gyhoeddwyd gan HESA ym mis Mehefin 2020.