Newyddion
Twelve postgraduates from Cardiff Business School have visited Würth Industries and Sears Seating to review and assess logistics operations and systems in action.
Accompanied by Professor Stephen Disney and Dr Paul Wang, the MSc in Logistics and Operations Management (LOM) students reviewed Würth's logistics operations and their range of innovative E-Kanban supply chain control systems.
Two-time winners of the Deutsche Logistics Prize, Würth Industries provide high volume, low value items such as nuts, bolts and fixings, known as c-parts, to industrial companies.
Supplier of the Year
The students also visited Sears Seating, Würth's first UK customer for E-Kanbans, ordering systems, and industrial vending solutions.
Sear is one of the world's largest suppliers of seats for off-road vehicles and crowned Würth their 'Supplier of the Year' in 2014.
Professor Stephen Disney, from Cardiff Business School, said: "I'm very proud to see the level of professionalism our postgraduates have brought to these industry visits.
"They've had the opportunity to assess Würth systems in action at the manufacturing site of one of the company's valued customers in Sears Seating."
We are pleased to invite participation in KES-SDM-18 and KES-SEB-18, two high-quality conferences on leading-edge sustainability topics at the Gold Coast, Australia.
Both conferences will take place on the 24-26 June 2018 and Invited Session Proposals are invited from senior and prominent academics to organise sessions or workshops gatherings at least six papers from researchers at a range of research centres or universities around the world.
KES-SDM-18 and KES-SEB-18 will consist of keynote talks, oral presentations and workshops and the opportunity to meet experts and learn about the latest research in the field of the manufacturing of sustainable products and the sustainable manufacturing of all products and the future of energy in buildings, neighbourhoods and cities from a theoretical, practical, implementation and simulation perspective.
Professor Rossi Setchi, Leader of the High Value Manufacturing Group at Cardiff's School of Engineering is Honorary Chair of the KES-SDM-18 conference and both events will be an exciting chance to hear presentations, interact and learn about the latest research results across all fields.
A single registration fee provides entry to both conferences and the publication of a paper in the conference proceeding.
The deadline for the submission of papers for the SDM-18 conference is the 12th January 2018 and the deadline for submission for proposals for invited sessions/workshops for the KES-SEB-2018 conference is 3rd November 2017.
Further information and updates on the conferences can be found on the KES International conferences webpage.
The HPC Supply Chain Innovation Lab are running their first workshop bringing together practitioners, policymakers and academics interested in complex supply chains and projects.
Based at the University of Bath, School of Management, the HPC Supply Chain Innovation Lab would like to invite delegates to join them on for this event on Thursday 26th October. Amongst others, representatives from the LEGO Group, HPC/EDF Energy and Heathrow Airport will be speaking at the event.
This event will explore key challenges around forecasting and dealing with uncertainties which are key themes for complex supply chains and projects.
Register here for the free event where you can also find further information regarding the programme.
This is your opportunity to find out more on how your business can benefit from Horizon 2020 funding, with a focus on the SME Instrument and the British Business Bank.
The SME Instrument provides grants from €50,000 to €2.5 million to Small and Medium-sized Enterprises (SMEs) that have ground-breaking new ideas that have been demonstrated to work. It seeks companies with plans to access international markets, whether their product is based on research, technology or service innovation.
Welsh organisations have already secured €76 million through the Horizon 2020 programme and organisations in the North West of England have won over €214 million.
The event, organised by The Welsh Government's Horizion 2020 Unit, is free to attend and delegates can expect valuable insight into the topics, tips on achieving success and information the support available to develop your applications.
The UK government has committed to underwrite the funding for all successful bids made by UK participants for Horizon 2020 projects that are submitted before EU exit.
Register here for the event
DRAFT AGENDA
Location - Connah's Quay, Deeside
Date - 23rd November 2017
09:15 Coffee and Registration
9:30 Welcome and Introduction
Mr Geraint Green, Head of Horizon 2020 Unit, Welsh Government
09:35 Horizon 2020 National Contact Point for SMEs and for Secure Societies, Innovate UK
Dr Helen Almey, National Contact Point
10:15 Horizon 2020 - An Evaluator's View:
Professor Vic Grout, Glyndwr University
10:35 Case Study:
11:40 Support available:
Welsh Government Innovation - Gwion Williams
Enterprise Europe Network, Wales - Jamie Sheridan
Enterprise Europe Network, North West England - Fiona Hall/Viney Chauhan
SCoRE Cymru Grants - Horizon 2020 Unit
12:00 Lunch and networking
The products you manufacture and systems you design today, may or may not be required in the future, as the pace of change in technology will bring significant challenges and opportunities for the supply chain.
Organised by the Welsh Automotive Forum and supported by Industry Wales and the Welsh Government, this year's Autolink event looks at the trends in automotive with the technologies and products required to meet the needs of future mobility.
DRAFT AGENDA
Venue - Cardiff City Stadium
Date - Tuesday 26th September 2017
08:30 Registration opens, refreshments and exhibition
10.15 Welcome - Tim Williams, CEO Welsh Automotive Forum
10:20 Cabinet Secretary Mr Ken Skates AM
10:30 Automotive Futures Part 1 - Low Carbon Vehicle Partnership
10:50 What car should I build next? Mark Woods, Co-Founder & Chief Technical Officer- AMPLYFI
11:10 Brexit - What you need to be aware of - PwC
11:30 Overview of current automotive manufacturing volumes and trends - AutoAnalysis
11:50 Automotive Futures Part 2 - Aston Martin
12:10 Lunch, networking and exhibition
15:00 Close
Registration is now open and to book your place or register your interest to exhibit please follow the Autolink link.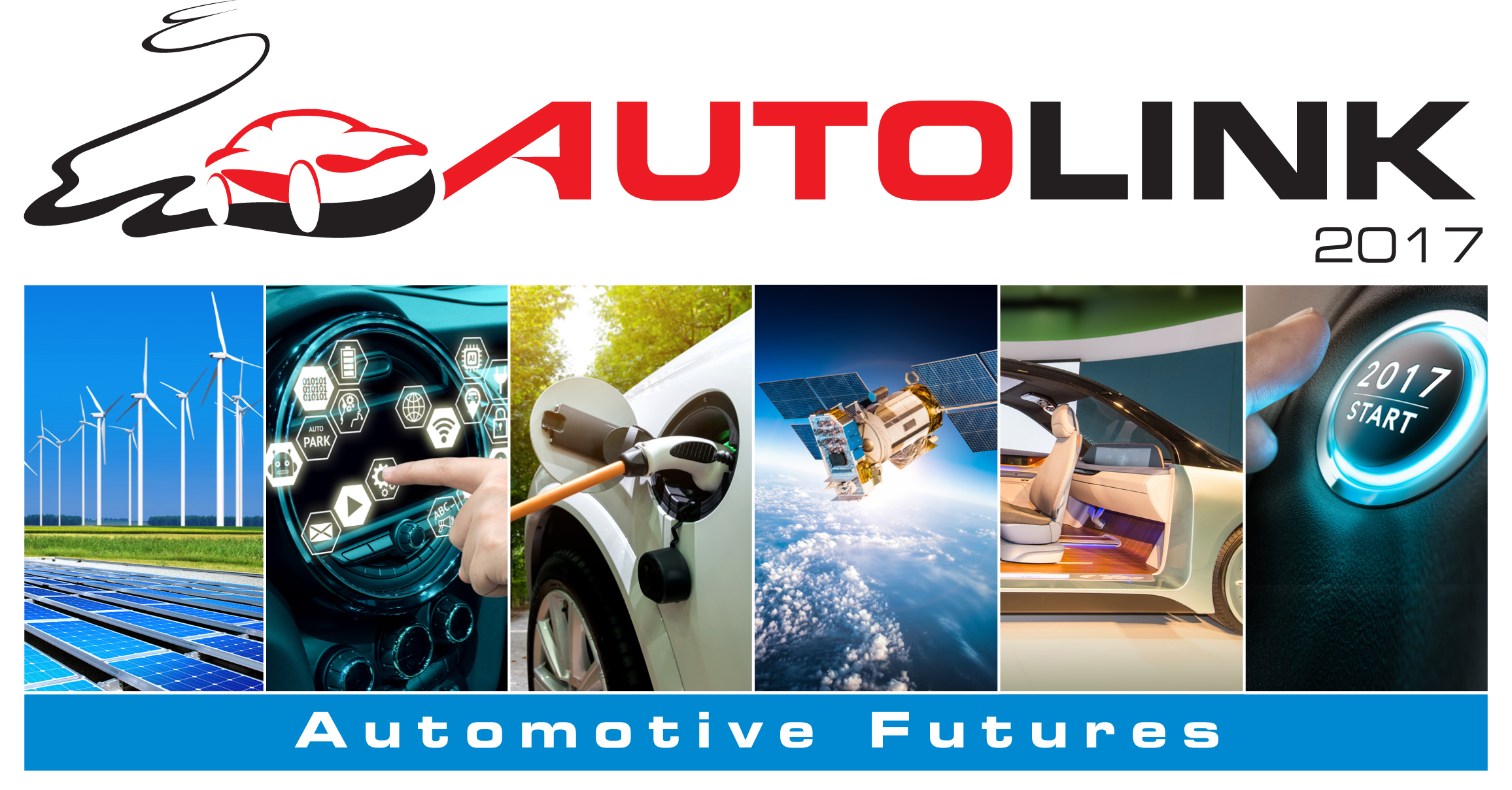 The 'Cardiff Racing' team, made up of 56 students from the University's School of Engineering, beat off competition from over 130 university teams from all over the world.
Throughout the weekend, the building and engineering skills of the students were put to the test as the car went under serious scrutiny by the judges, before the students took their car onto the track to perform a number of speed and agility tests.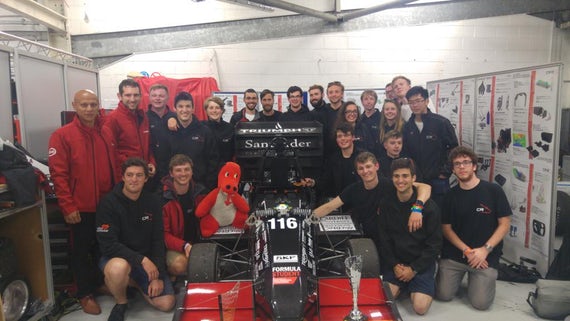 Once all of the judging was complete late on Sunday night, the 'Cardiff Racing' team were crowned Class 1 Overall Winners, finishing ahead of the University of Birmingham and Karlstad University from Sweden.
Gwyneth
This year the team's car carried the name "Gwyneth", named after the mother of ex-Formula One driver Tom Pryce.
Tom Pryce, who was born in Denbighshire in 1949, was regarded as a rising star within motor racing and remains the only Welsh driver to ever win a Formula One race. During his two-and-a-half years of driving amongst motor racing's elite, Pryce achieved 9 top-six finishes.
At the age of 27, Pryce tragically died during a race in South Africa in 1977 when his car struck a field marshal who was running across the track with a fire extinguisher to tend to another driver who had crashed into the barrier.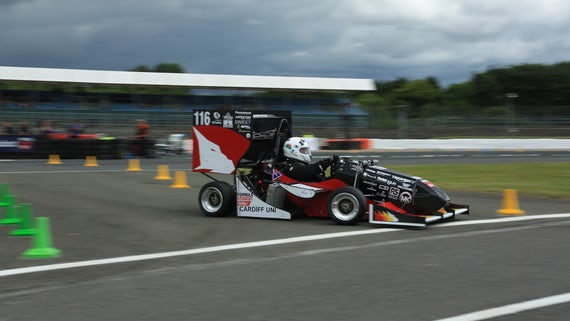 The Formula Student competition is organised each year by the Institute of Mechanical Engineers and invites students from around the world to take part in the four-day event at Silverstone.
The tests that the cars go through are split into two sections; static and dynamic. The static events are judged on cost of the car, presentation and design. The dynamic events consist of a figure of eight skid pan trial, acceleration and sprint events, and finally the endurance event. Each team is given a score for each event that is then totalled to give them a final score and a ranking for the event.
ASTUTE 2020 collaborated with Divemex Ltd., an innovative small business in the maritime sector to facilitate the development of revolutionary new type of anchor.
ASTUTE 2020's collaboration with Divemex was to determine performance parameters with particular reference to accuracy/repeatability of launch position and embedding final position of the new anchor.
A new company, 'Tidal Anchors Ltd', has been incorporated to exploit and commercialise the new product 'Tidal Anchor'. This innovative radical anchorhas been specifically designed for the safe, secure anchoring of marine craft in tidal waters, when a change of direction in tide or wind is experienced.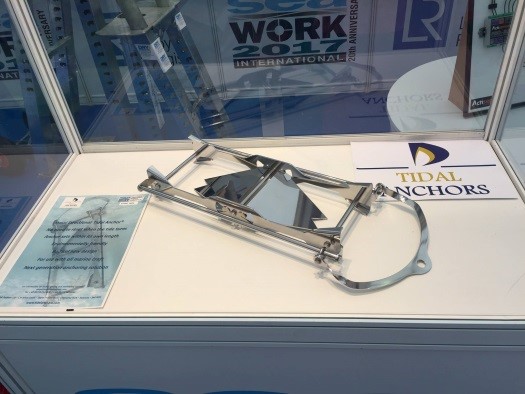 Tidal Anchors Ltd exhibited and launched their new Tidal Anchor at Seawork International 2017, which took place in Southampton from the 13th-19th June. The event is one of Europe's largest commercial marine and workboat exhibitions regarded as the industry's one-stop-shop, providing buyers, legislators and influencers with direct access to the commercial market, its products, and innovations.
The new Tidal Anchor was awarded 'highly commended' and Category Runner up in the European Commercial Marine Awards.
The twin rail design and fluke arrangement ensures immediate and accurate setting, with stability and high holding power in all directions...whichever way the anchor lands on the seabed.
Not only does the Tidal Anchoroffer a superior performance anchoring solution for vessels of all sizes, but also an alternative permanent mooring option to those currently available.

The design is also environmentally friendly, due to anchor's ability to set within its own length, it has been recognised by marine biologists that the design will significantly reduce destructive damage to organisms on the sea-bed.
Tidal Anchors Limited has invested heavily in protecting the IP of the novel design, which has been reviewed for maximum structural performance optimised by the ASTUTE 2020 team based at Cardiff University.
On completion of sea trials for final confirmation of the Tidal Anchor's capabilities, which are unlike any other currently available in the market place, there will be an alternative superior performance anchoring solution for vessels of all sizes which will soon be commercially available.

The ASTUTE 2020 operation has been part-funded by the European Regional Development Fund through the Welsh Government and the participating Higher Education Institutions. The ASTUTE 2020 team based at Cardiff University has collaborated with Tidal Anchors Ltd. to evaluate the performance and model key parameters, particularly how the anchor embeds in the sea floor, to determine opportunities for further optimisation and manufacturability. All industrial collaborations can be viewed on the ASTUTE 2020 website www.astutewales.com
Cardiff Business School has partnered with Yeo Valley, the largest organic dairy producer in the UK, on a project to streamline the company's forecasting, planning and replenishment systems.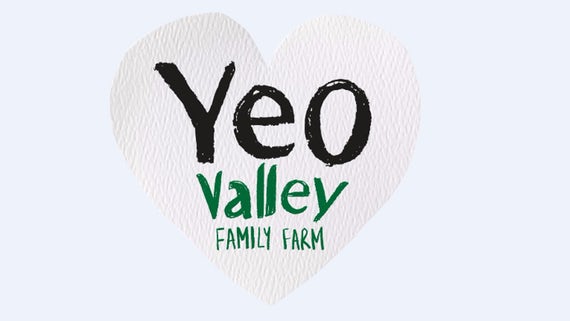 The £220,000 two-year collaborative project is being led by Dr Laura Purvis, Professor Stephen Disney and Professor Aris Syntetos, from the School's Logistics and Operations Management section.
This new project and partnership enables the School and Yeo Valley to conduct research into flexible and resilient operations and supply chain management strategies.
Dr Purvis explains the ambitions of the project: "The project will identify a range of strategies, efficiencies and innovations that will deliver benefit to Yeo Valley, which filters through to its local supply chain. It is important to us to ensure that the value derived from our research is shared and contributes to maintaining and expanding manufacturing in the UK."
Professor Martin Kitchener, Dean of Cardiff Business School, added: "This is an exciting new development and we look forward to working closely with Yeo Valley.
"Cardiff Business School is proud of its research reputation and the range of relationships and collaborations we have established with industry partners. We are results-driven and, in line with our public value strategy, focused on achieving real social, economic and business improvement. I wish Laura, Stephen, Aris and the Yeo Valley team all good wishes as their work gets underway."
The project officially commenced in May 2017 and the recruitment process for a Research Associate is underway. The Research Associate will be embedded into Yeo Valley for the duration of the two-year project and work collaboratively, and in consultation, with the Cardiff Business School team. During the course of the project it is likely that a series of workshops with various stakeholders from Yeo Valley, as well as their extended supply chain (suppliers and customers), will be held.
Yeo Valley currently employs more than 1,800 people and is an outstanding case study of how a brand has achieved significant business growth while maintaining its authenticity and supporting the values of local organic producers sourcing from local suppliers. This local, sustainable and socially-minded approach aligns well with Cardiff Business School's public value mission. Read more about the School's public value activity.
Cardiff Business School recently hosted a successful lessons learnt review workshop as part of its research programme with Highways England (HE).
Organised by Dr Yingli Wang and held at the School's Postgraduate Teaching Centre on 10 May 2017, this was an opportunity for researchers from 10 projects funded by Highways England Lean team, to present their findings and evaluations.
These projects form part of the overarching Highways England Lean Collaborative Research Programme and the event marked the end of those projects under this work package, which had Costain as an industrial partner.
The School's successful relationship with Highways England (HE) has involved collaboration across a number of lean related topics and has involved the School's faculty from the Logistics and Operations Management section. One of the first collaborations was a project concerned with principles for appropriate contracting led by Dr Jon Gosling, and the most recent one investigates how to accelerate the adoption of Building Information Modelling in the supply chain led by Dr Yingli Wang.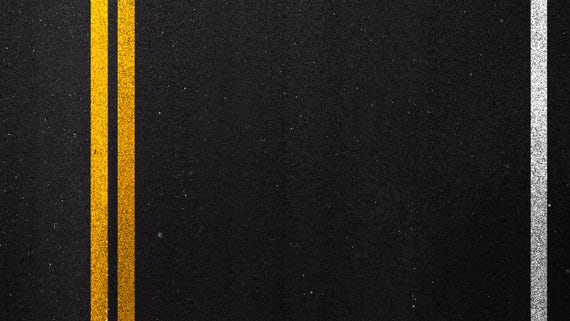 The lessons learnt workshop was well-attended and provided an environment for effective knowledge transfer and the opportunity to embed learning. Researchers had to prepare concise presentations alongside A3 poster sessions in addition to a full report of the project. In order to capture and promote the work done by the Universities, the A3's and reports will be uploaded as Knowledge Transfer Packs in the HE Lean tracker which is a public facing web link and accessible to the Lean practitioner community within Highway England's supply chain. The potential savings resulting from direct application of the recommendations made within the projects will in turn support HE in the delivery of the Road Investment Savings (RIS) as required under the UK Road Investment Programme 2015 -2020.
Ms Lucia Fullalove, a Lean Practitioner with Highways England and Project Manager for the Lean Collaborative Research, said: "It was a challenge to get all the projects and reports finalised in time for the event. But the researchers' extraordinary efforts meant that we were able to deliver. I'm grateful to them and to Andrew Fielding, from Costain, for his support and hard work.
She added: "Gathering together all of the appropriate people, fitting in 10 presentations and getting feedback from those in attendance within the time constraint was a challenge. However, working together with Yingli we achieved it and the result was a highly informative and thought-provoking session that allowed us to consider best practice and learning to enhance our research programme. It was also an excellent opportunity to continue to develop personal and professional relationships with Cardiff Business School which I have no doubt will lead to future collaborations across a range of topics."
Dr Yingli Wang said: "Cardiff Business School prides itself on the strength and impact of its research collaborations with industry. Our relationship with Highways England is an important partnership that delivers impactful research that fully aligns with our public value mission to promote social and economic improvement. I look forward to future projects that deliver benefits to academia, business practice and communities."
Cardiff Business School Logistics and Operations Management academics have contributed a chapter to a new Lean Management volume from Routledge Companions.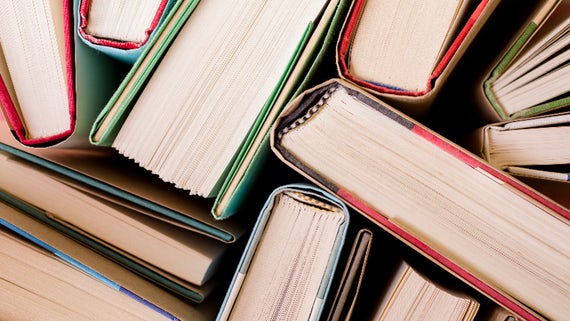 The new book, edited by Torbjørn H. Netland and Daryl J. Powell, is a robust academic examination of Lean, which has experienced significant growth in recent years. It brings together 71 expert authors from 15 different countries, ensuring an expansive and detailed analysis of the Lean agenda and its application in a range of management areas.
The book's blurb states that it: "presents and summarises the state-of-the-art of lean in diverse application areas — from the production floor to sales and marketing, from the automobile industry to universities. It gathers a collection of chapters, written by leading experts and up-and-coming scholars from across the globe. It provides an overview of the "lean world" for academics, scholars, postgraduates, practitioners, and consultants."
Dr Jon Gosling, Dr Maneesh Kumar and Professor Mohamed Naim, from the School's Logistics and Operations Management section, have contributed a chapter on Lean Supply Chains.
Dr Gosling said: "We were very happy to contribute to this new volume on Lean Management.
"The impressive collection of expert voices gathered together in this new volume has been likened, in one review from the Stockholm School of Economics, to a chorus of the best "Lean singers" in the world. We rather like that description as it demonstrates how important, and extensive, a volume this is. It will certainly be of interest to a wide range of stakeholders – from students and scholars to practitioners already using Lean."
Find out more about The Routledge Companion to Lean Management.