Sustainable Mega-Buildings (MSc)
Duration: 2 years
Mode: Part time
---
Why study this course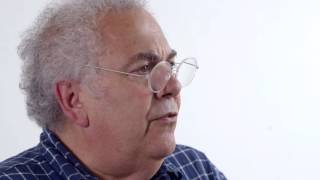 This programme focuses on principles of sustainable planning, design and performance of large-scale and high-rise buildings and provides graduates with excellent career opportunities.
The design of low and medium-rise buildings has for some time taken climatic variations and sustainability into account. However, despite the increase in the number of large-scale buildings worldwide during the last few decades, high-rise buildings are still seen as mega-scale energy consumers with little regard for sustainable design and performance. The current environmental agenda and interest in sustainability across the globe raises the significance of mega-buildings.
On this interdisciplinary course, we focus on the principles of sustainable planning and design of mega-buildings and prepare students to specialise professionally in this field.
Distinctive features
Accredited by the by the Chartered Institute of Building Services Engineers (CIBSE), meeting the academic requirements for CEng professional registration and recognised by the Council on Tall Buildings and Urban Habitat (CTBUH) at Illinois Institute of Technology in Chicago.
Available on a one-year full-time or two-year part-time basis.
Offers the chance to see sustainable mega-building design in practice on a variety of national and international field trips.
Study in one of the top schools of architecture in the UK, and benefit from exceptional facilities.
Accreditations
Where you'll study
We aim to make the world a better place through contextually sensitive, sustainable and beautiful architecture.
King Edward VII Avenue, Cardiff, CF10 3NB
Admissions criteria
The course is suitable for graduates or experienced practitioners in disciplines related to the built environment, such as architecture, urban design, engineering, building services engineering and building technology.
Applicants will normally hold a minimum 2:2 degree in a relevant subject area, such as Architectural Engineering, Architecture, Building Services Engineering, Civil Engineering, Sustainable Design, Urban Planning, Environment and Sustainability, Environmental Design, or will have appropriate professional experience.
Applicants whose first language is not English or Welsh must satisfy the English Language requirements for entry to the University by attainment of a minimum IELTS overall score of 6.5 or equivalent (no less than 5.5 in any individual component).
Note: International students pursuing part-time programmes of study are not eligible for Tier 4 (General Student) visas and must have alternative leave to remain in the UK if they intend to study at the University in person.
Applications can be made for this course via our Online Application Service.
Decisions will be made on a continuous basis throughout the year on the basis of your written application and the references received.
Find out more about English language requirements.
Applicants who require a Tier 4 visa to study in the UK must present an acceptable English language qualification in order to meet UKVI (UK Visas and Immigration) requirements
Criminal convictions
You are not required to complete a DBS (Disclosure Barring Service) check or provide a Certificate of Good Conduct to study this course.
If you are currently subject to any licence condition or monitoring restriction that could affect your ability to successfully complete your studies, you will be required to disclose your criminal record. Conditions include, but are not limited to:
access to computers or devices that can store images
use of internet and communication tools/devices
curfews
freedom of movement
contact with people related to Cardiff University.
Course structure
You can study this course on a one year full-time or two-year part-time basis.
There are two stages to the course; stage one comprises taught and specialist modules totalling 120 credits, stage two will be your dissertation (60 credits).
The taught modules on this course will provide a grounding in architectural science within the context of sustainable mega-buildings. On several of these modules, you will be taught alongside students on our other architectural science master's courses, which is a good opportunity to exchange ideas from different perspectives and broaden your group of friends and contacts.
Our taught modules will help you to explore the interdependence and relationship between social, technological and environmental issues. You will also learn how to relate these issues to the economic, political and legal contexts of planning and designing mega-buildings. We will introduce and review the latest design methods for sustainable mega-buildings in architectural, engineering and building contractor fields.
On the course, we encourage you to articulate your perspectives on sustainable design, which should enable you to become well-versed and experienced in promoting the benefits of sustainable mega-buildings.
The modules shown are an example of the typical curriculum and will be reviewed prior to the 2021/22 academic year. The final modules will be published by September 2021.
Year one
If you are enrolling on the two-year part-time course, you will complete a number of taught modules in year one.
Year two
If you are enrolled on the part-time course, you will undertake the rest of your taught modules and complete your dissertation in year two.
The University is committed to providing a wide range of module options where possible, but please be aware that whilst every effort is made to offer choice this may be limited in certain circumstances. This is due to the fact that some modules have limited numbers of places available, which are allocated on a first-come, first-served basis, while others have minimum student numbers required before they will run, to ensure that an appropriate quality of education can be delivered; some modules require students to have already taken particular subjects, and others are core or required on the programme you are taking. Modules may also be limited due to timetable clashes, and although the University works to minimise disruption to choice, we advise you to seek advice from the relevant School on the module choices available.
Learning and assessment
How will I be taught?
The methods of teaching we employ will vary from module to module, as appropriate depending on the subject matter and the method of assessment. We teach using a mixture of lectures, seminars, workshops, study visits, project work, and group tutorials.
In lectures and workshops, we aim to make appropriate use of audio-visual support to aid learning and development of subject-specific skills. You will be given access to relevant teaching materials through the University's virtual learning environment, Learning Central.
The specialist modules on the course include project work, where you will use mega-building case studies to build 3D physical models in the School's workshop and Digital Fabrication Lab and can test them in the School's artificial sky dome.
You will also be taught to use various environmental simulation software programmes, some of which have been developed in the Welsh School of Architecture.
Finally, you will research an area of sustainable mega-building design and planning of interest to you and submit a dissertation based on this research. Your dissertation will be conducted independently with supervision by a member of staff.
How will I be assessed?
Taught and project-based modules are assessed in a variety of different ways depending on the module content and learning outcomes (found in the module descriptions). We use class tests, course work (both written assignments and oral presentations or critical assessments/reviews), and project work, or a combination of these, to assess your progress on the module.
In the dissertation stage, your dissertation is the sole object of assessment. The dissertation is a written report on a piece of research which you have carried out in an agreed subject area under supervision.
How will I be supported?
All of our students are allocated a personal tutor when they enrol on the course. A personal tutor is there to support you during your studies, and can advise you on academic and personal matters that may be affecting you. You should have regular meetings with your personal tutor to ensure that you are fully supported.
You will have access to our bespoke Architecture Library, as well as to materials in the other Cardiff University Libraries.
Feedback
We offer written and oral feedback, depending on the coursework or assessment you have undertaken. You will usually receive your feedback from the module leader. If you have questions regarding your feedback, module leaders are usually happy to give advice and guidance on your progress.
What skills will I practise and develop?
On completing the course you should be able to:
Understand the principles and strategies relevant to designing sustainable mega-buildings.
Explain how the philosophy and theory of designing mega-buildings relates to the built environment in a wider regulatory context.
Evaluate key theoretical and methodological perspectives in employing building modelling and energy simulation tools, on-site observations and monitoring, comparative performance data and calculate results to tackle specific design problems and explorations.
Critically analyse, interpret and evaluate complex information, concepts, theories and tools to develop original applications of knowledge.
Identify and apply appropriate analytical and technical tools, techniques and equipment, and computer software in conceptualising and addressing challenging design problems.
Demonstrate autonomy and originality in use of appropriate technologies and in determining approaches in response to the demands from government initiatives, legislation and the public for enhanced environmental performance of mega-buildings.
Critically evaluate decisions, methods and results when tackling problems and formulating sustainable design guidelines and proposals for new and existing mega-buildings.
Tuition fees
UK and EU students (2021/22)
More information about tuition fees and deposits, including for part-time and continuing students.
Financial support may be available to individuals who meet certain criteria. For more information visit our funding section. Please note that these sources of financial support are limited and therefore not everyone who meets the criteria are guaranteed to receive the support.
EU students entering in 2020/21 will pay the same tuition fee as UK students for the duration of their course. Please be aware that fees may increase annually in line with inflation. The Welsh Government has not yet confirmed fees and funding for EU students starting in 2021/22. We will provide further details as soon as we can.
Students from outside the EU (2021/22)
More information about tuition fees and deposits, including for part-time and continuing students.
Financial support may be available to individuals who meet certain criteria. For more information visit our funding section. Please note that these sources of financial support are limited and therefore not everyone who meets the criteria are guaranteed to receive the support.
Additional costs
The University will cover any additional costs that are essential for you to pass the programme. For this reason you will be provided with a small financial allocation as required. The details of this will be provided by your Programme Lead throughout the academic year.
Will I need any specific equipment to study this course/programme?
We will provide any equipment that is essential to the course. However, we recommend that you bring a laptop computer with appropriate software (e.g. word processing), USB or a hard drive, general stationary and some basic drawing equipment.
We provide students with student licenses for most of the specialist simulation software we use on the course, however we can currently only guarantee that these work on computers with a Windows operating system.
During the course, you will have access to the specialist Architecture Library, and other University libraries, and study spaces across campus. Within the School, you may work in our design studios, use our computing suites, and use our facilities which include large-format plotters, a digital laser cutter and a well-equipped workshop.
Career prospects
There is currently a worldwide shortage of architects and built environment professionals specialising in the field of planning and designing mega-buildings which perform sustainably. Therefore, there is a rising demand for graduates from this type of course.
Typically, graduates from this course will gain employment in large-scale building design or planning companies and practices, environmental design consultancies, research and development centres, or may even set up their own companies/ practices.
Given the current intense public, governmental and professional interest in this area, employment opportunities for graduates who specialise in this field are only likely to grow and become even more attractive both in the UK and globally.
Fieldwork
During the course, we go on a range of study trips in the UK, Europe, or further afield. On these trips we will organise guided visits to buildings that demonstrate how principles taught in the programme are applied in revolutionary large-scale eco-buildings. You will also have the opportunity to meet architects and built environment professionals who collaborate with the School.