Radiography (MSc)
Duration: 4 years
Mode: Part time
---
Why study this course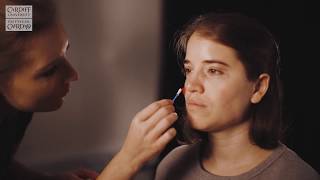 The programme aims to increase practical and theoretical knowledge of radiography so that you can apply these skills in the further advancement of your profession. In addition, our three mammography modules (HCT053, HCT119 and HCT254) can be studied on a stand-alone basis to provide practicing radiographers with the expertise necessary to become effective, competent, independent mammography practitioners.
The MSc Radiography has been designed to provide radiographers with advanced theoretical knowledge to enhance their clinical skills.
Radiography in the School of Healthcare Sciences is accredited by the Society and College of Radiographers, and the skills you can obtain are transferable to all NHS Trusts and are recognised overseas.
This part-time course aims to expand your knowledge in areas such as image appreciation, radiographic reporting and mammography and many other practices associated with radiography.
It also aims to equip you to meet the ever-changing needs of this fast-developing sector, and a high volume of course content will be delivered by experienced radiologists and clinical specialists. You will also have the opportunity to work in our imaging suite with a computed radiography system and PACS for both film viewing experience and for experimental purposes.
The course comprises a mix of profession specific modules and generic modules, and part-time students take four taught modules over two academic years, with up to a further two years to complete the dissertation, which can be a work-based project.
Distinctive features
The opportunity to learn in a School that is well respected within the radiography profession.
The involvement of research-active and clinical staff in course design and delivery.
The emphasis on independent learning in a research-led environment.
The emphasis on acquisition of high quality clinical reasoning skills and the development of innovative ideas.
Flexibility of delivery, permitting you to pursue professional careers in radiography while studying part-time, or to take a career break and complete on a full-time basis.
The opportunity for you to work with experts in imaging, radiotherapy and oncology and other health related disciplines.
Additional free-standing non-profession-specific modules are available to complement the profession-specific modules.
You will have access to an imaging suite with a computed radiography system and PACS.
Some teaching is given through the interpretation of medical test results. A variety of assessment methods to include; presentations, practical, written assessments, coursework, reports, exams and reflective assignments.
You will have a robust support network.
Accreditations
Where you'll study
Our courses are designed to provide you with the knowledge and experience you need to embark on a professional healthcare career.
University Hospital of Wales, Heath Park, Cardiff, CF14 4XN
Admissions criteria
This course welcomes UK-based and EU students.
The course is suitable for qualified diagnostic/therapeutic radiographers with usually at least two years' clinical experience.
Students admitted to the course should be in possession of:
Either a Radiography degree or a UK diploma in radiography (or equivalent)
Preferably a minimum of two years post-registration experience with evidence of CPD.
Students wishing to undertake reporting modules must meet the entry requirements for those modules.
Students whose first language is not English will be required to pass an IELTS test. Please see our English Language Requirements guidance for more details.
Please submit your application via the Cardiff University Online Application Service.
Application deadline: End of July of each academic year. Your application will be considered after this date but it may be for a later intake.
Find out more about English language requirements.
Applicants who require a Tier 4 visa to study in the UK must present an acceptable English language qualification in order to meet UKVI (UK Visas and Immigration) requirements
Course structure
You will complete modules totalling 120 M-level credits to be eligible for an exit award of a Postgraduate Diploma. All students complete a compulsory research module (30 credits) which is also available by distance learning.
The modules are those considered to be of relevance to the practising radiographer and other allied health professionals engaged with imaging. Theoretical and clinical practice elements combine in order to optimise service delivery, enhance clinical skills and improve the overall management of the patient.
Part-time students normally undertake their four taught modules over two academic years, while full-time students undertake the taught modules in one academic year. If you successfully complete sufficient modules, you are able to proceed to the dissertation stage. If successful you will be eligible for the award of a Master of Science degree.
Additional free-standing non-profession-specific modules are available to complement the profession-specific modules.
Students will have access to an imaging suite with a computed radiography system and PACS.
Applicants are required to undertake 2 radiography modules as a minimum to achieve the award.
There are a range of optional and programme specific modules available. Your programme team will guide you in identifying and selecting the appropriate and available modules.
The modules shown are an example of the typical curriculum and will be reviewed prior to the 2020/21 academic year. The final modules will be published by September 2020.
Year one
Year two
Year three
The University is committed to providing a wide range of module options where possible, but please be aware that whilst every effort is made to offer choice this may be limited in certain circumstances. This is due to the fact that some modules have limited numbers of places available, which are allocated on a first-come, first-served basis, while others have minimum student numbers required before they will run, to ensure that an appropriate quality of education can be delivered; some modules require students to have already taken particular subjects, and others are core or required on the programme you are taking. Modules may also be limited due to timetable clashes, and although the University works to minimise disruption to choice, we advise you to seek advice from the relevant School on the module choices available.
Learning and assessment
How will I be taught?
Teaching is mainly through discussions, practitioner-led sessions, student-led seminars, presentations and individual tutorials. There are also some lectures.
Self-directed study forms an important part of the course, and you will be directed in study skills and guided in the areas for study.
How will I be assessed?
A variety of assessment procedures are used such as written assignments, oral presentations, reflective diaries, poster presentations, small projects, reporting writing, image evaluation and clinical competency. This enables you to demonstrate your ability at analysing and evaluating a situation but also to use a variety of ways to present your ideas and abilities. The research project is a culmination of the development of all these skills.
How will I be supported?
All students are allocated a named personal tutor, following registration onto the course. They will be able to support you in developing your personal learning needs and offer academic support throughout the course.
You will also be allocated a research supervisor for the dissertation element of the course.
Feedback
We will provide you with feedback on your work in a variety of formats. These will include oral feedback during lectures, written feedback provided through online module discussion forums, and electronic written feedback on assessed coursework through GradeMark. You can discuss your overall performance with your personal tutor.
What skills will I practise and develop?
By fully engaging in the course, you should develop the skills and knowledge that will make you able to:
Practise your profession using an analytical and problem-solving approach and show advanced skills in diagnostic imaging or radiotherapy and oncology practice.
Evaluate practice and critically appraise advances or changes in professional practice.
Develop standards of practice based on reflective thinking and problem-solving.
Initiate change and lead in the management of change and the advancement of the profession in diagnostic imaging or radiotherapy and oncology through research.
Develop a holistic approach to diagnostic imaging or radiotherapy and oncology practice and be able to communicate effectively with other health related professionals to promote diagnostic imaging or radiotherapy and oncology.
Tuition fees
As this programme is three years or over in duration and has a one year full time equivalent you will not be eligible for a postgraduate loan. The UK Government has more information about eligibility for postgraduate loans.
UK and EU students (2020/21)
Fees will be invoiced by module. Normally, invoices will be released shortly after enrolment for each individual module. For more information please refer to our tuition fees pages.
Students from outside the EU (2020/21)
Fees will be invoiced by module. Normally, invoices will be released shortly after enrolment for each individual module. For more information please refer to our tuition fees pages.
Careers and placements
The increase in demand for imaging services means there has never been a better time for radiographers to explore opportunities to extend in to advanced practice with an internationally recognised qualification.
Imaging services are increasingly a first line investigation in the treatment and management of patient conditions. This requires radiographers who are able to lead service, and the MSc Radiography is designed to further enhance the clinical skills and theoretical knowledge of qualified diagnostic/therapeutic radiographers to the benefit of patients and wider inter-professional teams.
Placements
Students completing the radiographic reporting modules or the clinical mammography modules must be working in or have access to a Diagnostic Radiology Department. Those completing reporting modules must have the support of a radiological mentor. The radiological mentor is not organised by Cardiff University.