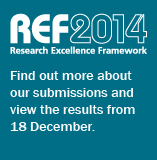 Cardiff School of Mathematics is one of the seven Schools of the College of Physical Sciences & Engineering at Cardiff University.
Autumn Semester Exam Timetable 2014
The Autumn Semester Examination Timetable 2014 can be found here.
News & Events
The News & Events section of the site provides the latest news from the School and information about forthcoming and recent events.
Tudalennau Cymraeg

Cliciwch yma ar gyfer tudalennau Cymraeg yr Ysgol