Medical Education (MSc)
Duration: 2 years
Mode: Part time
---
Why study this course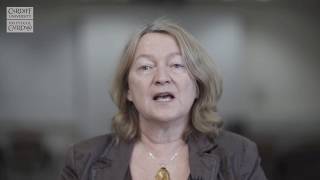 Our programme will appeal to those wishing to explore the issues fundamental to effective health professions education in a dynamic, stimulating and supportive setting.
Professional accreditation
Accredited by Academy of Medical Educators. Aligned to GMC trainer criteria and Accredited by the UK Advance HE/Higher Education Academy Fellowship for 2020/21.
Immersive teaching days
Sequenced modules with immersive teaching days promote development and support educational leadership roles and responsibilities
Relevant to your practice
Course design and assessment tasks linked to your own practice requirements allow you to focus on subject areas relevant to your work.
Sharing of good practice
Opportunity to study alongside healthcare professionals from diverse backgrounds to promote understanding and sharing of good practice.
Promoting excellence
Benefit from our longstanding passion and expertise in leading medical education courses that integrate research and scholarship
We are committed, through our MSc in Medical Education, to promoting excellence in learning and teaching for health professionals. Having established the first Masters in Medical Education in the UK, we continue to lead, providing innovative programmes for all medical, dental and health professionals who aim to professionalise the role of the clinician as teacher.
This course recognises the diverse, complex and challenging contexts of both those new to educator roles and responsibilities and those with considerable years of experience. The overall aim of the course is to develop a community of educators committed to promote improvements in both 'what' and 'how' we teach future healthcare professionals.
The course is highly practical and aims to model best practice in learning and teaching and draws upon a wide range of innovative approaches to learner support and development. A comprehensive series of face-to-face modules will enable you to contribute to critical dialogues that promote deeper insights into educational theory and principles applied to clinical practice. This allows ample time to reflect on your own practice and to share experience and new insights with colleagues.
The MSc component of the course, follows the successful completion of the modules. This component of the course will allow you to develop skills in designing and conducting an educational project, culminating in the submission of a dissertation. Many of the projects provide the basis for practical innovations in the workplace and can also extend engagement with and contribution to the wider medical education community.
Where you'll study
We are of the largest medical schools in UK, committed to the pursuit of improved human health through education and research.
University Hospital of Wales, Heath Park, Cardiff, CF14 4XN
Admissions criteria
The course is suitable for all health professionals who have teaching, assessment, and related educational responsibilities, such as teachers, trainers, educational supervisors, course coordinators, clinical and college tutors. Applicants should hold an initial degree from an approved University, or other qualification/proof of educational ability. In your application you will need to demonstrate your interest/involvement in learning and teaching in healthcare contexts.
You will also need to provide a personal statement that is relevant to your application. Tell us why you wish to follow this programme, what benefits you expect to gain from it, and what skills and experience you possess that make you a suitable applicant. Please supply your statement as a PDF (500 words) and include the following questions as headings:
1. What experience do you have as a health professional?
2. Why do you wish to follow this course?
3. What experience do you have of teaching as a health professional?
4. What current involvement in teaching within your health profession do you have?
English Language Requirements
IELTS with at least 6.5 overall with a minimum of 6.0 in writing and 5.5 in all other subskills or equivalent.
There is no set application deadline but we allocate places on a first-come, first-served basis, so we recommend that you apply as early as possible.
Find out more about English language requirements.
Applicants who require a Student visa to study in the UK must present an acceptable English language qualification in order to meet UKVI (UK Visas and Immigration) requirements.
Criminal convictions
You are not required to complete a DBS (Disclosure Barring Service) check or provide a Certificate of Good Conduct to study this course.
If you are currently subject to any licence condition or monitoring restriction that could affect your ability to successfully complete your studies, you will be required to disclose your criminal record. Conditions include, but are not limited to:
access to computers or devices that can store images
use of internet and communication tools/devices
curfews
freedom of movement
contact with people related to Cardiff University.
Course structure
The part time MSc course involves attending a series of Postgraduate Diploma modules and completion of a dissertation. Modules usually involve attending two-day sessions in Cardiff every six weeks during the two academic years (September to June). You will therefore spend about 23 days in Cardiff, 11 days during the first academic year and 12 days in the second academic year. Once you have successfully completed the modules you will undertake an educational project culminating in the submission within 12 months of a dissertation.
The first session of each two-day unit is a synthesis of the previous module and the independent study period. This three stage process develops and clarifies understanding of the module topic, gives the opportunity and time to apply new concepts and skills, and concludes by allowing reflection on and sharing of experiences and insights with colleagues
The modules shown are an example of the typical curriculum and will be reviewed prior to the 2021/22 academic year. The final modules will be published by September 2021.
Year one
The first academic year you will study Learning and Teaching in Clinical Education, Educational Media & Technologies, Assessing Learning and attend a student-led symposia on a contemporary issue in medical education (Practical Teaching Project).
Year two
The second academic year you will attend modules on Evaluating Courses, Research Skills, Contemporary Issues, and underatke the Practical Teaching Project.
The University is committed to providing a wide range of module options where possible, but please be aware that whilst every effort is made to offer choice this may be limited in certain circumstances. This is due to the fact that some modules have limited numbers of places available, which are allocated on a first-come, first-served basis, while others have minimum student numbers required before they will run, to ensure that an appropriate quality of education can be delivered; some modules require students to have already taken particular subjects, and others are core or required on the programme you are taking. Modules may also be limited due to timetable clashes, and although the University works to minimise disruption to choice, we advise you to seek advice from the relevant School on the module choices available.
Learning and assessment
How will I be taught?
Teaching on the modules mainly takes place in small groups, which are facilitated by the core teaching team. There is the opportunity for discussions, debates, instructor presentations, tutorials, case studies and peer interactions designed to enhance learning in addition to guided and independent study. Participation, collaboration and practical application are key features of the course, and you will be encouraged to try out new approaches to learning and teaching. Synthesising your knowledge and applying theory to practice within your own clinical teaching setting will be a central requirements of both formal assessments and formative work. Opportunities to develop your team working and collaboration skills will be available through tasks, activities and general engagement in debate and exploration with tutors and peers.
The dissertation stage will require the completion of a small scale empirical or literature-based study. You will be allocated a supervisor to support your study following successful completion of the modules.
How will I be assessed?
You will be assessed in a variety of ways both to inform learning (formative) and to assess learning (summative) and all assignment tasks are linked to your educational practise For example, typical assignments may relate to designing and producing some instructional media for a specific teaching need you identify, critically reviewing an assessment method you use, reflecting on your experience of participating in peer review of teaching, designing a research proposal for an educational project in your clinical teaching context.
Satisfactory standard in the modules is required for progress on to the dissertation. This stage will require the completion of a small scale empirical or literature based study, culminating in the submission of a dissertation.
How will I be supported?
You will be allocated a personal tutor who will support your progress on the course, monitoring your general progress, discussing relevant issues and providing advice, guidance and support. There are a variety of practical tasks and activities to allow you to explore and discuss a range of educational issues and engage in a variety of group activities with tutors and peers. Personal tutors will comment on your reflective journal, and this exchange is an opportunity for you to engage in a dialogue about your educational roles, responsibilities and experiences in your clinical setting.
You will also be allocated a supervisor to support your study during the dissertation stage.
Feedback
You will receive written feedback on all your assignments and dissertation, in addition there are many opportunities throughout the course to receive peer and tutor feedback.
At the start of the course you will complete a practice assignment, designed to help you appreciate the nature of the course requirements and inform your learning/development. In addition you will receive formative feedback via learning contract activity, reflective journal entries, teaching observations, tutorials and peer review.
Module synthesis sessions will also often entail giving a brief report or presentation to colleagues about the relevance of a module to your own context; discuss specific educational challenges to inform improvements and educational change.
During the dissertation component you will have an opportunity to receive feedback on the project design and draft dissertation chapters.
What skills will I practise and develop?
The overall aims of the course are to help you:
Critically appraise both your own and others' practice as clinical educators and educational leaders to enhance learning and teaching relationships with colleagues/trainees
Synthesise concepts in order to further enhance knowledge and understanding to initiate educational developments responsive to clinical education needs and challenges
Develop an ability to engage with research, scholarship and practice and deal with complexities, contradictions and gaps in the current evidence base.
More specifically the course aims to:
Develop and formally recognise experience, skills and leadership in clinical education
Provide an understanding of educational theories, methods and practice across the clinical professions that inform current educational practice
Promote critical self-awareness and reflection on educational practice to inform educational change
Develop educational skills as a clinical educator and educational leader
Illustrate your understanding of concepts by designing, planning and delivering learner-centred sessions employing a range of educational strategies/principles
Achieve an understanding of how to create effective change in healthcare education.
Provide skills to design, develop and critically analyse educational media and technologies in order to enhance the learning-teaching process
Promote a critical evaluation of the purpose, design, application and interpretation of a range of assessment methods available to clinical educators
Develop the educational skills required to provide constructive feedback to learners
Develop the knowledge and skills needed to be an educational evaluator in clinical contexts
Develop the skills required to design, implement and evaluate an educational event with coherence, integration and relevance
Provide an understanding of the philosophical orientations of educational research and a range of research methodologies to enable the selection and utilisation of appropriate strategies to design and conduct educational research.
The Master's degree, while encompassing all of the above, aims to:
Innovate in clinical education through the design, implementation and evaluation of a small scale educational research project (empirical or literature-based).
Tuition fees for 2021 entry
Students from the UK
| Year | Tuition fee | Deposit |
| --- | --- | --- |
| Year one | £3,850 | £1,000 |
Students from the EU, EEA and Switzerland
EU, EEA and Swiss nationals starting in 2020/21 will pay the same tuition fee as UK students for the duration of their course.
If you are an EU/EEA/Swiss national, unless you qualify for UK fee status, tuition fees for 2021/22 will be in line with the fees charged for international students. UKCISA have provided information about Brexit and tuition fees.
Students from the rest of the world (international)
| Year | Tuition fee | Deposit |
| --- | --- | --- |
| Year one | £8,725 | £1,000 |
More information about tuition fees and deposits, including for part-time and continuing students.
Financial support
Financial support may be available to individuals who meet certain criteria. For more information visit our funding section. Please note that these sources of financial support are limited and therefore not everyone who meets the criteria are guaranteed to receive the support.
Additional costs
Living costs
We're based in one of the UK's most affordable cities. Find out more about living costs in Cardiff.
Career prospects
Over 500 clinicians and other health professionals have joined our courses from around the world. Many graduates use the insights gained on the course to introduce innovations to their day to day teaching, whilst others go on to higher level roles and responsibilities to lead and promote excellence in learning and teaching at national and international levels.
Here's what some of our alumni have to say about how the course has benefitted them professionally…
"A few months after completing the MSc, I was appointed as lead for the Cardiff University Diploma in Practical Dermatology (DPD). The DPD is an online distance learning course taken by 300 GPs each year with an annual budget of £1million. I now lead a coordinating team including 4 administrators and a learning technologist, as well as more than 80 external tutors. The comprehensive content of the Cardiff University Medical Education MSc, including modules covering assessment and course evaluation are proving useful on a daily basis."
John Ingram, Dermatology Consultant, UK
"Since returning to Thailand where I am a general practitioner and a lecturer at the Faculty of Medicine at the Prince of Songkla University (PSU), I am delighted with the extent to which I have already been able to use the knowledge, skills and experiences gained at Cardiff in order to improve medical education here. I have set up the Thai Medical Education Interest Group to enable social networking among the medical community. I have also been collaborating with the Medical Education Unit at my medical school to develop the PSU Medical Education Resources website to provide easy access to reliable up to date medical education information. I am really proud of this initiative which has undoubtedly been underpinned by my learning gained through the MSc at Cardiff."
Krishna Suvarnabhumi, GP, Prince Songkia University, Thailand
"It was an energizing course that reinforced my teaching skills and has dramatically boosted me both professionally and personally. The course is very well-designed and organised and is being taught by leading experts in this field. The programme staff were extremely supportive and recognised our diverse backgrounds. For all those reasons, I would strongly recommend this course to anyone planning to enhance his/her career as an educator in the field of health profession."
Yaser Zeitoun, Dentist, UK
"Coming to Cardiff University for my MSc in Medical Education was one of the best decisions that I made. The MSc program is so well structured and designed that it really challenges you but doesn't get too overwhelming. Professionally it has made a tremendous impact on my career as an academician. I feel more confident now as a teacher and facilitator of learning. The MSc has really helped me to progress as an academic. I have been appointed as The Deputy Director of Quality Assurance for my institute and have been promoted as Head of Department and Associate Professor following my MSc from Cardiff. I owe a lot of this progression to my Masters from Cardiff University and to all the amazing tutors who were a privilege to learn from."
Syed Hammad Hassan, Dentist, Pakistan
"I believe that the course will be career-altering if not life-changing. I have now been invited on to the education and training committee of the British Society for Surgery of the Hand (BSSH). We are currently developing a curriculum for hand surgery to use in collaboration with e-learning for health programmes. This is an exciting project, which a year ago I would never have dreamed of being able to be involved with."
Jill Webb, Consultant Hand and Plastic Surgeon, UK