Environmental Design of Buildings (3 year Distance Learning) (MSc)
Duration: 3 years
Mode: Part time distance learning
---
Why study this course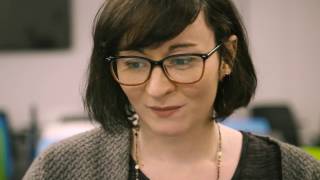 Gain knowledge and expertise to specialise in the design of comfortable and healthy environments in and around buildings, regardless of climate, and with due regard to sustainable issues.
Many methods of construction are highly resource intensive. They require energy, electricity and water, and generate landfill waste and CO2 emissions. With governments and the public becoming increasingly aware of dwindling global resources and becoming conscious of the importance of sustainability issues, there is a growing demand for professionals working in the built environment to be well-versed in environmental design.
Our MSc Environmental Design of Buildings aims to develop knowledge and expertise in the design of comfortable and healthy environments in and around buildings, regardless of climate, and with due regard to sustainability issues.
Full time, part-time and distance learning options (which are suitable for professionals working in the field) of this course are offered.
Distinctive features
Study in one of the top Schools of Architecture in the UK.
Accredited by the Chartered Institute of Building Services Engineers (CIBSE), meets the academic requirements for CEng professional registration.
Available as a full-time, part-time and distance learning course.
Established course, providing a practical grounding in the subject of environmental design to built environment professionals since 1993.
Based on internationally acclaimed research expertise within the Welsh School of Architecture, we have long-standing experience in designing, monitoring and consulting on sustainable buildings such as the carbon positive SOLCER House.
Accreditations
---
We're committed to delivering programmes that are innovative and relevant, providing the best learning outcomes and career prospects for our students. In light of this, we're currently reviewing some elements of this programme. As such, the details shown are subject to change and indicative only. You can still apply now. We'll update this page and contact all offer holders when the review is complete to confirm any changes.
Where you'll study
We aim to make the world a better place through contextually sensitive, sustainable and beautiful architecture.
King Edward VII Avenue, Cardiff, CF10 3NB
Admissions criteria
The course is suitable for graduates or experienced practitioners in disciplines related to the built environment, such as architecture, building services engineering, building technology or environmental studies who would like to strengthen their expertise in environmental design. The distance learning version of this course will be of particular interest to professionals who do not want to interrupt their careers, wherever they live.
Applicants should possess a good first degree (typically a 2:1 or equivalent), or equivalent work experience in a relevant discipline.
Applicants whose first language is not English must meet the University's English Language requirements.
In order to apply, you must provide us with certificates and transcripts relating to previous qualifications, a personal statement, references, and (where applicable) proof of your English language proficiency.
Find out more about English language requirements.
Applicants who require a Tier 4 visa to study in the UK must present an acceptable English language qualification in order to meet UKVI (UK Visas and Immigration) requirements
Criminal convictions
You are not required to complete a DBS (Disclosure Barring Service) check or provide a Certificate of Good Conduct to study this course.
If you are currently subject to any licence condition or monitoring restriction that could affect your ability to successfully complete your studies, you will be required to disclose your criminal record. Conditions include, but are not limited to:
access to computers or devices that can store images
use of internet and communication tools/devices
curfews
freedom of movement
contact with people related to Cardiff University.
Course structure
Our MSc Environmental Design of Buildings is delivered in two stages. Stage one (two thirds) is comprised of taught and project modules totalling 120 credits. The final third is your dissertation (stage 2).
As a part-time student EDB DL3 student, you will take some Stage one taught modules in year one, the remaining Stage one taught modules in year two and Stage one project modules and Stage two dissertation in the third year.
Within Stage 1, you will undertake six taught and two project modules before commencing your dissertation (stage two). All modules will approach environmental design from a different angle, while focusing on specific themes, such as heating, lighting and sustainability. Throughout the course, we will address good practice in climates around the world. We will explore:
Current issues facing environmental designers and how the profession may be impacted by climate change.
Environmental standards - their prediction, measurement, and legislation.
Ways of achieving high standards of environmental performance, including user comfort and health, making appropriate use of building fabric and mechanical services.
Broader issues with regard to sustainability that environmental designers should be aware of in order to practice in a sustainable way.
The taught modules on this course provide a grounding in environmental design and architectural science within the context of sustainable development and environmental performance of buildings.
The project modules focus on specific themes in building design, such as climatic environment, internal building environment and passive design strategies. In these modules you will have the opportunity to apply taught design ideas to real-world scenarios.
After completing the modules, you will prepare a dissertation, where you will analyse a subject of environmental design that interests you in more depth.
The modules shown are an example of the typical curriculum and will be reviewed prior to the 2021/22 academic year. The final modules will be published by September 2021.
Year one
As a part-time, three-year distance learning student, you will undertake some of the Stage one taught modules in the first calendar year.
Year two
As a part-time, three-year distance learning student, you will undertake the rest of your taught modules in year two.
Year three
As a part-time, three-year distance learning student, you will undertake your dissertation in year three.
The University is committed to providing a wide range of module options where possible, but please be aware that whilst every effort is made to offer choice this may be limited in certain circumstances. This is due to the fact that some modules have limited numbers of places available, which are allocated on a first-come, first-served basis, while others have minimum student numbers required before they will run, to ensure that an appropriate quality of education can be delivered; some modules require students to have already taken particular subjects, and others are core or required on the programme you are taking. Modules may also be limited due to timetable clashes, and although the University works to minimise disruption to choice, we advise you to seek advice from the relevant School on the module choices available.
Learning and assessment
How will I be taught?
You will be taught primarily through the University virtual learning environment, Learning Central. Through this portal, you will have access to all distance learning teaching materials for this course, which include set reading material.
Due to the nature of this course, you are responsible for reading any emails sent by module tutors or announcements made through Learning Central on a frequent basis.
For the core taught modules, we use audio-visual support, animated demonstrations, and interactive exercises as necessary to aid learning and implementation of subject-specific skills. You will be given access to and are expected to view/ listen to recordings of lectures or demonstrations given as part of these modules. Short tasks are set to give students opportunities for individual study and formative feedback.
For the project modules you will be offered the opportunity to put your newly acquired skills from the programme into practice in order to reinforce your understanding and skills in the subject area and to develop your problem-solving and presentation skills. We will hold tutorials in group settings through a chat room. You should also keep in touch with the module tutor and your fellow distance learning students through an online discussion forum, where your tutor will be able to supervise your progress as a cohort and individually.
How will I be assessed?
Taught and project-based modules are assessed in a variety of different ways depending on the module content and learning outcomes (found in the module descriptions). We use class tests, course work (both written assignments and oral presentations or critical assessments/ reviews), and project work, or a combination of these to assess your progress on the module. On the distance learning course, you may also be asked to complete tests through online invigilation.
In the dissertation stage, your dissertation is the sole object of assessment. The dissertation is a written report on a piece of research which you have carried out in an agreed subject area under supervision.
How will I be supported?
All of our students are allocated a personal tutor when they enrol on the course. A personal tutor is there to support you during your studies, and can advise you on academic and personal matters that may be affecting you. You should have regular meetings with your personal tutor to ensure that you are fully supported.
Additionally, distance students also have a dedicated programme leader who supports and guides them through their studies and instigates the setting up of communities of practice through social media groups or other virtual group making places.
Feedback
We offer written and oral feedback, depending on the coursework or assessment you have undertaken. You will usually receive your feedback from the module leader. If you have questions regarding your feedback, module leaders are usually happy to give advice and guidance on your progress.
Formative Feedback
Formative feedback is feedback that does not contribute to progression or degree classification decisions. The goal of formative feedback is to improve your understanding and learning before you complete your summative assessment. More specifically, formative feedback helps you to:
identify your strengths and weaknesses and target areas that need work;
help staff to support you and address the problems identified with targeted strategies for improvement.
Some modules give the opportunity for formative feedback. Depending on the module, this could be oral or written and may be personalised or respond to common issues across the cohort.
Summative Feedback
Summative feedback is feedback that contributes to progression or degree classification decisions. The goal of summative assessment is to indicate how well you have succeeded in meeting the intended learning outcomes of a module or programme and will enable you to identify any action required in order to improve. All feedback should directly link to the module grading / assessment criteria.
All modules give personalised summative feedback. This may be verbal in response to oral submissions or written in response to written submissions.
What skills will I practise and develop?
On completing the course you should be able to:
Collect and record relevant data, and apply appropriate appraisal techniques, in order to assess the environmental performance of buildings.
Identify the nature of complex environmental design problems and deal with them both systematically and critically.
Identify the environmental needs and preferences of building users, including comfort and health and satisfy them in an environmentally sound manner.
Anticipate the principal ways in which controlling physical environments can impact on the wider local and global environment and wider sustainability issues
Engage effectively in debate in a professional manner and prepare and present projects at a professional standard.
Exercise initiative and personal responsibility in planning and implementing study tasks.
Tuition fees
Due to the duration of this programme only Welsh and EU domiciled students who meet residency requirements (English domiciled students are excluded) are eligible for a postgraduate loan. See more information about eligibility for UK Government Postgraduate loans.
UK and EU students (2021/22)
Fees for entry 2021/22 are not yet available.
Students from outside the EU (2021/22)
We are currently awaiting confirmation on tuition fees for the 2021/22 academic year.
Additional costs
The University will cover any additional costs that are essential for you to pass the programme. For this reason you will be provided with a small financial allocation as required. The details of this will be provided by your Programme Lead throughout the academic year.
Will I need any specific equipment to study this course/programme?
You will need access to a computer/laptop with word processing software and good access to the internet, and which is capable of running Design Builder software. Appropriate software should be available via the intranet and will be signposted when required.
A USB or hard drive to store your work, general stationary and some basic drawing equipment would also be useful
Where appropriate, we provide students with student licenses or access to the specialist simulation software we use on the course, however we can currently only guarantee that these work on computers with a Windows operating system.
During the course, you will have access to the specialist Architecture Library, and other University libraries.
You may also wish to purchase some of the key texts for the course. Although the texts required for study are available in the School's library, there are benefits to owning your personal copy of key works so that you may access them whenever they wish.
Career prospects
Students on this course frequently go back into their original profession with the advantage of having a new specialism in environmental and sustainable design. Following their completion of the course, some of our students with sufficient prior career experience have gained leading roles in their respective professions.
The programme has helped a large number of professionals to pursue a career in a broad range of sectors such as (but not limited to):
Practice of architecture or engineering, with specialism in environmental design
Consultancy (building environmental analysis and building performance evaluation)
Academia (teaching and/or research)
Policy (in the UK and abroad)
Fieldwork
During the course, Cardiff-based students go on a range of study trips. Guided visits will be organised to buildings that demonstrate the application of ideas taught in the course. In the past, these have included visits to the carbon-positive SOLCER House and buildings using innovative approaches to energy efficiency in Spain.
Our distance learning students are welcome to join these field trips, if their circumstances allow.