Contact us
There are a number of ways you can contact us and keep up-to-date with our international activities.
Online form
If you have a specific question or feedback, you can complete our online form. Please provide as much information as possible to help us with your enquiry.
Social media
If you have a question or would like to keep up-to-date with the latest news and events through our social media channels, you can:
Chat with us on Skype - we are available at cardiffuni_international on Monday to Friday from 10am to 4pm.
International prospectus
Document
International Prospectus 2019
2 August 2018
Download the 2019 international prospectus containing course information, an introduction to Cardiff and Wales, accommodation information and guide to university life.
Other international contacts
You can contact our individual international teams: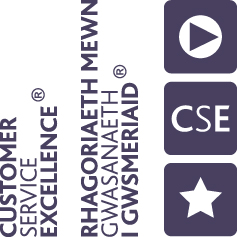 Customer Service Excellence
The International Office is proud to hold the Customer Service Excellence standard and are committed to providing a service which is friendly, helpful and responsive to your needs.