Patient Day for Welsh Patients with Inherited Eye Disease
08 Ionawr 2016
Mae'r cynnwys hwn ar gael yn Saesneg yn unig.
The second Annual Patient Day for Welsh Patients with Inherited Eye Disease was held on Friday the 8th of January 2016 in the School of Optometry and Vision Sciences. This meeting serves to bring patients together for information, networking and to act as a group for disseminating policy decisions around rare diseases in Wales. Patients were very enthusiastic about the day and attendance was very good, with approximately forty-five patients and their carers attending, and approximately twenty professionals. We were most delighted to be able to engage talks by Dr Maggie Woodhouse OBE, Mr Alastair Kent OBE, Director of the Rare Disease Alliance and Nicola Crews MBE, Head of Education and Children's Services, RNIB Cymru. This illustrious line-up gave an excellent introduction to some basic concepts about vision loss and its effects in patients, children and families. We also had Ceri Jackson, CEO of RNIB Cymru Chairing a session, which was entitled coping with Sight loss in which the patients got an update on the Welsh Low Vision Services from Rebecca John, Low Vision Clinical Lead Wales, Wales Low Vision Services, as well as disability rights and access to work from Helen Gummett-Preece from RNIB Cymru.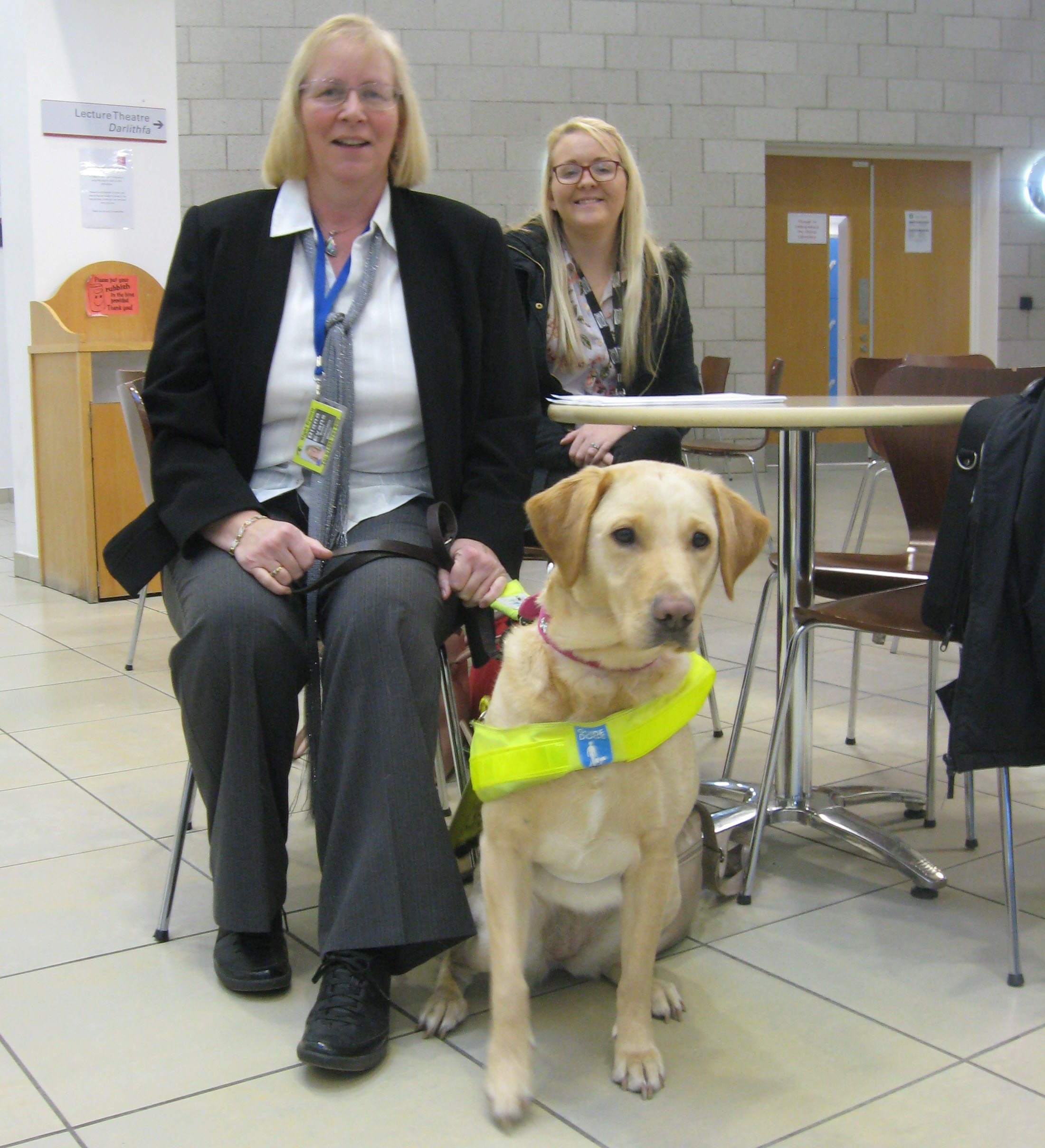 A very informative talk by Andrea Edwards, Clinical Director and Lead Genetic Counsellor from All Wales Medical Genetic Service, and then we moved to Research. Julian Jackson From FightforSight, gave an inspiring talk about the need for increasing funding for eye research in order to cure blindness, and we also discussed patient priority setting. Emma Hughes from the Genetic Alliance gave an update on the Patient Support Group that has been established here in Wales for patients with Inherited Eye Disease. All in all it was an excellent day, and we were very grateful for sponsorship from the Genetic Alliance as well as Birchgrove Optical and the Wales Gene Park, and will be hoping to organise an event again next year.