Newyddion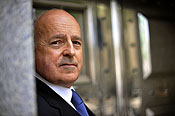 Pioneering University research into violence, alcohol and late-night safety has been recognised with a nomination for the prestigious Times Higher Education awards.
The work of the University's Violence and Society Research Group (VSRG), led by Professor Jonathan Shepherd from the School of Dentistry, has been shortlisted in the 2012 Research Project of the Year category.
Research by the VSRG has had a significant impact on late-night injuries and violent behaviour in city centres. A key output of the group's research has been the development of the Cardiff Model for Violence Prevention which uses information gathered in Accident and Emergency departments to both measure violence and drive violence prevention activity.
Since the Model was implemented in Cardiff overall A&E violence related attendances have reduced by 30% and hospital admissions and serious violence recorded by the police have fallen by 42% and 32% respectively relative to cities where this model has not been implemented.
The model is now a Coalition Government Programme Commitment and, as a result of the Crime and Disorder Act, a core violence prevention strategy across the UK. It has been implemented in more than 100 hospitals across England and Wales.
Further afield the model is set to be implemented in the Dutch capital Amsterdam as well as other projects underway in the United States and South Africa.
Professor Chris McGuigan, the University's Pro Vice-Chancellor Research, Innovation and Enterprise said: "This nomination recognises excellent research, superbly translated to a real problem in society, and leading to major impact. The clear positive benefits which have emerged, underline the great importance of the work of the group and Professor Shepherd at Cardiff University".
The Times Higher Awards recognise ground-breaking work undertaken by UK higher education institutions. The successful winners will be announced on 29th November 2012.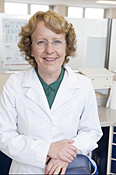 Sheila Oliver, Director of Assessment and Feedback and a Specialist in Oral Surgery and Special Care Dentistry at the University's School of Dentistry, has been awarded a prestigious National Teaching Fellowship in recognition of for her outstanding impact on student learning.
Sheila's career has included specialist practise in Oral Surgery and Special Care dentistry and the provision of internationally esteemed dental education. Supporting students beginning their dental course through to graduation and into postgraduate life, she has been focused on emphasising holistic patient care using a range of teaching methods including clinical simulation.
Sheila's special interest in assessment and feedback was recognised by the School by appointing her Director of Assessment. In this role, her work has included the development of assessment and feedback strategies, a 'Bite-Size Guide to using Feedback' for students, and the piloting of electronic marking and feedback for written assignments.
As a founder member of the Dental Education Unit within Cardiff, Sheila has developed teaching modules to facilitate the development of vocational trainers across the principality, and leads on staff development in regard to assessment and feedback within the School.
She has been active in raising the profile of educational excellence both nationally and internationally. Within her clinical specialities she has contributed to the development of national guidelines and been invited to lead staff development by universities in Paris, Barcelona and Riga. Sheila also leads a special interest group for the Association of Dental Education in Europe (ADEE).
Sheila said: "Personally I'm delighted that my commitment to learning and teaching has been recognised at a national level. I'm also pleased that the School's commitment to excellence within this field has been acknowledged."
Sheila wins £10,000 which she will use to further develop the assessment and feedback strategy and enhance the learning experience for undergraduates and postgraduates. In particular she will be working with students on collaborative projects to enhance assessment and feedback.
Sheila was awarded the ADEE's Mature Educator Excellence in Dental Education Certificate in 2011 which acknowledged her longstanding pedagogical leadership, innovation and international esteem by her peers. Her commitment to students has also not gone unnoticed, having been runner-up at the Dental Teacher of the Year Award which required nomination and support from undergraduates.
Professor Jonathan Osmond, Pro Vice-Chancellor for Education and Students, said: "Sheila has established a model of dental education that brings professional practice directly into the curriculum, consistently setting the standard for key areas of contemporary dental education criteria. She clearly demonstrates a real passion for transforming the student experience and it is only right that she is recognised with this prestigious award. I'd like to offer the University's congratulations on this accolade."
The National Teaching Fellowship scheme is funded by the Higher Education Funding Council for England, the Higher Education Funding Council for Wales, and the Department for Employment and Learning in Northern Ireland, and is open to staff whose roles support the student learning experience at institutions in England, Northern Ireland and Wales.
Professor Craig Mahoney, Chief Executive of the HEA, said the awards carry considerable prestige within the sector and are highly competitive. He added: "The 55 new Fellows created this year have all made a highly valuable contribution to learning and teaching within their institutions and often more widely. At the HEA we are committed to recognising and rewarding excellence in teaching. Students deserve - and expect - the best possible learning experience during their time in higher education, and fantastic staff such as National Teaching Fellows help to deliver this experience.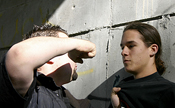 New guidance developed by Cardiff experts to improve mental health outcomes for people affected by violence has been published by the Royal College of Psychiatrists.
People who are injured in or affected by physical violence, including sexual violence, are at risk of developing mental health problems such as post-traumatic stress disorder, anxiety, depression and substance misuse problems. But services to help these people are relatively underdeveloped.
The guidance, Managing the impact of violence on mental health, including among witnesses and those affected by homicide, is co-authored by Professor Jonathan Shepherd, Violence and Society Research Group and School of Dentistry, and Professor Jonathan Bisson, School of Medicine. They and the Royal College of Psychiatrists worked in partnership with the Royal College of General Practitioners, the College of Emergency Medicine and the national charity Victim Support.
Professor Jonathan Shepherd, Professor of Oral and Maxillofacial Surgery, said: "Having treated people injured by violence for many years, I'm convinced that the mental health problems that are inflicted are often more serious and long-lasting than their physical injuries. About 300,000 victims of violence are treated in emergency departments in England and Wales each year and about 40 per cent of these will go on to have mental health problems. But although the mental health impacts of violence are common, they are also often neglected. We hope this guidance will help make sure that people who are victims of violence get the help they need."
The new guidance includes a new stepped care pathway to show how emergency departments, GPs and the criminal justice system can work better together to identify those people who show signs of mental ill health and provide them with information about relevant support services.
The guidance recommends:
· Health professionals who treat those affected by violence and the health services in which they work should be recognised as major advocates for victim health and wellbeing.
· Doctors working in emergency settings should refer patients with signs of mental health problems as a result of violence to third sector support services or to the patient's GP, depending on the severity.
· Victim support and other competent statutory and third-sector personnel should refer victims and others affected by violence who demonstrate signs of mental ill health to primary care health professionals for further assessment.
Javed Khan, Chief Executive of Victim Support, said: "Our trained volunteers have been helping victims deal with the emotional and psychological effects of all kinds of crime for nearly 40 years. We are therefore keenly aware of the psychological impact that being a victim of violent crime can have. Victim Support has systems to identify and refer victims to mental health services, where it is needed. However, greater collaboration between all the agencies and individuals involved to ensure that more victims with trauma-related and mental health conditions are identified and appropriately referred would benefit all involved – not least victims. We look forward to working with the Royal College of Psychiatrists and other parties to ensure more victims get the help they need."
A full report is available at the Royal College of Psychiatrists website.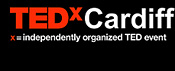 Cardiff University partnered with TEDxCardiff for the first time (31 March 2012) to deliver an array of inspirational talks to a capacity audience at the Wales Millennium Centre.
TEDx was launched by the global organisation TED (Technology, Entertainment & Design) with the mission: "ideas worth spreading." TEDx allows independent groups to organise their own TED events and videos of the talks and performances at TEDxCardiff are available online.
Watch our speakers at TEDxCardiff 2012
Dr Jacqui Mulville
Professor Jonathan Shepherd
Professor Justin Lewis
Professor B.S. Sathyaprakash
More than 3,000 people watched the webcast on the day of the event, watch again this sell out event including talks from academics from the University: Professor Justin Lewis from the School of Journalism, Media & Cultural Studies; Dr Jacqui Mulville from the School of History, Archaeology & Religion; Professor Bangalore Sathyaprakash from the School of Physics & Astronomy and Professor Jonathan Shepherd from the School of Dentistry.
After tickets went on sale in January the event sold out in just 20 minutes, breaking the record for fastest selling tickets and confirming the event as a highlight in Cardiff's calendar.
The event received excellent feedback including audience comments about the academic speakers:
"Justin Lewis – An amazing speaker with some truly interesting points which I can take away and read up on further."
"My other favourite speaker was Jonathan Shepherd. What he has achieved with such little cost in Cardiff is inspirational. It gives hope to us all that simple ideas can make massive differences, if we only have the get up and go to do something about them."
"All of the speakers were from such varied backgrounds, it really felt like you were being educated as well as entertained. It was really an enriching experience."
Further videos and information about the speakers and sessions can be found on the TEDxCardiff website.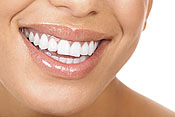 Powerful new cells created by Cardiff scientists from cheek lining tissue could offer the answer to disorders of the immune system.
While the body's immune system protects against many diseases, it can also be harmful. Using white blood cells (lymphocytes), the system can attack insulin-producing cells, causing diabetes, or cause the body to reject transplanted organs.
A team from the School of Dentistry led by Professor Phil Stephens, with colleagues from Stockholm's Karolinska Institute, have found a new group of cells with a powerful ability to suppress the immune system's action.
The team took oral lining cells from the insides of patients' cheeks and cloned them. Laboratory tests showed that even small doses of the cells could completely inhibit the lymphocytes.
The breakthrough suggests that the cheek cells have wide-ranging potential for future therapies for immune system-related diseases. Existing immune system research has focussed on adult stem cells, particularly those derived from bone marrow. The cheek tissue cells are much stronger in their action.
Dr Lindsay Davies, a member of the Cardiff team, said: "At this stage, these are only laboratory results. We have yet to recreate the effect outside the laboratory and any treatments will be many years away. However, these cells are extremely powerful and offer promise for combating a number of diseases. They are also easy to collect – bone marrow stem cells require an invasive biopsy, whereas we just harvest a small biopsy from inside the mouth."
The findings have just been published online in Stem Cells and Development. The team has now been funded by the Medical Research Council to investigate the cloned cells further.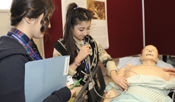 What can stop cancer cells from spreading? How can we harness the immune system to treat disease? Can our genes make us susceptible to psychiatric disorders?
A-Level pupils from across Wales and the border counties had the opportunity to discover the answers to these questions and many more at the University's annual Science in Health event.
More than 500 young people and 45 teachers from 36 schools gathered at the Heath Park campus for Science in Health Live, which is part of the Cardiff University contribution to National Science and Engineering Week.
The event, now in its 18th year, is designed to give pupils an insight into the science behind medicine, showing them first hand the range of career options open to them in healthcare, biomedical and scientific fields. Considerable efforts are made to ensure that pupils registered on the University's widening access scheme, "Step-Up to University", are able to attend.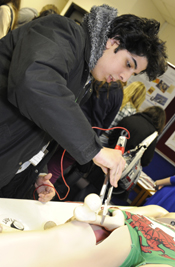 The students participated in laboratory tours, interactive exhibitions, stand-up science comedy and a series of talks on various hot topics in medicine. They also watched a Science Theatre performance demonstrating medical and clinical sciences in action.
The range of cutting-edge technology on display included imaging cameras that show chemical processes in live cells and revolutionary modelling software that aids drug design.
Nicholas Alford, Head of Biology at St Cyres Comprehensive School in Penarth, said: "The general buzz and excitement elicited from the students and seeing their ideas about future careers being seeded was one of the best parts of the event."
Science in Health Live is organised by the University's Public Understanding of Science in Health (PUSH) committee. Dr James Matthews, School of Medicine and PUSH co-chair, said: "To our knowledge, there is no equivalent event in the UK of comparable scope and scale. Cardiff University also has claim to perhaps the UK's only stand-up comedy neuroscientist in Dr Dean Burnett!
"SIH-Live is also now linked to a series of co-ordinated activities within the School of Medicine, including the Science in Health Public Lectures and a novel biomedical sciences work experience programme, which aims to inspire and inform secondary school students throughout Wales who are seeking career opportunities in medicine and biomedical science.
"The positive comments from students and teachers at the event show that we are going a considerable way to meeting those aims and reflect the tremendous efforts of a large number of motivated individuals."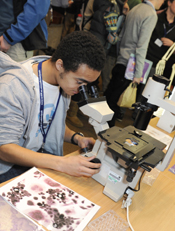 Professor Anthony Campbell, Welsh School of Pharmacy & Pharmaceutical Sciences and PUSH co-chair, added: "Our aim is to excite young people about the science at Cardiff University that is having a real impact on medical research and clinical practice.
"The event is designed to allow pupils to discover how an amazing diversity of basic science, developed here at Cardiff, has led to discoveries about the mechanisms that cause diseases and how these are being used to find new ways of preventing them, or to develop new treatments."
Professor Paul Morgan, Dean of the School of Medicine, said: "The School is working hard to increase the number of Welsh school pupils who apply to and win a place at the School.
Currently, less than 20% of our students come from Wales and I would very much like to see this proportion increase substantially.
"I hope that events like SIH 2012 will help encourage talented young Welsh students to consider applying to study Medicine or other health professions, and become the doctors, nurses and other health staff essential for the future healthcare needs of Wales."
Science in Health Live involves more 150 members of staff at all levels, from postgraduates to Professors, representing the Schools of Medicine, Pharmacy, Healthcare, Dentistry and Optometry.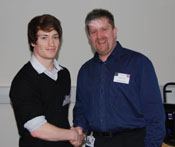 Experts in stem cell research from across the University have come together to help raise awareness of their work and promote greater research collaborations.
The first Stem Cell Research Day is the brainchild of Dr Lindsay Davies from the School of Dentistry designed to bring together experts, share knowledge and encourage more interdisciplinary working.
"Cardiff University has an abundance of expertise in stem cell research – however, in such a large research intensive University like Cardiff it is difficult to stay up-to-date with the diversity of research areas being explored and therefore sharing our expertise with like-minded colleagues across the University," according to Dr Davies.
"The Stem Cell Research Day was an attempt to overcome this. By bringing together stem cell research expertise from across the University we wanted to raise awareness of differing areas of research and hopefully promote the development of cross-school interdisciplinary collaborations and help create a community of researchers with a range of expertise which can be shared," she added.
The inaugural event, hosted by The School of Dentistry, brought together undergraduate and postgraduate students and postdoctoral research associates in a series of discussions, talks and poster presentations.
The day also heard from a number of high-profile speakers including Professor Julie Daniels from the Institute of Ophthalmology at University College, London who discussed her latest research on creating a new stem cell therapy for the eye.
The University is already widely recognised for research into stem cells.
The University's President and Nobel Prize winner, Sir Martin Evans, was the first scientist to identify embryonic stem cells, which can be adapted for a wide variety of medical purposes. His discoveries are now being applied in virtually all areas of biomedicine – from basic research to the development of new therapies.
Expertise in cancer stem cell research also led to the creation of The European Cancer Stem Cell Research Institute to help build on Cardiff University's existing strengths in basic science, in the development of new drugs and therapies, and in the planning and conduct of clinical trials. It attracts and nurtures international research talent in this field, from the most senior level to the most promising postgraduate students.
Highlighting the University's commitment to developing intellectual property and commercialisation of stem cell therapies the event was also addressed by staff from the University's Research and Commercial Division as well as Nick Sleep, Project Director of Progenteq, a Cardiff University spin out company formed by Fusion IP - the University's business management and investment partner IP commercialisation company, which turns world class research into business.
Dr Davies, who opened the day and plans to organise a similar event next year, added: "The event successfully brought together expertise from across the University – from dentistry, to medicine, to pharmacy, to optometry to biosciences.
"We hope it will help kick-start greater collaborations and build a Cardiff community of researchers with a range of expertise which can be shared."
The Cardiff University Stem Cell Research Day took place on Thursday 26th January at the Michael Griffith building, Heath Park Campus.
The event was sponsored by Miltenyi Biotec, VWR Jencons, PAA, Sera Laboratories International and the University's School of Dentistry.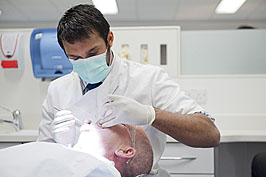 Bydd myfyrwyr deintyddiaeth o Gaerdydd yn darparu triniaeth i gannoedd o gleifion sydd heb ddeintydd ar hyn o bryd mewn uned allgymorth newydd yn ne Cymru.
Bydd yr Uned Addysgu Clinigol yn Ysbyty Cymunedol Cwm Cynon yn darparu ystod eang o ofal deintyddol am ddim gan fyfyrwyr pumed flwyddyn yr Ysgol Deintyddiaeth i drigolion sydd heb ddeintydd.
Mae'r myfyrwyr deintyddiaeth profiadol yn cynnig triniaeth o dan oruchwyliaeth tiwtoriaid yn y cyfleuster modern hwn sydd wedi'i leoli yn Aberpennar. Y nod yw helpu cleifion i gyrraedd safon dda o iechyd deintyddol ac yna eu galluogi i gofrestru'n llawn gyda deintydd. Mae amcangyfrif bod tua 10,000 o bobl yng Nghwm Cynon sydd heb fynediad i ddeintydd.
Mae'r uned arloesol yn darparu 18 o fannau triniaeth. Mae'n cael ei hariannu gan Lywodraeth Cymru a'i rhedeg ar y cyd gan Fwrdd Iechyd Lleol Cwm Taf, BIP Caerdydd a'r Fro, a Phrifysgol Caerdydd. Mae'r fenter newydd yn dilyn llwyddiant yr Uned Addysgu Clinigol gyntaf yn y Gymuned yn Ysbyty Dewi Sant, sy'n cael ei rhedeg gan BIP Caerdydd a'r Fro a Phrifysgol Caerdydd, ac sydd wedi bod yn gweithredu ers wyth mlynedd.
Dywedodd yr Athro Michael Lewis, Deon yr Ysgol Deintyddiaeth a Chyfarwyddwr Is-adran Ddeintyddol Bwrdd Iechyd Prifysgol Caerdydd a'r Fro: "Mae'r clinig allgymorth newydd yn Aberpennar yn newyddion da dros ben i wasanaethau deintyddol yng Nghymru. Fel Cyfarwyddwr yr Is-adran Ddeintyddol, rwyf wrth fy modd i weld y cyfleuster arloesol hwn sydd o'r radd flaenaf yn darparu gwasanaethau i gleifion mewn ardal o angen mawr. Fel Deon yr Ysgol Deintyddiaeth, rwyf hefyd yn falch i weld bod ein myfyrwyr yn cael eu haddysgu gan ddefnyddio'r cyfarpar gorau posibl a byddan nhw'n elwa ar ddarparu triniaeth ddeintyddol yn uniongyrchol i gleifion yn eu hardal eu hunain."
Dywedodd Peter Ash, Cyfarwyddwr Gofal Deintyddol Sylfaenol Bwrdd Iechyd Prifysgol Caerdydd a'r Fro, fod yr uned newydd o fudd mawr i iechyd yn yr ardal.
Dywedodd: "Bydd cleifion sydd efallai ag angen difrifol am ofal deintyddol, ond sydd am amrywiaeth o resymau heb allu cael mynediad iddo yn y gorffennol, yn gallu cael triniaeth dda am ddim yma. Ar yr un pryd, bydd yn rhoi mwy o brofiad ymarferol i fyfyrwyr deintyddiaeth yn eu pumed flwyddyn cyn iddynt gymhwyso a mynd ymlaen i swyddi mewn deintyddfeydd. Mae'r uned yn fuddsoddiad nid yn unig yn safon iechyd deintyddol y rhanbarth, ond hefyd yn neintyddion y dyfodol a fydd yn darparu gofal i bobl yng Nghymru a ledled y DU."