Human Geography (BSc)
UCAS code:
Next intake: September 2022
Duration: 3 years
Mode: Full time
Why study this course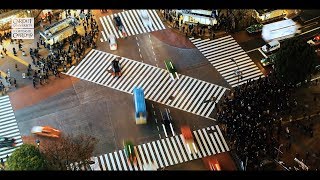 Human geography is about where we live, how we live, and how we want to live. It is the study of people and places – the relations between policies, cultures, social behaviours, economies and environments.
Our world is complex, our lives complicated. Multidimensional social and political issues – local, national and global - stream across our television screens and social media.
This programme, accredited by the Royal Geographical Society (RGS), provides you with the knowledge and critical understanding of the intricate relations between the natural and human world and an awareness of how places outside your everyday experience are created. You will learn how to use your knowledge to shape the views and actions of elected decision-makers, the voluntary sector and industry in order to improve society – at local, national and global scales.
Together, we will explore geographical ideas and practice at various spatial scales, making connections between the local, regional, national and global levels. While the programme will emphasise the social, cultural, political, economic, development and environmental components of geography, it also includes a range of specialist modules which will enable you to pursue your own interests and passions.
Recognising the importance and value of professional experience, we have added a work placement to the second year. This is an opportunity to translate your geographical knowledge into practice, help develop your professional profile and network, and sharpen your employability skills.
Distinctive features
The opportunity to study in a School ranked in the top 100 globally for Geography (QS World University Rankings by Subject 2019).
Programme accreditation from the Royal Geographical Society (RGS).
Taught by internationally respected and research-active staff.
Excellent relationships with policy institutions in the UK, Europe and globally.
Access to a computing laboratory with high-quality printing facilities, GIS (Geographic Information System) and Edina digimap mapping facilities.
International field study visits (previous destinations have included Hong Kong, Los Angeles and Tanzania) to explore issues in real world case studies and to practically apply taught skills.
A focus on the global economic, environmental, social and development challenges.
Accreditations
King Edward VII Avenue, Cardiff, CF10 3WA
Entry requirements
Please see our admissions policies for more information about the application process.
Tuition fees
Students from the UK
| Year | Tuition fee | Deposit |
| --- | --- | --- |
| Year one | £9,000 | None |
| Year two | £9,000 | None |
| Year three | £9,000 | None |
Students from the EU, EEA and Switzerland
If you are an EU/EEA/Swiss national, unless you qualify for UK fee status, tuition fees will be in line with the fees charged for international students. UKCISA have provided information about Brexit and tuition fees.
Students from the rest of the world (international)
| Year | Tuition fee | Deposit |
| --- | --- | --- |
| Year one | £19,450 | None |
| Year two | £19,450 | None |
| Year three | £19,450 | None |
Financial support
Financial support may be available to individuals who meet certain criteria. For more information visit our funding section. Please note that these sources of financial support are limited and therefore not everyone who meets the criteria are guaranteed to receive the support.
Additional costs
The final year field-study visits are currently subsidised (to approximately 66%) by the School. You will be responsible for the remaining costs.
Accommodation
We have a range of residences to suit your needs and budget. Find out more on our accommodation pages.
Living costs
We're based in one of the UK's most affordable cities. Find out more about living costs in Cardiff.
Course structure
This is a three-year full-time degree, containing compulsory and optional modules. You will need to earn 120 credits a year. Modules are usually worth 20 credits, although some are worth 10 and the final-year dissertation is worth 30 credits.
The modules shown are an example of the typical curriculum and will be reviewed prior to the 2022/23 academic year. The final modules will be published by September 2022.
Year one
You will be introduced to the key dimensions of Human Geography, a showcase of the innovative approaches geography brings to contemporary issues and a strong overview of urban, environmental and rural development issues. You will also develop the essential skills to support your degree studies.
You will study four compulsory modules and two option modules, totalling 120 credits.
Although you need to earn 120 credits, year one is an introductory year and the modules do not count towards the grade of your final degree.
Year two
Year two builds on the foundations provided in the first year, looking in more depth at the history of geographical thought and the cultural, development, environmental, economic, political and social sub-fields of human geography. The Citizen Geographies module includes the possibility of a work placement to develop your professional skills. You can also choose to participate in an optional and subsidised field study visit to a European city (Amsterdam in 2019).
Year three
Year three explores the broader relevance of geography to policy and society through the Public Geographies module. This and the dissertation are compulsory.
A broad selection of option modules allows you to further specialise in your chosen area of Human Geography and participate in an international field study visit (2019 destinations included Hong Kong, Los Angeles and Tanzania).
The University is committed to providing a wide range of module options where possible, but please be aware that whilst every effort is made to offer choice this may be limited in certain circumstances. This is due to the fact that some modules have limited numbers of places available, which are allocated on a first-come, first-served basis, while others have minimum student numbers required before they will run, to ensure that an appropriate quality of education can be delivered; some modules require students to have already taken particular subjects, and others are core or required on the programme you are taking. Modules may also be limited due to timetable clashes, and although the University works to minimise disruption to choice, we advise you to seek advice from the relevant School on the module choices available.
Learning and assessment
Our approach is based upon a commitment to provide the highest quality teaching. As far as possible, we aim to teach in small groups because we believe this encourages a more positive learning environment between staff and students and among students themselves. Typically you will study six modules per year and will receive 12 hours of guided study per week.
We offer a supportive learning environment, where you are enabled to acquire a range of skills and a wealth of specialist knowledge. Our programmes foster intellectual skills, such as critical thinking, close analysis, evaluating evidence, constructing arguments, using theory and the effective deployment of language in writing and in debate. We also help you gain experience in team working, independent research and time management.
How will I be supported?
As well as having regular feedback from your personal tutor, you will have a reading week each semester for guided study and a chance to catch up on assessed work, reading and revision.
You will have access through the Learning Central website to relevant multimedia material, presentations, lecture handouts, bibliographies, further links, electronic exercises and discussion circles.
The University support services (including the Careers Service, the Counselling Service, the Disability and Dyslexia Service, the Student Support Service, and excellent libraries and resource centres) will all be available to you.
Feedback
We'll provide you with frequent feedback on your work. This comes in a variety of formats including oral feedback during tutorials, personalised feedback on written work, feedback lectures, generic written feedback and feedback on tutorial performance
You will receive written feedback on your coursework and will be given general feedback in relation to examinations following the May/June examination period. You will be able to discuss your overall performance with your personal tutor.
What skills will I practise and develop?
The Learning Outcomes for this Programme describe what you will be able to do as a result of your study at Cardiff University. They will help you to understand what is expected of you.
The Learning Outcomes for this Programme can be found below:
Knowledge & Understanding:
On successful completion of the Programme you will be able to demonstrate:
A critical awareness of the cultural, social, economic, political and environmental components of human geography
An understanding of contemporary debates within human geography
A critical awareness of the key philosophical underpinnings of human geography
A critical understanding of the history of human geography
An awareness of how data in the major sub-fields of human geography is gathered and analysed
How to apply knowledge and understanding of human geography to real-world problems
An understanding of the key ways in which power works in and through space
Skills in research and appraisal, including data collection, investigation, analysis and assessing evidence through a substantive piece of original research
The ability to accurately define a practical issue or problem for investigation, study or research and devise a strategy for collecting, assessing, analysing and presenting relevant data and information.
Intellectual Skills:
On successful completion of the Programme you will be able to demonstrate:
Understanding of a range of both qualitative and quantitative research methods
Understanding of a range of ways of interpreting and analysing data
An understanding of how to analyse and critically reflect on scholarly work
An understanding of how to craft a convincing argument
An appreciation and respect for equality of opportunity, social and cultural diversity, and the sustainable use of natural and human resources
An appreciation and respect for individual and collective rights in different spatial and cultural contexts
Professional Practical Skills:
On successful completion of the Programme you will be able to demonstrate:
work-related skills, knowledge and experience, both professional and personal
Presentation skills
Transferable/Key Skills:
On successful completion of the Programme you will be able to demonstrate:
Effective communication of ideas, principles and theories by oral and written means
Critical thinking and writing
Team-working skills by responding appropriately to colleagues' requests and making clear one's own demands on colleagues
Effective self-management by setting and adhering to work priorities, making effective use of time and identifying opportunities for input from colleagues, other professionals and/or stakeholders
Effective management and presentation of information through media and information technology
An appreciation and respect for the protection of personal health and safety at work and the health and safety of others
Career planning with reference to professional skill requirements
Careers and placements
Career prospects
We are committed to helping you achieve your professional ambitions, providing you with the skills, curiosity and confidence to make your mark in your chosen field.
Latest statistics show that 93% of our graduates who were available for work reported they were in employment and/or further study within six months of graduating (Destination of Leavers from Higher Education 2016/17).
They occupy a number key positions in national and local governments, business consultancies, multi-national companies, sustainable energy centres, international development agencies, environmental agencies, housing strategy companies, construction, surveying and are active in both the public and private sectors.
Typical examples of roles open to Geographers include logistics, retail management, economic analyst, aid worker, charity officer, human rights officer, refugee and asylum adviser, environmental campaign organiser, conservation worker, environmental health officer, environmental engineer, pollution analyst, forestry manager, environmental consultant, surveyor, Urban regeneration officer, town planner, transport officer, teacher, public policy researcher, heritage site management, TV researcher, GIS specialist, Census data specialist and Cartographer.
Placements
The Citizen Geographies module offers you the opportunity to undertake a short-term placement to apply your learning in practice.
Fieldwork
We place a great emphasis on practical learning. Each academic year offers a subsidised field study visit which allows you to research and investigate a live issue/case study on location.
In year one, these field study visits are local to the Cardiff city region. In year two, you can opt to enjoy a residential field study visit to a European city. In your final year, you can opt for a field study visit to a global city location. Please see the 'additional costs' section for more information.
---
HESA data: Copyright Higher Education Statistics Agency Limited 2020. The Higher Education Statistics Agency Limited cannot accept responsibility for any inferences or conclusions derived by third parties from its data. Data is from the latest Graduate Outcomes Survey 2017/18, published by HESA in June 2020.