Language and Linguistics (MA)
Duration: 2 years
Mode: Part time
---
Why study this course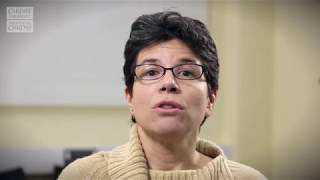 Built on a solid research foundation, the MA in Language and Linguistics offers a broad and highly flexible suite of modules covering such topics as linguistics, communication, language, and English language. The programme also offers a broad-based but advanced introduction for those new to the study of language, linguistics and communication.
Master linguistic analysis
Acquire well-rounded understanding of theoretical and methodological approaches.
World-class setting
Solid training in research foundations and practice within an internationally-respected Centre.
Tailor-made for your career
Freedom to tailor the programme to meet your career and professional ambitions.
Gain hands-on research experience
From corpus, historical, functional and systemic linguistics to language acquisition and sociolinguistics.
Set in our world-class research centre, MA Language and Linguistics offers both solid training in research methods and practice, and the freedom to tailor the programme around your interests and ambitions.
Our wide-ranging optional modules enable you to enhance your skills in the areas of linguistic enquiry of most relevance for you and your career.
Our programme delivers well-rounded understanding of the theoretical and methodological approaches employed in the exploration of the linguistic structures of any language. You'll develop a keen appreciation of how language interacts with social factors, applying your knowledge to analyse and facilitate communication in various communities of practice.
Throughout your degree you will develop in-depth understanding of key issues in language, communication and linguistics, supported by internationally recognised academics, whose passion for teaching and research fosters a vibrant and friendly academic environment.
Our experts are leading on innovative projects in many different fields, including language acquisition, sociolinguistics, historical linguistics, discourse analysis, professional communication, corpus linguistics, systemic functional linguistics and forensic linguistics, hosting a range of reading and research groups in these research fields.
Fostering an international academic arena for cutting-edge research, we host talks from visiting academics from around the world, as well as advanced research residencies and occasional summer schools. During your studies, you'll benefit directly from this thriving research environment and the support of a wide range of professionals who will guide your personal and professional development.
English Language at Cardiff is ranked in the world top 100 (QS World University Rankings by Subject 2020) and top ten for research in the UK (Research Excellence Framework 2014).
Where you'll study
Powered by pioneering research, we celebrate curiosity, engage in informed debate and critical analysis, and encourage creative thinking - across and beyond our disciplines.
Colum Drive, Cardiff, CF10 3EU
Admissions criteria
In order to be considered for an offer for this programme you will need to meet all of the entry requirements. Your application will not be progressed if the information and evidence listed is not provided.
With your online application you will need to provide:
A copy of your degree certificate and transcripts which show you have achieved a 2:1 honours degree in a relevant subject area such as English language, English language & literature (combined), linguistics, modern languages, or an equivalent international degree. If your degree certificate or result is pending, please upload any interim transcripts or provisional certificates.
A copy of your IELTS certificate with an overall score of 7.0 with 6.5 in all subskills, or evidence of an accepted equivalent. Please include the date of your expected test if this qualification is pending. If you have alternative acceptable evidence, such as an undergraduate degree studied in the UK, please supply this in place of an IELTS.
Two academic references which demonstrate your suitability for the programme. References should be signed, dated and less than six months old at the time you submit your application.
Application Deadline
We allocate places on a first-come, first-served basis, so we recommend you apply as early as possible. Applications normally close at the end of August but may close sooner if all places are filled.
Selection process
We will review your application and if you meet all of the entry requirements, we will make you an offer.
Find out more about English language requirements.
Applicants who require a Student visa to study in the UK must present an acceptable English language qualification in order to meet UKVI (UK Visas and Immigration) requirements.
Criminal convictions
You are not required to complete a DBS (Disclosure Barring Service) check or provide a Certificate of Good Conduct to study this course.
If you are currently subject to any licence condition or monitoring restriction that could affect your ability to successfully complete your studies, you will be required to disclose your criminal record. Conditions include, but are not limited to:
access to computers or devices that can store images
use of internet and communication tools/devices
curfews
freedom of movement
contact with people related to Cardiff University.
Course structure
The programme is offered in part-time mode over two years. You will need to complete 180 credits: 120 credits in taught modules and 60 credits in the dissertation. The dissertation can only be undertaken on successful completion of the taught element of the course. Each stage is weighted at 50% of the overall mark.
In the taught stage, you will take a mixture of core and optional modules totalling 120 credits. The core module base is focussed on research training and experience.
You will submit a proposal for the dissertation during the latter part of the taught stage. This proposal must be accepted before undertaking the dissertation.
The modules shown are an example of the typical curriculum and will be reviewed prior to the 2024/25 academic year. The final modules will be published by September 2024.
Year one
During your first year you will take a mixture of core and optional modules. You are advised to discuss your choices with the Programme Convenor and/or Personal Tutor.
Year two
You will take three taught modules in your second year, one of which will be core. You are advised to discuss your choices with the Programme Convenor and/or Personal Tutor.
Once you have completed your taught modules and your dissertation proposal has been accepted, you will begin your dissertation. You will have until January of the following year to submit.
The University is committed to providing a wide range of module options where possible, but please be aware that whilst every effort is made to offer choice this may be limited in certain circumstances. This is due to the fact that some modules have limited numbers of places available, which are allocated on a first-come, first-served basis, while others have minimum student numbers required before they will run, to ensure that an appropriate quality of education can be delivered; some modules require students to have already taken particular subjects, and others are core or required on the programme you are taking. Modules may also be limited due to timetable clashes, and although the University works to minimise disruption to choice, we advise you to seek advice from the relevant School on the module choices available.
Learning and assessment
How will I be taught?
During the taught stage, you will be taught mostly through weekly seminars / workshops, where you will have the opportunity to develop an understanding of particular topics related to language and linguistics. You will be able to discuss concepts and ideas in small groups and open class discussions, to consolidate and get feedback on your individual learning, and to develop communication skills in informal group discussions and oral presentations. Depending on your prior experience, you might be encouraged to attend the lectures for various undergraduate modules as well. You will be taught through weekly or fortnightly supervision sessions in Research Experience. These will offer the opportunity for structured but independent learning of practical skills. Teaching will be varied and responsive.
All modules within the MA in Language and Linguistics make extensive use of the University's virtual learning environment, Learning Central, where you can access discussion forums and find course materials.
During the dissertation stage, you will conduct independent research on a topic of your choice with regular supervision from a member of staff.
How will I be assessed?
The taught modules within this programme are assessed through a variety of methods, including academic essays, linguistic analyses, analytical reports, research projects and oral presentations. The form(s) of assessment for individual modules are set out in the relevant module description. Modules are assessed on the basis of analytical descriptions of texts or other media and/or discursive essays. You will often be encouraged to choose your own texts for analysis, or to collect original data, and to relate your analyses to areas of personal interest.
The emphasis in assessment is placed on critical and conceptual sophistication as well as on the production of clear, persuasive and scholarly essays presented in a professional manner and submitted on time.
You are encouraged to consult the relevant module leader to discuss the main ideas and the plan for your assignments.​​
How will I be supported?
You will be allocated a personal tutor who will help you reflect on your performance on the course and advise you on study techniques, module selection and career planning (in conjunction with the University's Career Service). They will also provide a first point of contact if you experience any difficulties. Each semester, you will have a scheduled Academic Progress and Personal Development Meeting with your personal tutor, where your career aspirations, strengths and weaknesses are discussed, and concrete strategies are developed to help you reach your full academic and professional potential.
The programme convenor for the MA in Language and Linguistics will provide a contact point for discussion of any problems arising from the course. You can have one-to-one discussions with the programme convenor or your personal tutor during set office hours during teaching weeks. We also welcome email contact.
In addition to the programme convenor and your personal tutor, the School has a number of other academic and administrative staff who are there to support you:
the Employability, Internships and Placements Officer ensures that any work experience and placement opportunities are advertised to all students and can help you with specific questions about employability;
the Disability and Diversity Officer ensures that reasonable adjustments are made for students with disabilities;
the Writing Skills Support Tutor offers one-to-one help with writing for both international and home students;
the Specialist Librarian for Language and Linguistics offers help and advice in finding books and other materials in the areas
Cardiff University's Professional Services team are also available for advice and support.
Formative Feedback
Formative feedback is feedback that does not contribute to progression or degree classification decisions. The goal of formative feedback is to improve your understanding and learning before you complete your summative assessment. More specifically, formative feedback helps you to:
identify your strengths and weaknesses and target areas that need work;
help staff to support you and address the problems identified with targeted strategies for improvement.
Formative feedback is offered on all modules by means of classroom discussions, activities and homework tasks (to scaffold students' learning). Each module offered on the programme includes face-to-face, seminar-type tuition (often in small groups), which provides the students with opportunities for discussing and clarifying ideas, and obtaining formative feedback from module leaders and lecturers. The specific nature and structure of this formative feedback is somewhat variable depending on the topic and focus of the module / individual session.
Summative Feedback
Summative feedback is feedback that contributes to progression or degree classification decisions. The goal of summative assessment is to indicate how well you have succeeded in meeting the intended learning outcomes of a Module and will enable you to identify any action required in order to improve. All feedback should directly link to the module's grading / assessment criteria.
Summative feedback is offered on all assessed work in the form of comments and advice on the separate feedback sheet. Feedback is provided in relation to the assessment criteria that are circulated to students through programme and module paperwork. You are specifically encouraged to discuss your feedback on your assessed work with the module leader and your personal tutor in order to reflect on your learning and to articulate areas for improvement as clearly as possible.
What skills will I practise and develop?
On completion of the programme you will demonstrate the ability to:
analyse and discuss core areas of English language and linguistics, including phonetics, grammar, semantics, pragmatics and discourse analysis
identify and interpret a range of empirical linguistic phenomena and to use the relevant descriptive terminology
analyse and assess how different social and cultural contexts affect the nature of language and meaning
critically evaluate ideas, arguments and empirical research in language and linguistics
discuss information and ideas clearly and coherently in both written and oral formats
engage in independent reflection and enquiry and / or to work effectively in a team
collect, evaluate, synthesise and interpret qualitative and / or quantitative linguistic data
evaluate the impact of language use in a given context
sustain a critical argument that is responsive to the particular conventions of the genre
Tuition fees for 2024 entry
Your tuition fees and how you pay them will depend on your fee status. Your fee status could be home, island or overseas.
Learn how we decide your fee status
Fees for home status
| Year | Tuition fee | Deposit |
| --- | --- | --- |
| Year one | £5,350 | None |
| Year two | £5,350 | None |
Students from the EU, EEA and Switzerland
If you are an EU, EEA or Swiss national, your tuition fees for 2024/25 be in line with the overseas fees for international students, unless you qualify for home fee status. UKCISA have provided information about Brexit and tuition fees.
Fees for island status
Learn more about the postgraduate fees for students from the Channel Islands or the Isle of Man.
Fees for overseas status
| Year | Tuition fee | Deposit |
| --- | --- | --- |
| Year one | £11,350 | £2,500 |
| Year two | £11,350 | None |
More information about tuition fees and deposits, including for part-time and continuing students.
Financial support
Financial support may be available to individuals who meet certain criteria. For more information visit our funding section. Please note that these sources of financial support are limited and therefore not everyone who meets the criteria are guaranteed to receive the support.
Additional costs
Will I need any specific equipment to study this course/programme?
You are not required to provide extensive equipment but will want to equip yourself to take notes in classes. You will need to word-process assignments and may need computer access for other purposes. Although computers are provided on the University campus (in libraries, for example), many students do like to have access to their own desktop or laptop computer.
You may choose to buy some books to support your learning. This is not compulsory and all learning resources are available via the University libraries.
We will provide computer access, including access to specialist computer labs, specialist software and specialist technicians. We will also provide access to the Cardiff University libraries, which offer books and a wide range of online resources​
Living costs
We're based in one of the UK's most affordable cities. Find out more about living costs in Cardiff.
Careers and placements
This programme will offer preparation for all careers where language is used for any purpose, for example, to influence or persuade, inform, educate or entertain. Gaining an MA will demonstrate higher abilities in research and communication.
Some obvious future work destinations include research, teaching, speech and language therapy, publishing, writing, editing, information design, librarianship, as well as professional jobs, such as banking and HR, and public sector jobs, such as those in the civil service or local government. However, the degree is not limited to these possible directions and offers a good preparation for roles in a variety of fields which involve reasoning, critical and evaluative work, verbal and written skills, assimilation of information, communicative skills such as an awareness of linguistic variation, as well as some quantitative skills and skills in presenting information using technology.
You may also choose to undertake further study in the form of a PhD.
Placements
The Research Experience module offers the opportunity to work with a member of staff on an ongoing, authentic research task within part of a larger research study. This is a distinctive form of study and offers the opportunity to gain hands-on research experience and to reflect systematically on that experience. Findings from the Research Experience module will feed directly into ongoing work in the Centre for Language and Communication Research. This module is core.
There are no formal study abroad opportunities associated with this programme.
---
HESA Data: Copyright Higher Education Statistics Agency Limited 2021. The Higher Education Statistics Agency Limited cannot accept responsibility for any inferences or conclusions derived by third parties from its data. Data is from the latest Graduate Outcomes Survey 2019/20, published by HESA in June 2022.