Language and Communication Research (MA)
Duration: 1 year
Mode: Full time
---
Why study this course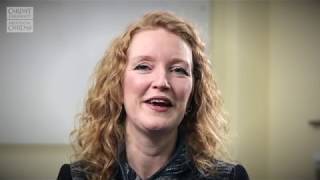 Based in the Centre for Language and Communication Research, this programme is tailored for a career in language-related research, or in a field requiring enhanced communication awareness.
This programme offers knowledge and expertise to prepare for research in linguistics and language and communication, as a PhD researcher, or in professional or commercial spheres.
You will receive a grounding in relevant foundational research methods and theoretical paradigms before choosing from a variety of modules that examine the use of language and visual media in professional practice, and consider how language is employed in creating our identities, in interacting with others and in the ideological construction of discourses in a range of social and institutional contexts.
Distinctive features
Our Centre for Language and Communication Research has a well established reputation in a broad range of teaching and research areas, including sociolinguistics, discourse analysis, multimodality, forensic linguistics, systemic functional grammar, phonology, and lexical studies.
The full-time programme carries Advanced Course Recognition from the ESRC (Economic and Social Research Council) as a postgraduate research training scheme.
Where you'll study
Powered by pioneering research, we celebrate curiosity, engage in informed debate and critical analysis, and encourage creative thinking - across and beyond our disciplines.
Colum Drive, Cardiff, CF10 3EU
Admissions criteria
Suitable for graduates with degrees related to linguistics, language and communication. A First or Upper Second Class UK honours degree, or equivalent is required.
Applicants with a first language other than English are expected to have a minimum IELTS score of 7.0 overall, with 6.5 in each subscore.
Note: International students pursuing part-time programmes of study are not eligible for Tier 4 (General Student) visas and must have alternative leave to remain in the UK if they intend to study at the University in person.
We process applications right up to the programme start date; however we strongly advise that you have your application finalised by the end of July in advance of the September start date.
Find out more about English language requirements.
Applicants who require a Tier 4 visa to study in the UK must present an acceptable English language qualification in order to meet UKVI (UK Visas and Immigration) requirements
Criminal convictions
You are not required to complete a DBS (Disclosure Barring Service) check or provide a Certificate of Good Conduct to study this course.
If you are currently subject to any licence condition or monitoring restriction that could affect your ability to successfully complete your studies, you will be required to disclose your criminal record. Conditions include, but are not limited to:
access to computers or devices that can store images
use of internet and communication tools/devices
curfews
freedom of movement
contact with people related to Cardiff University.
Course structure
The MA in Language and Communication Research is a full-time modular programme with modules taught over two semesters over a year.
Stage one comprises the taught element of the programme while stage two involves a supervised dissertation of between 15,000 and 20,000 words between May and September.
The modules shown are an example of the typical curriculum and will be reviewed prior to the 2020/21 academic year. The final modules will be published by September 2020.
You take four compulsory modules and select two further optional modules.
The University is committed to providing a wide range of module options where possible, but please be aware that whilst every effort is made to offer choice this may be limited in certain circumstances. This is due to the fact that some modules have limited numbers of places available, which are allocated on a first-come, first-served basis, while others have minimum student numbers required before they will run, to ensure that an appropriate quality of education can be delivered; some modules require students to have already taken particular subjects, and others are core or required on the programme you are taking. Modules may also be limited due to timetable clashes, and although the University works to minimise disruption to choice, we advise you to seek advice from the relevant School on the module choices available.
Learning and assessment
How will I be taught?
Teaching is delivered by staff with an international reputation for innovative and influential research across a broad spectrum of interrelated issues.
You will be taught core knowledge and understanding through lectures, small-group seminars and group discussion.
Teaching for core modules combines discussion of theoretical issues and the practical challenges of qualitative and quantitative analysis of language/communication data, while teaching for optional modules provides further theoretical discussion with some focus on the development of practical research skills.
Intellectual Skills are promoted via lectures, seminars and group discussions individual supervision and guidance for research undertaken in planning and writing the dissertation. You will also learn via one-to-one supervision of individual 'research experience' projects and dissertations.
The learning activities will vary from module to module as appropriate, but will usually include interactive discussions of prepared texts/topics and, in some cases, student-led presentations.
You will be encouraged to explore our excellent library resources and expected to undertake preparation including wide-ranging reading to enable full participation.
How will I be assessed?
Assessment of the taught component is by coursework only.
Modules are assessed on the basis of analytical descriptions of texts or other media and/or discursive essays. You are encouraged to choose your own texts for analysis, or even to collect original data, and to relate their analyses to areas of personal interest.
Emphasis in assessment is placed on critical and conceptual sophistication as well as on the production of clear, persuasive and scholarly essays presented in a professional manner and submitted on time.
You are encouraged to consult the relevant module leader to discuss the main ideas and the plan for your assignments. Details of any academic or competence standards which may limit the availability of adjustments or alternative assessments for disabled students, if any, are noted in the Module Descriptions.
The second part of the MA is examined by dissertation, supported by individual supervision.
How will I be supported?
We offer one-to-one time in set office hours during teaching weeks, and also welcome email contact. Additionally, you can make appointments to see your personal tutor or module leaders on a one-to-one basis about any issues. Our Professional Services team is also available for advice and support.
Your personal tutor is your contact point to discuss any problems arising from the course but you are also encouraged to discuss your ideas with module tutors both in seminars and one-to-one in office hours.
You will be partnered with a designated member of staff for supervised participation in the Research Experience core module in an ongoing research project in a logged series of meetings. You will write a report critically examining the process as well as the product of research activities.
Feedback
Discussion of assignments is offered and written feedback is provided on summative assessment.
What skills will I practise and develop?
You will develop practical skills through seminar presentations and discussion, workshops on developing transcription skills, making presentations and poster presentations and through project work.
On completion of the course you will also have mastered analytical and critical skills and writing and presentation skills.
Tuition fees
UK and EU students (2020/21)
| Tuition fee | Deposit |
| --- | --- |
| £8,200 | None |
More information about tuition fees and deposits, including for part-time and continuing students.
Financial support may be available to individuals who meet certain criteria. For more information visit our funding section. Please note that these sources of financial support are limited and therefore not everyone who meets the criteria are guaranteed to receive the support.
EU students entering in 2020/21 will pay the same tuition fee as UK students for the duration of their course. Please be aware that fees may increase annually in line with inflation. The Welsh Government has not yet confirmed fees and funding for EU students starting in 2021/22. We will provide further details as soon as we can.
Students from outside the EU (2020/21)
| Tuition fee | Deposit |
| --- | --- |
| £18,200 | £1,000 |
More information about tuition fees and deposits, including for part-time and continuing students.
Financial support may be available to individuals who meet certain criteria. For more information visit our funding section. Please note that these sources of financial support are limited and therefore not everyone who meets the criteria are guaranteed to receive the support.
Career prospects
Postgraduate study is a gateway to many careers within and beyond academia. Many overseas postgraduates return to lectureships with much enhanced career prospects. Example employers in the UK include Cardiff University, HMRC, Mencap, Poetry Wales Magazine, Teach First, and Welsh Government, with jobs that include Crime Intelligence Analyst, Creative Writing Lecturer, Librarian, Poet, Recruitment Consultant, Teacher, and Writer.