Forensic Linguistics (MA)
Duration: 2 years
Mode: Part time
---
Why study this course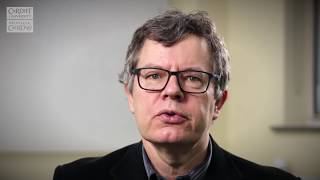 This programme develops a theoretical and practical understanding of communication in legal settings, including methods of data collection and analysis and training in the examination of Forensic Linguistic evidence.
Agenda-setting
Train alongside international experts in the world's longest running forensic master's degree programme.
Collaborate on authentic projects
Work on real-world field projects and hone your research abilities and team working skills.
Justice, fairness and equality
Examine the linguist's role in the legal system and observe courtroom procedure.
Tailor-made for your career
Freedom to tailor the programme to meet your career and professional ambitions.
Our innovative MA Forensic Linguistics programme equips you with theory and techniques to analyse the use of language in legal contexts, evaluate expert testimony on forensic matters and consider the role of expertise in legal systems more generally.
Examining issues of justice, fairness and equality in law, this rewarding programme will introduce you to linguistic aspects of the criminal justice system, including policing and the courtroom.
You'll scrutinise the work of expert witnesses and linguistic consultants on language and law. Exploring the role of the linguist in the legal system, you will examine the impact of linguistics on criminal investigations. Indeed, you'll carry out ethnographic observation of courtroom proceedings at Cardiff Crown Court in your core module.
Set in our world-class research centre, the MA in Forensic Linguistics delivers both a solid grounding in the subject, and the freedom to tailor the programme around your career ambitions
Throughout your degree you'll be supported by internationally recognised experts, whose passion for teaching and research fosters a vibrant and friendly academic environment.
Our experts are leading on innovative projects in many different fields, including language acquisition, sociolinguistics, historical linguistics, discourse analysis, professional communication, corpus linguistics, systemic functional linguistics and forensic linguistics, hosting a range of reading and research groups in these research fields.
Fostering an international academic arena for cutting-edge research, we host talks from visiting academics from around the world, as well as advanced research residencies and occasional summer schools. During your studies, you'll benefit from this thriving research environment and the support of a wide range of professionals who will guide your personal and professional development.
English Language at Cardiff is ranked in the world top 100 (QS World University Rankings by Subject 2020) and top ten for research in the UK (Research Excellence Framework 2014).
Where you'll study
Powered by pioneering research, we celebrate curiosity, engage in informed debate and critical analysis, and encourage creative thinking - across and beyond our disciplines.
Colum Drive, Cardiff, CF10 3EU
Admissions criteria
In order to be considered for an offer for this programme you will need to meet all of the entry requirements. Your application will not be progressed if the information and evidence listed is not provided.
With your online application you will need to provide:
A copy of your degree certificate and transcripts which show you have achieved a 2:1 honours degree in a relevant subject area such as criminology, English language, English language & literature (combined), forensic psychology, law, linguistics, modern languages, sociology with defined criminology pathway, or an equivalent international degree. If your degree certificate or result is pending, please upload any interim transcripts or provisional certificates.
A copy of your IELTS certificate with an overall score of 7.0 with 6.5 in all subskills, or evidence of an accepted equivalent. Please include the date of your expected test if this qualification is pending. If you have alternative acceptable evidence, such as an undergraduate degree studied in the UK, please supply this in place of an IELTS.
Two academic references which demonstrate your suitability for the programme. References should be signed, dated and less than six months old at the time you submit your application.
Application Deadline
We allocate places on a first-come, first-served basis, so we recommend you apply as early as possible. Applications normally close at the end of August but may close sooner if all places are filled.
Selection process
We will review your application and if you meet the entry requirements, we will invite you to an interview. Following interview, offers will be made to the highest scoring candidates.
Find out more about English language requirements.
Applicants who require a Student visa to study in the UK must present an acceptable English language qualification in order to meet UKVI (UK Visas and Immigration) requirements.
Criminal convictions
You are not required to complete a DBS (Disclosure Barring Service) check or provide a Certificate of Good Conduct to study this course.
If you are currently subject to any licence condition or monitoring restriction that could affect your ability to successfully complete your studies, you will be required to disclose your criminal record. Conditions include, but are not limited to:
access to computers or devices that can store images
use of internet and communication tools/devices
curfews
freedom of movement
contact with people related to Cardiff University.
Course structure
The MA in Forensic Linguistics is a modular programme.
You take two years to complete the Master's programme, taking three modules in each year of the two years. On completion of the taught stage, you progress to researching and writing your dissertation (May to January).
Stage one is comprised of taught modules while stage two involves a 15,000-20,000 word dissertation. Assessment of the taught component is by coursework only.
The part-time modular programme involves following the same modules over two years with the dissertation being completed between May and January.
The modules shown are an example of the typical curriculum and will be reviewed prior to the 2024/25 academic year. The final modules will be published by September 2024.
Year one
You will take three of your stage one modules in year one.
Year two
You will take three of your stage one modules in year two before moving onto your dissertation.
The University is committed to providing a wide range of module options where possible, but please be aware that whilst every effort is made to offer choice this may be limited in certain circumstances. This is due to the fact that some modules have limited numbers of places available, which are allocated on a first-come, first-served basis, while others have minimum student numbers required before they will run, to ensure that an appropriate quality of education can be delivered; some modules require students to have already taken particular subjects, and others are core or required on the programme you are taking. Modules may also be limited due to timetable clashes, and although the University works to minimise disruption to choice, we advise you to seek advice from the relevant School on the module choices available.
Learning and assessment
How will I be taught?
Core knowledge and understanding is delivered via lectures and small-group seminars.
The teaching for core modules combines discussion of theoretical issues and practical challenges raised by the forensic setting, while the teaching for optional modules provides further theoretical discussion with some focus on the development of practical research skills. Sessions rely on your good preparation.
Core knowledge and understanding are also delivered via one-to-one or very small group supervision of individual projects.
Intellectual Skills are promoted via lectures, seminars and group discussions, as well as small-group supervision and guidance for research undertaken in a small, team research project.
The learning activities will vary from module to module as appropriate, but will usually include interactive discussions of prepared texts/topics and, in some cases, student-led presentations.
Encouraged to explore our excellent library resources, you are expected to undertake preparation including wide-ranging reading to enable full participation.
How will I be assessed?
The programme will be assessed by such means as essays, data analyses, critical reviews, posters and oral presentation. Emphasis in assessment is placed on critical and conceptual sophistication as well as on the production of clear, persuasive and scholarly work presented in a professional manner and submitted on time.
Formative work is offered for one of the modules, in which you may undertake forms of assessment that may be new to you. Other modules offer a series of assignments with the express intention that you might learn cumulatively. Elsewhere, you are encouraged to consult the relevant module leader on the main ideas and plans for your assignments.
Modules are assessed on the basis of analytical descriptions of texts or other media and/or discursive essays. You will be encouraged to choose your own texts for analysis, or even to collect original data, and to relate your analyses to areas of personal interest or experience.
How will I be supported?
The Course Coordinator for the MA in Forensic Linguistics will provide a contact point for all students to discuss problems, if any, arising from the course.
In addition you will be provided with a Personal Tutor. You will be encouraged to consult with them about topics from module choice to review of feedback on work and careers decisions.
All staff hold weekly office hours during teaching weeks and students may make appointments to see their Personal Tutor and Module Leaders one-to-one about any issues. Staff may also be contacted by email. Details of the office hours and email addresses of staff are provided.
Feedback
You are specifically encouraged to discuss your feedback on your assessed work with your Personal Tutor in order to reflect on your learning and to articulate areas for improvement as clearly as possible.
Discussion of assignments is offered and written feedback is provided on summative assessment.
What skills will I practise and develop?
Many of the learning outcomes involve practising skills that are transferable to numerous areas of employment.
In addition, you will practise and develop the ability to:
communicate effectively with others via writing, speech and other means;
think carefully and systematically about problems;
synthesise a range of information efficiently;
use electronic and other sources of information as appropriate to a range of tasks;
plan and manage time effectively;
take responsibility for your own learning programme and professional development.
You will develop practical skills through seminar presentations and discussion, workshops on developing transcription skills, making presentations and poster presentations and through group project work.
Tuition fees for 2024 entry
Your tuition fees and how you pay them will depend on your fee status. Your fee status could be home, island or overseas.
Learn how we decide your fee status
Fees for home status
| Year | Tuition fee | Deposit |
| --- | --- | --- |
| Year one | £5,350 | None |
| Year two | £5,350 | None |
Students from the EU, EEA and Switzerland
If you are an EU, EEA or Swiss national, your tuition fees for 2024/25 be in line with the overseas fees for international students, unless you qualify for home fee status. UKCISA have provided information about Brexit and tuition fees.
Fees for island status
Learn more about the postgraduate fees for students from the Channel Islands or the Isle of Man.
Fees for overseas status
| Year | Tuition fee | Deposit |
| --- | --- | --- |
| Year one | £11,350 | £2,500 |
| Year two | £11,350 | None |
More information about tuition fees and deposits, including for part-time and continuing students.
Financial support
Financial support may be available to individuals who meet certain criteria. For more information visit our funding section. Please note that these sources of financial support are limited and therefore not everyone who meets the criteria are guaranteed to receive the support.
Additional costs
Living costs
We're based in one of the UK's most affordable cities. Find out more about living costs in Cardiff.
Careers and placements
Graduates have gone on to further study (e.g. a PhD or law degree) or have pursued careers in a number of relevant areas such as policing, the courts, Government and the security services, as well as careers in areas without a forensic connection.
Employers for graduates from this programme include: local government departments, police forces, security services, insurance sector, secondary schools, language schools, universities, banks, solicitors and utility companies.
Career destinations include: crime intelligence analyst, crime analyst, security analyst, security researcher, specialist police interviewer, emergency call handler, lawyer, lecturer, teacher, programme administrator, research assistant, PR executive, marketing executive and writer.
Graduates from this programme also move on to non-legal careers and find that the legal and linguistic focus of their studies provides their employers with something a little unusual. Graduates in the job market have also benefited from the training in processing and using information thoughtfully, writing effectively and speaking convincingly which is essential to good postgraduate study.
Placements
The Research Experience module offers the opportunity to work with a member of staff on an ongoing, authentic research task within part of a larger research study. This is a distinctive form of study and offers the opportunity to gain hands-on research experience and to reflect systematically on that experience. Findings from the Research Experience module will feed directly into ongoing work in the Centre for Language and Communication Research.
There are no formal study abroad opportunities associated with this programme.
Fieldwork
Fieldwork may be undertaken as part of some assignments. It is also a likely component of your dissertation although this will depend on the dissertation topic you choose.
---
HESA Data: Copyright Higher Education Statistics Agency Limited 2021. The Higher Education Statistics Agency Limited cannot accept responsibility for any inferences or conclusions derived by third parties from its data. Data is from the latest Graduate Outcomes Survey 2019/20, published by HESA in June 2022.