Education
Our education programme is designed for students who are interested in the sociological, psychological and political dimensions of education.
It provides a foundation for those planning to apply for postgraduate teacher training courses, as well as employment in a range of other professions including social care, youth and community work, local government and education and policy research.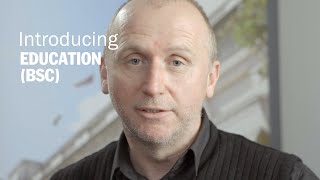 We offer single and joint honours degree programmes:
The courses benefit from our close links with policy makers, local schools, colleges and other education and training institutions. You will have opportunities to engage with education practitioners, to participate in educational research and to develop an understanding of education practices.
Find out how to apply, what our admissions criteria are and get advice about writing a personal statement.