Newyddion
Two PhD students have been awarded highly competitive research scholarships by the Florence Nightingale Foundation.
Students Nicola West and Amie Hodges from the School of Nursing and Midwifery Studies, both of whom are also lecturers at the School, were awarded the scholarship for the second year running, following a competitive application process.
Upon having received the accolade, Nicola said:
"Last year we [Amie and I] went down to London for the interview, which is the final stage of the process. This year, we were interviewed via Skype, which really was amazing. I wore a suit just like for any other interview and on Skype there was a panel of judges asking me questions. I really do think it's important for people to apply for these opportunities, because there is support out there."
Nicola West is the only Consultant Nurse in breast care in Wales. Her research engages with BRCA 1/2 gene mutation carriers and their families. The BRCA1/2 gene greatly increases the risk of breast and ovarian cancer in women.
Amie Hodges is an experienced lecturer on the Child Nursing (BN) Programme with a specialist background in children's respiratory health care as well as in respiratory service development.
Her research aims to achieve an insight to the needs of children aged eight to 12 who have a brother or sister with cystic fibrosis. Sibling needs can often be forgotten or insufficiently met when there is an ill child within the family.
A new partnership across health and social care services in Wales that will drive change in workplace culture in the care of older people is being launched, following the findings of a University study.
Raising Concerns in the Workplace: Protection of older people in Wales, commissioned and published by the Older People's Commissioner for Wales is underpinned by an extensive study carried out by Royal College of Nursing Professor of Nursing, Daniel Kelly and Senior Lecturer Dr Aled Jones both of the School of Nursing and Midwifery Studies.
The study gave a voice to front line staff in health and social care settings about workplace culture and how it supported or prevented the raising of concerns. It also explored the dilemmas and barriers that those working with older people may encounter when faced with poor care or practice.
Speaking about their findings, Professor Kelly said: "This report suggests that in Wales we do not yet have a workforce that is confident in making judgements about when to raise concerns. The decision as to whether or not to raise concerns is strongly influenced by workplace culture, by an individual's own judgement about acceptable 'thresholds' as well as the individual's personal morals and ethics.
"Workplace culture must change in order to support workers and also to ensure that the 'norms' of the culture correspond with expectations and standards set out in organisation's policies and professional codes of practice. If this does not happen, some of the most vulnerable older people in our society, who rely on others for fundamental care and health needs, will remain at risk of poor care or even harm."
Based on the findings of Professor Kelly and Dr Jones' study, Sarah Rochira, the Older People's Commissioner for Wales has made a series of recommendations, including the establishment of a National Development board involving health and social care partners that will identify and develop action to change workplace culture in Wales. It is anticipated that the Cardiff researchers will also be involved in this phase.
Other recommendations based on the Cardiff study include replacing the word 'whistle-blowing' with the phrase 'raising concerns'; running a 'speak up' campaign in Wales in 2014; and sharing and developing examples of successful and good practice in the care of older people jointly between health and social care services.
Sarah Rochira, the Older People's Commissioner for Wales said: "As Older People's Commissioner, I have a particular role in ensuring that older people are safeguarded and protected, which is why I commissioned extensive research on workplace culture and raising concerns.
"The report gives voice to those who work with older people on a daily basis, many of whom are unrecognised for the valuable work they do, highlighting the need for greater assistance in raising concerns at an early stage.
"I am pleased that partners working across health and social care have committed to being part of the National Development board. This collaborative working will identify and take forward action that will achieve change in workplace culture in Wales, with the wellbeing and safety of older people at its heart.
"I am confident that we can work together in Wales to deliver the change required to make Wales a safe place to grow older, not just for some but for everyone."
The full report is available here: http://www.olderpeoplewales.com/en/news/news/12-12-20/The_Older_People_s_Commissioner_for_Wales_establishes_strategic_partnership_to_achieve_change_in_workplace_culture_in_Wales.aspx#.VDaknvldV8E
Mae myfyrwyr nyrsio presennol a blaenorol Prifysgol Caerdydd wedi cael eu cydnabod am eu harfer gorau a'r lefel eithriadol o ofal y maent yn ei darparu ym maes iechyd a gofal cymdeithasol yng Nghymru.
Mae Gwobrau Nyrs y Flwyddyn gyntaf erioed Coleg Nyrsio Brenhinol Cymru wedi dathlu nyrsys sy'n gwneud cyfraniad sylweddol at ofal cleifion a'r proffesiwn nyrsio.
Enillydd y wobr Nyrs Glinigol Arbenigol oedd Nicola West, myfyrwraig PhD ran-amser yn yr Ysgol Nyrsio ac Astudiaethau Bydwreigiaeth. Roedd cyfanswm o chwe chyn-fyfyriwr o'r Ysgol wedi eu henwebu neu wedi derbyn gwobrau am eu gwaith.
Mae Nicola wedi arwain gofal y fron yng Nghaerdydd ers iddi ymgymryd â swydd Uwch Nyrs Gofal y Fron ym 1991. Mae hi wedi datblygu'r gwasanaeth dros yr 20 mlynedd diwethaf ac mae ei harbenigedd yn cael ei werthfawrogi a'i gydnabod yn eang trwy alwadau i gyfrannu at ddatblygu polisi Cymru gyfan.
Wrth siarad am ei gwobr, meddai Nicola: "Roeddwn wrth fy modd i dderbyn gwobr Nyrs y Flwyddyn Coleg Nyrsio Brenhinol Cymru ar gyfer Nyrs Glinigol Arbenigol. Mae'n deimlad gwych i gael fy nghydnabod gan nyrsys eraill a'm henwebu ar gyfer gwobr mor fawreddog. Roedd yn noson wirioneddol gofiadwy ac yn gyfle gwych i ddathlu llwyddiant nyrsio a bydwreigiaeth yng Nghymru."
Louise Poley, cyn-fyfyrwraig MSc yng Nghaerdydd, a enillodd y wobr Nyrs y Flwyddyn yng ngwobrau Coleg Nyrsio Brenhinol Cymru. Disgrifiwyd Louise gan y panel dyfarnu fel 'hyrwyddwr yn ei maes', ar ôl arwain prosiect amlasiantaethol i gynnig gwasanaethau i bobl ddigartref yn eu hamgylchedd eu hunain, gan sicrhau eu bod yn derbyn gofal iechyd proffesiynol ac amserol.
Meddai'r Athro Sheila Hunt, Deon yr Ysgol: "Mae Louise a Nicola yn nyrsys gwych ac ymroddedig sydd wedi gwneud gwahaniaeth go iawn i fywydau eu cleifion, ac rwy'n falch iawn bod eu gwaith caled wedi'i gydnabod mewn digwyddiad mor fawreddog. Rydym yn ymfalchïo yn y ffaith fod nyrsys sy'n gallu cyflawni cymaint wedi astudio yma ac wedi rhannu eu harbenigedd yn Ysgol Nyrsio ac Astudiaethau Bydwreigiaeth Caerdydd."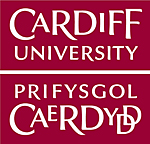 Four of Cardiff University's research projects have been recognised for their pioneering innovation and impact in the fields of business, healthcare and society.
David Willetts MP, Minister of State for Universities and Science, and Welsh Secretary of State Cheryl Gillan MP were among the guests at the University's annual Innovation and Impact Awards (25 June 2012), which celebrate the impact of excellent research and practice at Cardiff University.
Picking up awards in the categories of Innovation in Healthcare and in Social, Cultural or Policy Impact; and prizes for Business Innovation and for Regional Impact were leading academics and their collaborators from across the spectrum of University research and industry development.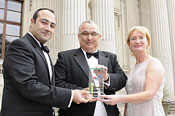 The Innovation in Healthcare Award was awarded to Professor Judith Hall of the University's School of Medicine and to Flexicare Medical for their invention and production of the Hall Lock, a system designed to prevent wrong route injections for patients.
The system eliminates the possibility of mis-administering drugs to patients, which although rare, can be extremely serious. The product uses a series of connectors which can only link with the correct fitting, rather than the common locking mechanism currently in use.
A cutting-edge project that has improved wireless communication and had a positive economic impact in South Wales won the Regional Impact Award, presented at the ceremony by the Rt Hon Cheryl Gillan MP.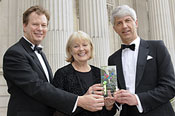 Professors Johannes Benedikt and Paul Tasker of the School of Engineering worked with Cardiff University spin-out company Mesuro, to commercialise their research on how to engineer waveforms at very high frequencies, reducing the energy footprint of networks and increasing the wireless communication operational times of mobile phones.
A research project that is having a direct impact in improving maritime safety by reducing seafarers' fatigue was awarded the Social, Cultural or Policy Impact Award.
Professor Andrew Smith and Paul Allen, from the University's School of Psychology helped increase understanding of the factors that cause fatigue at sea, and their work has played a part in new maritime legislation and company policy.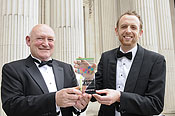 The last award of the evening, the Business Innovation Prize, presented by the Rt Hon David Willetts MP was awarded to Professor Chris McGuigan of the Cardiff School of Pharmacy and Pharmaceutical Sciences and Bristol-Myers Squibb for the significant healthcare, commercial and economic impact arising from the discovery and clinical development of new anti-viral drugs.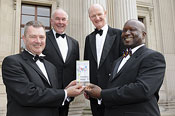 Along with a massive potential impact for patients worldwide, the collaboration has immersed researchers and students in drug discovery and progression, attracted significant investment and generated highly-skilled jobs in the biotechnology sector in Cardiff and America.
William Hague, Secretary of State for Foreign and Commonwealth Affairs who launched the awards 14 years ago sent a message of congratulations to the award winners.
Cardiff University's Vice-Chancellor, Dr David Grant said: "I am delighted to welcome David Willetts, Minister of State for Universities and Science, and Cheryl Gillan, Secretary of State for Wales to Cardiff University to see first-hand the impact that Cardiff's research is having on society, policy, healthcare and the economy.
Cardiff is at the forefront of innovation and collaboration in Wales, creating highly-skilled jobs and generating significant investment in the region and further afield.
"The Innovation and Impact Awards recognise some of the best examples of collaboration, commercialisation and impact within the University's research community. I congratulate all of the award winners for their outstanding achievements."
Minister for Universities and Science David Willetts said: "Cardiff University has a strong track record of producing world-class research which has an impact on society and the economy. I'm pleased to be here to present the awards to researchers who are continuing this great tradition.
"Innovation is essential to competitiveness and to driving higher living standards. Commercialisation of those new innovations is central to our growth agenda. Only by always looking ahead to the next problem and finding a way of solving it, like we have seen here at Cardiff, can we make sure that the UK maintains its world-class reputation for innovation and research."
Welsh Secretary of State Cheryl Gillan MP said: "This is an evening for celebration and the perfect opportunity to highlight the important role the academic world can play in supporting industry in Wales.
"Innovation is key to successful business and is about much more than just developing new products - it is also about recognising the benefits that can be had by working closely with others.
"These awards celebrate the very best partnerships that led to innovation which can contribute significantly to our goal of strengthening the economy in Wales.
"I would like to congratulate the award winners on their achievements, and wish them every success in the future."
The Innovation and Impact Awards Competition is organised under the auspices of Cardiff University Innovation Network; the business/university network established in 1996.
The Awards are an opportunity for Cardiff University academic staff to showcase their innovative collaborations with business and other non-academic organisations, demonstrating the positive impact that universities can have on economy and society.
The 2012 Innovation and Impact Awards were sponsored by Geldards Law Firm and Fusion IP.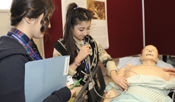 What can stop cancer cells from spreading? How can we harness the immune system to treat disease? Can our genes make us susceptible to psychiatric disorders?
A-Level pupils from across Wales and the border counties had the opportunity to discover the answers to these questions and many more at the University's annual Science in Health event.
More than 500 young people and 45 teachers from 36 schools gathered at the Heath Park campus for Science in Health Live, which is part of the Cardiff University contribution to National Science and Engineering Week.
The event, now in its 18th year, is designed to give pupils an insight into the science behind medicine, showing them first hand the range of career options open to them in healthcare, biomedical and scientific fields. Considerable efforts are made to ensure that pupils registered on the University's widening access scheme, "Step-Up to University", are able to attend.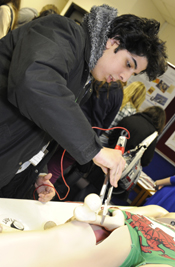 The students participated in laboratory tours, interactive exhibitions, stand-up science comedy and a series of talks on various hot topics in medicine. They also watched a Science Theatre performance demonstrating medical and clinical sciences in action.
The range of cutting-edge technology on display included imaging cameras that show chemical processes in live cells and revolutionary modelling software that aids drug design.
Nicholas Alford, Head of Biology at St Cyres Comprehensive School in Penarth, said: "The general buzz and excitement elicited from the students and seeing their ideas about future careers being seeded was one of the best parts of the event."
Science in Health Live is organised by the University's Public Understanding of Science in Health (PUSH) committee. Dr James Matthews, School of Medicine and PUSH co-chair, said: "To our knowledge, there is no equivalent event in the UK of comparable scope and scale. Cardiff University also has claim to perhaps the UK's only stand-up comedy neuroscientist in Dr Dean Burnett!
"SIH-Live is also now linked to a series of co-ordinated activities within the School of Medicine, including the Science in Health Public Lectures and a novel biomedical sciences work experience programme, which aims to inspire and inform secondary school students throughout Wales who are seeking career opportunities in medicine and biomedical science.
"The positive comments from students and teachers at the event show that we are going a considerable way to meeting those aims and reflect the tremendous efforts of a large number of motivated individuals."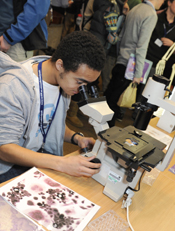 Professor Anthony Campbell, Welsh School of Pharmacy & Pharmaceutical Sciences and PUSH co-chair, added: "Our aim is to excite young people about the science at Cardiff University that is having a real impact on medical research and clinical practice.
"The event is designed to allow pupils to discover how an amazing diversity of basic science, developed here at Cardiff, has led to discoveries about the mechanisms that cause diseases and how these are being used to find new ways of preventing them, or to develop new treatments."
Professor Paul Morgan, Dean of the School of Medicine, said: "The School is working hard to increase the number of Welsh school pupils who apply to and win a place at the School.
Currently, less than 20% of our students come from Wales and I would very much like to see this proportion increase substantially.
"I hope that events like SIH 2012 will help encourage talented young Welsh students to consider applying to study Medicine or other health professions, and become the doctors, nurses and other health staff essential for the future healthcare needs of Wales."
Science in Health Live involves more 150 members of staff at all levels, from postgraduates to Professors, representing the Schools of Medicine, Pharmacy, Healthcare, Dentistry and Optometry.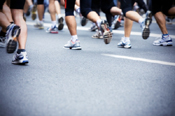 Canfu astudiaeth gan y Brifysgol y gall rhedeg am yn ôl gynnig mewnwelediad pwysig i rymoedd yng nghymal y pen-glin, a allai helpu pobl sy'n cael trafferth â phoen pen-glin.
Mae'r astudiaeth, a gynhaliwyd gan ymchwilwyr o Ganolfan Biomecaneg a Biobeirianneg Athritis Research UK yn Ysgol Astudiaethau Gofal Iechyd y Brifysgol, yn dangos sut mae rhedeg am yn ôl yn rhoi llai o bwysau yn gyffredinol ar gymal y pen-glin.
Gan nad yw rhedeg am yn ôl yn ateb ymarferol iawn, mae'r tîm yn gobeithio adeiladu ar ei ganfyddiadau ac awgrymu arddulliau rhedeg ymlaen a allai alluogi pobl sydd â phoen pen-glin anterior i gadw'n actif.
Fe wnaeth yr ymchwilwyr, gan weithio gyda Bwrdd Iechyd Prifysgol Caerdydd a'r Fro, gasglu a dadansoddi data yn gysylltiedig â'r grymoedd cywasgol sy'n gweithredu ar gymal y pen-glin oddi wrth 20 o bobl a ddysgodd dechnegau i redeg ymlaen ac am yn ôl.
Yn achos 85 y cant o'r rhai a gymerodd ran, darganfu'r ymchwilwyr fod y grymoedd cywasgol y tu ôl i'r badell pen-glin yn cynyddu wrth redeg ymlaen o gymharu â rhedeg am yn ôl.
Cafodd cyfranogwyr eu recriwtio a'u haddysgu i redeg ar gyflymder o rhwng 2.8 a 3.4 milltir yr eiliad. Roedd y cyflymder wrth redeg ymlaen a rhedeg am yn ôl bron yn union yr un fath ar gyfer pawb a gymerodd ran. Casglwyd data trwy osod marcwyr adlewyrchol ar goesau'r cyfranogwyr, recordio'r sesiwn ar fideo gan ddefnyddio camerâu isgoch ac yna asesu'r osgo gan ddefnyddio meddalwedd gyfrifiadurol. Cafodd y grym a roddwyd pan oedd y droed yn taro'r ddaear ei fesur gan ddefnyddio platiau grym o dan y llawr.
Wrth drafod y canfyddiadau, dywedodd Nick Barton, ffisiotherapydd ym Mwrdd Iechyd Prifysgol Caerdydd a'r Fro: "Mae llawer o bobl, gan gynnwys rhedwyr, yn dioddef problemau gyda'u pen-gliniau. Dangosom fod grymoedd cywasgol y tu ôl i'r badell pen-glin yn cael eu lleihau ym mwyafrif yr achosion, ac roedd hyn yn annibynnol ar gyflymder rhedeg.
"Felly, mae'n bosibl y gall rhedeg am yn ôl, fel rhan o raglen adfer benodol sydd wedi'i rhagnodi gan ffisiotherapydd, helpu cleifion i ddychwelyd i lefel dda o weithgarwch".
Mae pobl sydd â phen-glin rhedwr yn dioddef dolur, anghysur neu hyd yn oed ymdeimlad o grafu yn eu pen-glin pan fydd mwy o bwysau ar y cymal. Mae hyn yn aml yn eu hatal nhw rhag gwneud ymarfer corff mewn ffordd arferol.
Ychwanegodd Dr Paulien Roos, Cymrawd Academaidd yng Nghanolfan Biomecaneg a Biobeirianneg Arthritis Research UK a'r Ysgol Astudiaethau Gofal Iechyd: "Er efallai nad yw rhedeg am yn ôl yn ateb ymarferol, rhoddodd yr astudiaeth hon fewnwelediad pwysig i'r ffordd y gall y llwyth ar gymal y pen-glin gael ei leihau wrth redeg.
"Roedd y rhai a gymerodd ran yn ein hastudiaeth yn glanio ar eu sodlau wrth redeg ymlaen ond roeddent bob amser yn glanio ar flaen eu troed pan oeddent yn rhedeg am yn ôl. Roedd cyswllt cychwynnol y droed yn bwysig wrth ddiffinio'r grymoedd cywasgol yn y pen-glin ac mae'n awgrymu bod cyfle i archwilio amrywiol arddulliau rhedeg y gellid eu defnyddio at ddibenion therapiwtig".
Meddai cyfarwyddwr meddygol Arthritis Research UK, yr Athro Alan Silman, wrth roi sylwadau ar yr astudiaeth: "Rydym yn ariannu ymchwil i helpu i gadw pobl yn weithgar. Mae'r astudiaeth hon yn rhoi syniad gwell i ni o ba arddulliau rhedeg sy'n lleihau grymoedd ar y pen-glin er mwyn helpu i atal anafiadau fel pen-glin rhedwr.
"Mae'n bwysig bod pobl yn defnyddio'r dechneg gywir i ymarfer corff yn ddiogel ond nid ydym yn argymell bod pobl yn dechrau rhedeg am yn ôl oherwydd y posibilrwydd o beryglon baglu. Os nad ydych yn sicr ynghylch eich techneg rhedeg, gall hyfforddwr chwaraeon cymwys, hyfforddwr ffitrwydd neu aelod o staff campfa roi cyngor i chi".
Cyhoeddwyd yr astudiaeth yn Ebrill 2012 yn y Journal of Biomechanics: 'Patellofemoral joint compression forces in backward and forward running', Paulien E. Roos, Nick Barton a Robert W.M. van Deursen.
Adolygwyd y papur hwn ym Mai 2012 yn y cyfnodolyn 'Lower Extremity Review'.
Cafodd Gŵyl Arloesedd Myfyrwyr, sy'n rhoi syniadau creadigol ar waith, ei chynnal ym Mhrifysgol Caerdydd fis diwethaf.
Mae'r ŵyl, sy'n cynnwys cyflwyniadau, arddangosfeydd, a digwyddiadau dros dro, yn dod â myfyrwyr, staff o wahanol Ysgolion y Brifysgol a phartneriaid cymunedol ynghyd i drin a thrafod ffyrdd newydd o ddatrys problemau yn y 'byd go iawn'.
Roedd yr ŵyl, a gafodd ei chynnal rhwng 9 ac 16 Mawrth, yn paratoi'r ffordd ar gyfer lansio rhaglen 'Arloesedd i Bawb'. Mae'r rhaglen hon yn arddangos ymchwil ddylanwadol yn y Brifysgol, hybu dealltwriaeth o arloesedd yng nghyd-destun dysgu, ac yn helpu myfyrwyr Caerdydd i wella eu sgiliau entrepreneuraidd, arloesol, a meddwl yn greadigol.
Yn rhan o'r ŵyl, bu Ysgol y Gwyddorau Gofal Iechyd a'r Ysgol Meddygaeth yn cydweithio â phartneriaeth arloesedd clinigol Bwrdd Iechyd Prifysgol Caerdydd a'r Fro er mwyn cynnig cystadleuaeth Arloesedd i Fyfyrwyr; 'Dragon's Den'.
Nathan Anderson, sy'n fyfyriwr meddygaeth, enillodd y wobr gyntaf o £200 am gynnig blog wedi'i gynllunio gan fyfyrwyr i wella sut mae myfyrwyr yn dysgu.
Yn ôl Dr Valerie Sparkes, a aeth i'r digwyddiad, 'roedd yn wych gweld y myfyrwyr yn cyflwyno eu syniadau arloesol, gan gynnwys offer arloesol fel gwelyau gofal pwysau mewn ysbytai a glanhau stethosgopau, dulliau dadansoddi llif cleifion i mewn i adrannau achosion brys, a ffyrdd o hwyluso'r broses ddysgu i fyfyrwyr. Rydym yn edrych ymlaen at gael rhagor o syniadau arloesol ym maes gofal iechyd y flwyddyn nesaf'