Reid Lifting Ltd
Business Systems Management to support servitization strategies.
CAMSAC investigators have worked with Reid Lifting Ltd, a leading designer and manufacturer of portable lifting systems on a project aimed at optimising their business systems to support their continued growth and facilitate new service-based revenue streams.
Reid Lifting partnered with Cardiff Business School faculty members Daniel Eyers (Lecturer in Manufacturing Systems Management) and Professor Stephen Disney (Chair in Operations Management) to establish a Knowledge Transfer Partnership (KTP) with the aim of exploring and implementing systems to support a servitized business model.
Servitization is often viewed as the way in which firms provide an integrated bundle of both goods and services or add extra service components to their core offering. Through a servitized approach, Reid Lifting have been able to support their customers through a full-service offering, which in turn has led to new opportunities for the company.
Reid Lifting, a Chepstow based SME, is an industry leader in the design and manufacture of lightweight, portable, and safe lifting systems.
Winner of two Queen's Awards for Enterprise in 2013, Chepstow-based Reid Lifting provides lifting solutions for a range of markets, with major customers in nuclear, water, and automotive industries.
With continued success comes new opportunities, and the purpose of this Knowledge Transfer Partnership is to develop business systems to support the continued growth and to provide new service-based opportunities for the company.
KTP associate
The project was implemented by one full time KTP Associate, Mr Dominic Bevan. Dominic has a Batchelors degree (BSc) in Business Management and a Masters Degree (MSc) in Logistics and Operations Management from Cardiff University. Building on his Cardiff University education and his experiences of KTP, Dominic has now moved into consultancy and currently works for a major ERP systems provider.
At Reid Lifting, Dominic's work is co-supervised by Nick Battersby (Managing Director) and Tony Burris (Development and Project Engineer).
Further information
For further information on this project, contact Dr Daniel Eyers
Funders
The project was co-funded by the Technology Strategy Board and Welsh Government.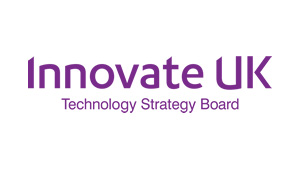 Reid Lifting is a designer and manufacturer of lightweight, portable and safe lifting systems.