News
---
All our current news, conferences and symposia and other events listings and details of our research seminars as well as information about our staff and PhD student successes. Should you need any more details on any of the information contained in these pages, please contact encap@cf.ac.uk
To keep informed of all our news and events, you can also find us on Facebook and follow us on Twitter.
---
English at Cardiff ranked in UK top ten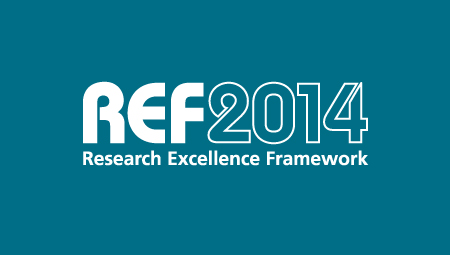 Cardiff University has been ranked 10th in the UK for English Language and Literature research, in the latest Research Excellence Framework (REF).
The REF assesses the performance of all UK universities and their constituent research departments and demonstrates the value and impact of UK higher education institution research.
The rise of eight places, from 18th in 2008, places Cardiff ahead of institutions such as Oxford and Cambridge. 89 institutions were assessed within the English Language and Literature Unit of Assessment.
Research expertise in the School makes a direct impact on the wider world in areas such as healthcare, social justice and text-image interactions. Highlights include supporting teenagers with AIDS/HIV to express their experiences through comics; changing the way that police interact with detainees, victims and the public; and bringing illustrations of Victorian life to multiple users.
The Head of School, Professor Damian Walford Davies, said: "This gratifying and well-deserved top-ten result for English at Cardiff reflects the excellence of innovative and committed colleagues, and I extend my congratulations to them all."
---
Enriching Student Life Awards ... and the winner is...
We are delighted to report that our colleague Dr Michelle Aldridge-Waddon won the award in the Best Personal tutor category at the awards held last week, presided by Vice Chancellor Professor Colin O'Riordan.
Senior Lecturer in Language and Communication Michelle Aldridge-Waddon is a long-serving dedicated member of the Centre for Language and Communication Research.
The Enriching Student Life Awards are student-led awards which recognise the dedication and innovation of staff across the University. The awards offer students a chance to formally recognise those staff who have contributed to their academic achievements as well as their overall student experience.
Congratulations Michelle [pictured right with Deputy Vice Chancellor Professor Elizabeth Treasure]. A well-deserved award!
---
Treason, Trials and Tribulations - Cardiff University expert makes BBC Arts film as part of New Generation Thinkers
In this culmination of this year's New Generation Thinkers, the ten 2015/15 chosen academics have all made short films on a topic they are passionate about.
Here Cardiff University English Literature lecturer Dr Sophie Coulombeau asks what the treason trials of 1794 tell us about Britain's supposed attachment to freedom of speech.
Watch her film here: http://www.bbc.co.uk/programmes/p02msxbt
Sophie also writes for BBC Arts about the influence of master political caricaturist James Gillray in Biting Satire: https://crecs.wordpress.com/2015/02/22/killing-the-king-with-porter/
Find out more about James Gillray (1757 - 1815) at Oxford's Ashmolean Museum where the exhibition Love Bites: Caricatures by James Gillray runs until 21 June 2015.
---
The Illustration Archive
Global treasure revealed: World's largest searchable archive of book illustrations opens up more than a million images for free
A new global treasure - The Illustration Archive - is to enable anyone to search more than a million images held in the British Library for free thanks to a Cardiff University project [launching 31 March 2015].
The research project is the work of academics at Cardiff University, making accessible 68,000 volumes of books held for the nation in the British Library from travel writing to history, philosophy to botany, and all genres in between.
Professor of English Literature Julia Thomas, who forged the project in just one year says: "This labour of love by our small dedicated team incorporating experts in English Literature and Computer Science is not only giving life again to thousands of neglected images but also giving back our visual culture, which might otherwise have been lost to the public forever."
Explaining the background to the project, Professor Thomas said: "We have focused on illustrations from books spanning the eighteenth to the twentieth century, a period that is arguably the most important in British book illustration. This was a time when rapid changes in reproductive techniques were paralleled by changes in the meanings of art and its reception. Art was democratised and book illustrations became more widely collectable and mobile than ever before. In the same spirit, our work advances this leap further into the modern digital age.
"Now as The Illustration Archive – the world's biggest searchable archive of book illustrations - becomes free to the public, it has the potential to revolutionise how illustration is understood and the importance accorded to it, to supply an image-hungry commercial world with illustrative material, and to lead to ever more accurate ways of classifying and analysing images in large databases. We encourage all to explore it by heading to illustrationarchive.cardiff.ac.uk"
Commenting on the project, illustrator Quentin Blake said: "The printed pages of the 19th century are full of remarkable images, if we can find them. The Illustration Archive puts a million of them within reach. Amazing."
---
Cardiff Creative Writing graduate makes 2014 Costa Short Story shortlist
Joanne Meek, one of the cohort of the 2014 MA Creative Writing course, has made the shortlist of six in the national competition for her short story Jellyfish.

Jellyfish: 'It is evening as we arrive. The salty air is cool and quiet after the motorway noise and smog. There's this point as you approach the Haven: you turn a corner at the top of the hill, and everything seems to fall away. The cut of the cliff curves round on either side….'

Joanne says: 'The story I entered in the Costa short story competition looks closely at human interaction. I find my writing hugely influenced by relationships, communication and place.

The MA in Creative Writing at Cardiff University definitely gave me the confidence to enter the competition. Learning to closely edit my work enabled me to polish my story to a suitable standard for submission. Meeting the guest lecturers was greatly inspirational and my peer group offered valuable support.'

Joanne graduated with a BA honours degree in English Language and Communication in 2009, having first made contact with the university through an Access course.

Launched in 2012 the Costa Short Story Award is open to public vote, drawn from the six shortlisted stories selected by five judges. The 2014 winner and two runners-up are to be announced on 27 January.

Joanne was confirmed as runner up at the awards ceremony [27/1/15] in central London. Congratulations Joanne!
To read all the entries, head to: http://www.costa.co.uk/costa-book-awards/costa-short-story-award/

---
BBC Radio 5 Live debate today:
The Big Question: To change name or not
Cardiff University English Literature academic Dr Sophie Coulombeau will take part in a debate this afternoon about the question of changing surname on marriage.

Sophie will be on live between 3-4pm with listeners sharing their views with the 5Live presenters.... Sure to be a great listen!
http://www.bbc.co.uk/programmes/b04wryj4
---
Helping people live better with chronic conditions:
Libraries, Health and Well-Being Event to explore community-based support in Wales
An exploratory event to discover ways for those with chronic conditions within Wales to improve their quality of life will welcome health practitioners, nurses and those working in community-based organisations such as libraries and leading arts organisation to Cardiff University this month [12 December].
The Libraries, Health and Well-Being Event is open to all and will explore ideas on community-based support within local organisations to support patients with chronic illnesses to discover more about how they can live better with chronic conditions as diverse as arthritis, cancer and Alzheimer's condition.
This workshop will explore the relationship and potential for co-operation between primary carers (including GPs) and the local networks of libraries, museums and cultural organisations for the benefit of patients with chronic conditions.
The event is the concept of Dr Andrew Edgar of Cardiff University's School of English, Communication and Philosophy and Dr Malcolm Rigler, a GP in North Somerset, and an Ambassador for the Patients Association.
Philosopher Dr Andrew Edgar, who also runs MSc classes on Ageing for Cardiff University's School of Medicine, explains the idea: 'It is the proposal of this project that cultural institutions, such as libraries and museums, theatres and galleries, can play a crucial role in health care provision, precisely because they are a source of cultural resources, stories, histories, and culturally significant objects, through which communal and individual health may be interpreted, managed and enhanced.'
Dr Rigler adds: 'We wish to discuss ways of enabling people with chronic conditions to help them improve their quality of life. A patient under GP guidance might find practical support in their local library or arts centre to help guide them to research the latest authoritative information to help in their daily life. While someone with a chronic condition faces a range of challenges, they may find ways to improve their own quality of life, following the principle of the expert patient.'
The medical humanities are premised on the idea that health, wellbeing and the practice of medicine need to be understood, not merely as objective scientific problems, but also as cultural phenomena. Our cultures provide important resources for tackling the problem of understanding health and its place in our lives.
Participants at the workshop will include academics in the medical humanities, patient support charities, the National Library of Wales and the Welsh Library service, and representatives from NHS Wales.
The public event will be held on Friday 12 December (10.30 - 4pm) at Cardiff University, John Percival Building (Lecture Theatre 2.03, 2nd floor), Colum Drive. To register for the event, please contact Dr Edgar [Edgar@cardiff.ac.uk]. The event is free but capacity is limited.
---
Comics created by young West Africans to help stop the spread of Ebola
Young people in Ghana are helping in the fight to prevent the spread of Ebola through an innovative comic strip project developed by Cardiff University and delivered by Africaid WhizzKids United (WKU), an international NGO based in South Africa.
Thirty young people in Ghana – a country in West Africa so far not affected by the Ebola virus outbreak – have designed comic strips to help spread key messages to the community. The project follows in the footsteps of a similar HIV-focused campaign in KwaZulu-Natal, South Africa.
Dr Lisa El Refaie, an expert in visual storytelling from Cardiff University's School of English, Communication and Philosophy, designed the comic strip drawing workshops for both projects in South Africa and Ghana. She explains the latest project: "Visual language is a formidable tool to convey messages quickly. Comics are enjoyed and shared by many young people in Africa, and they are easily produced and distributed. Our experience of the HIV-themed project in South Africa has demonstrated that.
"For this project we've taken the lead from young people in Ghana. In August WKU worked with the young people, aged 16-21, in drawing workshops in the Northern Region of Ghana asking for their main concerns in everyday life. Ebola emerged as a clear worry, alongside other diseases and issues such as domestic violence. Because Ebola poses such an overwhelming threat to people living in the region, we decided to focus on Ebola."
Marcus McGilvray, HIV and Tropical Disease Nurse and CEO and Founder of WKU, who grew up in South Wales explains what the project aims to achieve: "In a youth friendly way and designed by the young people themselves, the comic strips will help to explain what Ebola is; how it's transmitted, how to take precautions, and why the need for careful treatment and isolation of patients. We want to help stop the spread of Ebola by giving people the correct facts and information about the virus – before fear and ignorance can take hold."
Haruna Mohammed, WKU Director in Ghana, praises the project: "The kids loved learning about Ebola and other health issues through the Comic Strip programme. Thank you Cardiff University."
Award-winning comic strip artist Stephen Marchant has produced a colourful booklet using the original drawings – available in English and currently being translated into French. The booklets are being distributed via streetfootballworld and FIFA Football For Hope members living in West Africa.
The project is made possible by funding from Cardiff University's School of English, Communication and Philosophy and fruit producers Blue Skies in Accra, Ghana, who are helping to fund the printing and distribution of the booklet.
The booklet can be viewed and downloaded here: www.cf.ac.uk/encap/whizzkidsunited/
Dropbox link to images of the young people at the comic strip drawing workshops: https://www.dropbox.com/sh/p7nub79mya5u6qo/AADCpT3O-MA7I5ge2nUWJmiEa?dl=0.
Credit: Marcus McGilvray, WKU
---
#Love or #Hate the Welsh accent? Cardiff University research reveals changing reactions on Twitter
#Love it or #Hate it? Attitudes to the Welsh accent appear to be changing according to Cardiff University research, with more people thinking it's attractive than ever before.
Sociolinguist Dr Mercedes Durham collected nearly 90,000 tweets from September 2012 to May 2013 containing the words "Welsh" and "accent" and analysed a proportion of these in detail to establish what people were saying about the Welsh accent.
Dr Durham, Senior Lecturer at the School of English, Communication and Philosophy, said: "The aim of the research was to discover what current attitudes towards Welsh English accents expressed in informal communications on social media are. Much of what we've found can be grouped into common themes – tweets showing love for the accent, tweets showing hate, tweets from people putting on the accent in some way and tweets talking about UK accents in general."
The conclusions of the study are good news for those with Welsh accents.
"What's really interesting is that there are far more tweets from people who love the accent than any other type. People on Twitter are much more likely to think that the Welsh accent is sexy rather than ugly. This contrasts with earlier research which found that Welsh accents were often judged negatively.
"These findings are important because people's linguistic attitudes can affect the way they treat others with certain accents. Attitudes also affect whether people with some accents might try to hide them in some situations. If Welsh accents are viewed positively, they are less likely to become more similar to English accents" Dr Durham added.
Some representative tweets:
'If the Welsh accent was a person we would be dating'
'Dad said if I ever pick up a Welsh accent I'll be banished from the family'
'*welsh accent* "your voice is well lush"'
'I don't get how people can say they like the British accent: English, Northern Irish, Welsh and Scottish accents are all so different'
The Swiss-American academic, who has previously undertaken research on dialects and attitudes in Scotland, hopes to continue her research with a larger study examining the dialects of Cardiff and the Valleys and how they relate to one another.
---
Back to Tudor Wales in living history series Y Llys
University student heads to Tudor Court in historic life-swap
A Cardiff University student, who dreams of being a TV presenter one day, is stepping back in time to appear as a kitchen maid in the S4C living history series Y Llys.
Loti Flowers, 20, originally from Crynant near Neath, will head to Tretower, Brecon Beacons with 16 others, with the aim of living as they did in 1525 for nearly three weeks. The programme starts on S4C on Saturday 1 November.
Loti is in her third year studying Welsh and English Literature at Cardiff University. She's a little bit worried about missing her studies, but thinks the experience of seeing how they lived during Henry VIII's rule will be worth it.
"I'm so excited! It will be a new experience for me, and far removed from my everyday life. I love hearing about Tudor history, and I would love to step back in time to that period of history!" says Loti.
Student Loti, who will play the role of a kitchen maid in Y Llys, lives in Cathays with 6 housemates in a flat term-time. Standard student fayre will certainly not be on Y Llys menu.
Back in 1525 there would have been no electricity, central heating, clean water and certainly no social media.
Clothes will be very different too, with Loti donning period costume including a corset and bonnet.
"When I tried on the clothes in the training day, everything came alive. It was quite uncomfortable and hard to put the clothes on, and the bonnet looked a bit odd. It's really different, I look like I'm celebrating St David's day!"
Catch Y Llys from Saturday 1 November [English subtitles available]. Y Llys is a Boom Cymru production for S4C and is sponsored by Powys County Council Tourism Service
#yllys
---
Marriage - To change your name or not?
Cardiff University academic poses question for BBC Radio 3 Free Thinking Festival
It's a question faced when you get married. Do I change my name or not? And it's not just one women should be asking, argues a Cardiff University academic.
One of ten New Generation Thinkers selected by the Arts and Humanities Research Council (AHRC) and BBC Radio 3 to "turn ground-breaking academic ideas into radio and television programmes," award-winning author Dr Sophie Coulombeau will give a talk sure to stimulate debate at an event to be broadcast on BBC Radio 3.
As part of the BBC Radio 3 Free Thinking Festival, the English literature academic from Cardiff University's School of English, Communication and Philosophy, who researches the relationship between personal naming and identity, is to pose the question 'Is Marriage An Identity Crisis?' at Sage Gateshead on Saturday 1 November.
Free Thinking is BBC Radio 3's annual platform for provocative debate, new ideas, live music and performance and this year it runs from 31 October to 2 November. The New Generation Thinkers were announced earlier this year after a nationwide search to find scholars who could turn their work into radio broadcasts.
Dr Coulombeau is a specialist in British literature of the late eighteenth and nineteenth centuries, and also an author whose debut novel, Rites, won the 2011 Arts Council England Next Great Novelist Award. Her talk will expose the unsavoury origins of the English custom whereby women take their husband's surnames on marriage – and examine women throughout history who bucked the trend.
"I hope to pose some interesting questions in the talk. I'm certainly not judging women – or men – about their choices, but I hope this tour through the little-known history of the custom will give food for thought."
The ten selected New Generation Thinkers have already had experience of their first broadcast in a five-minute radio broadcast in June on BBC Radio 3. In the final part of their year under the scheme, they get to make a short documentary film about their research, to be shown by BBC TV Arts.
Among the ten are also Dr Alun Withey, who studied for his MA in History at Cardiff University, and now teaches at the University of Exeter. Dr Withey's talk is titled "Beards, Whiskers, and the History of Pogonotomy."
Related links
School of English, Communication and Philosophy
Dr Sophie Coulombeau
---
Celebrating 60 years of Tolkien classic
Cardiff professor to deliver keynote lecture at international conference
The author of a major book directly linking J.R.R. Tolkien's work to his love of Wales and the Welsh language is to join events marking the 60th anniversary of the publication of Tolkien's The Lord of the Rings trilogythis autumn.
Author of Tolkien and Wales: Language, Literature and Identity, Professor Carl Phelpstead of Cardiff University's School of English, Communication and Philosophy, will give his new talk 'Geoffrey of Monmouth and J. R. R. Tolkien: Myth-making and National Identity in the Twelfth and Twentieth Centuries' initially in the UK before giving a distinguished keynote lecture at the international 'Worlds Made of Heroes' conference in Portugal on the 60th anniversary of the publication of The Fellowship of the Ring, the first volume in the trilogy.
An expert in medieval literature, Professor Phelpstead, said: "In my book Tolkien and Wales, I drew attention to some striking parallels between J.R.R. Tolkien and the twelfth-century writer, Geoffrey of Monmouth, whose account of the early history of Britain introduced the legend of King Arthur and the story of King Lear to the world.
"This new talk explores in more detail how these two writers used myth-making in similar ways to express their different national identities. Whereas Tolkien described himself as English rather than British and wanted to give the English a mythology of their own, Geoffrey of Monmouth wrote a legendary history that emphasised the unity of the whole island of Britain in order to justify Norman rule in England and Wales."
The talk will be delivered first in the city where Tolkien grew up at this year's Centre for the Study of the Middle Ages Annual Public Lecture at the University of Birmingham (Tuesday 28th October, 5pm).
The 'Worlds Made of Heroes' conference runs 6-7 November, and is organised by the Faculdade de Letras of the Universidade do Porto and the Centre for English, Translation and Anglo-Portuguese Studies (CETAPS). It takes place a month before the last film in the Peter Jackson trilogy based on The Hobbit opens for Christmas holiday audiences world-wide.
Related links
School of English, Communication and Philosophy
Professor Carl Phelpstead
Worlds Made of Heroes conference
---
Thomas v Thomas: Battle of the Bards
Who would you consider to be Wales' poetic great? As the world celebrates Dylan Thomas' birth centenary, why is it that Wales' other famous poet, R.S. Thomas has been often forgotten?
Scholars and twin brothers Damian Walford Davies and Jason Walford Davies will go mano e mano to debate these questions, one making the case for Dylan Thomas and the other for R.S. Thomas, in this battle of two twentieth-century literary giants on S4C's arts programme Pethe this week (Sunday 26 October 9pm).
In the blue corner, monstrous, mitching Dylan, whose gift of the gab took English in radical new directions. In the red corner, ironic R.S, whose more thin-lipped lines took him into deep space in search of God.
Fighting for Dylan Thomas, Professor Damian Walford Davies, Head of Cardiff University's School of English, Communication and Philosophy, says: "In this bout of the bards, I'm the guardian of Dylan's gum shield, but at the end of the fight, there may be more than one winner."
Twin brother Dr Jason Walford Davies, Senior Lecturer and Co-Director of the R.S. Thomas Research Centre at Bangor University, quips: "I'm in R.S. Thomas's corner as an admirer of his poetic stamina, but also of his ability to land the knockout poem."
Dylan Thomas v RS Thomas: Brwydr Y Beirdd airs on Sunday 26 October at 9pm on S4C. More information is available at www.s4c.co.uk/pethe/2014/10/thomas-v-thomas/
---
Learning to Teach
The 'Learning to Teach' programme in ENCAP this year sees its 5th cohort of postgraduate tutors (pictured above) complete its HEA-recognised course. The course has been the inspiration behind much of the year one seminar teaching in English Literature and has given postgraduate tutors a professional training that demonstrates their commitment to enhancing learning and teaching in the School. Successful students automatically become Associate Fellow of the HEA.
The programme director and originator is Dr Heather Worthington, who will be retiring in January. Those who have worked with her on the programme know how much she has given to it and how much tutors have gained from it. Well done all!


Back left to right: Samuel Sequeira, Marija Grech, Kat Deerfield, Catherine Han, Amjad Saleem
Front left to right: Emma Schofield, Michael Goodman, Dr Heather Worthington, Robert Walton, Elinor Shepley
---
Jekyll and Hyde thrills new generation
Classic horror story reimagined as immersive gaming experience
Visitors to the Cheltenham Literature Festival in October will be among the first to experience a cult horror story in a completely new way thanks to a creative project that builds on the latest bio-sensing technology.
Dr Anthony Mandal, Reader in Print and Digital Cultures at the School of English, Communication and Philosophy, is an expert on Robert Louis Stevenson's gothic novel Strange Case of Dr Jekyll and Mr Hyde. Since 2013 he has been the academic lead on the ground-breaking Jekyll 2.0 project, which he developed in collaboration with Bristol games company Slingshot. The company are now releasing the project commercially in a horror-maze game called Hyde.
The project uses players' bodies as game controllers, transforming the novel into a maze of rooms, each representing a level of the game inspired by key points in the original story. The technology of Hyde is driven by participants' bio-data (for example heart-rate, depth of breathing and posture) to shape the experience.
At the Festival,the team will discuss the artistic and technical background of the project, the game's new film trailer will be premiered and one audience member will be wired up to measure their live reaction to the spine-chilling story. Using a bio-harness, the participant will be able to control a lamp with their breath.

Dr Mandal said: "Jekyll 2.0 took a classic book and explored how to embody it as an interactive experience, transforming narrative into gameplay and offering readers the chance to shape their own unique stories through their bodies. The starting point of the project was my on-going work on an entirely new edition of the Collected Works of Robert Louis Stevenson – the first of its kind in over a hundred years. The challenge for me was how to use the research we're collecting for this scholarly edition to create innovative, exciting and publicly accessible projects like the one Slingshot are now developing with Hyde.
"When the novel was first published in 1886, it shocked its Victorian readers, leading them to ask questions about the relationship between the human and the technological, and the role of science in society. Provoking controversy, it also suggested that we each harbour a dark "double" who bears our deepest and most secret desires. What happens, the novel asks, when that double is set free to roam the world unhindered?" Dr Mandal added.
Simon Evans, Director of Slingshot, said: "Using the latest technology, a few key innovations and a wealth of historic resources, we are able to transform the novel into a terrifying but fun game. Players will experience the cult novel in a new way, transcending characters, themes and narrative to reveal, and release, their inner Hyde."
Jekyll 2.0: Embodying the Gothic Text was commissioned by REACT (Research and Enterprise in Arts and Creative Technology) – one of four UK Knowledge Exchange Hubs funded by the Arts and Humanities Research Council (AHRC) for the Creative Economy - and is a collaboration between the University of the West of England, Watershed and the Universities of Bath, Bristol, Cardiff and Exeter.

The talk is one of six events hosted by the AHRC at The Times and The Sunday Times Cheltenham Literature Festival which runs from 3 to 12 October 2014.
The Jekyll & Hyde event takes place on 4 October at 2pm. For more information please visit: www.cheltenhamfestivals.com/literature/whats-on/2014/jekyll-and-hyde/.
Related links
School of English, Communication and Philosophy
Arts and Humanities Research Council
Cheltenham Literature Festival
Slingshot
Research and Enterprise in Arts and Creative Technology (REACT)
The New Edinburgh Edition of the Works of Robert Louis Stevenson
---
World War One Centenary event:
Irish Ambassador addresses conference on Ireland, Wales, and the First World War
The Ambassador of Ireland to Britain is to address a major conference in the Welsh capital.
His Excellency Daniel Mulhall is guest speaker on the opening day of Ireland, Wales, and the First World War: History, Myth, and Cultural Memory [10 – 12 September], an interdisciplinary conference hosted by the Wales-Ireland Research Network at Cardiff University.
He will speak on Secret Scripture: Two Irish war poets, Thomas Kettle and Francis Ledwidge. Animated debate is expected throughout the three-day event, supported by the Learned Society of Wales, British Association for Irish Studies and Literature Wales.
Uniquely as part of the centenary of the start of the First World War, the conference brings speakers from Ireland and Wales together for the first time to examine the war from distinctively Welsh and Irish perspectives, focusing attention on the ways in which cultural memories, memorials, and mythologies are constructed in contested national contexts.
Co-organiser Professor Katie Gramich of the School of English, Communication and Philosophy explains more: 'The contrasts as well as the similarities between the experiences of the war in Wales and Ireland are revealing. Academics from England, Ireland, Wales and the USA will discuss a wide range of topics: from the differing meanings and memories of the events of 1916 in the Republic of Ireland, Northern Ireland, and Wales to the literary and artistic responses to the war: for example, the poetry of Robert Graves, W. B. Yeats, Katharine Tynan, David Jones, Hedd Wyn, and Francis Ledwidge, the latter two, Welsh and Irish respectively, killed on the same day in the battle of Passchendaele'.
Key speakers include Dr Mary-Ann Constantine of the Centre for Advanced Welsh and Celtic Studies who gives the plenary lecture Rocky Acres: Robert Graves, Harlech and the Great War and Dr Paul O'Leary of Aberystwyth University who presents on The Flower of the Dark: Joseph Keating Writes the Great War.
President of the National Library of Wales Professor Sir Deian Hopkin rounds off the conference with History and Myth: Remembering the First World War in Wales [Friday 12 September, 5.30pm].
The conference will cover: fiction, diaries, letters, poetry, paintings, and memoirs by figures as various as Elizabeth Bowen, Joseph Keating, Kate Roberts, T. H. Parry-Williams, Elizabeth Butler, and Arthur Machen; the nature of the war memorials, ceremonies, and popular views of the war in the two nations and in Northern Ireland; gendered aspects of the discourse and imagery of war; Welsh attitudes to the Easter Rebellion; conscientious objections to the war; the influence of religion on attitudes towards the war in the two nations; modes of artistic representation of the war; contrasts and similarities in popular responses to the war in Irish and Welsh newspapers and the creative uses of inherited memories.
For more information, see
http://www.cardiff.ac.uk/encap/newsandevents/events/conferences/irelandwales/index.html
---
Multilingualism in Cathays, Cardiff
Cardiff University is conducting research to develop new understandings of multilingual communication in business, commercial, trade, professional or other work setting in Cardiff. The research has a particular focus on Arabic.
We would like to invite you to participate in the research by allowing us to observe you or a colleague in your workplace.
The research period starts on Monday 1st September 2014 and ends on Friday 19th December 2014.
We would like you to be involved in the research if:
You are an Arabic speaker who sometimes uses Arabic either at work or at home
Your workplace is based in Cardiff, ideally within the Cathays area
You work in a business setting, whether big business, small business, or in self-employment
You will be paid for your involvement and will be given research training.
Please contact us if you would like to discuss getting involved.
Dr Frances Rock RockF@cardiff.ac.uk
Miss Amal Hallak hallaka@cardiff.ac.uk
---
School of English, Communication and Philosophy Graduation Ceremony 2014
Well there goes another fantastic year of a bumper crop of graduates from the School of English, Communication and Philosophy, following our graduation ceremony held on Wednesday, 16 July at St David's Hall. We do hope everyone had a fantastic, memorable day following all their hard work over the past few years.
Here are some fabulous pictures from the day
---
Advanced Research Residency in Language and Law
Date: 2015
The Cardiff Language and Law (CaLL) group are inviting applications for a limited number of places on this Research Residency, which will run from Oct 1st 2014 to Jan 31st 2015.
The Advanced Research Residency (ARR) scheme brings together researchers with related interests for a series of research workshops in the context of an opportunity for completing their own independent research project.
For further information please click here
---
New Publication
Professor Ann Heilmann's essay on 'Neo-Victorian Darwin: Representations of the Nineteenth-Century Scientist, Naturalist and Explorer in 21st-Century Women's Writing', was recently published in Reflecting on Darwin, ed. Eckart Voigts, Barbara Schaff and Monika Pietzrak-Franger (Farnham: Ashgate, 2014), 91-111.
---
New Publication
Dr Josh Robinson has recently had the following work published:
1. 'Marxism and the Critique of Value', ed. by Neil Larsen, Matthias Nilges, Josh Robinson, and Nicholas Brown published as a double issue of the open-access journal Mediations (27:1-2) and as an open-access book by MCM from whom a paperback edition can be purchased.
2. 'Poetics' essay for the Year's Work in Critical and Cultural Theory 2014 (covering work published in 2012) by OUP. The full text (with link to a pdf) is available at http://ywcct.oxfordjournals.org/cgi/content/full/mbu007

---
Fellow of the Learned Society of Wales
Congratulations to Professor Alessandra Tanesini, Professor Katie Gramich, Professor Ann Heilmann, Professor Ruth Chadwick (Emerita) and Professor Alison Wray, who have all been elected as Fellows of the Learned Society of Wales. The Cardiff School of English, Communication and Philosophy represents one third of the total number of Cardiff University staff elected as Fellows this year!
---
Thrive Cardiff Insider Blogs
We have our very own 2nd year English Literature student Jessica Blaszczyk participating in this year's Thrive insider blog campaign.
View the blog here: http://insiderblogs.cardiff.ac.uk/author/jess/
---
Creative Wales Ambassadors Award
Richard Gwyn has been awarded one of 3 Creative Wales Ambassadors Awards of £25,000 by the Arts Council of Wales. His project will be focused on researching and writing an account of travel as a work in progress, challenging the notion that contemporary travel awakens in the traveller a sense of 'travelling without seeing'.
Further details on these awards are available here: http://www.artswales.org/64621
---
AHRC-funded training network on scholarly editing (WISE)
This initiative between the School of Advanced Study, the Durham Institute for Historical Research and Centre for Editorial and Intertextual Research and led by Dr Wim Van-Mierlo (SAS), in partnership with Jane Winters (IHR), Jason Harding (Durham) and Dr Anthony Mandal (Cardiff) has just secured £32K funding from the AHRC to support 'WISE: What Is Scholarly Editing?'.

'WISE' will provide essential training on the theory and practice of scholarly editing to around 75 PGRs/ECRs, as well as the creation of an online module on Learning Central. The training will comprise of three (repeated) two-day workshops which will be delivered in Cardiff, Durham and London, as well as a 'hackday' in London for twelve delegates, who will receive full bursaries to cover attendance. The workshops will take place between September 2014 and March 2015, with the 'hackday' occurring in May 2015.

Further details are available here: http://cardiffbookhistory.wordpress.com/2014/02/09/wise/

---
Translation and Translanguaging: Investigating Linguistic and Cultural Transformations in Superdiverse Wards in Four UK Cities
This 4-year AHRC funded research project is a collaboration between academic researchers, non-academic partners, and community stakeholders. It is also a partnership between four UK universities and the private, public, and third sectors. The interdisciplinary research programme will develop new understandings of multilingual interaction in cities in the UK, and communicate these to policy-makers and communities locally, nationally, and internationally. The award is for £1,973,527.
FOR FURTHER INFORMATION PLEASE CLICK HERE
---
New Publication
Alfred Hitchcock (Critical Evaluations of Leading Film-makers)
Dr Neil Badmington's four-volume Alfred Hitchcock book has been published by Routledge.
http://www.amazon.co.uk/Hitchcock-Critical-Evaluations-Leading-Film-makers/dp/0415645255
---
Evidence Information Service
Dr Gerard O'Grady and colleagues from Cardiff, Exeter and UCL have established the Evidence Information Service (EIS) featured in the Guardian on 18 March 2014. This service aims to create a mechanism for linking policy makers with academic experts.
As a first step they are currently undertaking a scoping exercise of elected politicians views with the intention of launching a trial version of the EIS by the end of 2014 at the latest. They are also currently taking advice from other interested stakeholders.
Fuller details are available at:
http://www.theguardian.com/science/2014/mar/18/research-scientific-evidence-information-service-politicians-eis
http://www.theguardian.com/science/blog/2014/mar/18/evidence-information-service-uk-politicians
---
Interview with Dr Neil Badmington
Neil has been interviewed by 'We Are Cardiff' about his memories and 'personal geography' of the city. You can read the full interview here: http://tinyurl.com/pcwvm3v/
---
Lost Visions
Thousands of neglected images dating back to the eighteenth century will soon be available for the public to search online and find out more about how they have shaped our culture. 'Lost Visions: retrieving the visual element of printed books from the nineteenth century' led by Professor Julia Thomas, School of English, Communication & Philosophy is one of 21 new research projects, funded by the Arts and Humanities Research Council, to address the challenges of working with big data and making the information more accessible and easier to interpret by a lay audience.
For more information on this research project please click here
BBC News - Cardiff University brings rare illustrations to new audience
---
Actor Gwilym's got murder in mind at Midsomer
Cardiff University graduate Gwilym Lee, who studied English, has joined the cast of ITV's Midsomer Murders as sidekick to lead detective, DCI John Barnaby. (Wales Online, 14 December: link at:
http://www.walesonline.co.uk/whats-on/whats-on-news/actor-gwilyms-murder-mind-midsomer-6399673

---
Lazarus is Dead By Richard Beard
Like most men in their early thirties, Lazarus has plans that don't involve dying. He is busy organising his sisters, his business and his women. Life is mostly good, until far away in Galilee, without warning, his childhood best friend turns water into wine. Immediately, Lazarus falls ill. And with each subsequent miracle his health deteriorates: a nasty cough blooms into an alarming panorama of afflictions. His sisters think Jesus can help, but given the history of their friendship Lazarus disagrees. What he is sure of is that he'll try everything in his power to make himself well. Except for calling on Jesus.
Lazarus dies. Jesus weeps. This part we all know. But as Lazarus is about to find out, returning from the dead isn't easy. You think you want a second chance at life, but what do you do when you get it? Lazarus has his own story, he is his own man, and he is determined to avoid the mistakes he made the first time round.
A thrillingly inventive, genre-bending novel, Lazarus is Dead is the definitive account of the life, death and life of Lazarus, as never told before.
Professor Damian Walford Davies will join an interdisciplinary panel of experts who will be giving their responses to the book, as well as taking part in an open discussion with the audience. Join them and get involved as we discuss the fascinating issues raised by this book.
Date: Wednesday 13th November
Time: 7pm – 9pm
Venue: TBC

To book a place at the event, e-mail publicbookings@cf.ac.uk
---
One Day in the Life of Ivan Denisovich By Aleksandr Solzhenitsyn

Bringing into harsh focus the daily struggle for existence in a Soviet gulag, Aleksandr Solzhenitsyn's One Day in the Life of Ivan Denisovich is a twentieth century classic, and a must-read.
Date: Monday 9th December
Time: 7pm – 9pm
Venue: TBC

To book a place at the event, e-mail publicbookings@cf.ac.uk
---
Critical Perspectives on Theory, Culture and Politics
Critical Perspectives on Theory, Culture and Politics is a new interdisciplinary series developed in partnership with Rowman and Littlefield International and based in the Centre for Critical and Cultural Theory at Cardiff University.
---
British Federation of Women Graduates for academic excellence
Emma West, a PhD student in Critical and Cultural Theory, has recently been awarded a prize from the British Federation of Women Graduates for academic excellence. She received the Elen Wynne Vanstone Scholarship of £4000, to be awarded this autumn. For more information see http://bfwg.org.uk/bfwg6/index.php/scholarships/95-scholarships/284-bfwg-scholarship-winners-2013
---