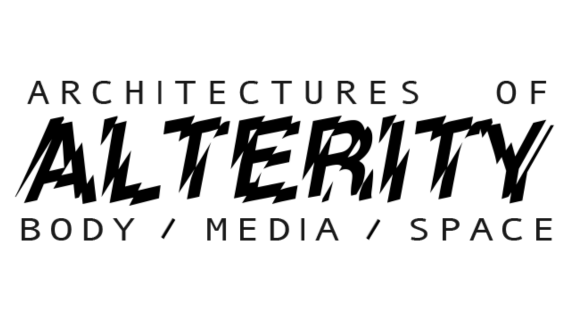 The Architectures of Alterity: Body, Media and Space symposium will take place on 7 and 8 September 2023, at the Welsh School of Architecture, at Cardiff University.
This symposium aims to summon, establish and expand an active research community across GW4 institutions and beyond, plant seeds for critical connections with socially and culturally estranged communities and reflect on ways that architecture can foster their creative power and resilience. As such, it:
invites researchers that explore alterity from diverse disciplinary perspectives, to share theoretical and methodological frameworks and discuss seminal case studies
produces the yeast for creating an online and free-to-access repository that shares relevant content and supports academics', designers', and educators' engagement with projects of alterity in the built environment
generates opportunities for a dedicated academic journal issue on these themes
supports discussions on future projects and ways to fund and sustain future action
Confirmed keynote speakers
Contributions that discuss how architectures of alterity can challenge cultural orders and support inclusive and transgressive passages, can help us theorise on the promising futures of the two notions (architecture & alterity), reveal their intimate presents, and explore their diverse pasts.
The symposium invites academic peers to discuss alterity as an embodied and embedded condition while considering and analysing architectural/spatial/regional paradigms.
From historiographical, iconographical, and formalist studies on the mutability of established rules, to social and digital media analyses of gendered, racialised, infected, war-affected, migrating corporealities, we wish to bring a breadth of diverse scholars together and re-initiate discussions on architectures of alterity and their perceptions within visual cultures.
It is our desire and priority to bring people physically together and better support workshop participation and broader discussions. The committee may examine exceptional requests for online participation/presentations if these are essential for supporting a diverse and inclusive gathering in a case-by-case scenario. Priority will be given to delegates that can take part in both days and follow-up workshops and events.
Key dates
| Date | Event |
| --- | --- |
| 5 May 2023 | Call for 15-minute paper presentations |
| 7 July 2023 | Deadline for abstract submissions |
| 14 July 2023 | Notification of acceptance / Registration opens |
| 14 August 2023 | Programme announcement |
| 1 September 2023 | Deadline for registration |
| 7-8 September 2023 | Conference sessions and group workshops |
To take part in the Symposium activities, please submit your abstract for a 15-minute presentation by 7 July 2023, 12.00