Postgraduate taught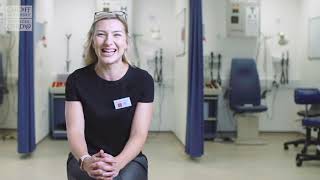 We offer flexible postgraduate optometry programmes and modules which are designed for the modern eye-care professional.
Our programmes have been developed specifically with eye care professionals in mind, providing an opportunity to achieve higher qualifications that are meaningful in everyday ophthalmic practice. We offer an outstanding teaching and learning experience with all our teaching informed by research.
Admissions for September 2021 are now closed. Applications can still be submitted for the part time programme and students will be able to select their first modules in March 2022. The next intake for the full time MSc is September 2022.
Modules and programmes
Programmes
Our programmes provide pathways for eye care professionals studying single modules for career professional development (CPD), and for those pursuing a University award of Postgraduate Certificate or MSc.
Modules
Part-time students can study one module at a time or sign up for a programme. Professionals can choose subjects and a level of complexity to suit their practice.
View all our available modules.
Learning with us makes use of the University's virtual learning environment, and is accompanied by strong personal support and contact with tutors. Many of the modules are accompanied by practical training workshops, normally provided over a 1-2 day period in Cardiff or other suitable locations.
Accreditation
Many of our modules are also accredited by the General Optical Council (GOC) or the College of Optometrists towards Higher Professional Qualifications, and most are accredited for GOC Continuing Education and Training (CET) points
We provide short courses as well as postgraduate courses through our Wales Optometry Postgraduate Education Centre.