News
In 2015 the Welsh Settlement in Patagonia celebrated a major milestone in its history, namely the 150th anniversary of its establishment in 1865. To mark this, an international conference on the history and the contemporary situation of the Settlement was held at Cardiff University on 6–7 July 2015.
Papers were delivered on a wide range of topics, including linguistic, literary, educational, geographical and sociological aspects.
One notable feature of the conference was that about half of the speakers were born and raised in Argentina. This was the first time for so many experts from Wales and Argentina to come together to discuss the Settlement, and it provided an unrivaled opportunity to view the Settlement, past, present and future, through the eyes of people from both sides of the Atlantic.
The papers delivered at the conference – 14 in all – are now available on Cardiff University's YouTube channel.
Some were delivered in Welsh, some in English and one in Spanish. Speakers, in alphabetical order, included:
Eirionedd Baskerville: Richard Jones Berwyn: gŵr amryddawn, bonheddig a chymwynasgar
Walter Ariel Brooks: Y Drafod: prif bapur newydd Cymraeg y Wladfa, 1891–2015
David Leslie Davies: 'Holl daith yr anialwch i gyd': profiad y Gwladfãwyr cynharaf
E. Wyn James: Eluned Morgan a Diwygiad 1905
Bill Jones: Cymru, Patagonia ac ymfudo
Vilma Nanci Jones: Galés patagónico: estampas de una biografía casi sesquicentenaria
Nadine Laporte: Gamechangers: the women who made Y Wladfa possible
Esyllt Nest Roberts de Lewis: Cyfrolau'n siarad: dirgelion llyfrgell Coleg Camwy, Y Gaiman
Llŷr Gwyn Lewis: Darllen y map: ysgrifennu creadigol yn y Wladfa
Geraldine Lublin: 'Wi, wi, am Ŵyl y Glaniad': y gymuned Gymreig yn Chubut a dathliad yr 28ain o Orffennaf
Elvey MacDonald: 'Ffarwél i ddociau Lerpwl'
David Williams: Non-Welsh immigration into the Welsh Settlement in Patagonia during the first nine years of its history (1865–74)
Fernando Williams: An agricultural oasis in Patagonia: cultural and political implications of the irrigation network built by the Welsh in the Chubut Valley
Guillermo Williams: Representations of the Welsh Settlement and its cultural heritage in Chubut's educational and historical literature
The papers will be of special interest to those studying matters relating to Wales and Argentina, but they will also be of wider interest. The establishment of the Welsh Settlement in Patagonia was a heroic undertaking which is of international as well as national significance, and the history and development of the Settlement pose many interesting and relevant questions regarding migration and identity in general.
The conference was organised by the Cardiff Centre for Welsh American Studies (which is part of the School of Welsh at Cardiff University), in partnership with the Wales-Argentina Society and the Culture of the 18th and 19th Centuries and the Ethnology and Folk Studies Sections of the University of Wales Alumni Association. The event was also generously supported by Santander Universities.
Cardiff University's School of Welsh, in partnership with Banco Santander, has awarded scholarships to five undergraduate students for a month of work experience in Chubut, Argentina.
The relationship with Banco Santander is an important one for the School and its international links. Through the bank's generosity, two scholarships, worth £3,000, have been awarded annually to undergraduate students to visit the Welsh Settlement in Patagonia (y Wladfa).
This year, due to the excellent standard of applications, the School has decided to increase the financial support available and reward five applicants.
The following students will share £15,000 to fund their trips.
Swyn Llŷr
Elen Davies
Esyllt Lewis
Osian Wyn Morgan
Eirian Jones
During their time in Patagonia, the students will support the work of Cynllun yr Iaith Gymraeg (Welsh Language Scheme) which is a partnership between Welsh Government, the British Council, Cardiff University, The Wales-Argentina Society and Menter Iaith Patagonia. They will also undertake work experience in schools and language classes for adults as well as taking part in local events.
Professor Sioned Davies, Head of the School of Welsh, said: "This is an excellent opportunity to visit the Welsh Settlement in Patagonia and to experience its unique atmosphere and heritage. I'm certain that the students will return with a new perspective on Welsh, its literature, its culture and its history."
Dr Jonathan Morris, the Scholarships co-ordinator within the School of Welsh, added: "It was a pleasure to be able to offer scholarships to five students this year. Their interest and enthusiasm was evident to the panel and I wish them every success as they plan their trip."
Academic colleagues from Cardiff University's School of Welsh and School of English, Communication and Philosophy are celebrating the launch of a new co-edited book.
Sociolinguistics in Wales, published by Palgrave, presents new and recent sociolinguistic research about Wales, and includes scholarly contributions from academics working in Welsh and English, amongst other languages.
Cardiff University colleagues, Dr Mercedes Durham and Dr Jon Morris, are the co-editors responsible for this new volume. Dr Durham is a Senior Lecturer in Sociolinguistics with the School of English, Communication and Philosophy and works primarily on language variation and change in different varieties of English. Dr Morris is a Coleg Cymraeg CenedlaetholLecturer in Linguistics and Applied Linguistics at the School of Welsh. His work focuses on Welsh-English bilingualism and the acquisition of Welsh as a second language.
The new book is divided into three sections, the first is an examination of the latest research on Welsh, the second focuses on English and the third section brings the two languages together alongside other languages spoken in Wales.
The volume contains contributions from colleagues at Cardiff University, Bangor University, Cardiff Metropolitan University and the University of South Wales. There are also contributors from the University of Cambridge, University of Sheffield, University of Finland, and University of Graz in Austria.
The book evaluates and applies new frameworks and methodologies used in sociolinguistics to the Welsh linguistic context, which Dr Durham and Dr Morris argue is unique in the UK. They posit that this distinct context offers an opportunity to consider and observe the interplay between language and society in new ways.
Dr Durham explains the motivation behind the new book: "The volume showcases current research on the languages of Wales and examines the sociolinguistic situation in the country today. Although there are of course already books which examine English or Welsh in Wales, many are over 20 years old and none focus on both in the way that ours does, so we hope our book will provide new insight."
Dr Jon Morris, added: "We hope that the book will be valuable to those interested in sociolinguistics generally and to those interested in the relationship between language and society in Wales in particular. Mercedes and I are grateful to all of the book's contributors and are excited to see it published."
Sociolinguistics is a particular specialism for both the School of English, Communication and Philosophy and the School of Welsh. It is a component of both undergraduate and postgraduate teaching, as well as a major interdisciplinary research theme.
Dr Mercedes Durham's research includes work on the acquisition of sociolinguistic competence, and Welsh and Scottish dialects of English.
Dr Jonathan Morris' research focuses on sociolinguistic aspects of bilingualism and second language acquisition in the Welsh context.
The new book will be officially launched at an event on Monday 3 April 2017.
PhD student, Kaisa Pankakoski from Cardiff University's School of Welsh, has secured grant funding from the Finnish Board of Education and the Philological Society of Great Britain for an extended research placement in Finland.
Kaisa will be based at the Department of Modern Languages at the University of Helsinki from April to August 2017 and will work with Professor Minna Palander-Collin, Director of the Helsinki Collegium for Advanced Studies and Professor of English Language.
During her time in Helsinki, Kaisa will cooperate with Finnish researchers to develop her PhD thesis, which is concerned with trilingualism, and conduct wide ranging consultations. This will include collaboration with a trilingualism researcher based at Turku University, as well as interviews with eight case study families (which form the basis of Kaisa's thesis) and extended family members.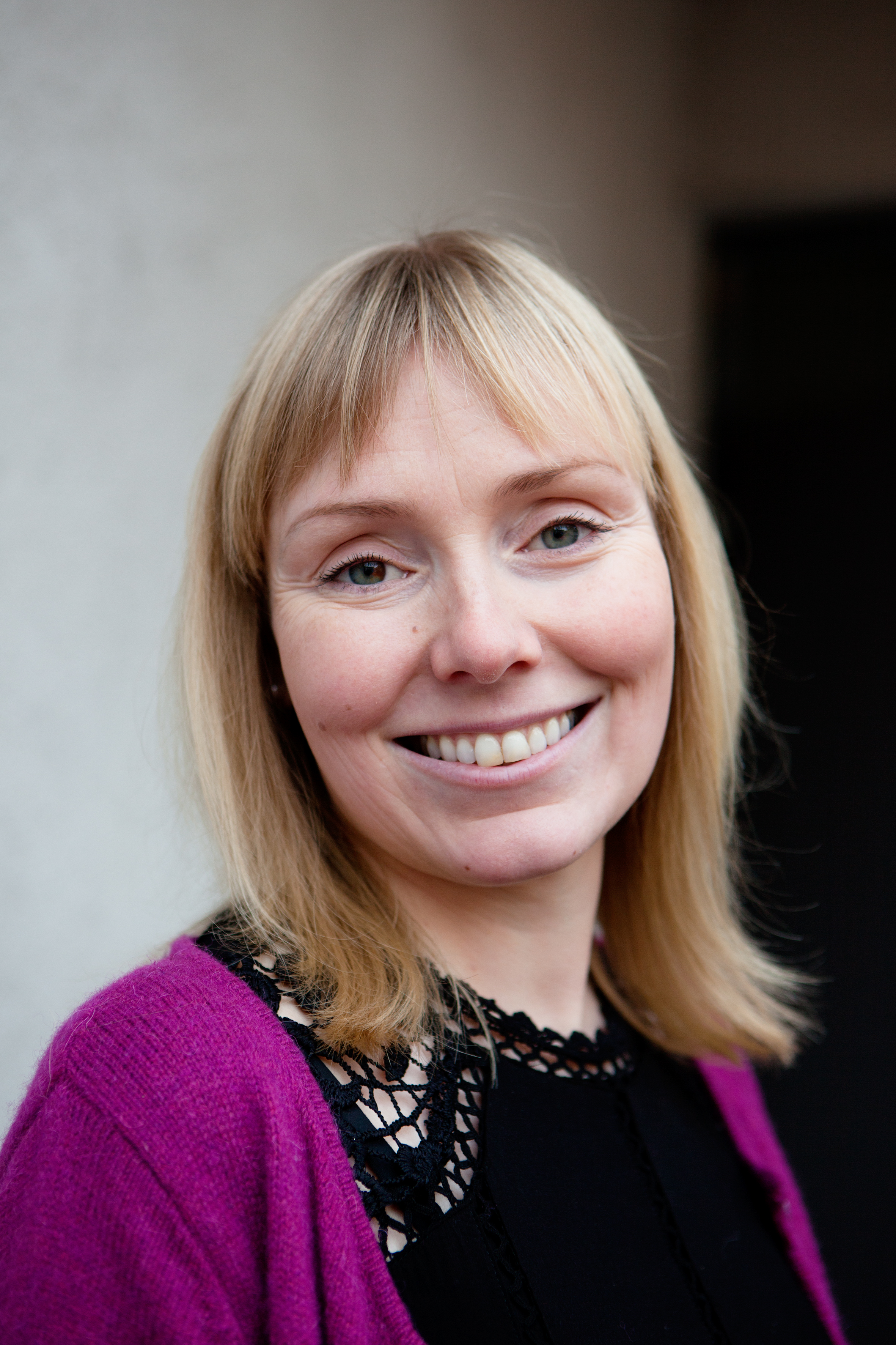 Kaisa explains that the primary aim of her thesis is to: "… examine to what extent aspects such as family language strategies or sociocultural and sociolinguistic factors influence trilingual children's language transmission. Previous research has not taken into account children's perspectives and I aim to explore the possible link of children's experiences and language transmission. In particular, I am investigating trilingual children in two bilingual societies; Wales and Finland, but the research findings are expected to be readily transferable, and therefore be internationally relevant and important. It will also provide a comparative analysis of two different bilingual communities' trilingual families and the challenges and opportunities in raising children trilingually. I'm grateful for the funding I have received which will enable me to gather valuable qualitative data and engage with contributors in person."
Family history and experience forms a major part of the motivation behind Kaisa's PhD thesis. Her two children, aged 3 and 7, speak English, Welsh and Finnish, and will accompany Kaisa to Finland. They will attend a Finnish-medium early years education institution, which Kaisa describes as a "student exchange experience" of its own.
Kaisa adds: "I left Finland in 1998 and in that time I have lived in 13 cities across five different countries. I still have family living in Finland and this trip will be hugely important from a professional and personal perspective. I'm pleased the kids will be able to accompany me, and although my partner won't be able to make the trip due to work commitments he will at least have the dog to keep him company!"
Dr Jon Morris, from the Language, Policy and Planning Research Unit at the School of Welsh, Cardiff University, recognises how important this trip will be for Kaisa's research. He said: "Kaisa's project will make an important contribution to work on how parents attempt to use minority languages in the home. Her project is unique, however, as it looks at how national minority languages like Welsh in Wales or Swedish in Finland are used by parents who already speak another language (as well as English or Finnish) and have perhaps moved from another country. We're thrilled that she will be able to collect data from families in Helsinki which will allow her to compare their experiences with those of families in Wales."
The grant from the Finnish Board of Education will cover expenses related to living and working in Helsinki for five months while the scholarship from the Philological Society of Great Britain will go towards travel, transport and consumables.
Cardiff University's School of Welsh held an event focused on bilingualism in the arts and creative industries on Friday 27 January 2017.
Dr Lisa Sheppard, a Coleg Cymraeg Cenedlaethol lecturer at the School, organised the event which was sponsored by the Coleg and Literature Wales' Writers on Tour Scheme.
The intention behind the event was to facilitate discussion on aspects of bilingualism in literature and the creative industries. Nearly 30 authors, playwrights, writers, academics, publishers and students came together for an afternoon of fun, thoughtful and penetrating debate. It was an opportunity to discuss the challenges and opportunities that bilingualism presents in the world of the creative industries and the arts.
An interesting workshop was held, which drew attention to the dearth of authors from a second language background writing in Welsh, and the lack of representation to English language life in Wales on television, amongst other topics.
Following this workshop, Tony Bianchi, Catrin Dafydd, Alun Saunders and Branwen Davies led a roundtable discussion about their experiences of writing bilingually before author Llwyd Owen and dramatist Ed Thomas hosted question and answer sessions on the bilingual nature of their work.
Dr Lisa Sheppard said of the event: "I'm very grateful to supporters of this research workshop, especially our sponsors and the authors that contributed. The quality of the discussion was very high and everyone was in agreement that there is scope to hold similar events in future to develop the debate further and attempt to solve some of the problems faced by those writing bilingually in Wales.
"We hope that the relationships developed on the day and the discussions held turn in to an active network to promote bilingual writing and foster relationships across language barriers un the creative world. We will be organising more events soon!"
For further information, please contact Dr Lisa Sheppard.
Recordings of the roundtable discussion and the question and answer sessions (along with Welsh and English transcripts) will be available on the Coleg Cymraeg Cenedlaethol's portal, Y Porth, by the end of March.
The School of Welsh is keen to share its research with those interested in Welsh and its place in contemporary Wales, from a literary, linguistics or social perspective. Search our events for information on our varied seminars and lectures.
The Welsh for All programme held an Intensive Course for learners from 16 to 20 January 2017.
Held in the John Percival building, this was a voluntary course which ran for five days and was delivered by Welsh for All tutors. A number of undergraduate and postgraduate students from a wide range of degree programmes, including Architecture, Computing, Sociology, Music and Communication, attended.
During the week, the students benefited from a range of workshops designed to lay a solid foundation for them to begin using the language socially and professionally. They also had the opportunity to visit the Senedd in Cardiff Bay and learn about the building and politics in Wales as well as how Welsh is used there.
Netta Chamachau, a postgraduate student in Sociology had a great week on the course and said that she had enjoyed the opportunity to meet students from other Schools and "having the opportunity to learn some of the patterns I see around me in Cardiff was fantastic. I greatly enjoyed the course, especially the various activities."
Polly Cunana is an international postgraduate student who took advantage of the opportunity to learn Welsh for the first time. She said: "In a short time I have come to love Cardiff and the intensive course was a wonderful opportunity for me to learn the language and become part of the Welsh culture of the city. The tutors were all full of enthusiasm and totally invested in ensuring we benefited from the experience of learning Welsh."
Welsh for All's Manager, Dr Angharad Naylor, said: "Welsh for All is going from strength to strength and our provision has developed significantly since we launched the programme in 2015.
"It was a pleasure to meet so many enthusiastic students on the intensive course and to see how eager they were to use their new language patterns while socialising together and with staff from the School of Welsh. We hope to hold more intensive courses in the future alongside our other courses which have proven so popular. We are now looking forward to our 9 week courses which start in February. Some of the students from the intensive course will also return to learn more Welsh at a higher level of proficiency."
The Welsh for All programme offers Cardiff University students the opportunity to lean Welsh free of charge. Since launching the programme in the summer of 2015, more than 325 students have received tuition at various levels. Watch the video to see the 2015/16 cohort talk about their experiences.
A New Year course was held by Cardiff University's Welsh for Adults (Cardiff) 7- 8 January 2017 in the Hadyn Ellis building.
This was an intensive revision course for all levels of Welsh for Adults provision – entry, foundation, intermediate and higher. 98 people attended for the two-day course which allowed them to practice their language skills and socialise through the medium of Welsh.
During the evenings, informal sessions were also held in the Flora pub, Cathays, allowing the learners to chat over a cup of tea or a pint and practice their Welsh further.
Jo Full, Informal Learning Tutor with Welsh for Adults (Cardiff), said: "The New Year course was an excellent opportunity for our learners to come together to practice their Welsh outside of their regular classes while getting to know, and sharing their experiences, with the other learners. It was great to see so many people coming together and enjoying speaking Welsh."
The New Year course received excellent feedback from the learners for the quality of the teaching as well as the standard of the building and the general atmosphere.
Following the success of the New Year course a Saturday course will be held on Saturday 4 February in the Hadyn Ellis building. Registration is available through www.learnwelsh.co.uk.
The School of Welsh is responsible for providing Welsh for Adults courses in the Cardiff area on behalf of the National Centre for Learning Welsh. It has extensive experience of providing opportunities to learn Welsh and learn about Welsh culture. Welsh for Adults complements the current provision which includes Welsh for All (a free programme for Cardiff University students) and the Welsh Language Sabbatical Scheme (for teachers and teaching assistants).
Cardiff University's School of Welsh, with funding provided by Banco Santander, is offering two scholarships worth £3,000 each for two undergraduate students to travel to Patagonia for a month of work experience during the summer of 2017.
This is the fourth year that the School has offered this opportunity.
The scholarships are open to all undergraduate students who will continue as undergraduate students during the 2017-2018 academic year. The closing date for applications is 10 February 2017.
The successful students will support the work of 'Cynllun yr Iaith Gymraeg' in Chubut, Patagonia. This scheme is a partnership between Welsh Government, the British Council, Cardiff University, The Wales-Argentina Society and Menter Iaith Patagonia. Mr Rhisiart Arwel, who works for Welsh for Adults, part of the School of Welsh, Cardiff University, is the scheme leader. The work experience is varied and includes activities such as support work in nurseries and primary schools as well as classes teaching Welsh to adults.
To apply for a scholarship, complete the application form (in Welsh only) and return it by email to the School office by 10 February 2017.
An information session will be held with Dr Jon Morris in Room 1.69 on Monday 30 January at 1.00pm.
Last year's scholarships were awarded to Elin Arfon and Manon Thomas who travelled to the Welsh Settlement in Patagonia (Y Wladfa) last summer. Read about their experiences.
Cardiff University students have been recruited as ambassadors by the Coleg Cymraeg Cenedlaethol with the aim of encouraging more prospective students to study part of their degree courses through Welsh.
The ambassadors, located at seven universities across Wales including Cardiff University, will start this month and be responsible for completing various tasks throughout the year.
Among the new crop of Ambassadors is Lleu Bleddyn, a first year BA Welsh and Journalism student from Llanbrynmair and a former pupil of Ysgol Bro Hyddgen.
The main role of the ambassadors will be to persuade school pupils to follow part of their university studies through Welsh and present the advantages of studying through the language.
They will represent the Coleg Cymraeg at school visits, UCAS fairs and Eisteddfodau as well as record their experiences in a brand new blog.
The blog 'Llais y Llysgennad' will give a snapshot of their lives through pictures and videos.
Lleu said it was natural to choose to study through the medium of Welsh: "As all of my education had been through the medium of Welsh it was a natural step to go on and study through my mother tongue at University. Not only is being a Welsh speaker recognised as a valuable skill but it also can open doors to a number of opportunities."
He added: "The quality of the Welsh provision available for my course is fantastic and the support of the lecturers from the School of Welsh and the School of Journalism, Media and Cultural Studies is incredible. Sharing lectures with Welsh speakers makes me feel comfortable and prepares me for the future Welsh workplace, and beyond."
The ambassadors will also have to familiarise themselves with the Coleg Cymraeg Undergraduate Scholarship Scheme and speak about the opportunities that studying through the medium of Welsh provides.
The Coleg Cymraeg blog can be found here.
The 2017 Cardiff Children's Literature Festival returns next spring from 25 March – 2 April and after celebrating Dahl's splendiferous City of the Unexpected this year, Cardiff is looking forward to more book-tastic fun.
This will be the fifth festival, which continues to go from strength to strength. Last year's bilingual festival was the most successful year yet with in excess of 5000 tickets sold and more than 50 events held across two jam-packed weekends.
The 2017 Festival welcomed TV personality Lucy Owen to launch the city's fifth Cardiff Children's Literature Festival, with a reading of her newly-launched children's book,Boo-A-Bog in the Park.
Mum and presenter Lucy was joined by lucky local school children from Ysgol Mynydd Bychan who gave their verdict on her first book, which is a fundraising venture for children's charity Noah's Ark Children's Hospital Charity and is illustrated by celebrated illustrator Andy Catling.
Lucy's husband, TV presenter Rhodri has translated her book, which was launched by Gwasg Gomer last month. Lucy spoke of her excitement at all that the festival has to offer, saying: "The festival is a firm favourite on our family's calendar and it has been wonderful to watch it grow and grow over the last five years into an event the capital can be really proud of. I can now appreciate the effort that goes into bringing characters to life, but those on the festival line-up are expert at this. It is wonderful to be a part of it."
The festival will be bigger and better than ever with a host of exciting events in English and Welsh running at venues across the city, across two weekends. The full programme where authors and illustrators will bring words and pictures to life with amazing tales and performances, can be found online, it includes: Roald Dahl Funny Prize winner Andy Stanton, festival favourite David Solomons, Hugless Douglas creator David Melling, picture book author and illustrators Chris Haughton, Rob Biddulph, BBC's Mike Dilger, Clara Vulliamy, Huw Aaron, Anni Llŷn (Welsh Children's Poet Laureate), Manon Steffan Ros and celebrated local author Jenny Nimmo.
Dr Siwan Rosser, a noted children's literature expert at Cardiff University's School of Welsh, a festival partner, said: "It is fantastic to see the festival continue to grow in scale and impact. After such a remarkable turn out and line-up in 2016 the organisers had quite a task in preparing for the 2017 festival, but the diverse programme is impressive and exciting. We are proud to support this event and would urge everyone not to miss out and to get their tickets early!"
Tickets for the festival 25 March – 2 April 2017 are on sale now from www.cardiff-events.com or call 02920 230 130. Follow @CDFKidsLitFest or @GwylLlenPlant and @cardiff_events. And like www.facebook.com/CDFKidsLitFest (English) or www.facebook.com/GwylLLenPlant
Staff, students and partners share news and views on Welsh language, culture and society.