News
Nest Jenkins, a Cardiff University Law and Welsh (LLB) student, has received the William Salesbury Scholarship for 2017.
This year, the National William Salesbury Fund (Cronfa Genedlaethol William Salesbury) awarded two scholarships worth £5,000 each over three years to Coleg Cymraeg Cenedlaethol students. The purpose of the scholarships is to promote and support Welsh-medium Higher Education.
The Scholarships are named in honour of William Salesbury (c.1507 – c.1584), a noted scholar and the chief translator, in 1567, of the first New Testament into Welsh.
The Fund was established to give Welsh-medium Higher Education advocates the opportunity to contribute financially and support students who are studying 100% of their degree programme in Welsh, sponsored by the Coleg.
Nest, who hails from Lledrod in Ceredigion, said: "It is an honour to receive this highly respected scholarship which is given in memory of a key figure in Welsh history.
"I was aware of William Salesbury's exceptional history and had heard about the Fund. After a little bit of research I came to understand that I would be eligible for the scholarship given that I was able to undertake my chosen degree entirely through the medium of Welsh. It was too good an opportunity to miss: raise awareness of the extensive Welsh-language provision and receive valuable financial support at the same time. While I am currently keeping my professional options, after graduation, open, I am decided that I will be staying in Wales and working in my mother tongue."
Dr Dylan Foster Evans, Head of the School of Welsh, responded:
Referencing her experience as a student in the capital city, Nest added: "I'm thrilled to be a part of the capital city buzz and I'm enjoying my studies very much so far. The course is challenging and exciting and the Welsh community here is very welcoming. Although there is much work to do it would be impossible not to spend time socialising with that community – whether it's through the Welsh Society, the Waun Ddyfal choir or in the family-like atmosphere of Senghennydd Court!"
Cardiff University's School of Welsh offers a range of scholarships for prospective students including the Creative Minds Scholarships.
Dr Jonathan Morris and his fellow researchers addressed issues around language transmission within the family and raising multilingual children at a Festival of Social Sciences event, 9 November 2017.
As part of a week-long series of events and activities across the United Kingdom, Dr Jonathan Morris from Cardiff University's School of Welsh hosted a session on raising bilingual children and multilingual families.
The event was part of the Social Sciences Festival, supported by the Economic and Social Research Council (ESRC), and an opportunity to promote and share new and innovative research from across the University in the fields of sociology and sociological policy.
Dr Morris was joined by his co-researcher on the recent report, 'Welsh Language Transmission Use in Families', Dr Jeremy Evas. This was a project funded by the Welsh Government. Also presenting on the night was Kaisa Pankakoski, a PhD student in the School of Welsh, and Dr Robert Mayr from Cardiff Metropolitan University.
The event attracted an informed and enthusiastic audience who contributed thoughtfully to the question and answer session following the presentations.
Dr Morris and Dr Evas presented their research on the factors that influence Welsh language transmission and highlighted the conditions that facilitate or hinder Welsh language transmission within the family. They also spoke about the findings of interviews conducted with 60 families. In general, respondents who had acquired Welsh by attending Welsh-medium schools had not considered speaking Welsh to their children. Despite this, they were keen for their children to attend Welsh-medium schools. Dr Morris and Dr Evas suggest that this is an example of intergenerational language donation rather than intergenerational language transmission.
Dr Mayr discussed linguistic development in multilingual children alongside the misconceptions and the impact of learning two languages side by side on linguistics development generally.
Kaisa Pankakoski, who has recently returned from a period of research study in Finland, presented on strategies that families use to promote trilingualism. This is the focus of her thesis as well as a consideration of the social factors which influence language transmission within trilingual families.
Dr Morris said: "We are very grateful to the audience who attended this event. It was obvious that everyone has a personal or professional interest in the topic and it was great to hear their experiences of the acquisition and transmission, within the home, of a number of minority languages. I hope that we will have the opportunity to organise other similar events in the future."
Read the full report on language transmission by Dr Jonathan Morris, Dr Jeremy Evas and Dr Lorraine Whitmarsh.
Cardiff University's School of Welsh launches new academic provision which offers increased work experience to develop students' professional skills.
The School is extending its innovative undergraduate provision with the launch of two new honours programmes for Entry 2018.
The new single honours programme, BA Welsh and the Professional Workplace, combines the academic and the vocational, providing students with the opportunity to nurture skills relevant for the working world, or to continue their studies in the field of Welsh.
A period of work experience is an integral element of the new programme's structure, taking place in the second and final year. Students will also work on a research project concerned with the professional workplace.
The School has strong working relationships with a wide range of workplaces and companies situated in the capital and beyond and students will be able to take advantage of these connections to start building their own professional networks which will benefit them in the future.
The other new programme available is BSc Business Management with Welsh. This programme is being offered jointly with Cardiff Business School.
Dr Angharad Naylor, Admissions Tutor at the School of Welsh, said: "We are very proud to offer our students further opportunities to develop first-rate academic and vocational skills. We recognise the importance and value attributed to work experience and the BA Welsh and the Professional Workplace degree will give students increased opportunities to test and apply their skills in a variety of settings.
"Our single and joint-honours programmes prepare students for a range of different professional careers in modern Wales. With this new provision, we are continuing to enrich our students experience while providing them with the best possible opportunities at University."
The School of Welsh has an excellent reputation for the quality of its teaching and research, as well as a long history of supporting students' employability skills. In addition to outstanding NSS results (92% satisfaction), the most recent survey of graduate destinations found that 100% of the School's students were in employment or further study six months after graduating (DLHE 2017).
Students and graduates from the School of Welsh can expect excellent opportunities and bright futures, alongside an opportunity to contribute to the development of Welsh language and culture in contemporary Wales.
Cardiff University's School of Welsh welcomed successful participants in its Sabbatical Scheme for Welsh Language Training to its annual awards ceremony on Wednesday 18 October 2017.
The event, honouring the Scheme's 2016-2017 cohort, was held in the Council Chamber of Cardiff University's historic, Grade II-listed Main Building.
The Sabbatical Scheme for Welsh Language Training offers language courses for primary and secondary school teachers, classroom assistants and lecturers in the English and Welsh sectors. The aim of the courses, which are funded by Welsh Government, is to increase the supply of practitioners who can teach bilingually or through the medium of Welsh. The courses also provide an opportunity for continuing specialist professional development in the field of education.
A wine reception preceded the formal awards presentation where more than 40 practitioners received their certificates of achievement.
Author, TV presenter, and former Wales Children's Poet, Anni Llŷn, an alumna of the School of Welsh, was the guest speaker for the evening. Introduced by Head of School, Dr Dylan Foster Evans, Anni's interactive address stressed the importance of providing children with the opportunity not only to learn new languages but also to engage fully with language and wordplay.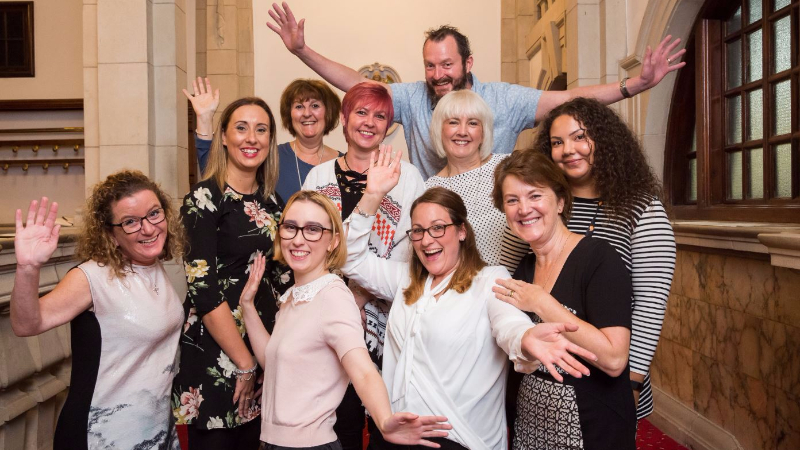 Dr Dylan Foster Evans said: "Our annual awards evening is always well-attended and is an excellent opportunity to recognise and celebrate the achievements of our Sabbatical Scheme participants.
"It is also an opportunity for them to come together, catch up with their former classmates and tutors and use their newly acquired language skills to socialise through the medium of Welsh. I'm very proud of the practitioners for their hard work, dedication and commitment to learning Welsh, and also of our tutors for the wonderful teaching and the unfailing support they offer every single participant."
He added: "I would also like to thank Anni for her engaging address and for the word games that reminded us all of the importance of being creative and enjoying ourselves through language."
The Sabbatical Scheme courses are available at several language levels in locations across Wales. Cardiff University's School of Welsh is responsible for providing courses in Mid-South Wales and South East Wales. Courses are offered at beginner, entry and upper levels with classes. The courses are free and the Welsh Government covers supply costs for releasing teachers, assistants and lecturers so that they can develop their language skills.
The Sabbatical Scheme in Cardiff has also recently welcomed its inaugural cohort for the new year-long programme.
For more information about the Sabbatical Scheme, please contact Cadi Thomas.
Cardiff University's School of Welsh has scored a brilliant 92% for general satisfaction in the National Student Survey (NSS) 2017.
Feeding into this overall score, 100% of students agreed with the following:
Staff are good at explaining things
Staff have made the subject interesting
My course has challenged me to achieve my best work
Feedback on my work has been timely
I have been able to contact staff when I needed to
The library resources have supported my learning well
Staff value students' views and opinions
The National Student Survey, which is published annually, asks final-year undergraduate students to rate their University experience across several thematic areas (including teaching, academic support and personal development).
Dr Dylan Foster Evans, Head of the School of Welsh, said: "These are excellent results which reflect the candid opinions of our students and evidence the high quality of our provision.
"It is important that we receive this kind of feedback in order to assess and review the strengths of our undergraduate programmes, and to help us plan for the future. Improving the student experience and developing our provision are priorities for us, and we cannot achieve these without hearing directly from the students themselves."
Dr Foster Evans added: "The results are incredibly heartening and I would like to thank the School's staff for their tireless efforts, and the students for their indispensable contribution. We look forward to continuing to work in partnership with our students to sustain our high standards, and improve on them in the future."
It's an exciting time in the School of Welsh, with two new degree programmes available to prospective students in 2018: BA Welsh and the Professional Workplace and BSc Business Management with Welsh. The programmes will add to the School's current provision and prepare students for a wide-range of professional careers in modern Wales.
The challenges of engaging young readers in Welsh will be highlighted in new Cardiff University research, commissioned by the Welsh Books Council, at the National Eisteddfod.
A study by Dr Siwan Rosser, from the School of Welsh, suggests that a majority of young readers associate reading Welsh with schoolwork and choose to read in English for pleasure.
Dr Rosser will be joined by leading names from media and publishing in Wales to discuss how to engage young audiences with storytelling across print, media and digital platforms.
Her session, in the Cardiff University tent at 13:00 on Friday 11 August, is a preview of the findings of her Review of Welsh Books for Children and Young Adults commissioned by the Welsh Books Council. The report will be published in the autumn.
Readers' experiences
Dr Rosser canvassed the opinions of young readers across Wales through an online questionnaire and focus groups.
"I found that the majority chose to read for enjoyment in English and felt reading Welsh was associated with school," she said.
"This is in contrast to English books whose titles and authors feature regularly in high street shops, on film/television/radio and online.
"This discussion brings practitioners and producers in publishing and the media together with young readers from Anglesey to explore how to access and engage young people in reading and creativity across print, media and digital platforms."
Cardiff University's theme for the 2017 National Eisteddfod is Cardiff Connected – how Cardiff University and its students, staff and alumni are connected to Wales and beyond.
Dr Lisa Sheppard from Cardiff University School of Welsh has won this year's Gwerddon Award.
The Gwerddon Award is presented every other year to the author of the best article published in Gwerddon (a multidisciplinary journal from the Coleg Cymraeg Cenedlaethol) in the last two years.
This year, Lisa's article - Troi Dalen "Arall": Ail-ddehongli'r berthynas rhwng cymunedau Cymraeg a Saesneg de Cymru mewn dwy nofel ddiweddar yng ngoleuni ffigwr yr "arall" – came out on top.
Lisa, a lecturer at the School of Welsh, said: "It was an unexpected honour to discover that I had been awarded this year's Gwerddon Prize. I would like to thank Gwerddon's editorial team for its support and Cardiff University's Dr Huw Williams, for inviting me to contribute to this special and important edition on Philosophical Relationships. My article discussed how contemporary Welsh novels (Catrin Dafydd's Y Tiwniwr Piano and Christopher Meredith's The Book of Idiots) portray Wales' Welsh and English speakers as 'other', as different or strangers.
"In the current climate, with the Brexit process progressing, it is important to understand how the images we see around us also present some social groups as 'other' and outside of the national 'norm', and how the presence of an indigenous minority language like Welsh effects these processes.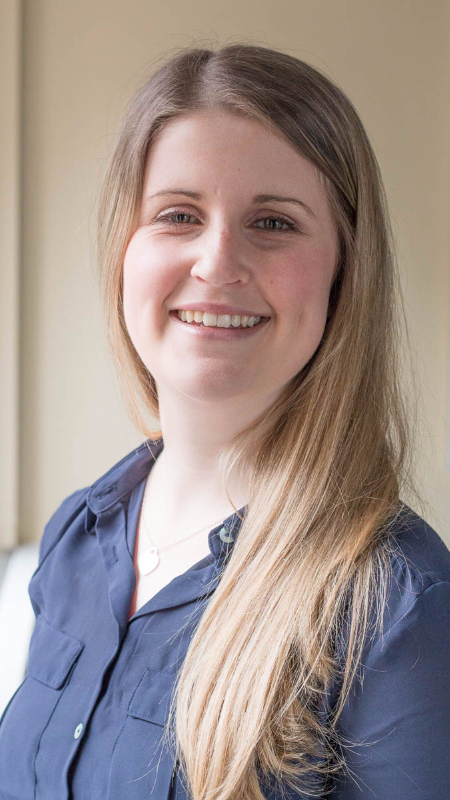 "I have to thank Gwerddon for the opportunity to discuss these important matter through the Welsh medium and consider how our bilingual experiences in modern Wales can help to redefine our relationship with other minority or peripheral groups in Wales and Britain."
Gwerddon's editor, Dr Anwen Jones, said: "We offer our warm congratulations to Lisa on winning this year's award. This article was chosen, from a range of excellent articles, because of the strength of its argument and the quality of the academic evidence it presented. It is also of interest to those outside of the literary and philosophical field. Through its combination of these elements, the article is a shining example of Gwerddon's objective."
Anwen added: "Thank you to Lisa and all of the authors who have published with Gwerddon over the past two years and who continue to present their work. We are eager to receive original and interesting scholarly work from all research fields.
"We are also thankful to The Learned Society of Wales for once again sponsoring this award."
Dr Dylan Foster Evans, Head of the School of Welsh, said: "I would like to congratulate Lisa on this special honour and the much deserved attention her innovative research has received. Lisa's work sheds new light on bilingualism, multiculturalism and identify in modern Wales. These are significant themes that help us to understand the Welsh experience today and consider how we can shape the experiences of the communities of the future."
Lisa's work is an example of the way in which the School of Welsh at Cardiff University is dealing with the development of language, society and identify in contemporary Wales through research and teaching of the highest standard.
The School offers a variety of degree programmes of the highest academic quality and which are relevant to modern Wales.
After more than 20 years as Head of School of Welsh, Professor Sioned Davies is stepping down from the role and embarking on a year's sabbatical leave before returning to lecture in September 2018.
The first ever female professor of Welsh, Professor Davies has played a crucial role in the development of Welsh as a discipline, with significant contributions to Welsh political, cultural, literary and social life.
Under her leadership the School of Welsh has grown in both size and quality and is recognised today for its world-leading expertise across the discipline in fields including medieval studies, language acquisition, policy and planning.
Transformative contribution
In 2007, Professor Davies's annotated translation of The Mabinogion was recognised for its transformative contribution to English-language creative writing, heritage management and tourism, and contemporary storytelling.
The widely-acclaimed re-examination of these eleven tales has enabled modern audiences to understand how the stories would have been understood by medieval listeners and, crucially, performed. A rich collection of explanatory notes and indices also help to enhance the reader's understanding of these medieval texts.
Speaking about her time as Head of School, Professor Davies said: "It has been a real privilege to lead the School for all these years. One reason why I have stayed in the post so long is because of the enthusiasm and dedication of the staff – each one is willing to go the extra mile to help students and to support each other. This is reflected not only in performance indicators, but also in the high esteem by which the School and its staff are held externally..."
One language for all
Alongside her research achievements, Professor Davies has had considerable impact on the development of the Welsh language in Wales.
In 2012, she chaired a group tasked with reviewing how Welsh is taught as a second language at Key Stages 3 and 4, specifically how to address poor standards and low attainment. The recommendations of the resultant report, 'One language for all: Welsh at Key Stages 3 and 4' (2013) are now playing a key part in the reconfiguring of education in Welsh schools.
Professor Davies has also led on numerous innovative schemes that have now become established parts of the provision offered by the School and the University. These include the Welsh for All programme, which has enabled hundreds of students, both home and international, to learn Welsh during their time at Cardiff; and the Welsh Government funded National Sabbatical Programme which has transformed the ability of hundreds of educational practitioners to teach through the medium of Welsh.
Dr Dylan Foster Evans who will succeed Professor Davies as Head of School on August 1st 2017 said: "Sioned's impact on the School and in the fields of Welsh language and literature cannot be underestimated..."
Some of Cardiff University's highest profile experts will be on hand at this year's National Eisteddfod to make sense of a tumultuous period that will affect Wales for generations.
The seismic impact of Brexit, the repercussions of the remarkable 2017 snap election and the future of devolution in Wales are just some of the substantial issues to be tackled.
The University's political talks and discussions will complement a range of other events focused on Welsh language and culture.
This year's National Eisteddfod takes place in Anglesey from 4-12 August.
National identity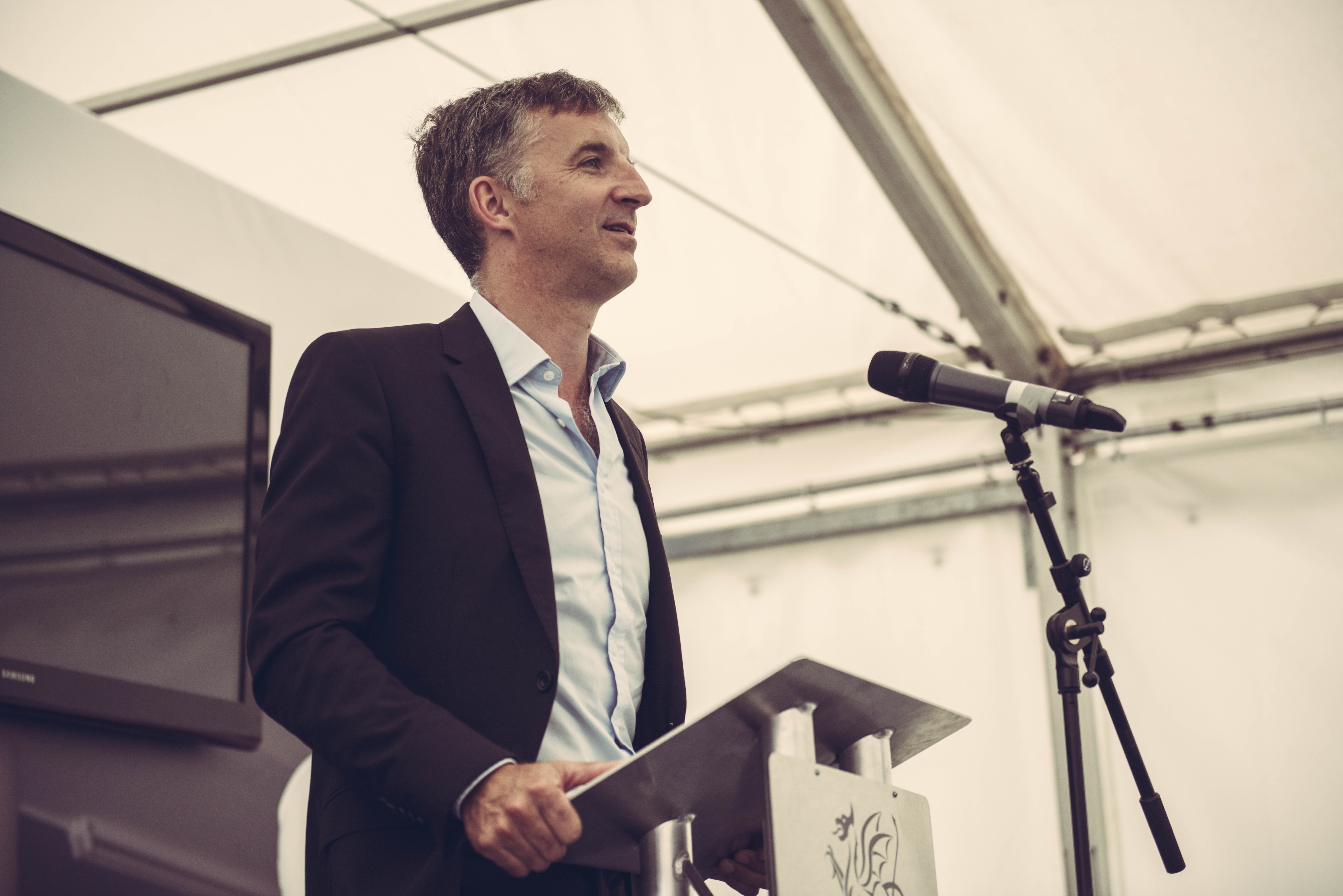 Cardiff University political expert Professor Richard Wyn Jones presents the first detailed analysis of what really happened in Wales during the dramatic EU referendum, in a special lecture at 11:00 on Thursday 10 August in the Societies 1 tent.
Professor Jones seeks to explain why more than half the people of Wales voted to leave the European Union despite being in a part of the UK that benefits most from EU membership.
He will reveal dramatic differences of opinion in Wales depending upon attitudes to national identity.
The latest developments in the Brexit process are the subject of a Wales Governance Centre discussion at the Cardiff University tent, also on 10 August (13:00), as Dr Huw Pritchard, Manon George and Ed Poole seek to explain this most complex of uncouplings.
Political expert Professor Roger Scully, Acting Director of Cardiff University's Wales Governance Centre, said the general election provided some notable upsets and could reasonably be described as the "most important for a generation".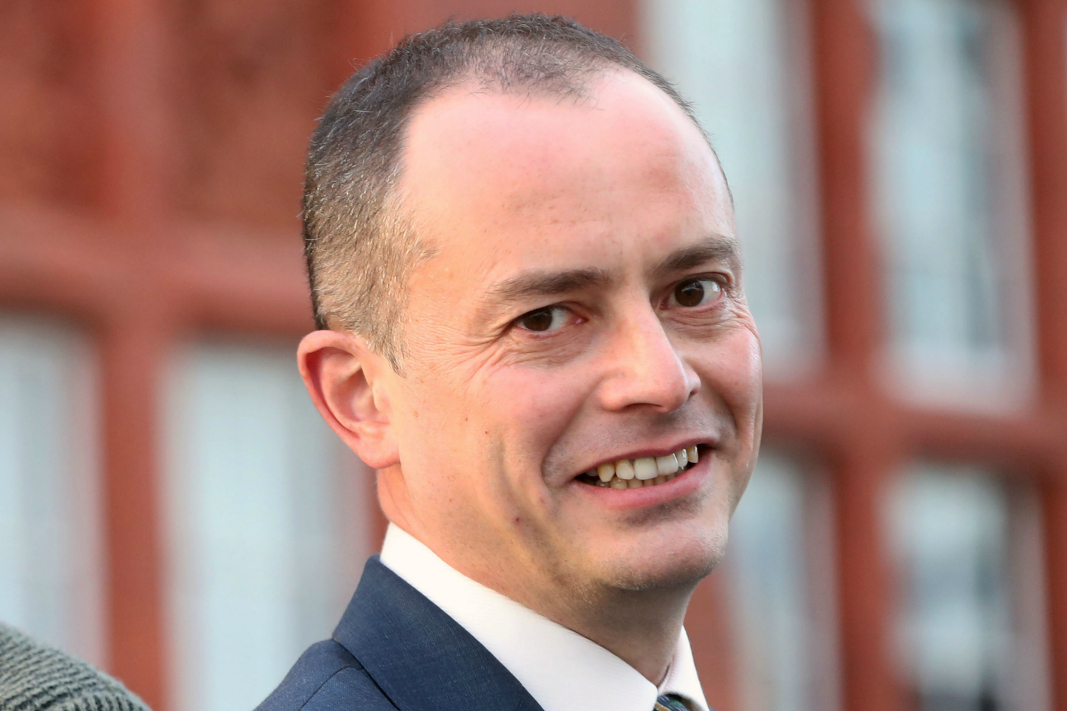 He examines the fall-out from the June poll, including its effect on Brexit and why Labour won in Wales for the 26th time in a row, at 14:30 on Tuesday 8 August in the Societies 2 tent.
Anglesey and the Assembly
Rhun ap Iorwerth, Assembly Member for Ynys Môn, offers his thoughts on Brexit, Anglesey and the future direction of Welsh politics at 16:00 on Wednesday 9 August in the Cardiff University tent.
Anglesey and the Assembly has been organised in partnership with ITV Cymru Wales and will see the Plaid Cymru AM in conversation with Y Byd ar Bedwar.
Devolution is further under the microscope when Professor Jones and National Assembly for Wales Presiding Officer Elin Jones, AM for Ceredigion, examine two decades of the transfer of powers from Westminster to Wales.
The discussion, chaired by BBC Cymru Wales broadcaster Dewi Llwyd and jointly organised by Cardiff University, BBC Cymru Wales and the National Assembly, takes place in the Societies 2 tent at 11:30 on Friday 11 August.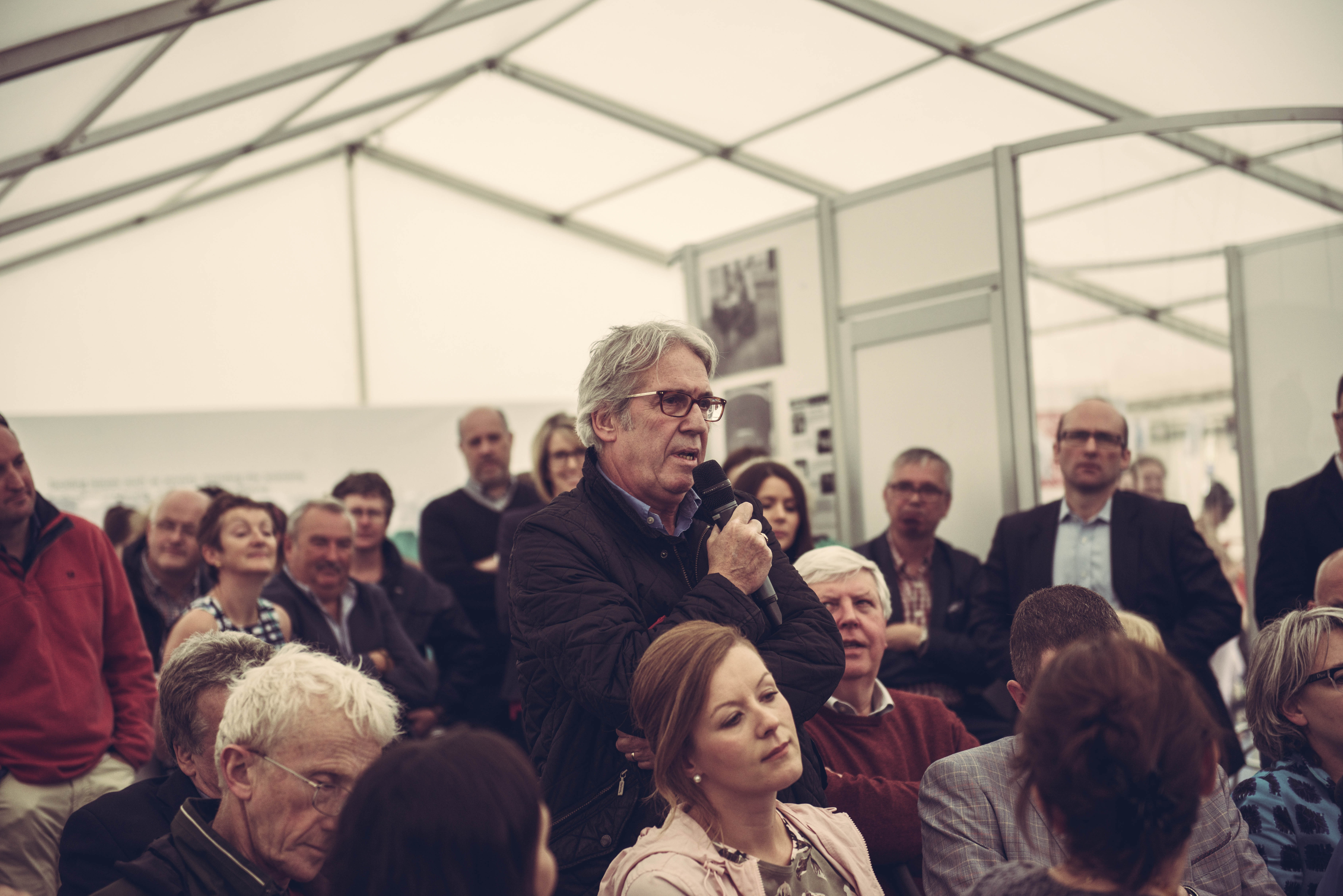 This year's Cardiff University media debate - at 14:00 on Wednesday 9 August - will be chaired by the School of Journalism, Media & Cultural Studies' Sian Morgan Lloyd, who asks whether Wales is portrayed fairly on television.
The panel of industry leaders features Sian Gwynedd, Head of Content Production at BBC Cymru Wales; Amanda Rees, Creative Content Director at S4C; and Angharad Mair, Executive Director of Tinopolis and Chair of BAFTA Cymru.
Radio has its turn in the spotlight when BBC Radio Cymru Editor Betsan Powys gives further details about exciting plans for a new Welsh language radio station.
Find out what is planned for BBC Radio Cymru 2, at the Cardiff University tent at 15:00 on Tuesday 8 August.
Llais y Maes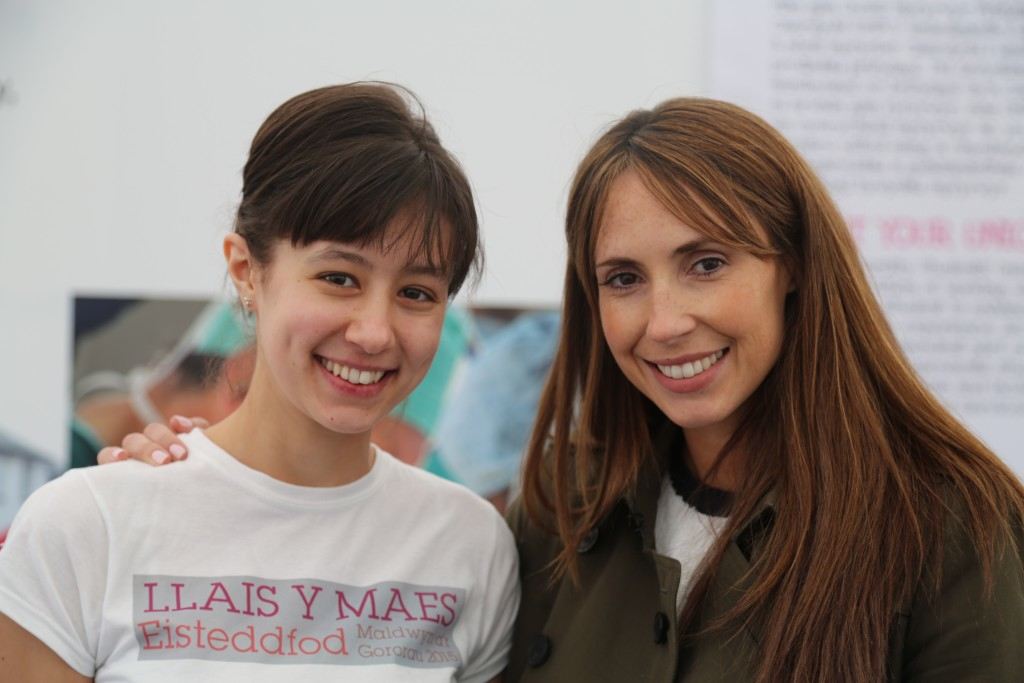 The University's exciting Llais y Maes (Voice of the Maes) digital news service returns for its fifth appearance, in partnership with S4C, ITV Cymru Wales and the National Eisteddfod.
Cardiff University students studying at the School of Journalism, Media & Cultural Studies will work alongside industry professionals to create unique multi-platform content from the Maes.
The School of Welsh's Dr Siwan Rosser will be joined by leading names from media and publishing in Wales to discuss how to engage young audiences with storytelling across print, media and digital platforms (Cardiff University tent, Friday 11 August at 13:00)
Anglesey-specific presentations also feature strongly including a talk by Dr Llion Pryderi Roberts, School of Welsh, on the contribution of Sir John Morris-Jones, eisteddfodic adjudicator and literary critic (Cardiff University tent, Monday 7 August at 14:00).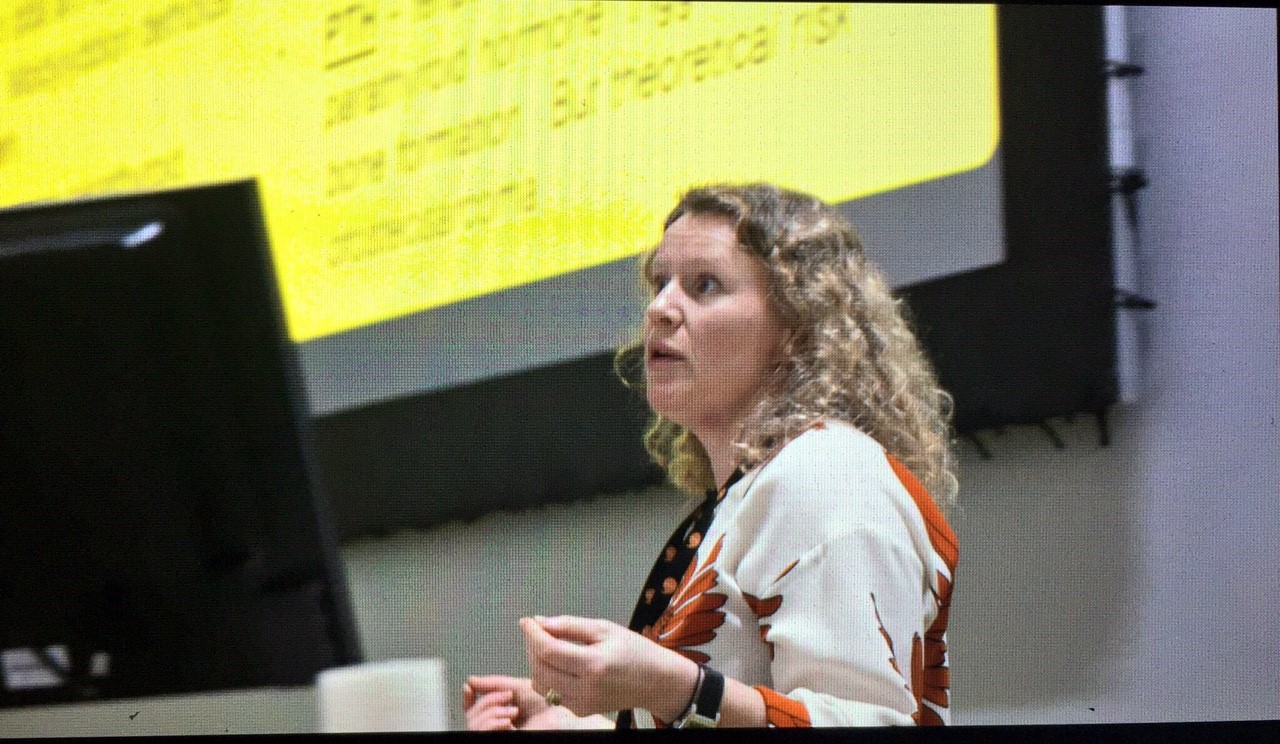 The School of Medicine's Dr Awen Iorwerth – who delivered the first ever medical lecture in Welsh earlier this year at Cardiff University - looks at Anglesey's role in producing distinguished doctors and how a new generation can be similarly inspired (Societies 2 tent, Thursday 10 August at 16:30).
And sure to spark debate at the Cardiff University tent is a talk by Siôn Llewelyn Jones, from the School of Social Sciences, who asks whether Welsh-medium schools in south-east Wales are "middle class" (Thursday 10 August at 16:00).
Cardiff University's theme for the 2017 National Eisteddfod is Cardiff Connected – how Cardiff University and its students, staff and alumni are connected to Wales and beyond.
Cardiff University's Professor Sioned Davies, Head of the School of Welsh and a renowned scholar on the Mabinogion, has used her expertise to help develop a cocktail menu for a local bar, inspired by these medieval Welsh tales.
The Dead Canary, located on Barrack Lane in the heart of the capital, is a stylish 1920's Prohibition inspired bar that serves eclectic, freshly prepared cocktails with a twist. Bar Manager Todd Crawford explains that in preparing the new menu the team: "wanted to explore the rich heritage of Wales using both ancient tales from folklore and also very natural, herbal ingredients used widely in the past".
He continued: "With our focus landing on the Mabinogion, and with Sioned's translation of the book being the one we primarily used, after we had created the majority of the menu we decided to get in touch with her to see if she would be able to look over it for us. Sioned did more than that and went out of her way to ensure all the translations were correct and provide us with extra detail and names we hadn't thought of."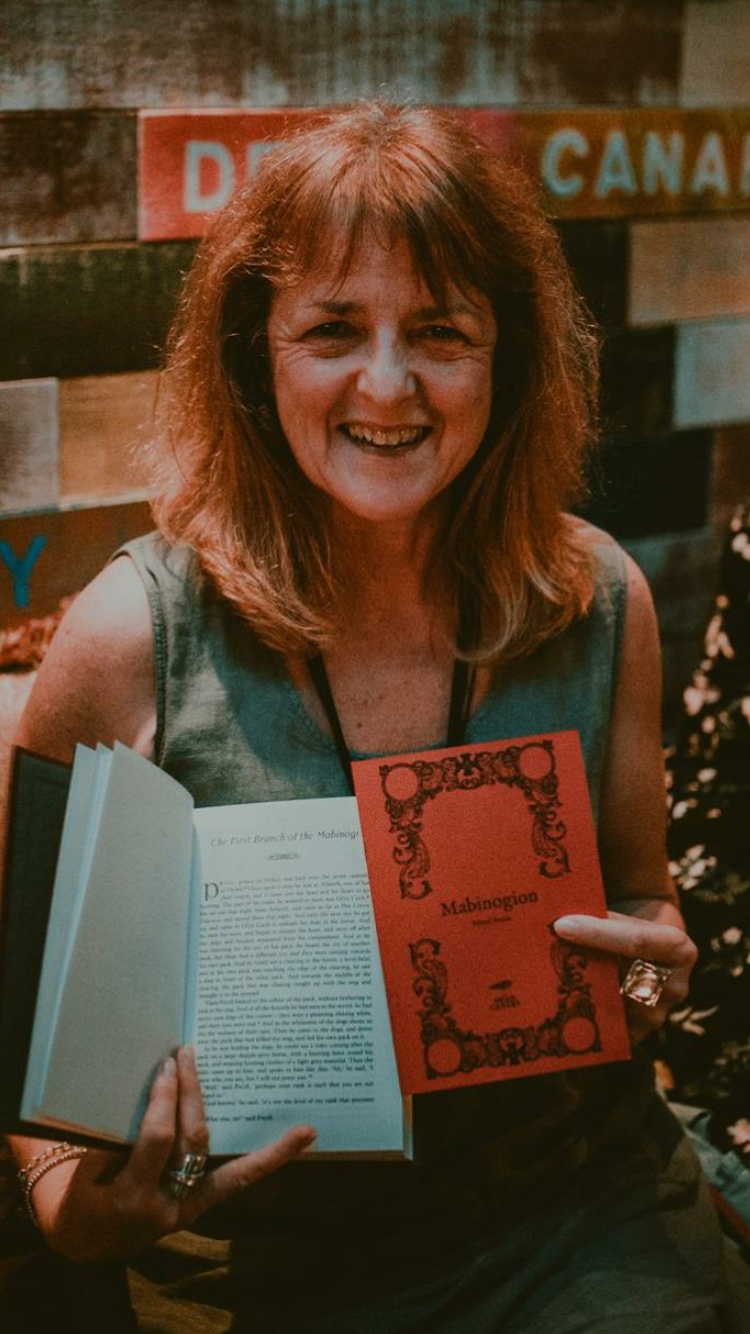 The menu was officially launched on Thursday 22 June 2017. Professor Davies and staff from the School of Welsh attended and enjoyed sampling the many different creations which are named after characters, themes and objects found within the Mabinogion.
Professor Davies was surprised and intrigued when initially asked to be involved. She said: "When I was first approached by Todd, I thought what a wonderful and exciting idea. I was happy to provide some additional insight into the world of the Mabinogion and assist with translations. Helping inspire a cocktail menu may not be the first thing that springs to mind when considering 'research impact' but it is a fantastic opportunity for a wide, public audience to learn more about the tales.
"When we attended the launch, seeing copies of my English translation of the Mabinogion available and used to house the menu was great fun. I congratulate Todd and the team at The Dead Canary for their inspired thinking and for wanting to represent Welsh literary heritage and culture in this way."
Todd added: "We're very grateful to Sioned for taking the time to help us out, and the reception by our guests to the new menu has been fantastic so far!"
Professor Davies' 2007 English translation of the Mabinogion was the first such translation for 30 years and has become an invaluable resource in academic, literary and cultural circles. It recreates the storytelling world of medieval Wales and re-invests the tales with the power of performance. The book has sold very well all around the world and introduced the medieval Welsh texts to a new, international audience of enthusiasts.
Staff, students and partners share news and views on Welsh language, culture and society.