Visit Cardiff University app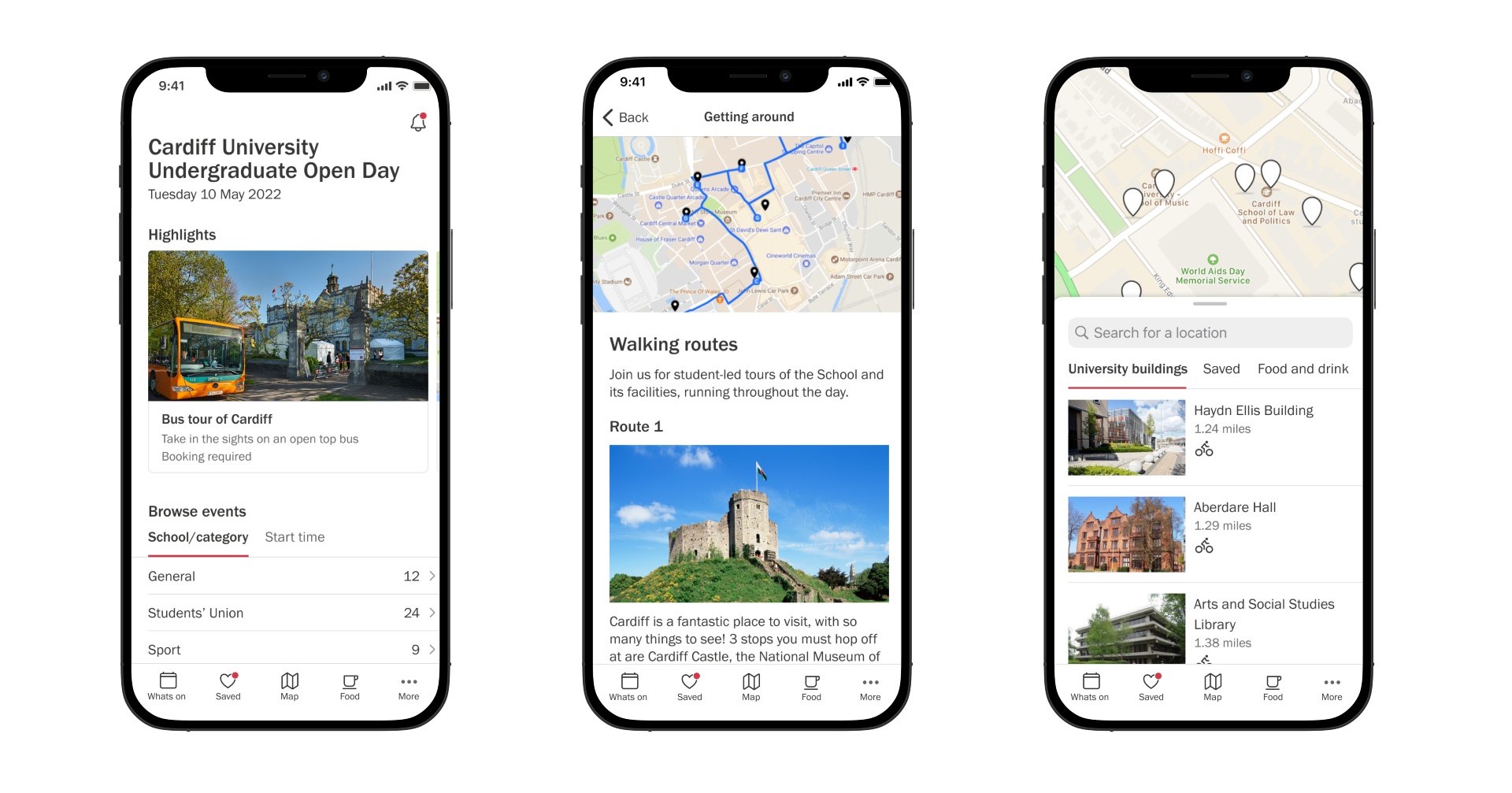 Your essential companion when visiting our campus for Open Days or a self-guided tour.
Our app has all the information you need to plan your day.
You can:
familiarise yourself with the schedule of the day and save the sessions you don't want to miss
use the interactive map to explore our buildings and plan your route around campus
check out the visitor information for useful tips on getting around the campus
explore our campus and learn everything you need to know about our buildings and teaching spaces
Download our Visit Cardiff University app
Follow the steps below to download our app and start planning your visit to Cardiff University.

Step 1: Search for: 'Visit Cardiff University'
Step 2: Save your favourite talks and activities
Step 3: Create your own schedule


Come and find out more about studying and living in Cardiff on Saturday 21 October 9:00-16:00.