English Literature and Creative Writing (BA)
Why study this course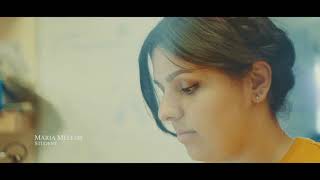 Spend a semester abroad
Adventure into a new culture; open your mind to new ideas and experiences in life and learning.
Tailored to you
With primarily optional modules you have freedom to choose a personalised degree.
Industry experience
Gain skills, confidence and connections through a variety of literary and cultural internships.
Learn from the best
Benefit from research-led content; learn from world-renowned literary scholars and authors.
Our BA English Literature and Creative Writing programme allows you to study all periods of literature in English, from the Anglo-Saxon period to the twenty-first century, together with training in Creative Writing. We cover all genres, from contemporary and historical fiction to poetry, drama, film and music.
The Creative Writing element of the programme provides you with the opportunity to progress from introductory modules on reading and writing creatively to specialised work within specific forms and genres such as fiction, poetry, creative non-fiction and scriptwriting, culminating in the production of an extended collection of creative work.
Throughout the programme you will be encouraged to stretch yourself intellectually and imaginatively by exploring literature as both a practitioner and a critic. Our approach will help you develop an understanding of the creative process, as well as enhancing your knowledge of genre, literary history, and the varied and dynamic academic field which is English Literature.
You will focus on becoming a careful, attentive, and informed reader and writer, sensitive to the nuances of language and style and able to produce polished and sophisticated creative work, as well as to articulate your responses to texts in writing which is precise, stylish, and effective.
You join a friendly and supportive environment with an international reputation for both teaching and research. Our talented Creative Writing team regularly scoop national and international awards, and collectively share experience in theatre, television and film. Our public platforms Cardiff BookTalk and Cardiff Poetry Experiment are popular and hugely engaging.
Colum Drive, Cardiff, CF10 3EU
A level
AAB-ABB. Must include Creative Writing, English Language and Literature, or English Literature.
Extended/International Project Qualification: Applicants with grade A in the EPQ/IPQ will typically receive an offer one grade lower than the standard offer. Please note that any subject specific requirements must still be met.
Our grade range covers our standard offer and contextual offer. We carefully consider the circumstances in which you've been studying (your contextual data) upon application.
Eligible students will be given an offer at the lower end of the advertised grade range.
Where there is no grade range advertised and/or where there are selection processes in place (like an interview) you may receive additional points in the selection process or be guaranteed interview/consideration.
Learn about eligible courses and how contextual data is applied.
International Baccalaureate
34-32 overall or 666-665 in 3 HL subjects. Must include grade 6 in HL English Language and Literature, English Literature, or English Literature and Performance.
Baccalaureate Wales
From September 2023, there will be a new qualification called the Advanced Skills Baccalaureate Wales (level 3). This qualification will replace the Advanced Skills Challenge Certificate (Welsh Baccalaureate). The qualification will continue to be accepted in lieu of one A-Level (at the grades listed above), excluding any specified subjects.
You must have or be working towards:
- English language or Welsh language at GCSE grade C/4 or an equivalent (such as A-levels). If you require a Student visa, you must ensure your language qualification complies with UKVI requirements.

We do not accept Critical Thinking, General Studies, Citizenship Studies, or other similar equivalent subjects.
We will accept a combination of BTEC subjects, A-levels, and other qualifications, subject to the course specific grade and subject requirements.
GCSE
Grade C or grade 4 in GCSE English Language.
IELTS (academic)
At least 6.5 overall with a minimum of 5.5 in each subskill.
TOEFL iBT
At least 90 overall with a minimum of 17 for writing, 17 for listening, 18 for reading, and 20 for speaking.
PTE Academic
At least 69 overall with a minimum of 59 in all communicative skills.
Trinity ISE II/III
II: at least two Distinctions and two Merits.
III: at least a Pass in all components.
Other accepted qualifications
Please visit our English Language requirements page for more information on our other accepted language qualifications.
You are not required to complete a DBS (Disclosure Barring Service) check or provide a Certificate of Good Conduct to study this course.
If you are currently subject to any licence condition or monitoring restriction that could affect your ability to successfully complete your studies, you will be required to disclose your criminal record. Conditions include, but are not limited to:
access to computers or devices that can store images
use of internet and communication tools/devices
curfews
freedom of movement
contact with people related to Cardiff University.
Other qualifications from inside the UK
BTEC
DD in a BTEC Diploma in Humanities and Social Science subjects, and grade B in A-level Creative Writing, English Language and Literature, or English Literature.
T level
Acceptance of T Levels for this programme will be considered on a case-by-case basis by the Academic School. Consideration will be given to the T Level grade/subject and grades/subjects achieved at GCSE/Level 2.
Tuition fees for 2024 entry
Your tuition fees and how you pay them will depend on your fee status. Your fee status could be home, island or overseas.
Learn how we decide your fee status
Fees for home status
| Year | Tuition fee | Deposit |
| --- | --- | --- |
| Year one | £9,000 | None |
| Year two | £9,000 | None |
| Year three | £9,000 | None |
Students from the EU, EEA and Switzerland
If you are an EU, EEA or Swiss national, your tuition fees for 2024/25 be in line with the overseas fees for international students, unless you qualify for home fee status. UKCISA have provided information about Brexit and tuition fees.
Fees for island status
Learn more about the undergraduate fees for students from the Channel Islands or the Isle of Man.
Fees for overseas status
| Year | Tuition fee | Deposit |
| --- | --- | --- |
| Year one | £22,700 | None |
| Year two | £22,700 | None |
| Year three | £22,700 | None |
Learn more about our tuition fees
Financial support
Financial support may be available to individuals who meet certain criteria. For more information visit our funding section. Please note that these sources of financial support are limited and therefore not everyone who meets the criteria are guaranteed to receive the support.
Additional costs
Accommodation
We have a range of residences to suit your needs and budget. Find out more on our accommodation pages.
Living costs
We're based in one of the UK's most affordable cities. Find out more about living costs in Cardiff.
Course structure
This is a full-time undergraduate degree that takes three years to complete. You will study modules worth a total of 360 credits split evenly over the three years.
You must pass each academic year before proceeding to the next stage of your studies.
The modules shown are an example of the typical curriculum and will be reviewed prior to the 2024/2025 academic year. The final modules will be published by September 2024.
Year one
Year one is a foundation year, designed to equip you with the skills and practice for advanced study and to give you an overview that will enable you to make informed choices from the modules available in years two and three while laying down the foundations of your engagement with Creative Writing.
You will take three core modules and three optional modules. These will provide you with a solid base for the next two years of your degree by offering the opportunity to develop your critical and creative skills through reading, analysing and producing imaginative work across a wide array of different genres.
Year two
In year two you select from a range of period-, genre- or theme-based modules in which you will build on the foundation year, reading a selection of texts in their historical and cultural contexts.
You also continue your studies of Creative Writing within a variety of forms and genres, including fiction, poetry and scriptwriting.
Year three
In your final year you will choose from a range of more specialised modules, allowing you to pursue interests developed in the previous two years. You will engage with current issues in research and scholarship, enabling you further to develop analytical and presentation skills that employers will value, as well as equipping you for postgraduate study.
You also undertake a portfolio dissertation in Creative Writing that complements your work in the English Literature modules and allows you to produce an extended piece of writing in a specialist genre. The dissertation also allows you to develop research and project management skills.
The University is committed to providing a wide range of module options where possible, but please be aware that whilst every effort is made to offer choice this may be limited in certain circumstances. This is due to the fact that some modules have limited numbers of places available, which are allocated on a first-come, first-served basis, while others have minimum student numbers required before they will run, to ensure that an appropriate quality of education can be delivered; some modules require students to have already taken particular subjects, and others are core or required on the programme you are taking. Modules may also be limited due to timetable clashes, and although the University works to minimise disruption to choice, we advise you to seek advice from the relevant School on the module choices available.
Learning and assessment
You will be taught through a combination of lectures and seminars, with all modules including seminar or small-group teaching. In Creative Writing the small-group teaching takes the form of workshops based on peer review of student writing.
Teaching stresses the importance of the way texts interact with their contexts, and each module is designed to encourage you to focus on a number of specific texts and to prepare carefully a considered answer to specific topics dealt with in the module, while the workshops in Creative Writing ask you to engage with the critical creative process through evaluative discussion of peer writing.
Learning activities will vary from module to module as appropriate, but may include such activities as: interactive lectures, seminar discussions of prepared texts/topics, student individual or group presentations, small-group work within seminars, peer review in workshops, translation classes, formative writing exercises, journal entries, and film viewings.
You are expected to do the reading and other relevant preparation to enable you to participate fully in these activities. You are encouraged to explore the resources of the library as appropriate. For the workshops, peer work is previously circulated and you are expected to bring prepared comments as part of the exchange of ideas informing the sessions.
How will I be supported?
You will be assigned a personal tutor and will meet him/her for regular academic progress meetings (one per semester). There is a form to fill in before each Academic Progress meeting which is designed to help you reflect on the written feedback and the reasons for the marks you have received from the previous round of assessment. You will discuss this feedback and your reflections on it with your personal tutor.
In addition, all staff have weekly office hours during teaching weeks and you may make appointments to see your personal tutor or module leaders on a one-to-one basis about any issues. Staff may also be contacted by email.
Key information for each module will be available on our Virtual Learning Environment, Learning Central, together with appropriate additional learning resources, such as lecture notes and slides.
The University offers a range of services including the Careers Service, the Counselling Service, the Disability and Dyslexia Service, the Student Support Service, and excellent libraries and resource centres.
Feedback
Written feedback is provided on both formative and summative assessment and you are encouraged to discuss your ideas with module tutors in seminars and, where appropriate, on a one-to-one basis in office hours.
Your achievement and progress are also discussed in regular progress meetings with personal tutors.
How will I be assessed?
All English Literature modules offer you the opportunity to undertake unassessed formative work appropriate to the module. Most modules are assessed by essay and/or examination, but some include other forms of assessment such as journal entries, a portfolio, or presentations.
Creative Writing modules are assessed by short portfolios of creative work that include a critical commentary. The assessment strategy is structured to lead you from formative thinking throughout the module towards the production of an informed critical/creative response.
Your final year project consists of a substantial, independently-researched and original portfolio of creative work, produced under the guidance of a member of staff, in the field of fiction, creative non-fiction, poetry, playwriting, or screenwriting. The portfolio includes a critical commentary on the work produced.
What skills will I practise and develop?
Knowledge and understanding
Awareness of different literary periods, movements and genres and of the variety of English literature.
Understanding of the importance of historical and cultural contexts.
Ability to sustain a critical argument that is responsive to the workings of language and literary styles.
Awareness of the bibliographic conventions of the discipline and their role in communicating information.
Knowledge of the critical issues and/or debates surrounding or raised by texts.
Understanding of the shaping effects of historical and cultural circumstances on the production and meaning of texts.
Knowledge of appropriate critical vocabulary and terminology.
An awareness of editorial approaches and processes.
Understanding, through reading and your own practice, of the key elements of different forms of writing.
Ability to produce original literary work in a variety of forms and genres.
An awareness of tone, register, structure, genre and audience in your own writing.
Intellectual skills
Ability to handle complex ideas with clarity.
Ability to analyse and interpret material drawn from a diversity of literary periods.
Ability to apply high level critical skills of close analysis to literary texts.
Ability to select and organise material purposefully and cogently.
Ability to use the views of others in the development and enhancement of practice; formulate considered practical responses to the critical judgements of others, while developing a generous yet rigorous critical scrutiny in peer review and workshop activities.
Professional Practical Skills
Advanced communication skills (written and oral).
Ability to give an efficient critical evaluation of documents in various styles.
Ability to give oral and written feedback on others' work.
Ability to access, use and evaluate electronic data.
Ability to interact effectively with others, in team or group work situations.
Transferable skills
Ability to handle complex ideas with clarity.
Ability to select and organise material purposefully and cogently.
Plan, organize, and deliver work to a deadline.
Initiate and take responsibility for independent projects.
Respond creatively and imaginatively to research tasks.
Careers and placements
Career prospects
Our graduates commonly go on to pursue careers in freelance writing, academia, teaching, publishing, arts management and administration, public relations and journalism.
Many employers welcome graduates with high-level literacy skills. Together with such skills, our students develop the kind of insights into the creative process that are valued by business, from design to sales.
Imaginative writing transfers readily into advertising and tourism as well as advertising companies. As a graduate of our School you will have a portfolio of creative writing to demonstrate to potential employers.
Our graduates find employment in HR, the book trade, professional areas such as librarianship but also local government and other areas of public life concerned with communication.
Placements
We have an established portfolio of internships with Wales-based literary/cultural magazines for which students can apply.
You may also apply for exchanges with the range of University partners through the University's Global Opportunities Centre.
Data from Discover Uni is not yet available for this course.
---
HESA Data: Copyright Higher Education Statistics Agency Limited 2021. The Higher Education Statistics Agency Limited cannot accept responsibility for any inferences or conclusions derived by third parties from its data. Data is from the latest Graduate Outcomes Survey 2019/20, published by HESA in June 2022.