History (MA)
Duration: 2 years
Mode: Part time
---
Why study this course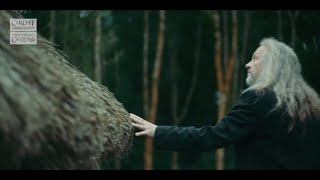 Dissertation with a difference
Examine your original take on a specialist topic that sparks your curiosity in your dissertation study, or opt for our engagement-based dissertation project.
Get research ready
Gain dedicated training in research planning, vitally including its effective communication.
Placement opportunities
Stand out with professional experience in the heritage sector as part of your Master's degree.
Heritage and community action focus
Explore issues of engagement and educational co-production with the local community.
Taught by leading scholars across a range of periods and geographies, our MA History programme seeks to satisfy your curiosity about history while deepening your knowledge of its key concepts and methods as a discipline.
As an MA History student at Cardiff University, you will benefit from the opportunity to explore a variety of approaches to study of the past – social, cultural, intellectual, political – across a broad chronological and geographic range.
Our academic interest spans British, Welsh, European (including Central and Eastern Europe, and Russia), Asian, and North American histories from the medieval to the modern period. The extensive range of our expertise enables you to develop your own particular research interests and to pursue modules that allow you to develop and extend these.
We appreciate that career and employability prospects are important to you and are committed to supporting you with life after University. As such, we offer two optional modules with employability in mind.
We pride ourselves on our flexible, student-centred approach to training, including time spent learning outside the university environment. Uniquely, we offer a flexible dissertation route. This means that you have the choice between a traditional dissertation, where you have the opportunity to flex your practical research skills and develop your own original research contribution, or you can choose to complete a public engagement project. The first of its kind in the UK, this innovative project will enable you to draw on your own experience to demonstrate the importance of history in the wider community.
Where you'll study
Curious about the human experience across millennia and cultures, we are seeking to better understand our past, to illuminate our present and improve our future.
Colum Drive, Cardiff, CF10 3EU
Admissions criteria
In order to be considered for an offer for this programme you will need to meet all of the entry requirements. Your application will not be progressed if the information and evidence listed is not provided.
With your online application you will need to provide:
A copy of your degree certificate and transcripts which show you have achieved a 2:1 honours degree in a relevant subject area such as Ancient History, Classics, Classical civilisation, History, and Modern Languages, or an equivalent international degree. If your degree certificate or result is pending, please upload any interim transcripts or provisional certificates.
A copy of your IELTS certificate with an overall score of 6.5 with 6.0 in all subskills, or evidence of an accepted equivalent. Please include the date of your expected test if this qualification is pending. If you have alternative acceptable evidence, such as an undergraduate degree studied in the UK, please supply this in place of an IELTS.
If you do not have a degree in a relevant area, your application may be considered on the basis of your professional experience. Please provide additional evidence to support your application such as signed and dated employer references.
Application Deadline
We allocate places on a first-come, first-served basis, so we recommend you apply as early as possible. Applications normally close at the end of August but may close sooner if all places are filled.
Selection process
We will review your application and if you meet all of the entry requirements, we will make you an offer.
Find out more about English language requirements.
Applicants who require a Student visa to study in the UK must present an acceptable English language qualification in order to meet UKVI (UK Visas and Immigration) requirements.
Criminal convictions
You are not required to complete a DBS (Disclosure Barring Service) check or provide a Certificate of Good Conduct to study this course.
If you are currently subject to any licence condition or monitoring restriction that could affect your ability to successfully complete your studies, you will be required to disclose your criminal record. Conditions include, but are not limited to:
access to computers or devices that can store images
use of internet and communication tools/devices
curfews
freedom of movement
contact with people related to Cardiff University.
Course structure
The MA comprises two parts: part one involves six taught modules for a total of 120 taught credits, and part two a research dissertation worth 60 credits. Teaching will transition from seminars to one-to-one supervision with your chosen supervisor.
Part one: the taught stage
Our three core modules are designed to enable you to develop critical research skills and approaches essential to postgraduate study, and for undertaking an extended piece of historical research.
You will choose a further three modules which allow you to focus on themes and concepts most relevant to you and your interests. As a part-time student, you will take three modules in your first year, and three in your second, with at least one module per semester.
There are also opportunities to take modules which give you the chance to explore how to communicate research and your ideas outside the university, and especially to the heritage sector.
Part two: the dissertation stage
Your second year will be more firmly focused on preparation for your dissertation, which you will research and write primarily over the summer in your second year.

The dissertation stage allows you the flexibility of choosing the pathway that best suits you and your career aspirations. You have two options:
- To undertake a research dissertation of up to 15,000 words on a subject of your choice, usually based on primary sources, which may later form part of a PhD research proposal.
- To focus on a public engagement or community action project that is outlined, explained, and evidenced in the form of a written dissertation of up to 15,000 words.
Please note: participation in the employability-focused modules and/or community engagement research may depend on your successfully passing a Disclosure and Barring Service check.
The modules shown are an example of the typical curriculum and will be reviewed prior to the 2024/25 academic year. The final modules will be published by September 2024.
Year one
In year one, you will undertake three modules, including two core modules and one optional module.
Year two
In Year Two, you will study one core module, as well as two option modules.
You will then enter the dissertation phase. You will work on your dissertation over the summer months before submitting it in September.
The University is committed to providing a wide range of module options where possible, but please be aware that whilst every effort is made to offer choice this may be limited in certain circumstances. This is due to the fact that some modules have limited numbers of places available, which are allocated on a first-come, first-served basis, while others have minimum student numbers required before they will run, to ensure that an appropriate quality of education can be delivered; some modules require students to have already taken particular subjects, and others are core or required on the programme you are taking. Modules may also be limited due to timetable clashes, and although the University works to minimise disruption to choice, we advise you to seek advice from the relevant School on the module choices available.
Learning and assessment
How will I be taught?
Our MA teaching focuses on small group seminars and masterclasses complemented by individual tutorials and supervision sessions. A range of activities are employed across our MA modules, varying in style and approach between the core modules, optional modules, and the dissertation. They include small group tutor-led and student-led seminars and tutorials, masterclasses, practical exercises, and dissertation supervision.
Seminars are usually two hours long and range from around 10-20 students in size. In seminars you will contribute to discussions and debates as well as present your findings, your interpretations of readings, and your research more generally. For your dissertation, you will undertake independent study and research, with guidance from an academic supervisor.
These teaching methods enable you to develop communication and analytical skills, and to develop critical thinking in a supportive environment.
Welsh language teaching
We provide opportunities for learning and teaching through the medium of Welsh. Subject to staff availability, tutorials in Welsh are available on some or all of the core courses and on some optional modules. Welsh language supervision is also available for the Master's dissertation and you may elect to write all or some of your assessed work and examinations in Welsh.
How will I be assessed?
We use a wide range of assessment methods, including coursework essays, source criticisms, annotated bibliographies, blogs, critical reviews, posters, and oral presentations.
Coursework is used not only for assessment purposes but also as a means of developing your capacities to gather, organise, evaluate, and deploy relevant information and ideas from a variety of sources in reasoned arguments. Assessments will test the different skills you have learned.
Feedback is provided on assessments in order to provide you with the opportunity to reflect on your current or recent level of attainment. Feedback can take many forms and includes one-to-one individual feedback; peer feedback; and self-evaluations to submit along with the assessment. Opportunities to discuss essay plans and dissertation proposals are offered throughout the programme.
How will I be supported?
The MA in History at Cardiff is team-taught, with the programme as a whole overseen by the Programme Convenor. In the taught stage of the MA, you are supported by several members of staff focusing on academic performance in the modules you study. You will also be allocated a personal tutor, who will adopt a more holistic approach to your learning and progress. You will meet with your personal tutor regularly. Your personal tutor can also guide you towards appropriate support if you are experiencing difficulties. Your personal tutor will remain assigned to you throughout your degree, unless they are not available in the second year due to a leave of absence, retirement, etc.
The second part of the MA is examined by dissertation, for which you receive individual one-to-one supervision to help you formulate, research, and write your dissertation.
Throughout the MA you are encouraged to discuss your ideas with module tutors both in seminars and on a one-to-one basis in office hours, and in consultation with allocated personal tutors.
Our Professional Services Team provides academic and student support. The team is located in a dedicated 'student hub' within the School. We also have a dedicated Student Support Officer who can provide you with the necessary advice and guidance in a supportive, caring, and confidential environment. You will also benefit from access to a dedicated Work Placements Officer who supports you with work experience opportunities both in and out of term time.
Beyond the School, the University offers a range of services, including the Careers Service, the Counselling Service, the Disability and Dyslexia Service, the Student Support Service, the Academic Skills Development Centre, and excellent libraries and resource centres.
What skills will I practise and develop?
The Learning Outcomes for this Programme describe what you will be able to do as a result of your study at Cardiff University. They will help you to understand what is expected of you.
The Learning Outcomes for this Programme can be found below:
Knowledge & Understanding:
On successful completion of the Programme you will have acquired:
comprehensive knowledge and understanding of historical processes and change within a specific period, geographical region, or thematic approach
critical knowledge and understanding of current trends, methods and approaches to History as a discipline, historical research, and the management and preservation of the past
critical knowledge and understanding of approaches to archival, printed, or digital source-material for the investigation of historical questions
critical knowledge of the role and value of History as a discipline in the context both of research and employment
Intellectual Skills:
On successful completion of the Programme you will be able to evidence advanced ability:
to use historical source material creatively, persuasively, and discursively
to reflect deeply on historical knowledge and to demonstrate an awareness of current debates to develop new hypotheses in light of alternative and competing frameworks
to analyse a range of historical subjects in the light of alternative and competing frameworks
to locate and critically evaluate archival, printed, or digital source-material for the investigation of specific historical questions
to formulate and sustain independent historical arguments, to provide appropriate evidence to support them, and to reference the sources of the evidence used
Professional Practical Skills:
On successful completion of the Programme you will have attained, to a high level:
the capacity to communicate and integrate ideas in a wide range of mediums in relation to different settings, purposes, and audiences
critical thinking, reasoning, and the ability to assimilate and summarise complex information and ideas through the analysis and evaluation of relevant scholarly literature and source evidence, and to come to independent conclusions as to the validity of evidence and material examined
the ability to identify problems, assess evidence, and reach conclusions consistent with them on both historical subjects and mythological approaches
the ability to communicate and integrate ideas in oral, written, and audio-visual form in relation to different settings, purposes and audiences
the ability to work both collaboratively and individually on theoretically informed and empirically-grounded projects that draw on appropriate and relevant research evidence
Transferable/Key Skills:
More generally, on successful completion of the Programme you will have achieved advanced:
the capacity for problem-solving and originality in thinking by using knowledge and skills to tackle familiar and unfamiliar problems
the ability to formulate and justify arguments and conclusions about a range of issues, and present appropriate supporting evidence
ability to respond constructively to debate and criticism
the ability to communicate complex information in a variety of formats to specialist and non-specialist audiences
skills in effective time management, including the ability to work productively alone and as part of a team.
Tuition fees for 2024 entry
Your tuition fees and how you pay them will depend on your fee status. Your fee status could be home, island or overseas.
Learn how we decide your fee status
Fees for home status
| Year | Tuition fee | Deposit |
| --- | --- | --- |
| Year one | £4,950 | None |
| Year two | £4,850 | None |
Students from the EU, EEA and Switzerland
If you are an EU, EEA or Swiss national, your tuition fees for 2024/25 be in line with the overseas fees for international students, unless you qualify for home fee status. UKCISA have provided information about Brexit and tuition fees.
Fees for island status
Learn more about the postgraduate fees for students from the Channel Islands or the Isle of Man.
Fees for overseas status
| Year | Tuition fee | Deposit |
| --- | --- | --- |
| Year one | £11,350 | £2,500 |
| Year two | £11,350 | None |
More information about tuition fees and deposits, including for part-time and continuing students.
Financial support
Financial support may be available to individuals who meet certain criteria. For more information visit our funding section. Please note that these sources of financial support are limited and therefore not everyone who meets the criteria are guaranteed to receive the support.
Additional costs
You can pursue the degree without additional costs, but there may be additional cost implications of community engagement or placement projects, such as the Disclosure and Barring Services check, travel, etc.
You may want to buy copies of some books, either because they are particularly important for your modules or because you find them particularly interesting
Living costs
We're based in one of the UK's most affordable cities. Find out more about living costs in Cardiff.
Careers and placements
Our Master's degree graduates find work (or return to work) in a wide range of related and non-related professional and academic employment. For other graduates, our Master's degree is an important step on the path to a PhD at Cardiff or elsewhere.
The programme equips you with the intellectual skills and personal development acquired through advanced historical study. These are much sought after in a variety of workplaces, and provide you with a depth of historical perspective that helps you to contribute in important ways to the advancement of your own society.
The skills you will develop through completing a Master's degree at Cardiff will qualify you for a wide range of professions. Popular employment sectors include education, the law, journalism, publishing, advertising and marketing, the civil service, heritage, government, and other professional sectors.
From the outset, we encourage you to think about life beyond the University. In addition to taught modules and academic workshops, we offer dedicated sessions to increase your transferable skills and employability prospects to give you a competitive advantage on graduating.
Placements
The School of History, Archaeology and Religion has a dedicated Work Placements Officer who can support you with work experience opportunities both in and out of term time.
There is the option to take a credit-bearing module on employability which has placement opportunities, allowing you to gain experience of working in a professional environment within which the skills associated with historical research may be usefully employed. There is also the option of taking a specific Heritage module that offers you opportunities to work with the School's heritage partners.
Participation in work placement or community engagement research may depend on your successfully passing a Disclosure and Barring Service check.
---
HESA Data: Copyright Higher Education Statistics Agency Limited 2021. The Higher Education Statistics Agency Limited cannot accept responsibility for any inferences or conclusions derived by third parties from its data. Data is from the latest Graduate Outcomes Survey 2019/20, published by HESA in June 2022.