Pathways tutor is delighted to collect her PhD at the same ceremony as her graduating students
25 July 2019
Pathways tutor is delighted to collect her PhD at the same ceremony as her graduating students
Dr Sara Jones has been teaching modules on the Pathway to Social Science for four years whilst completing her PhD. Sara is also the Pathways Coordinator at Continuing and Professional Education (CPE) which provides eleven routes to undergraduate degrees at Cardiff University for adult learners.
Sara was thrilled to discover that she would be graduating at the same ceremony as two former pathway students Katarzyna Druzynska and Victoria Harris who collected undergraduate degrees from the School of Social Sciences.
Sara commented:
"There are only a handful of pivotal moments in your life where a decision you make will change your course and take you on a new journey which is both scary and exciting. One such moment for me was the choice to return to university after securing a job teaching in a secondary school and begin the process of completing an MSc and PhD at Cardiff University.
This decision has seen me develop from a teacher with an academic interest to a fully-fledged researcher. I am proud to say that I will be graduating alongside two of my students who have successfully completed their undergraduate studies."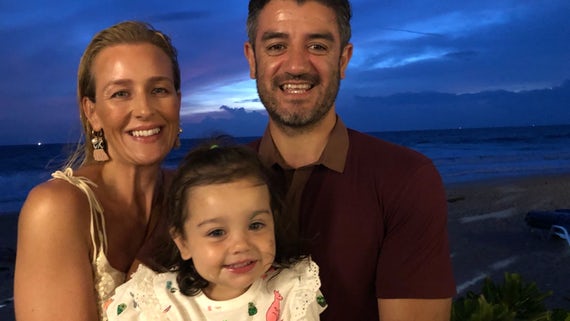 Victoria Harris a former recruitment manager, embarked on the Pathway to a Degree programme in Social Science and became pregnant in the first year. After passing the first year she then progressed on to a three year 'Human and Social Sciences' undergraduate degree whilst her daughter Ffion was just 10 weeks old.
"I finished my final assessments on the pathway programme in the June, gave birth in the July and started my degree in September," she said.
"I'm proud of my achievement," said the 35-year-old, from Canton, Cardiff. "It's been challenging, but so worthwhile. No matter how difficult it's been, when you've got a baby, it gives you that extra drive and determination to accomplish your goals. I can't wait to be able to say to her when she's older, 'I did it'."
Victoria graduated with a first-class degree.
Every year we welcome students to complete a part-time pathway at CPE. Each pathway is taught in a friendly and relaxed setting. In some cases, you won't need prior qualifications to get started (please see pathways page for details) and there will be plenty of help to develop your study skills.
Our pathways programme is an alternative to A-level and access qualifications as it is taught and assessed in similar ways to first year undergraduate courses. This means that you will gain first-hand experience of studying at degree level in a vibrant higher education environment.
We accept applications from students who may have been away from formal education for several years