CPD courses coming up in June and July
9 May 2019
We have a great range of management skills, marketing, leadership, and project management training courses coming up in June and July.
Take a look at what's on offer: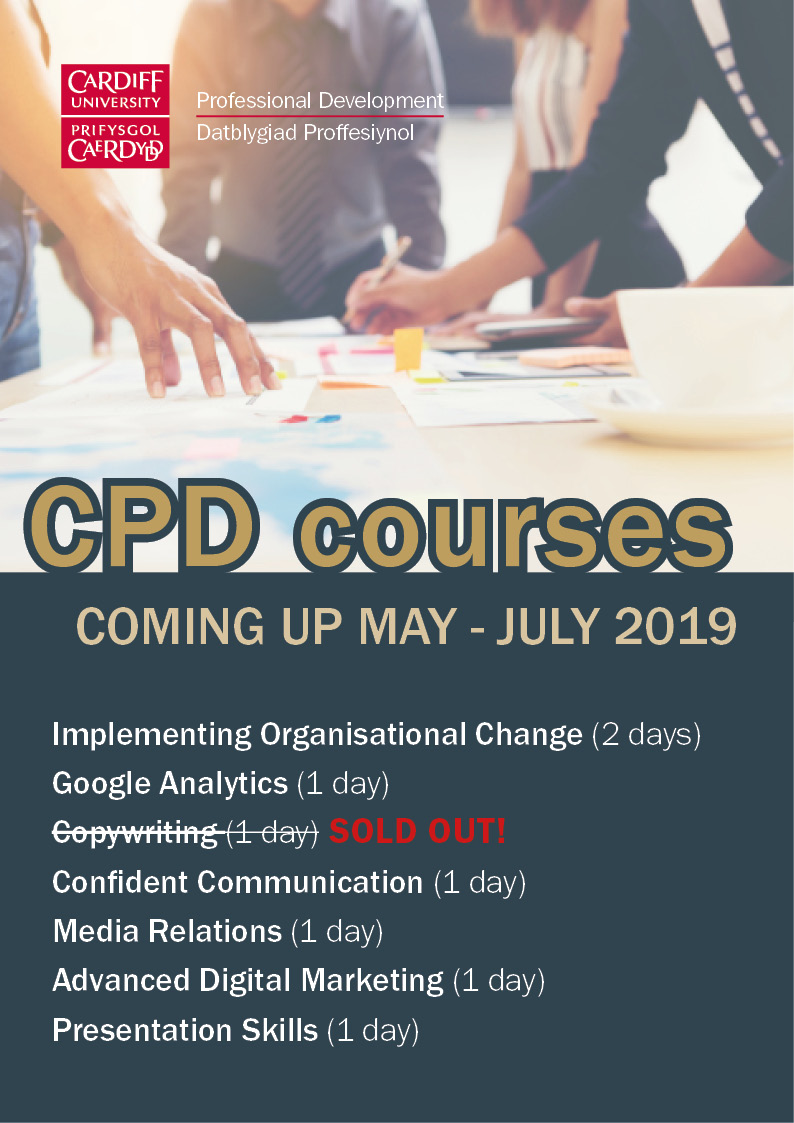 4 June 2019 | 1 day training course
By the end of this course you'll be able to set up a new GA profile and start getting actionable insights you can use to make your site and your business work more effectively. You'll be able to answer questions about your web traffic, how different parts of the site are working and make monthly reporting easier.
14 June | 1 day training course
People with excellent communication skills are more likely to be successful in their work. How well you communicate determines how you and your ideas come across and whether or not you achieve your objectives. This one day course will explore tactics and methods to improve your ability to communicate with confidence.
27 June | 1 day training course
This practical, hands-on course will focus on how to engage with the media, whether print, broadcast, online or social, in an effective and creative way. You will gain an understanding of how the media works, how to write an effective press release, pitching your story and how to implement a successful media campaign.
12 July | 1 day training course
Giving an engaging performance can really boost customer experience, sales, internal/external communication and company profile. This training course will teach performance techniques that will ensure you can both impress and successfully convey information to an audience.
6-10 August | 5 day training course
PRINCE2® (PRojects IN Controlled Environments) is a structured method for effective Project Management. The PRINCE2® method is internationally accepted as the leading 'best practice' project management approach and is widely used in the private and public sectors, both in the UK and internationally.
Take a look at our NEW PRINCE2® blended learning version of this course - perfect if you want to gain a qualification but you'd rather study flexibly at home instead of attending a full week course.
Contact us
Continuing Professional Development Unit
We offer a gateway for businesses to access the wide range of expertise available within Cardiff University.