Bespoke professional learning and mentoring programme created for Albany Primary School
5 November 2018
Cardiff University has created a tailored professional learning and mentoring programme for teaching staff at Albany Primary School, with an initial full-day session successfully delivered in October.
Cardiff University's Emmajane Milton and Dr Alexandra Morgan worked with the Continuing Professional Development (CPD) Unit, who had been approached by Albany Primary School to create a bespoke professional learning and educative mentoring programme for the school. Initial feedback from staff engaged with the programme includes: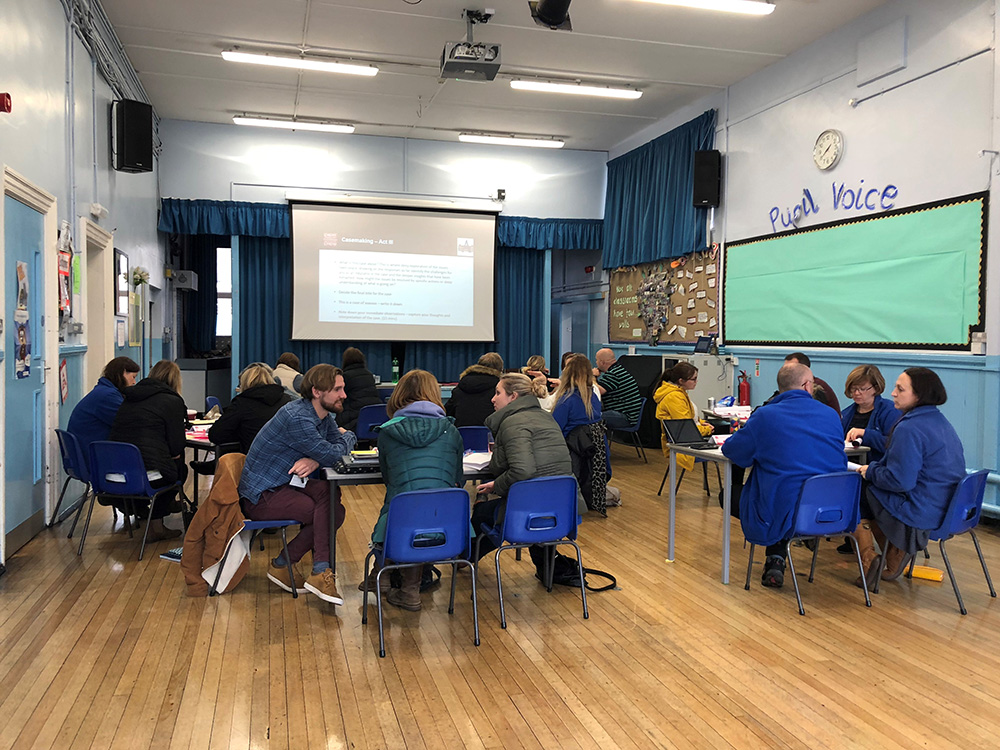 The programme
The aim of the teaching programme is to help teaching staff at Albany Primary School to have reflective conversations nested in a safe supportive professional learning and educative mentoring context. The programme works to build a culture of professional learning through educative mentoring, as well as to encourage a culture of continued reflection on classroom practice and learner experience.
The programme comprises three sections - an initial full-day session followed by a series of three 1.5-2-hour twilight sessions, and a half-day reflective session at the end of the programme.
The programme has been designed to focus on practice and learner experience whilst being underpinned by research and was developed to respond to the needs of the school, the current educational context in Wales and learning from the Masters in Education Practice. Delegates engage with relevant research to inform and contextualise discussion about practice and their learners at the sessions, and will create a short reflective piece of writing about their experiences throughout the programme.
Delivery and next steps
The course is delivered by Emmajane Milton, Co-Director of the Wales Masters in Educational Practice (MEP) and Dr Alexandra Morgan, Lecturer in the School of Social Sciences.
This has been a fantastic opportunity for Cardiff University to help engage with staff at a local school, and is something we are interested in exploring with other schools and colleges across Cardiff and South Wales.
If you would like to discuss commissioning a similar bespoke professional learning programme for your organisation or business, please do contact the CPD department. We can support you to scope, develop and deliver flexible CPD activity across Cardiff University.
Continuing Professional Development Unit
We offer a gateway for businesses to access the wide range of expertise available within Cardiff University.