7th International Gold Conference
29 July 2015
Scientists from around the world gathered in Cardiff (26-29 July) to mark a new 'gold rush' - the power of the precious metal to clean up the world of industry.
Cardiff Catalysis Institute (CCI) hosted the 7th International Gold Conference (Gold 2015) at Cardiff City Hall, which allowed experts and industry specialists joined to discuss the growing field of applications for gold as a catalyst in a range of chemical reactions.
Among the delegates are leading catalysis scientists including Professor Masatake Haruta, from Tokyo Metropolitan University, and Professor Graham Hutchings, Director of CCI - one of the world's top five catalysis research centres.
Professor Graham Hutchings said: "The value of gold as a 'safe haven' for investors in volatile world markets is extremely topical in the summer of 2015, but gold's real value arguably lies in its potential to save lives, improve health and clean up the planet.
"The manufacture of complex materials like plastic creates too much waste and not enough product. Gold catalysis can help reduce harmful chemicals produced during catalysis, and gold often produces much milder reaction conditions than other catalysts
"The precious metal is also the best catalyst for the formation of vinyl chloride, the main ingredient for the production of PVC, and has the potential to replace an environmentally harmful mercury catalyst which pollutes drinking water and claims lives across the world."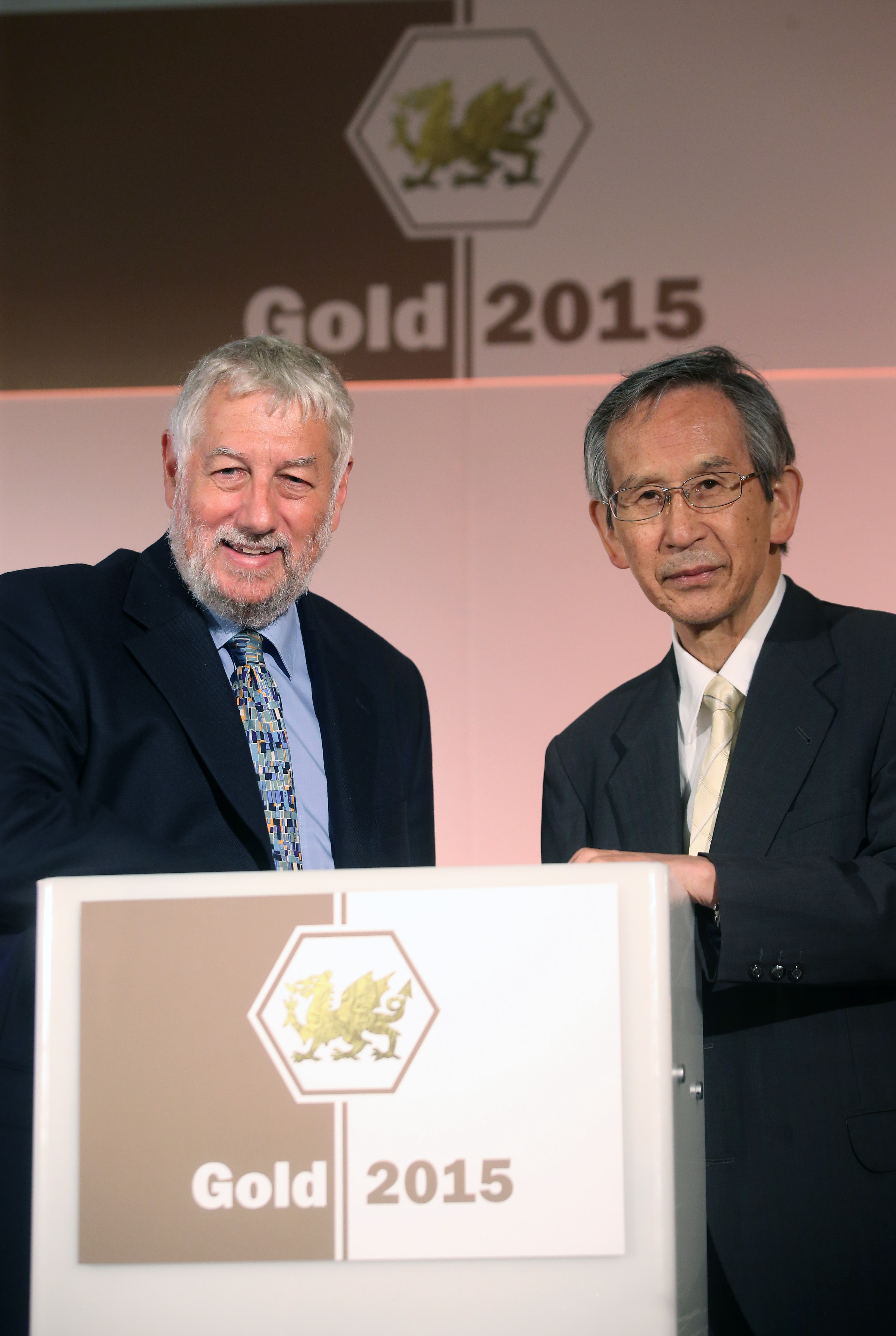 Catalysis contributes over £50bn a year to the UK economy, and plays a role in the manufacture of goods from Wales worth billions of pounds in exports. Its major role in chemistry on a global scale will be explored at Gold 2015.
Professor Haruta said: "Gold science and technology is steadily expanding its frontiers - its practical applications have only just started at the beginning of the 21st century. Important concepts in the field of catalysis of gold are being formulated. 'Small is beautiful', 'synergy with support' and 'simple chemistry' all serve to describe the drivers underpinning our research."
Trevor Keel, Vice Chair of Gold 2015 and consultant to the World Gold Council said: "Gold is at the heart of a number of established and near-market technologies, and the conference is a great opportunity for the community to gather and discuss the research and development which will lead to the next wave of applications for gold."