Student Mentor Celebration Event
25 April 2018
The Student Mentor Scheme recently celebrated the successes of Student Mentors for 2018 from the School of Computer Science and Informatics.
This year, 18 students from the School graduated from the Student Mentor Scheme. These students give up their time to help first year students with the transition to university. They enrich the student experience and help create communities amongst students within their School.
John Bennett, Mentor of the Year for the School of Computer Science and Informatics said: "Student mentoring is a wonderful opportunity to build confidence in yourself, support and encourage new students, and make friends along the way."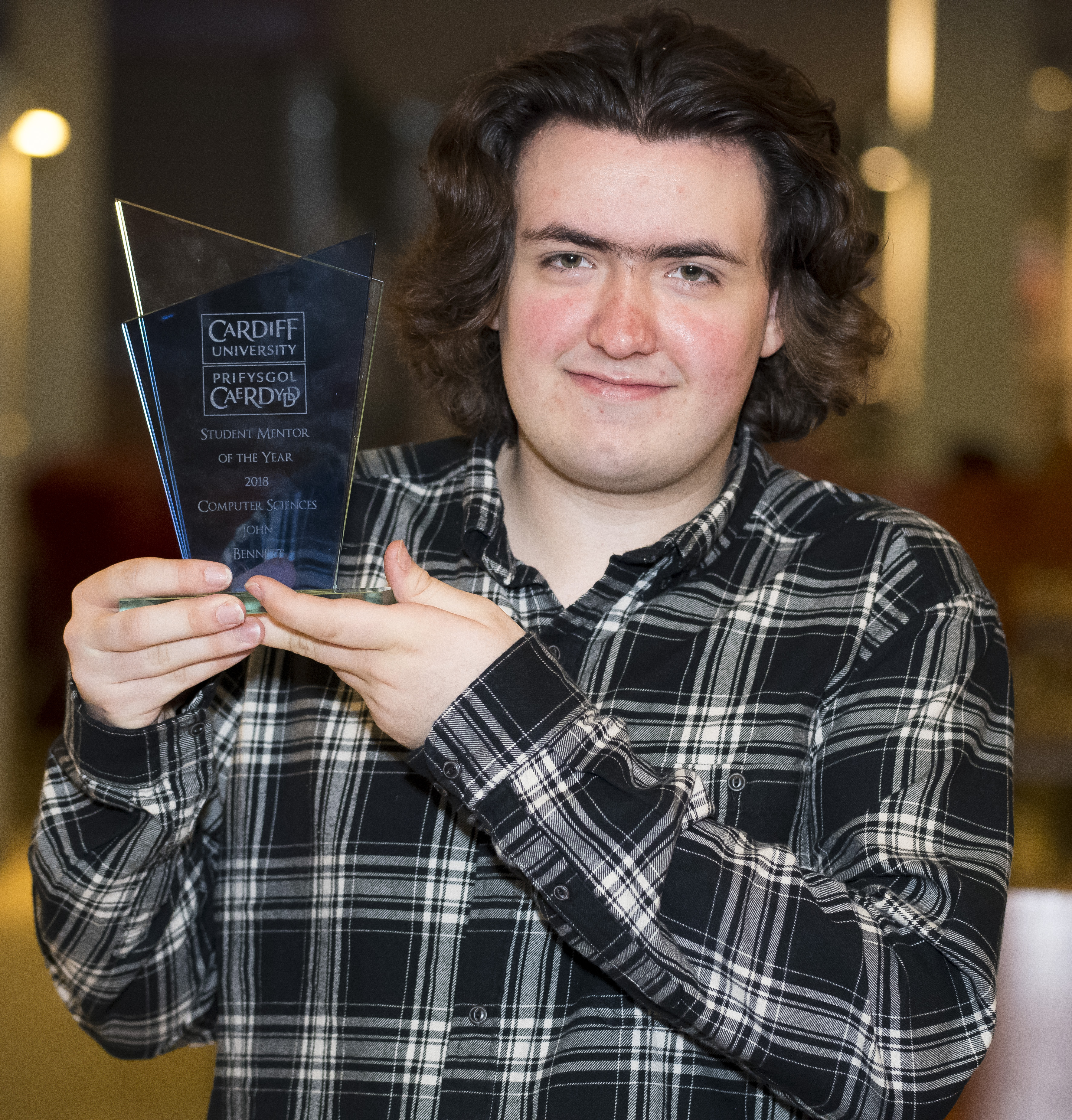 The university is incredibly grateful to all of the student mentors and proud to have such committed students represent the university. The Celebration Event was an opportunity to thank the mentors with a formal awards ceremony followed by complementary drinks and buffet.
At this year's Celebration Event, Professor Amanda Coffey, Pro-Vice Chancellor for Student Experience and Academic Standards, commended the Student Mentors for their dedication and hard work and thanked them for their positive contribution to the student experience.
Each of the Student Mentors receives training and support so that they can fulfil their role successfully. They gain vital employability skills and all hours completed count towards the Cardiff Award.