News
The School of Law and Politics at Cardiff University is sad to note the passing of Rhodri Morgan, who was the First Minister of Wales from 2000-2009.
Rhodri Morgan was an honorary professor at the School and developed a close relationship with us, keeping a keen interest in our research on devolution and related matters.
Dr Russell Sandberg, Head of Law at the School, stated: "It is difficult to over-state the influence and legacy that Rhodri Morgan has had upon the development of Wales in the twenty-first century through the cementing of Welsh devolution in particular."
Professor Richard Wyn Jones, Director of the Wales Governance Centre, commented that: "When Rhodri took over the leadership of Labour in the National Assembly in 2000, that institution still felt very fragile. Nine years later, however, Rhodri stood down as First Minister with the principle of devolution having been very widely embraced by the Welsh public. It was through Rhodri's leadership that the Welsh embraced devolution as the natural order of things."
Dr Sandberg added: "Having Rhodri Morgan as one of the honorary professors at our interdisciplinary School of Law and Politics has been an honour and a privilege. The tributes paid today have underscored that he was the most significant statesperson in modern Welsh history. Our thoughts are with his family."
Professor of Political Philosophy and International Relations, David Boucher has been appointed as Vice-President (Arts, Humanities and Social Sciences) of The Learned Society of Wales.
The Society is Wales's first national academy of science and letters and was established in 2010 to help promote awareness of how science, the arts, humanities and social sciences benefit society.
It draws upon the considerable strengths of over 450 distinguished Fellows and provides public benefit including expert scholarly advice on a variety of public policy issues related to science, engineering, medicine, arts, humanities and social sciences.
Professor Boucher has been a Fellow of the Society since 2011, and has served on its Council and General Purposes Committee prior to becoming Vice-President. He succeeds Professor M. Wynn Thomas of Swansea University in May 2017.
Professor Boucher is not the only Fellow of the Learned Society within The School of Law and Politics. He is joined by Professor of Law and Society, Daniel Wincott and Professor of Public International and European Law, Urfan Khaliq who were elected to the group in 2016.
The Centre for Health and Social Care Law (CHSCL) has recently submitted a response to Welsh Government on draft guidance for practitioners who work on cases of neglect or abuse.

In 2014, Welsh Government used its devolved powers to pass the Social Services and Well-being (Wales) Act 2014, which developed new procedures for child protection and adult safeguarding in Wales.
This year, between 31 January and 25 April, Welsh Government consulted upon guidance for practitioners on handling individual cases where adults or children are at risk of neglect or abuse.

Child protection and adult safeguarding are important functions for local authority social services. They are areas of law where tensions frequently arise between rights to autonomy, privacy, family life and protection. These are complex areas of law, where the stakes are very high if practitioners get things wrong or do not follow the correct legal processes. It is therefore important that the guidance is very robust.

CHSCL's consultation response raised concerns that Welsh Government's draft guidance was not strong enough, nor clear enough, to guide practitioners in this area. The Centre argued that areas like child protection and adult safeguarding are so important they need a Code of Practice, rather than practice guidance, because it places a stronger duty on professionals to follow the guidance.

The Centre's response highlighted several areas where it felt the legal framework and the correct processes that should be followed by practitioners were not sufficiently clear. For practitioners working with children, the Centre felt that more guidance was needed on the interaction between the Social Services and Well-being (Wales) Act 2014, the Children Act 1989 and the Children Act 2004. For practitioners working with adults, the Centre felt that more guidance was needed on how assessment and support planning worked alongside adult safeguarding, and the interface between safeguarding and the Mental Capacity Act 2005 – particularly the deprivation of liberty safeguards and the role of the Court of Protection. The Centre also called for guidance on handling cases of financial abuse of adults.

CHSCL hope that their response will aid Welsh Government in producing robust guidance that practitioners can rely upon, to ensure that practice is within the law and upholds the rights of those it seeks to protect.
Welsh Government is currently considering responses to its consultation on the draft guidance. Details of the outcome of the consultation will be published on their website in due course.
This March, the School of Law and Politics partnered with the Equality and Human Rights Commission (EHRC) in Wales to host their Annual Lecture.
This year's lecture was given by prominent Human Rights barrister, Adam Wagner and was entitled, 'Fake News, Human Rights and Access to Justice'. Mr Wagner is in chambers at One Crown Row, London and is best known as the founder of the UK Human Rights Blog, and brainchild behind RightsInfo, a charity providing online content on human rights.
The EHRC champions equality and human rights for all, working to eliminate discrimination, reduce inequality, protect human rights and to build good relations, ensuring that everyone has a fair chance to participate in society.
The event was a result of Law lecturer, Dr. Sara Drake winning ESRC funding for a PhD scholarship on 'Equality and Access to Justice in Wales' in which the School will be collaborating with the EHRC in Wales. This event aimed to build and expand on this partnership, and sought to introduce the EHRC in Wales and its stakeholders to the work conducted within the School on Equality, Human Rights and Access to Justice.
The School has a long tradition of research connected to human rights together with pro bono work. Consequently, the lecture was preceded by a research showcase which highlighted the School's range of projects within these fields to stakeholders such as local charities, civil servants, local solicitors, barristers, judges, disability groups as well as staff and students.
Dr Drake said of the event, "This event was the ideal opportunity for the Law School to bring our research on human rights to the attention of the wider equality and human rights community in Wales, and to forge relationships with key stakeholders with a view to opening up new research pathways."
Professor of Political Philosophy and International Relations, David Boucher is currently enjoying an international renaissance of his book Dylan and Cohen: Poets of Rock and Roll.
The book was first published in 2005, the research for which was funded by the AHRC, and has been continuously in print. However, since the death of Leonard Cohen and the Nobel Prize for literature being awarded to Bob Dylan in 2016, interest in the book has peaked.
The book had previously been translated into Japanese, Chinese, Serbian and Italian and has now been translated into Spanish for the e-book Latin American market, a paperback published in Mexico and a new Polish edition.
When asked what inspired the book, Professor Boucher said, "Both men were iconic figures in my youth and hailed as the greatest poets of their generation, yet their work was very different. I set out to write about how we should understand them in the context of the politics of the 1950s and 1960s, and as exponents of different genres of poetic writing."
"Their appeal has endured for over five decades because of their immense personal presence, or charisma, and their transformation of the popular song into an elevated art form, appealing to new audiences from generation to generation."
Professor Boucher's research of both singers is part of his on-going commitment to the politics of popular culture, the most recent manifestations of which are a number of articles that he written on Bob Dylan, The Beats and Dylan Thomas.
To read more by Professor Boucher on Cohen and Dylan his posts Sincerely L. Cohen and No Reason to Get Excited are available on the British Academy Blog.
Politics students recently welcomed Dr Kay Swinburne, Member of the European Parliament for Wales, to the School to discuss Brexit.
Dr Swinburne's talk 'The Brexit Process from a UK & EU27 Perspective' was a frank and open discussion which covered the major challenges facing the UK as it leaves the EU and seeks to negotiate a new set of terms for its future relationship with the union.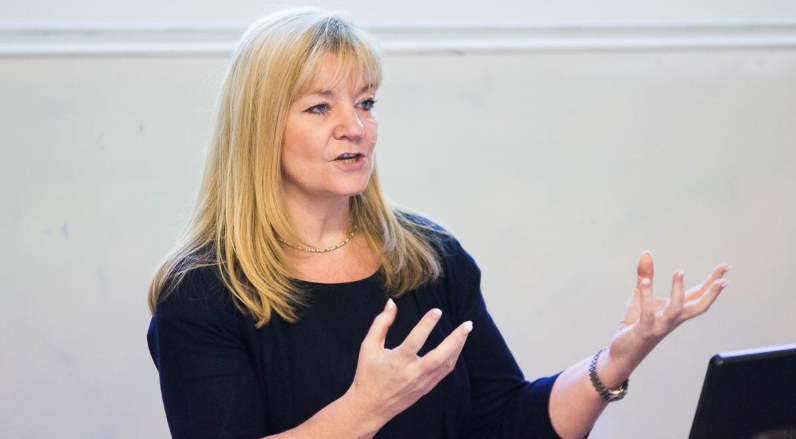 The Conservative MEP for Wales spoke of her first-hand experience of negotiating with Michel Barnier, the European Commission's Chief Negotiator, and of working alongside Guy Verhofstadt, the MEP tasked with representing the European Parliament. Dr Swinburne also discussed the negotiating strategy of the Prime Minister, Theresa May, and the tensions that may emerge within her Conservative colleagues in the House of Commons.
The lecture was delivered to second year students of the module 'Politics and Policies of the European Union', a module convened by Dr Einion Dafydd.
With record breaking ticket sales and a host of inspiring speakers, TEDxCardiff 2017 once again promises to be packed with ideas worth spreading.
Cardiff University is delighted to once again sponsor the sell-out event at the Tramshed (Saturday 22 April).
TED is a non-profit devoted to spreading ideas, usually in the form of short, powerful talks. TED began in 1984 as a conference where Technology, Entertainment and Design converged, and today covers almost all topics — from science to business to global issues — in more than 100 languages. Independently run TEDx events, like TEDxCardiff, help share ideas in communities around the world.
The event is live streamed via the TEDx Cardiff website so, if you've missed out on tickets, you can still catch all the talks, including those from some of our leading researchers.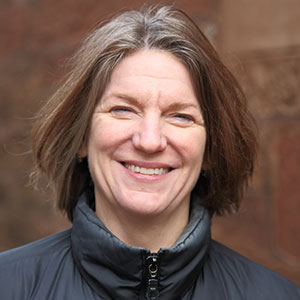 Professor Mary Heimann, Chair of Modern History at the School of History, Archaeology and Religion, is a leading authority on the history of Czechoslovakia, a country that was set up as a democratic, liberal and multinational state, but fell prey to ethnic chauvinism, dictatorship, and both Fascist and Communist rule.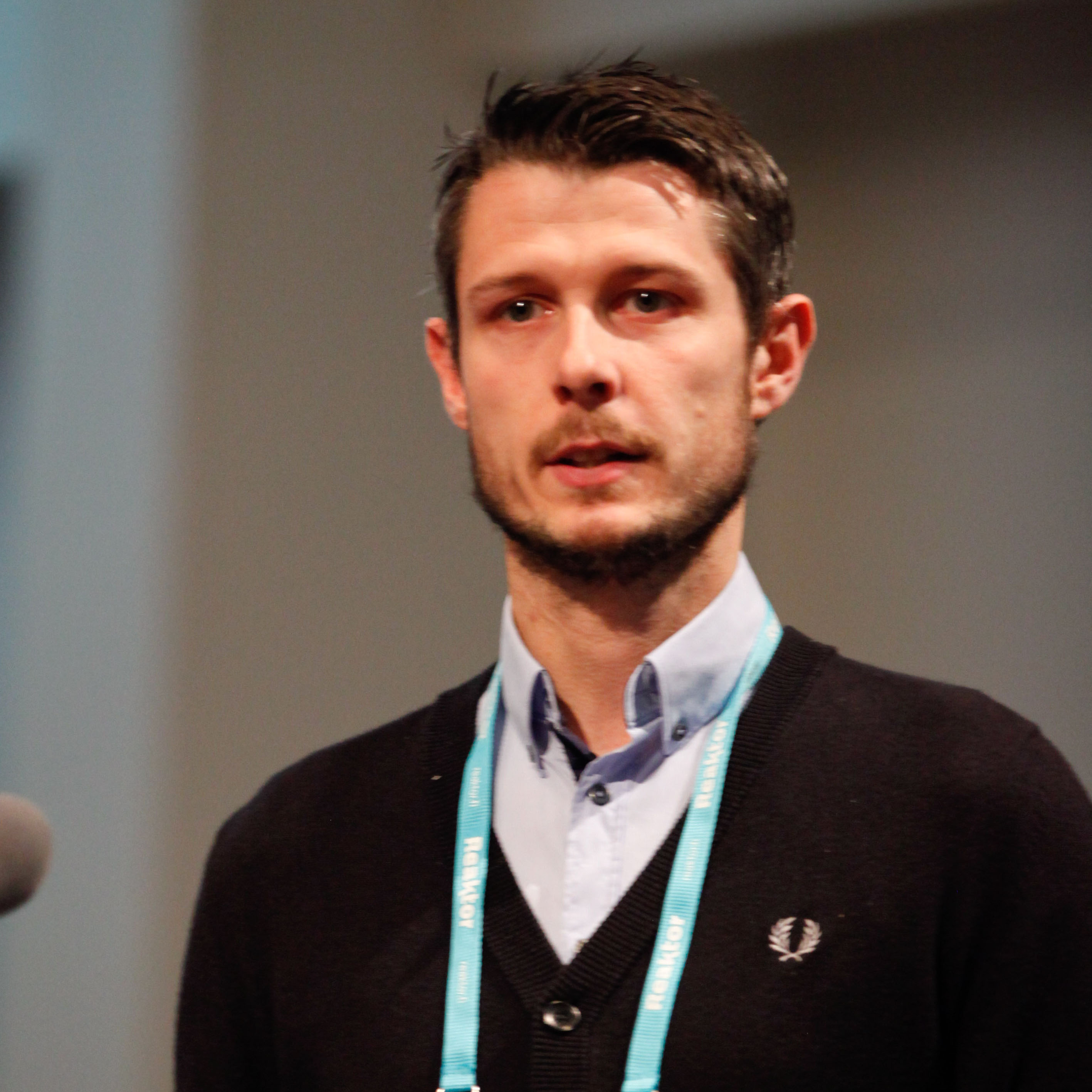 Dr Pete Burnap is a Senior Lecturer (Associate Professor) at the School of Computer Science & Informatics and a director of the Social Data Science Lab. He is an applied computer scientist with a principal focus on data and computational methods to improve understanding, operations and decision making outside of academia, while contributing to the academic fields of Social Computing, Web Science and Cybersecurity.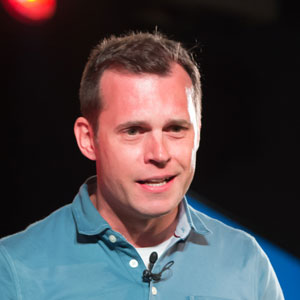 Professor René Lindstädt is Head of the School of Law and Politics. His research, which has been published in leading political science, law and interdisciplinary journals, focuses on questions of political accountability trying to understand how elected officials are kept in check by voters, the media and elected officials in other government branches. Most of his research studies legislatures, but he also has a long-standing interest in constitutional courts, in particular the U.S. Supreme Court and its role in the American separation-of-powers system.
Alumnus Dr Mark Taubert is a Consultant Physician in Palliative Medicine for Velindre NHS Trust and a Tutor on our MSc in Palliative Medicine course. He writes about palliative care, terminal illness, hope and grief and a letter he wrote to David Bowie after his death went viral last year.
For the full line up of speakers visit the TEDxCardiff website or follow TEDxCardiff on Twitter, Facebook.or Instagram.
Students from across the country came together this month for the inaugural UK Joint Public Speaking Competition.
The event, which took place in Cardiff's Glamorgan Building, was organised by Law and Politics student, Natasha Hole who is Public Speaking Officer for the School's Law Society.
Natasha wished to connect like-minded students who have a passion for public speaking and create a platform that allowed participants to showcase their growing confidence in public speaking; a task that many find difficult and daunting!
The competition was open to undergraduate and postgraduate students and was attended by participants hailing from as far afield as Warwick, Birmingham and Swansea.
The judging team consisted of Liz Maher, Director of Centurion VAT Specialists Ltd and President of Cardiff Capital City Region Chamber Council, Bindu Cardoza MSc, Founder of Jascarm International, Motivational Speaker and Vice-President of Cardiff Toastmasters and Simon McCann, Partner at Blake Morgan LLP Solicitors.
Speech topics were diverse and ranged from the heart felt to the humorous with many a mention of Donald Trump! Participants were required to speak on a topic of their choice for the first round followed by a 'random round' where speakers were given envelopes which contained nominated topics such as 'How does social media effect our future generations?' and 'Discuss some unique and bizarre British habits…'
After much deliberation, Oluwa Akerele of Warwick University was awarded first prize in the competition for her speech, 'The Silent Observer' which talked about listening and observing and how these skills can be your most powerful tools in life. She was followed by Arushi Madan from Birmingham University who scooped the second prize and Rachel Hondora from Cardiff University who came in at third.
Organiser Natasha said, "I sincerely hope that successors, from universities around the UK, will continue to work jointly and turn this into an annual public speaking competition."
Dr Russell Sandberg, Head of Law, commented, "It was a pleasure to host this innovative event at Cardiff and to hear such excellent speeches: some were humorous, some were heartbreaking and all were very well delivered. Thanks to the judges for their time and to Natasha and the student-run Law Society for their exceptional work in organising this."
Two Law academics have been chosen as subjects for a new photography exhibition which will showcase a range of remarkable women who contribute to life at Cardiff University.
Law lecturers Ambreena Manji and Cathy Cobley are two of just 12 women selected to be part of the Women@Cardiff photography exhibition which was announced on this year's International Women's Day, 8 March 2017.
The photography exhibition seeks to celebrate outstanding female members of staff, both in professional services and academia, who make a significant contribution to life at the University.
Staff were asked to nominate a current or retired member of female staff who fitted the bill and a judging panel shortlisted a smaller group in order for a final vote to be taken.
Each member of staff selected by the committee has now been photographed, ready for a formal launch of the initiative.
Ambreena and Cathy were nominated by their peers for a number of reasons. Senior lecturer, Cathy's nomination detailed that, "her contribution to the School, Cardiff University and the broader Welsh legal community has been immense." She was described as "an example not just of a remarkable colleague but as an endorsement of the opportunities that the University can give" while Law Professor, Ambreena was described as the embodiment of "the University's commitment to diversity, global citizenship, intellectual honesty and inspiration." Those who nominated her hoped that their recognition of her work would "inspire others".
Talking of her involvement in the initiative Ambreena said, "Although the portraits are of individual women, what really counts is our collective feminist practice as women in the School of Law and Politics. It is a privilege to work with women whose commitment to outstanding scholarship and engaged legal education I admire. I learn from them every day."
Cathy added that she was "honoured to be nominated to take part in the Women@Cardiff initiative". She said that, "Since joining the university more than 30 years ago as an undergraduate student I have been taught by, and subsequently worked with, numerous incredible colleagues and I have seen the tremendous contribution that my female colleagues have made to ensuring that the student experience at Cardiff is second to none. Unfortunately such contribution frequently goes unnoticed, which is why the Women@Cardiff initiative is such a positive step. Having studied for my Initial degree as a mature student with young children, I have always been very conscious of the challenges faced by many of our students in pursuing a university education and I have always tried to reflect this in my work as an admissions tutor. I hope I have acted as a positive role model over the years - it has certainly been a wonderful experience to nurture and support so many students through their studies and watch them flourish as individuals."
The Women@Cardiff photography exhibition will be officially launched in April with an exhibition in the VJ Gallery, Main Building. Following this, the exhibition will be displayed in various locations across campus.
In a month when accident compensation has again made front page news, Professor Richard Lewis has published a key article on the tactics used by lawyers when negotiating the settlement of claims.
His analysis is based on a series of interviews with practitioners and appears in the current issue of Legal Studies, the journal of the Society of Legal Scholars. The work has been financed by the Institute of European Tort Law based in Vienna and is part of a wider project also involving researchers in Holland and Norway. Professor Lewis is to present his research at the conference of Canadian lawyers to be held in Vancouver in May.
The article illustrates how tactics can affect the outcome of cases irrespective of their legal merits, one practitioner even claiming that 'the majority of litigation is tactics rather than law'.
Professor Lewis said, "In line with the School's emphasis on studying law in context, I was keen to show how the law in practice was different from that in the textbooks. Focus on court-based justice is very misleading when only one per cent of compensation claims get as far as a judge. The factors affecting whether a claim succeeds and how much damages are paid are much more complex than the formal application of the legal rules alone."
Download the full paper: Tort Tactics: An Empirical Study of Personal Injury Litigation Strategies" (2017) 37(1) Legal Studies 162 - 185.