News
Members of the Centre for Law and Religion have contributed to a new book series on Law and Christianity published by Cambridge University Press.
The Law and Christianity series publishes cutting-edge work on Catholic, Protestant, and Orthodox Christian contributions to public, private, penal, and procedural law and legal theory.
Mark Hill QC, Visiting Professor at the Centre for Law and Religion and Richard Helmholz, distinguished academic associate of the Centre, have edited Great Christian jurists in English History which was published this June.
This is the first book in a planned Great Christian Jurists series which will comprise a library of national volumes of detailed biographies of leading jurists, judges and practitioners, assessing the impact of their Christian faith on the professional output of the individuals studied. Little has previously been written about the faith of the great judges who framed and developed the English common law over centuries, but this unique volume explores how their beliefs were reflected in their judicial functions. This comparative study, embracing ten centuries of English law, draws some remarkable conclusions as to how Christianity shaped the views of lawyers and judges. Adopting a long historical perspective, this volume also explores the lives of judges whose practice in or conception of law helped to shape the Church, its law or the articulation of its doctrine.
In addition to an introduction by the editors, the book includes chapters on William Lyndwood by Richard Helmholz, Richard Hooker by Norman Doe, Professor of Law and Director of the Centre for Law and Religion and FW Maitland is discussed by Head of Law, Russell Sandberg,
Norman Doe has edited Christianity and Natural Law. Historically, natural law has played a pivotal role in Christian approaches to the law, and a contested role in legal philosophy generally. However, comparative study of natural law across global Christian traditions is largely neglected. This book provides not only the history of natural law ideas across mainstream Christian traditions worldwide, but also an ecumenical comparison of the contemporary natural law positions of different traditions. Its focus is not solely theoretical: it tests the practical utility of natural law by exploring its use in the legal systems of the churches studied. Alongside analysis of the assumptions underlying the concept, it also proposes a jurisprudence of Christian law itself. With chapters written by distinguished lawyers and theologians across the world, this book is designed for those studying and teaching law or theology, those who practice and study ecumenism, and those involved in the practice of church law.
In addition to a preface by the editor, the book includes chapters on 'Natural law and Christianity: a brief history' by Richard Helmholz, 'Natural law in an interfaith context: the Abrahamic religions' by Norman Doe and 'Towards a jurisprudence of Christian law' by Russell Sandberg.
The Law and Christianity series is edited by John Witte Jr, Jonas Robitscher Professor of Law, Director of Center for the Study of Law and Religion, Emory Law School and distinguished academic associate of the Centre for Law and Religion.
Professor of Law, Norman Doe recently played a part in the consecration of the first female Bishop of Llandaff.
On 15 July 2017, Brecon Cathedral hosted the consecration of the Very Reverend June Osborne as the 72nd Bishop of Llandaff. Professor Doe, who is also Chancellor of the Diocese of Bangor where he is presiding judge of its Consistory Court, served as the Proctor. The Proctor's function is to assure the Synod publicly that the bishop-designate fulfils the requirements of the Canon Law of the Church in Wales necessary to assume the office of Bishop of Llandaff.
Former Dean of Salisbury, June Osborne is the first woman to hold this office in the history of the Diocese of Llandaff. The consecration was preceded by a Sacred Synod at which the Bishops of the Church in Wales confirmed the appointment. The Synod took place at Brecon Cathedral on Friday 14 July.
The 2017 general election provided seismic shocks, but why did little change in Wales where Labour won for the 26th time in a row?
Cardiff University political expert Professor Roger Scully examines the fall-out from the election at 14:30 on Tuesday 8 August in the Societies 2 tent at the National Eisteddfod.
Professor Scully, who will look in depth at the post-electoral landscape in Wales, said the snap election dismantled "much of what we thought we knew".
But in Wales, despite an early Cardiff University/ITV Wales poll putting the Conservatives ahead, the electorate reverted to type on polling day.
"The last time Labour lost a general election in Wales was in 1918. David Lloyd George was the last person to beat them," said Professor Scully, Acting Director of Cardiff University's Wales Governance Centre.
"At the start of the campaign we had a poll putting the Conservatives 10 points ahead in Wales.
"It was reported in the Times of India and we had Australian documentary makers showing up at the office, but Labour managed to turn it around."
Carwyn Jones and Jeremy Corbyn
Professor Scully pointed out that Welsh Labour kept a firm grip on the campaign in Wales, pushing Welsh Labour leader Carwyn Jones rather than party leader Jeremy Corbyn.
Meanwhile Tory fortunes in Wales soon faded after that remarkable polling peak in April.
"At the start of the campaign Theresa May was still enjoying her honeymoon period and was a long way ahead in personality ratings," said Professor Scully.
"But her personal ratings fell substantially."
Professor Scully said an interesting feature of the campaign was how traditional British party politics had been partly submerged by very distinctive campaigns in Wales and Scotland.
While Welsh Labour pushed its own agenda driven by its First Minister, the focus in Scotland was on independence and the possibility of a second referendum.
"I think we saw the hollowing out of a genuinely British party politics," added Professor Scully.
The most important election for a generation
But one issue that cannot be ignored is Brexit. The true significance of the election may hinge on whether it has irrevocably affected the UK Government's approach to exiting the EU.
Professor Scully said a large majority for Theresa May would have been interpreted as an endorsement of a hard Brexit. However he said the hung parliament that resulted may now force the Prime Minister to change course and accept a more "gentle" exit.
"Every general election is called the 'most important election for a generation' by the politicians fighting it. But if the outcome of the 2017 election leads to a fundamental change of course on Brexit, it will actually deserve that title," he said.
Cardiff University's theme for the 2017 National Eisteddfod is Cardiff Connected – how Cardiff University and its students, staff and alumni are connected to Wales and beyond.
A leading political expert from Cardiff University is to present the first detailed analysis of what really happened in Wales during the dramatic EU referendum.
Professor Richard Wyn Jones's special lecture at the National Eisteddfod will explain why Wales voted for Brexit despite benefiting from the EU by around £245m each year.
Professor Jones said his research revealed remarkable differences of opinion within Wales on the question of EU membership, these differences reflecting the different senses of national identity that exist among the country's population.
He promised that by the end of the lecture "people will start to understand Welsh politics in a different way".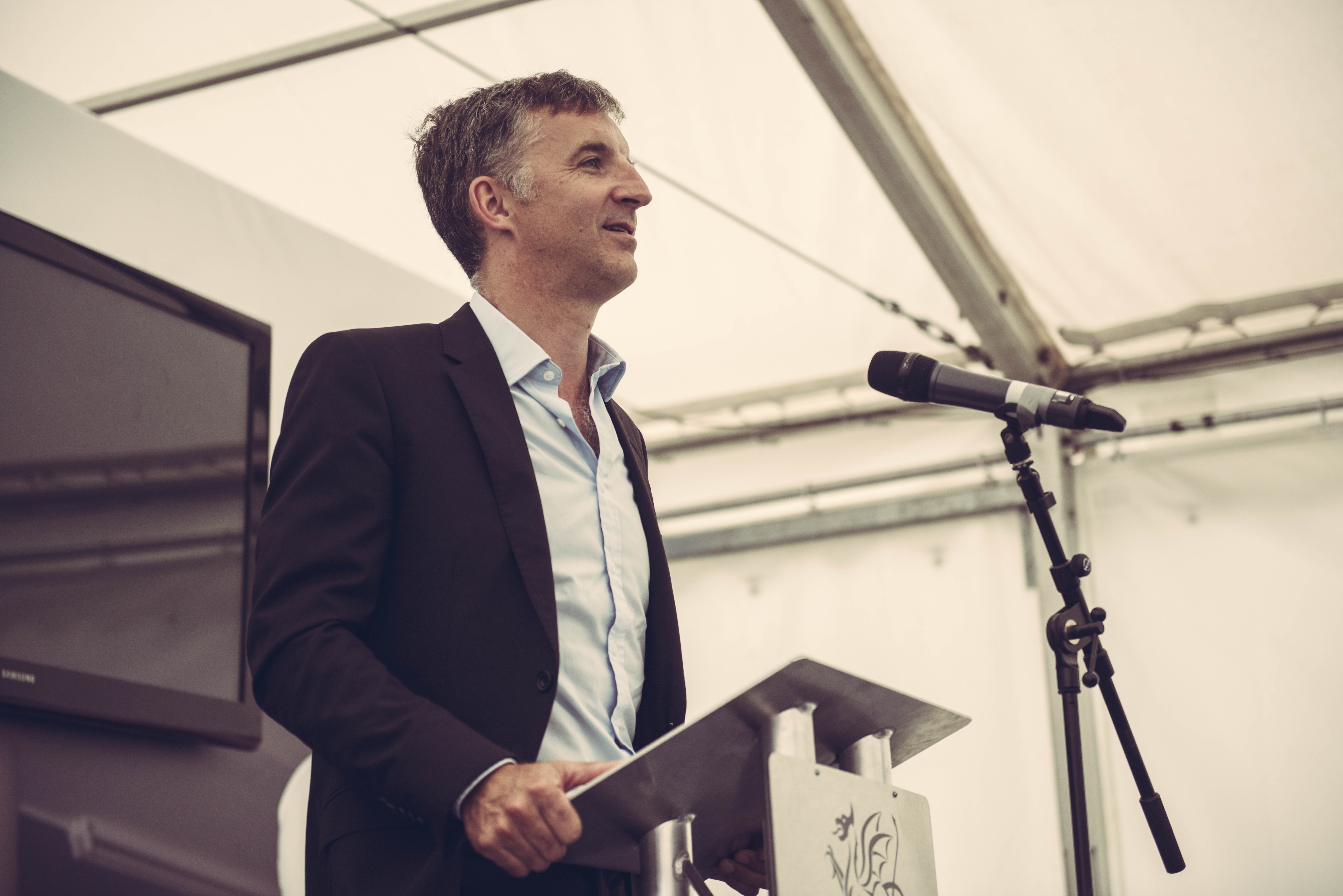 "This will be the first attempt to explain the EU referendum result in Wales which seemed to take many people by surprise," said Professor Jones.
"I'll be showing some dramatic differences in opinion within Wales related to different senses of national identity among the Welsh population."
The lecture takes place at Societies Tent 1 at 11:00 on Thursday 10 August.
This year's National Eisteddfod takes place in Anglesey from 4-12 August.
Cardiff University's theme for the 2017 National Eisteddfod is Cardiff Connected – how Cardiff University and its students, staff and alumni are connected to Wales and beyond.
A research team that studies maritime security capacity building in the Western Indian Ocean attended the 20th plenary meeting of the Contact Group on Piracy off the Coast of Somalia this July.
The SafeSeas team is based at the School of Law and Politics and the Crime and Security Research Institute.
The Contact Group is the major international body where the response to Somali piracy is coordinated. Over 80 states and 25 international organisations participate in the group. The major subject of discussion of the 20th plenary was how the international community should respond to the recent spike in piracy incidents close to the coast of Somalia. Dr Christian Bueger who was leading the delegation from Cardiff commented, "Attending and actively participating in this major multilateral meeting gave us the opportunity to put our research into practice, in particular by advising the chairmen of the Contact Group and presenting options to the plenary. It was also an excellent opportunity to learn more about the current state of capacity building activities and to meet colleagues from all around the world."
Dr. Bueger has attended the Contact group meetings since 2013 and also maintains the website and document archive of the group Lessons from Piracy. SafeSeas is a research project funded by the British Academy's Sustainable Development Programme.
Dr Edwin Egede, Senior Lecturer in International Law & International Relations was recently invited by the United Nations Economic Commission for Africa (UNECA) Capacity Development Division to speak as a panel member at high level meeting on the African Blue Economy.
The Policy dialogue, which took place in Abidjan, Côte d' Ivoire, looked at the Governance of resources and maritime activities for sustainable development in Africa and brought together government officials from African Union member States, officials of various international organisations, academics, private sector and NGO officials.
The aim of the Policy dialogue was to raise awareness among African Union member States on the urgent need to implement the continental resource governance framework and also the maritime specialised African Union instruments to ensure development, security and safety at sea; to make contributions towards promoting regional and national development of local policy and legal instruments for the implementation of the 2050 AIM Strategy; to facilitate the formulation of policy and specific measures for the development of the blue economy and to help provide capacity-building for African States in this area, taking into account gender issues; to make contributions towards the effective and sustainable incorporation of the African continent into the global framework for the governance of seas and oceans.
Dr. Egede gave a presentation at the Policy dialogue on African Blue Economy and Deep Seabed Mining. His presentation, based on his research, built upon a previous presentation he made at a high profile workshop in May 2017 at Kampala, Uganda, which was organised by the International Seabed Authority and the Republic of Uganda, in partnership with the UNECA, African Minerals Development Centre, Grid Arendal and PEW Charitable Trust, with the support of the African Union Commission.
Dr. Egede commenting on the Policy dialogue said, "It was a fruitful policy dialogue between public and private stakeholders and involved a valuable exchange of ideas between different sectors that would no doubt foster policy coherence in the implementation of the African Blue Economy."
The School of Law and Politics held its 2017 Graduation ceremony on 17 July 2017 at St David's Hall, Cardiff.
Approximately 900 people were invited to the ceremony which was followed by a post-graduation reception in the grounds of the University's Main Building. Guests enjoyed champagne and strawberries while they mingled with staff and celebrated students' achievements.
Head of School Professor René Lindstädt welcomed the guests to Cardiff and congratulated all graduands for their hard work during the years that they had studied at the School.
Following his speech, Professor Lindstädt went on to present a number of prizes to students who had been recognised within a variety of areas. They were as follows:
Law prizes
Aka Onwuazor Prize
Aman Nath

Cecil Fifoot – Contract
Aman Nath
Ecclesiastical Law Society Prize
David Horne
Cecil Fifoot – Tort
Chon Thong
Sophie Rudd
Margery Hardwicke Prize for Land Law
Chon Thong
Alan and Cyril Body Educational Trust Prize
Saxon Norgard
Josephine Hebestreit
Eversheds Prize in Company Law
Katie Shankland
Geldards Prize
Jack Pankhurst
Family Law Prize
Isabelle Cam
Kate Williams
Oxford University Press Law Prize
Connie Edwards
Eversheds Prize in Trusts
Foong Yee
Thomson Reuters Law Prize
George Collins

Cardiff Law School Prize
George Collins
Deighton Pierce Glynn Prize
George Collins
Politics prizes
The John Cross Prize
Joel Haley
Best Dissertation Prize
Louisa Idel
Charlotte Weatherill
Myfanwy Mainwaring-Smith
Best Second Year Performance
Matthew Congreve
We hope all students and their family members enjoyed our celebrations and we wish the graduating class of 2017 the very best for the future.
A second year Law student is getting ready for the trip of a life time after being awarded a scholarship to visit Patagonia.
Swyn Llyr, who studies Law and Welsh, will be entering her third year in September, but before that she will travel to Chubut in Argentina to support the work of Cynllun yr Iaith Gymraeg (Welsh Language Scheme) which is a partnership between Welsh Government, the British Council, Cardiff University, The Wales-Argentina Society and Menter Iaith Patagonia. Swyn will also undertake work experience in schools and language classes for adults as well as taking part in local events.
Swyn's scholarship was awarded to her and four other students through an agreement with the School of Welsh and Banco Santander which awards the scholarships each year in order for undergraduate students to visit the Welsh settlement, Y Wladfa.
Swyn is understandably excited about the trip which will take place in August. She said, "The culture, society and ethnic backgrounds of others is of great interest to me, and to be able to compare various methods of learning and the education system in Patagonia with the Welsh education system will be fascinating and will undoubtedly enrich my cultural awareness."
"Developing my knowledge of the cultural values will not only be extremely interesting, but it will also help me to understand the international current affairs. As a student studying Law and Welsh, I am fully aware of the importance of equality and individual rights and of respecting differences, I am therefore extremely keen to learn and experience the differences that exist between Wales and Patagonia."
Law lecturer Katie Richards said of Swyn's achievement, "The School was delighted to hear that Swyn had been awarded a scholarship to visit Argentina. We really encourage our students to take all the opportunities that come their way and this is one that I am sure Swyn will relish every minute of. University isn't just about studying; it's also about life experiences so we wish Swyn the best of luck on her travels and are already looking forward to hearing about her adventures on her return!"
After University Swyn hopes to complete the Legal Practice Course in Cardiff, before finding a training contract to become a qualified lawyer.
Good luck for your trip Swyn!
Some of Cardiff University's highest profile experts will be on hand at this year's National Eisteddfod to make sense of a tumultuous period that will affect Wales for generations.
The seismic impact of Brexit, the repercussions of the remarkable 2017 snap election and the future of devolution in Wales are just some of the substantial issues to be tackled.
The University's political talks and discussions will complement a range of other events focused on Welsh language and culture.
This year's National Eisteddfod takes place in Anglesey from 4-12 August.
National identity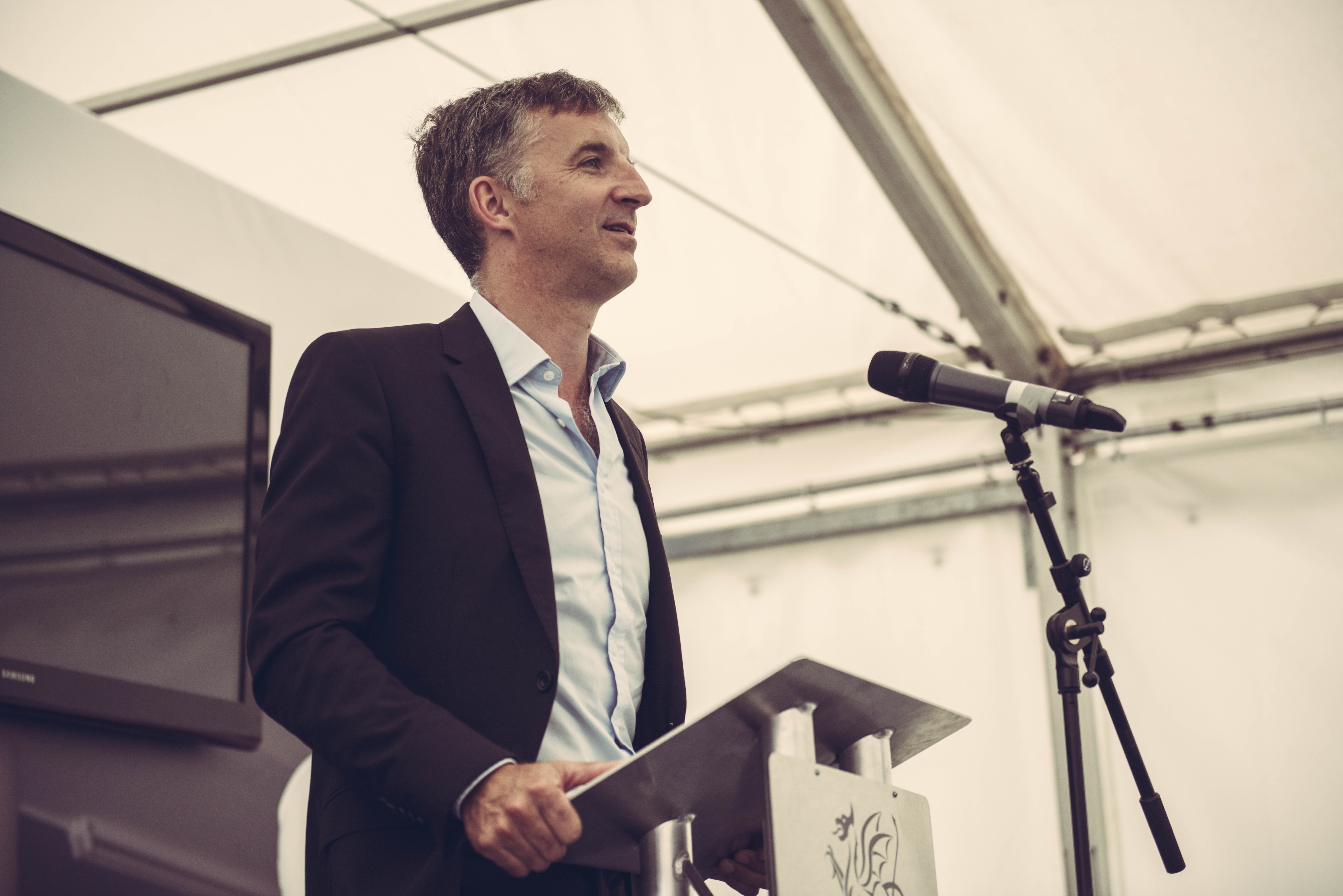 Cardiff University political expert Professor Richard Wyn Jones presents the first detailed analysis of what really happened in Wales during the dramatic EU referendum, in a special lecture at 11:00 on Thursday 10 August in the Societies 1 tent.
Professor Jones seeks to explain why more than half the people of Wales voted to leave the European Union despite being in a part of the UK that benefits most from EU membership.
He will reveal dramatic differences of opinion in Wales depending upon attitudes to national identity.
The latest developments in the Brexit process are the subject of a Wales Governance Centre discussion at the Cardiff University tent, also on 10 August (13:00), as Dr Huw Pritchard, Manon George and Ed Poole seek to explain this most complex of uncouplings.
Political expert Professor Roger Scully, Acting Director of Cardiff University's Wales Governance Centre, said the general election provided some notable upsets and could reasonably be described as the "most important for a generation".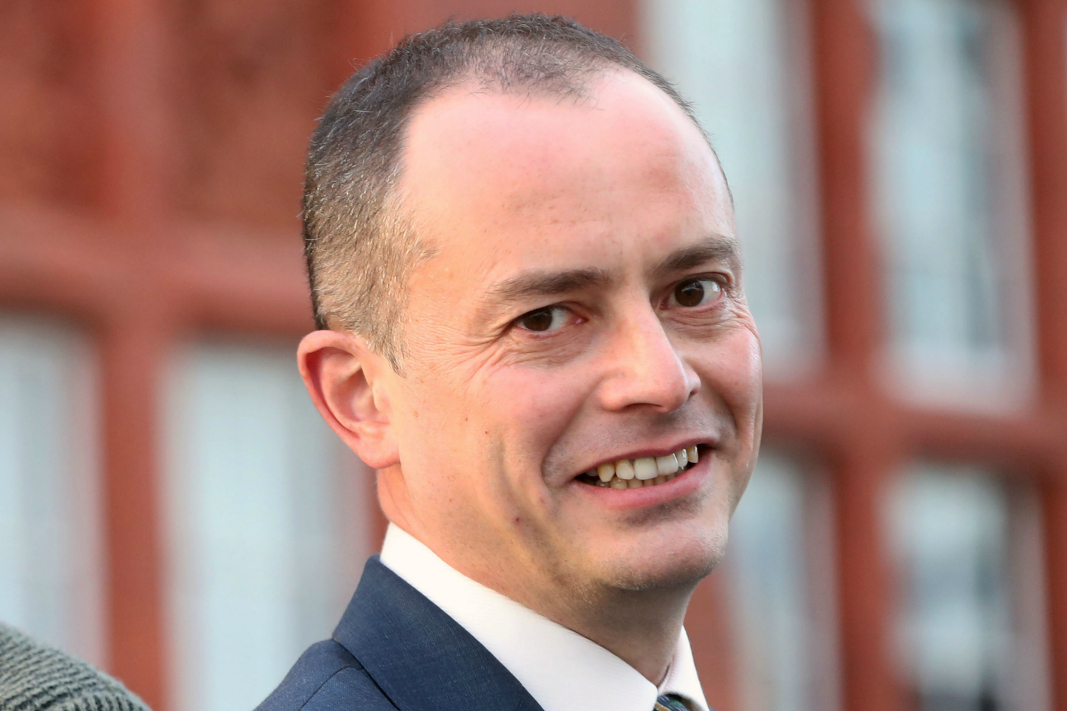 He examines the fall-out from the June poll, including its effect on Brexit and why Labour won in Wales for the 26th time in a row, at 14:30 on Tuesday 8 August in the Societies 2 tent.
Anglesey and the Assembly
Rhun ap Iorwerth, Assembly Member for Ynys Môn, offers his thoughts on Brexit, Anglesey and the future direction of Welsh politics at 16:00 on Wednesday 9 August in the Cardiff University tent.
Anglesey and the Assembly has been organised in partnership with ITV Cymru Wales and will see the Plaid Cymru AM in conversation with Y Byd ar Bedwar.
Devolution is further under the microscope when Professor Jones and National Assembly for Wales Presiding Officer Elin Jones, AM for Ceredigion, examine two decades of the transfer of powers from Westminster to Wales.
The discussion, chaired by BBC Cymru Wales broadcaster Dewi Llwyd and jointly organised by Cardiff University, BBC Cymru Wales and the National Assembly, takes place in the Societies 2 tent at 11:30 on Friday 11 August.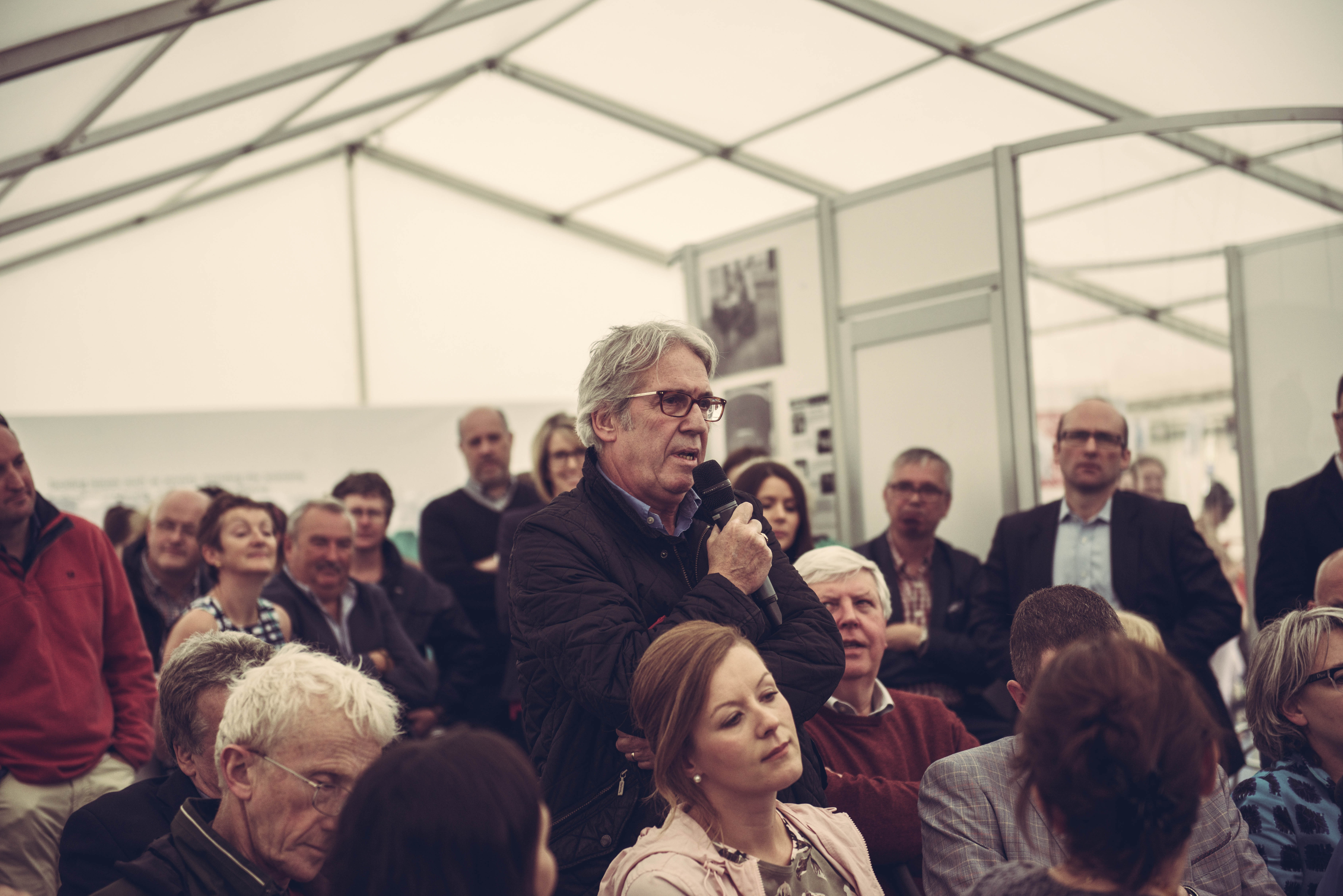 This year's Cardiff University media debate - at 14:00 on Wednesday 9 August - will be chaired by the School of Journalism, Media & Cultural Studies' Sian Morgan Lloyd, who asks whether Wales is portrayed fairly on television.
The panel of industry leaders features Sian Gwynedd, Head of Content Production at BBC Cymru Wales; Amanda Rees, Creative Content Director at S4C; and Angharad Mair, Executive Director of Tinopolis and Chair of BAFTA Cymru.
Radio has its turn in the spotlight when BBC Radio Cymru Editor Betsan Powys gives further details about exciting plans for a new Welsh language radio station.
Find out what is planned for BBC Radio Cymru 2, at the Cardiff University tent at 15:00 on Tuesday 8 August.
Llais y Maes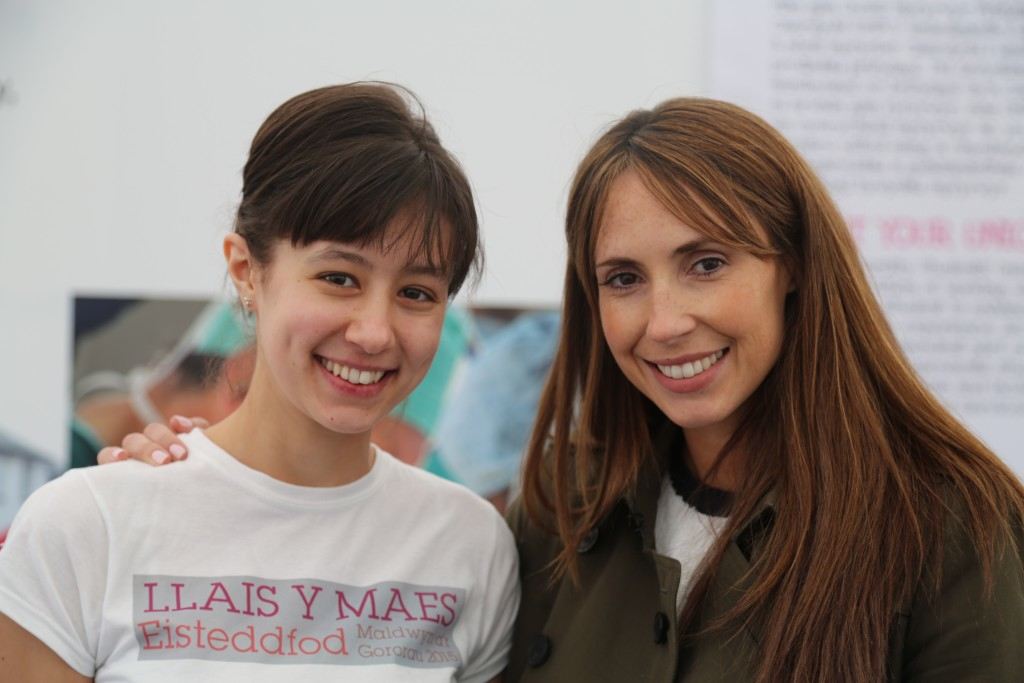 The University's exciting Llais y Maes (Voice of the Maes) digital news service returns for its fifth appearance, in partnership with S4C, ITV Cymru Wales and the National Eisteddfod.
Cardiff University students studying at the School of Journalism, Media & Cultural Studies will work alongside industry professionals to create unique multi-platform content from the Maes.
The School of Welsh's Dr Siwan Rosser will be joined by leading names from media and publishing in Wales to discuss how to engage young audiences with storytelling across print, media and digital platforms (Cardiff University tent, Friday 11 August at 13:00)
Anglesey-specific presentations also feature strongly including a talk by Dr Llion Pryderi Roberts, School of Welsh, on the contribution of Sir John Morris-Jones, eisteddfodic adjudicator and literary critic (Cardiff University tent, Monday 7 August at 14:00).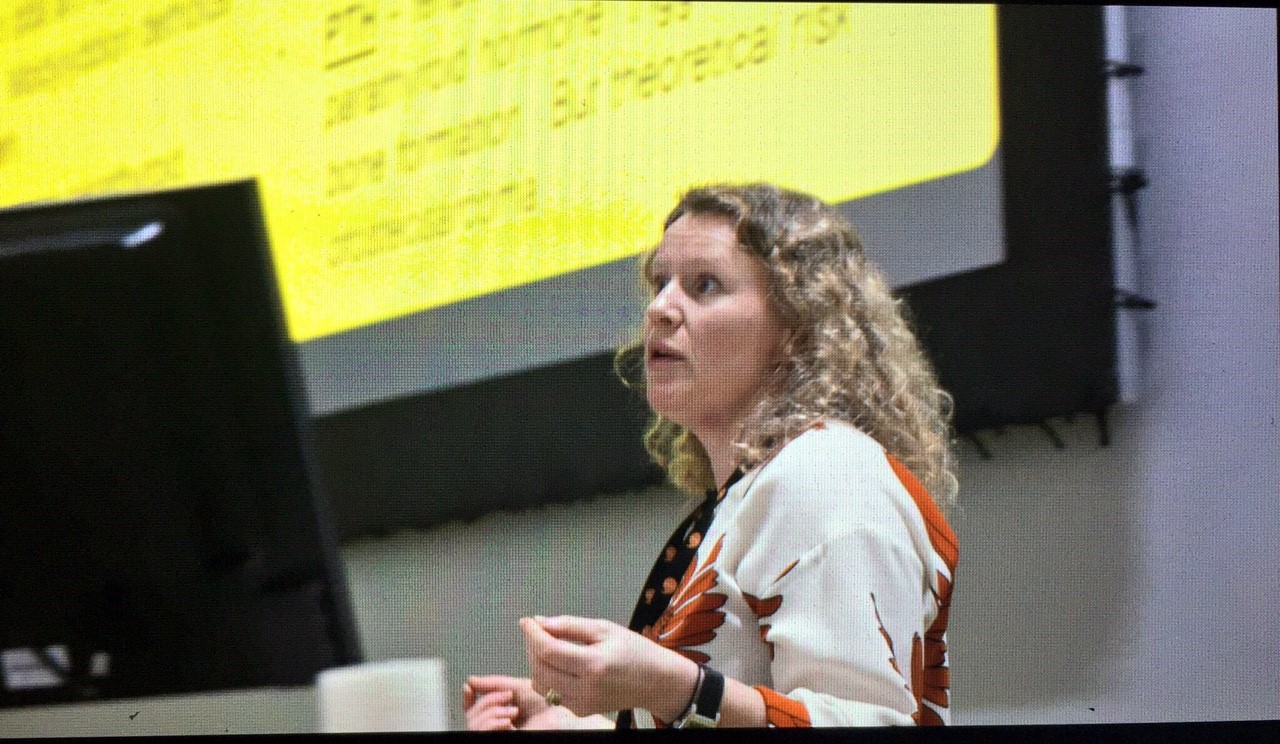 The School of Medicine's Dr Awen Iorwerth – who delivered the first ever medical lecture in Welsh earlier this year at Cardiff University - looks at Anglesey's role in producing distinguished doctors and how a new generation can be similarly inspired (Societies 2 tent, Thursday 10 August at 16:30).
And sure to spark debate at the Cardiff University tent is a talk by Siôn Llewelyn Jones, from the School of Social Sciences, who asks whether Welsh-medium schools in south-east Wales are "middle class" (Thursday 10 August at 16:00).
Cardiff University's theme for the 2017 National Eisteddfod is Cardiff Connected – how Cardiff University and its students, staff and alumni are connected to Wales and beyond.
A School of Law and Politics academic has been named as the new home base editor of a unique journal which explores international politics using feminist and gender theory.
From January 2018, the International Feminist Journal of Politics will be based at the School of Law and Politics and will be led by an editorial team consisting of Professor Marysia Zalewski, Professor Brooke Ackerly (Vanderbilt University, USA) Professor Elisabeth Jay Friedman (University of San Francisco, USA) and Meenakshi Gopinath (Women in Security Conflict Management and Peace, India).
Professor Zalewski is one of a leading group of feminist international politics scholars who set up the journal during the 1990s. Since this time, the journal has brought together some of the most influential figures in the field to build a global community of writers and readers. The journal is an international forum which aims to foster debate across international relations, politics, gender studies, queer theory and women's studies.
Professor Zalewski is well placed to edit the journal as her research interests are concerned with critical international relations theory, feminist theory, queer theory and political theory and she has been a long standing member of its editorial board.
As time has progressed the journal has adapted to respond to technological and societal changes and is available online and in hard copy and is now supported by wide ranging associate and assistant editorial teams located in a variety of locations across the globe.
Speaking of her appointment, Professor Zalewski said: "Securing the editorship of the International Feminist Journal of Politics is a huge achievement for the School of Law and Politics and consolidates our status as a destination for contemporary International Relations study. The work and insights of feminist, gender and queer theory are highly significant which this journal places at the forefront of discussions on politics (global and local), gender relations and sexuality."
"Once I start editing the journal with my wonderful international colleagues I will be excited to be involved in planning the journal's seventh conference which will take place in April at the University of San Francisco. It will be entitled Feminism + Knowledge + Politics and will bring together scholars, students and practitioners for an interdisciplinary, global exploration of feminist knowledge about politics and the politics of feminist knowledge."