Medicine (MBBCh)
Subject area: Medicine
UCAS code: A100
Next intake: September 2023
Duration: 5 years
Mode: Full time
Why study this course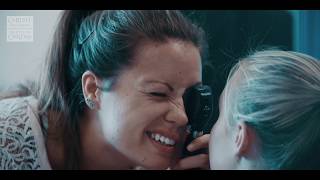 This MBBCh degree, which we call 'C21', will prepare you for a rewarding working life as a foundation doctor in the NHS and career beyond. C21 is structured over five years, to allow you to acquire knowledge, clinical skills and professional attitudes within an integrated spiral curriculum. This means you will continually build on what you learn. Our aim is to produce great clinicians who understand people and the environment in which we live.
The C21 programme initially focuses on preparing you for learning in higher education and building a platform for integrated clinical sciences. This is delivered in the classroom, practical classes, lectures and the virtual learning environment. You learn to apply your knowledge in the clinical environment, both in hospital and community settings.
C21 emphasises the importance of learning science in the clinical context, and the central place of the patient in a doctor's work. We firmly believe that patients are at the heart of medical education and as such you will be introduced to patients from the first year. You will learn about common medical conditions from real patients, as well as their doctors, in authentic and impressively-equipped facilities.
As you progress through the programme you will find there is increasing emphasis on the acquisition of clinical skills, initially in a simulated environment progressing to extended clinical placements with increasing responsibility in hospital and community settings throughout Wales.
Throughout the course, you are expected to display the professional attributes of a doctor in training. By the time you graduate, you will have demonstrated that care of patients is your first concern. With full engagement in the course, you will be able to apply knowledge and skills in a competent and ethical manner and use your ability to provide leadership and to analyse complex and uncertain situations. You will have achieved all the outcomes and clinical competencies required by the General Medical Council set out in 'Outcomes for Graduates'.
Distinctive features
An innovative spiral curriculum based on evidence gathered from across the world.
Teaching from internationally-renowned researchers and clinicians.
Having the whole of Wales as your classroom, meaning you get a breadth of clinical experience from small, rural GP practices and small cottage hospitals to fast-paced city A&E departments and complex surgical specialties.
A smooth transfer into the first year of your career as a doctor.
Excellent teaching facilities.
Intercalate for a year to complete a medically related BSc in a subject of interest.
A smooth transfer into the first year of your career as a doctor.
Accreditations
University Hospital of Wales, Heath Park, Cardiff, CF14 4XN
A level
AAA. Must include Biology and Chemistry. You will need to pass the science practical element of the A-level if this is part of your programme of study.

If you are a graduate applicant, you must have or be working towards a 2:1 (Hons) in your degree and have BBB/ABC at A-level (or equivalent), including subject requirements and meet the minimum GCSE requirements (or equivalent qualifications).

If you have completed a PhD, the minimum A-Level requirement is BBC and all other criteria listed for graduates must be met.
Our grade range covers our standard offer and contextual offer. We carefully consider the circumstances in which you've been studying (your contextual data) upon application.
Eligible students will be given an offer at the lower end of the advertised grade range.
Where there is no grade range advertised and/or where there are selection processes in place (like an interview) you may receive additional points in the selection process or be guaranteed interview/consideration.
Learn about eligible courses and how contextual data is applied.
International Baccalaureate
36 overall (excluding Theory of Knowledge and the Extended Essay) including 19 at HL. Must include grade 6 in Biology and Chemistry. Grade 7 in SL Biology or Chemistry can be taken in place of HL Biology or Chemistry if you also have grade 6 in HL Maths, Physics, or Statistics. We do not accept IB repeats.

If you are a graduate applicant, you must have or be working towards a 2:1 (Hons) in your degree and have 32 overall in the IB, including subject requirements at Standard and Higher level.
Baccalaureate Wales
From September 2023, there will be a new qualification called the Advanced Skills Baccalaureate Wales (level 3). This qualification will replace the Advanced Skills Challenge Certificate (Welsh Baccalaureate). The qualification will continue to be accepted in lieu of one A-Level (at the grades listed above), excluding any specified subjects.
On your application you must provide evidence of:
English language or Welsh language at GCSE grade B/6 or an equivalent (if you require a Student visa, you must ensure your language qualification complies with UKVI requirements), and
GCSE Double Science at grades BB/66 (or grade B/6 in Biology and Chemistry separately), and
GCSE Maths grade B/6, and
five other GCSEs at grade B/6, or equivalent qualifications (level, subjects and grade).
You must also demonstrate an awareness of the healthcare system in the UK and the nature of the medical training in your personal statement.
We do not accept Critical Thinking, General Studies, Citizenship Studies, or other similar equivalent subjects.
Admissions Test
You must achieve UCAT prior to submitting your application (excluding those countries which are exempt). We don't have a minimum threshold score; however, we may use UCAT scores as part of our selection process.

Enrolment conditions
Before you start your course, you will also need to undergo a health check, including screening for blood-borne viruses and tuberculosis, by our Occupational Health Service. If you are non-immune to Hepatitis B, you will need to complete a full immunisation programme before taking part in clinical procedures.
Having a blood-borne virus or other infectious diseases won't prevent you from completing this course and obtaining General Medical Council registration, but some specialities won't be open to you during training or in your career.
If you have a health issue that you think might have an impact on your ability to study or practise, please contact us before submitting an application.
GCSE
Grade B or grade 6 in GCSE English Language.
IELTS (academic)
At least 7.0 overall with a minimum of 7.0 in speaking and a minimum of 6.5 in all other subskills.
TOEFL iBT
At least 100 with a minimum of 24 in speaking and 22 in all other subskills.
PTE Academic
At least 76 overall with a minimum of 76 in speaking and a minimum of 69 in all other communicative skills.
Trinity ISE II/III
II: Not accepted.
III: at least a Merit in all components.
Other accepted qualifications
Please visit our English Language requirements page for more information on our other accepted language qualifications.
Re-sit results
Re-sit results will only be considered if completed within 12 months of the first date of sitting.
You will be required to complete a DBS (Disclosure Barring Service) check if your application is successful. If you are applying from certain countries overseas, a Certificate of Good Conduct may be required.
If you have a relevant criminal conviction, this will be stated in the check and may affect your ability to enrol on the course. Applicants who are on the barred list should be aware that applying to this course is likely to be considered a criminal offence.
Other qualifications from inside the UK
BTEC
We do not accept BTECs for this programme.
T level
We do not accept T Levels for this programme.
Qualifications from outside the UK
Please contact medadmissions@cardiff.ac.uk for information about entry requirements from your country.
Please view your country page for information on our entry requirements, funding opportunities and who our local advisors are.
Please see our admissions policies for more information about the application process.
Interview or selection process
Please note that this scoring process is under review.
Scoring your application
You will be given points for your achieved qualifications. Points are awarded for nine GCSE subjects which must include Biology, Chemistry, English (First) Language, and Mathematics or Numeracy. Achieved A-level grades and honours degrees give you additional points.
GCSEs
9, 8, A* = 3 points
7, A = 2 points
6, B = 1 point
A-level
A* = 3 points
A = 2 points
The cut-off score for interview varies each year as it will depend on the competitiveness of all the applications.
Degree (minimum GCSE and A-level grades required)
27 points in total
The maximum points you can achieve are 27. The cut-off score for interview varies each year as it will depend on the competitiveness of all the applications.
Our interview process
We won't make an offer without an interview.
We use the multiple mini interview (MMI) format, which is a series of short, carefully timed interview stations that you will rotate around in turn.

The MMIs help us to determine if you:
- can think on your feet
- have thought about some of the issues that are important to the profession
- can critically appraise information
- can communicate ideas effectively.

They also focus on exploring the personal qualities and attributes that are important to your future career development.
Tuition fees for 2023 entry
Your tuition fees and how you pay them will depend on your fee status. Your fee status could be home, island or overseas.
Learn how we decide your fee status
Fees for home status
| Year | Tuition fee | Deposit |
| --- | --- | --- |
| Year one | £9,000 | None |
| Year two | £9,000 | None |
| Year three | £9,000 | None |
| Year four | £9,000 | None |
| Year five | £9,000 | None |
Students from the EU, EEA and Switzerland
If you are an EU, EEA or Swiss national, your tuition fees for 2023/24 be in line with the overseas fees for international students, unless you qualify for home fee status. UKCISA have provided information about Brexit and tuition fees.
Fees for island status
Learn more about the undergraduate fees for students from the Channel Islands or the Isle of Man.
Fees for overseas status
| Year | Tuition fee | Deposit |
| --- | --- | --- |
| Year one | £39,700 | None |
| Year two | £39,700 | None |
| Year three | £39,700 | None |
| Year four | £39,700 | None |
| Year five | £39,700 | None |
Learn more about our tuition fees
Financial support
Financial support may be available to individuals who meet certain criteria. For more information visit our funding section. Please note that these sources of financial support are limited and therefore not everyone who meets the criteria are guaranteed to receive the support.
Additional costs
Accommodation
We have a range of residences to suit your needs and budget. Find out more on our accommodation pages.
Living costs
We're based in one of the UK's most affordable cities. Find out more about living costs in Cardiff.
Course structure
Your course, C21, is divided into three distinct phases.
During Phase 1 (Years 1 and 2) you will learn the core science and clinical practice.
In Phase 2 (Years 3 and 4) you learn to care for patients through extended clinical placements and projects that build on your practical and academic learning.
In Phase 3 (final year) most of your learning will be as part of a clinical team, so that when you graduate you have the experience, skills and confidence to be a really good newly-qualified doctor.
The Undergraduate Course at Cardiff University is a non-modular course and therefore it is impossible to compartmentalise your learning. The idea of C21 is to build and gain new knowledge and ideas by expanding and developing what you already know. A spiral curriculum means you revisit aspects of learning, deepening your understanding.
The primary mode of delivery in Year 1 and 2 will be via Case Based Learning, where you are supported in small groups by a trained facilitator. You will learn basic and clinical science via the theme of the 'Chronological Life Course'. Each unit of study will consist of a series of patient cases, typically lasting about two weeks.

In your Years 3 and 4 you will apply and build upon earlier learning through increased clinical time in hospitals and GP surgeries throughout Wales. Learning will be centred around the patient experience as you follow patients along the care pathway from community settings into hospital care and back into the community on placements. Clinical placement learning will be complemented with time in Cardiff, where you will revisit core scientific principles and build upon these, but with an increased emphasis on the pathophysiology, diagnostic methods, management and treatment of common diseases.
By Year 5 you will be ready to take a more active role within clinical teams. The emphasis is on consolidating knowledge and skills to prepare you for work as a doctor in the NHS, ensuring your smooth transition from student to Foundation Doctor.
Core learning is supplemented by a series of Student Selected Components (SSCs) in all years of the programme, allowing you to choose projects from a list of available options, or to develop your own project. SSCs provide the stimulus and the opportunity for you, under appropriate guidance and direction, to acquire knowledge through a process of exploration and your own intellectual efforts.
SSCs complement core MBBCh teaching, allowing you to study areas of particular interest, introducing research skills and encouraging analytical and critical thought from your first year. You are encouraged to develop skills and knowledge in a variety of medical and scientific specialties, including those outside the realm of traditional Medicine. In your final year you will have an opportunity to go on an 'elective' and visit medical settings almost anywhere in the UK or internationally. These 'options' enable you to pursue an aspect of Medicine of particular interest to you.
Between Years 3-4 and 4-5, Cardiff University offers a number of intercalated BSc and MSc degree opportunities in health-related disciplines such as: Applied and Experimental Clinical Immunology, Anatomy, Biochemistry, Cellular and Molecular Pathology, Emergency, Pre-hospital and Intercalated Care (EPIC), Genomic Medicine, Medical Education, Neuroscience, Pharmacology, Physiology, Population Medicine and Psychology & Medicine. There are also agreements with other Higher Education Institutes within Wales for medical students to gain a Bachelor degree in one year, in subjects such as Neuropsychology and Sports Science. This intercalated degree year provides students with interest in a research or academic career the chance to pursue an area of Medicine in depth and further develop their research skills.
The programme shown reflects the existing C21 curriculum and may be reviewed prior to the start of your academic year.
The modules shown are an example of the typical curriculum and will be reviewed prior to the 2023/2024 academic year. The final modules will be published by September 2023.
Year one
The programme initially focuses on preparing you for learning in higher education and building a platform for integrated clinical sciences. During the first semester of Year 1 you are introduced to the core knowledge, skills and behaviour expected of a doctor.
Your introduction runs for the first 12 weeks, covering the basics of anatomy, biochemistry, physiology, cell and molecular biology, immunology, microbiology and pathology
You will develop the fundamental communication, clinical skills and professionalism required of a doctor.
The remainder of Year 1 is based on a series of clinical scenarios linking the basic sciences to common clinical conditions, such as musculoskeletal injuries, heart disease, diabetes and gastrointestinal problems.
You will learn to address medical problems from first principles, and develop scientific reasoning skills.
Small group sessions will be supported by lectures and seminars, access to life science and clinical skills resources.
You will spend a day most weeks seeing patients in local hospitals, general practices and other community based services around South East Wales.
Early clinical experience opportunities in south east Wales will allow you to meet case-appropriate patients and NHS staff to complement your Case Based Learning.
Initially you will concentrate on normal structure and function but, as cases progress, you will move on to more complex clinical presentations focusing on abnormal structure and function.
Teaching will be based at our state-of-the-art facilities in the Cochrane building, a flagship £18m development on the site of University Hospital of Wales, Cardiff, and at the School of Biosciences. You will also rotate through regional clinical teaching and learning centres in Merthyr Tydfil, Abergavenny, Bridgend, and Newport.
Year two
During Year 2 your learning continues to be based on common clinical scenarios and you will study 11 cases. Each case lasting two weeks. Some of the core science learning highlights of Year 2 include:
1. Community Based Learning
The importance of seeing a patient in their own community is again emphasised in your second year and the Community Clinical Learning programme builds on your Case Based Learning. Each placement will involve task-oriented learning, so that you collect a portfolio of clinical learning experience. This will help you link 'real people' to both the case you are studying and to more long term goals such as professional attitudes, understanding health service delivery and leadership. One of the highlights of the community clinical learning programme in Year 2 is our Simulated Road Traffic Accident. This allows you to learn about the challenges of healthcare delivery in a rural setting as compared to services available in urban areas. You will practise a variety of clinical and communication skills as you respond to a simulated emergency alongside doctors and paramedics.
2. The Student Selected Components (SSC) Programme
The SSC programme in Year 2 consists of four distinct learning opportunities:
Two Experience projects
The two experience projects expose you to a wide range of settings and topics and you will have opportunities to develop research skills at a more advanced level. Importantly there are projects that will facilitate study beyond the boundaries of traditional Medicine, and these include placements in social work, complementary Medicine and the Professions Allied to Medicine.
Journalistic article
The journalistic article will enable you to demonstrate the critical academic skills of literature searching and appraisal of complex scientific evidence-based material. It will also challenge you to convey your journalistic message in an entertaining yet thought provoking manner.
A unique Year 2/Year 5 C21 Conference
The conference includes plenary sessions with invited keynote speakers covering a range of themes around thriving & surviving in medical school and medical ethics.
Year 5 students facilitate and share their experiences of Intercalating, European Exchange and clinical placements in Phase 2.
In small groups, Year 2 students will prepare poster presentations based on their first SSC experience project. Year 5 students will "judge" the posters and give feedback to academics.
This SSC will enable you to gain experience of attending and presenting at a scientific/medical conference and provide a significant opportunity for interaction with older peers as they embark on the next stage of their academic and clinical careers.
Year three
In Year 3 you learn the principles of integrated clinical care, to learn about clinical method and diagnostic reasoning and relate this to the underpinning scientific principles of Medicine.
The year is divided into a wide range of learning opportunities:
Three clinical placements across Welsh hospitals and primary care, with bookend weeks at the Heath Park Campus in Cardiff;
Applied Clinical Sciences taught all year in Cardiff;
All year Student Selected Component – an opportunity to go beyond core learning and study a subject which you have a particular interest.
You will gain valuable insight and skills on your Oncology Project, where you are paired with a patient who is living with cancer. Following them through investigations and treatment, you will develop your understanding of the patient experience and your knowledge of the NHS.
During Year 3 you will spend most of your time on clinical placements, learning Medicine by following patients through the healthcare system. We expect you to make the patients the focus of your learning by witnessing the patient journey through the health care system. This will provide you with an insight into the patient experience of both illnesses and the health care system and learn about the fundamentals of excellent clinical care.
You should embrace all clinical opportunities offered, so that you can:
Become proficient in performing clinical assessments;
Formulate differential diagnosis;
Describe and explain the principles of investigations;
Describe and explain the management and treatment of common diseases.
Year four
C21's fourth year follows a similar pattern to Year 3, but your time will be concentrated on increasingly specialist cases. You will continue to practise the core skills learnt in your Year 3 but will apply these in different clinical settings.
The year is also divided into multiple, separate learning opportunities:
Specialist clinical placements across Wales, with bookend weeks at Heath Park Campus in Cardiff;
A Student Selected Component – an opportunity to go beyond core learning and study a subject in which you have a particular interest.
1. Women, Children and Family
The overall aim of this placement is to enable you to acquire skills relevant to women and children, to make a clinical assessment of a problem, and develop a plan of care in its widest sense. You will spend time with obstetricians and paediatricians throughout Wales and have the opportunity to witness first-hand the importance of multi-disciplinary working in both community and secondary care settings. The patient should remain the focus of your learning and there will be opportunities to interact with women, children and parents who are accessing the health care system.
2. Clinical Neuroscience, Psychiatry and Ophthalmology
This attachment utilises the expertise of one of the four Research Institutes in the School of Medicine. You will experience more specialist practice during the clinical neuroscience attachment but will see how an excellent grounding in generic skills facilitates clinical and diagnostic reasoning. These are essential skills for all good doctors to develop and perfect. You will also have excellent opportunities to see patients with psychiatric illnesses and come to appreciate the prevalence of psychiatric disorders in our population. You will learn about primary psychiatric disorders and also see how mental health problems can influence how patients present with and manage other illnesses.
The ophthalmology teaching will be a dedicated week spent at Cardiff. During your one week placement in ophthalmology, you will be provided with opportunities to broaden your understanding of ophthalmological pathology, examination skills and management as well as highlighting the support requirements for visually impaired patients.
3. Chronic Disease 2 - Geriatrics, Musculoskeletal Disease and Dermatology
We have an increasingly ageing population and a significant burden of chronic diseases in our population. These are priority areas to address for the current NHS and you need to understand the challenges posed by these illnesses. This placement builds on the principles of chronic disease management introduced in Year 3 but with particular emphasis on the elderly person and individuals with musculoskeletal and skin diseases.
European Exchange Scheme
We are pleased to say that the European Exchange Scheme for Year 4 students is continuing as before, with alternative funding arrangements, following the UK withdrawal from the Erasmus Scheme in 2020.
Year five
Our unique Harmonisation Programme brings together all elements of the course, blending existing knowledge and skills with those required by the Foundation Programme to prepare you for life after graduation.
Your integration within clinical teams and responsibility for patient care increases through the final year of study, with the intention of preparing you for your role as a doctor working within the NHS, and ready for your postgraduate studies;
You will focus on the assessment and management of acute and chronic clinical presentations, with increasing responsibility throughout the year;
There will be two eight week clinical placements, one hospital-based and the other based in the community (general practice). You will be expected to contribute to patient care under supervision;
Learning will be predominantly based in the workplace, with sessions in the simulation centre and small group sessions designed to refine clinical thinking and decision-making;
These placements will be followed by an eight week student elective at a destination of your choice, almost anywhere in the world, to study aspects of Medicine that capture your imagination;
Four core learning blocks of two weeks will address important aspects of a medical career. These Cardiff-based activities, themed "Preparing for Practice", "Changing Practice", "Science in Practice" and "Practise for Practice", offer an understanding of what to expect when you start work. They include team-working, leadership, service improvement, academic research skills, and life as a Foundation doctor.
The Harmonisation Programme will culminate in the seven week Senior Student Assistantship. This allows you to really work as part of the clinical team by directly managing patients under the supervision of hospital teams. It takes place in the hospital where you undertake your first foundation job, if that is in Wales. If it is elsewhere, your Senior Student Assistantship will be in Wales and you may be able to do a week in your foundation hospital, subject to approval.
The final year ensures you are ready for your career in medicine, consolidating the skills and knowledge required to perform at the highest level within the NHS.
The University is committed to providing a wide range of course where possible, but please be aware that whilst every effort is made to offer choice this may be limited in certain circumstances. This is due to the fact that some options have limited numbers of places available, which are allocated on a first-come, first-served basis, while others have minimum student numbers required before they will run, to ensure that an appropriate quality of education can be delivered; some options require students to have already taken particular subjects, and others are core or required on the programme you are taking. Options may also be limited due to timetable clashes, and although the University works to minimise disruption to choice, we advise you to seek advice from the relevant School on the module choices available.
The University is committed to providing a wide range of module options where possible, but please be aware that whilst every effort is made to offer choice this may be limited in certain circumstances. This is due to the fact that some modules have limited numbers of places available, which are allocated on a first-come, first-served basis, while others have minimum student numbers required before they will run, to ensure that an appropriate quality of education can be delivered; some modules require students to have already taken particular subjects, and others are core or required on the programme you are taking. Modules may also be limited due to timetable clashes, and although the University works to minimise disruption to choice, we advise you to seek advice from the relevant School on the module choices available.
Learning and assessment
The MBBCh Medicine course offers a modern integrated curriculum with a unique diversity of learning experience. Teaching is delivered in partnership with the School of Biosciences at Cardiff University, whilst clinical placement teaching takes place in hospitals and General Practices across the whole of Wales.
You will also have the opportunity to learn alongside students from specialties such as Pharmacy and Speech and Language students. This allows you to learn first-hand of the importance of the multi-disciplinary team in modern patient care.
We use a blend of teaching methods with small group teaching and Case Based Learning. Learning is supported and reinforced by a co-ordinated programme of lectures, seminars, practicals, lab and clinical skills sessions, and relevant clinical experience. We are particularly proud of providing you with the opportunity to practise your skills on a wide range of placements, with feedback from clinicians to help you improve your understanding and technique.
Each year of your study you will revisit common clinical problems and build on what you have learned already; this is called spiral learning. It means that the new information is easier to remember and to apply in a clinical context when you see patients.

Case Based Learning is a structured and supported method of learning. This method of learning in the clinical context makes it easier to recall knowledge. You will learn practical clinical skills such as communication, examination and practical procedural skills in clinical skills centres. Communication skills are taught using actors who are trained to behave as patients. This is a safe environment for you to learn how to gather information and explain diseases and treatment. Workshops continue through the course and the scenarios become more complex and challenging.
During Phase 2 you spend most of your time in clinical environments, such as outpatient clinics, wards and General Practices. You will be taught by hospital doctors, General Practitioners, and Clinical Skills Tutors. You will learn by talking to and examining patients, whose conditions you then discuss with clinicians. You will be taught in the clinical situation, in small group tutorials, using the Clinical Skills Centres, Simulation Centre and some lectures.

Central to the course is self-directed learning (SDL), providing the opportunity to take more responsibility for your own learning and fit with your own interests. You will be expected to take increasing responsibility for learning, preparing you for a lifetime of continued personal development.
You will complete a variety of assessments throughout your course, with regular Progress tests (single best answer written papers, designed to let both you, and us, know how you are progressing), short answer papers, coursework, clinical placement feedback, ISCEs (practical assessments with feedback from clinicians) and end of unit quizzes.
Some of your assessments will be formative (designed to let you, and us, know that you are on the right path) and some summative (meaning that you need to pass to progress).
One popular feature of our course, designed to build your competence and confidence as a clinician, is early 'finals', allowing you Year 5 to develop yourself as a soon-to-be junior doctor, in a clinical team, rather than stressing about books and forthcoming exams.
Your assessments complement legal requirements for prescribing and situational judgements, preparing you fully for your career as a practising clinician.
How will I be supported?
Our focus is on you and your learning. We will support you as you take increasing responsibility for your own learning and encourage you to use your own initiative to seize opportunities and experiences that will be available to you as a student and, later, as a doctor.
You will have a named academic mentor for help and support with academic needs. Regular meetings will be scheduled to discuss progress. You should take the opportunity to reflect on your abilities and performance through developing a personal development plan.
On clinical placement, a team of individuals is responsible for your well-being. These include hospital Undergraduate Managers and Honorary Senior Lecturers, together with your named educational supervisor.
The University offers a range of services including the Careers Service, the Counselling Service, the Disability and Dyslexia Service, the Student Support Service, and excellent libraries and resource centres. Our virtual learning environment is accessible via desktop and mobile devices, allowing you to access electronic resources from anywhere. Dedicated computer labs, student study rooms, campus-wide WiFi networks, printing facilities and a dedicated healthcare library are available year-round. Staff are available onsite to assist students and provide support and advice.

You will have access through the Learning Central website to relevant multimedia material, presentations, lecture handouts, bibliographies, further links, electronic exercises and discussion circles.
Feedback
You will receive regular formative feedback on your performance throughout the course. Formative feedback will be both oral and written depending on the task assessed. You will receive both oral and written feedback on your performance in oral presentations and in the clinical environment on clinical skills and professionalism. Written feedback will be provided on written reports and projects. The purpose of this feedback is that you reflect on performance and use it constructively so that you continue to improve.
You will receive feedback on all summative assessments and on placement, where you will be assessed on professionalism as well as your medical knowledge and clinical skills.

Detailed written feedback is provided on knowledge exams, providing you with your marks, together with cohort performance.

Feedback on performance in clinical examinations (ISCE) will be demonstrated by providing you with the marks for the station, domain feedback together with results for overall performance of the cohort and individual comments from the examiner.
In the event of failing an exam, you will be able to meet with an academic member of staff for further feedback, advice and support. We recommend that you discuss academic progress with your academic mentor once a year at the very minimum.
How will I be assessed?
How important are my summative assessments?
You need to pass all of your summative assessments to progress to the next year. Some will also feed into your ranking, which helps you in many ways throughout medical school and Foundation years. Knowing where you are within your year group means that you, and we, will know if targeted support would be helpful. A good ranking within your medical school is an advantage if you want to intercalate and, later on, when you and your friends apply for F1 posts.
What skills will I practise and develop?
You will acquire and develop a range of valuable skills, both those which are discipline specific and more generic 'employability skills'. These include the following.
Scientific method and approaches to research;
Analysis and interpretation of quantitative and qualitative data;
Communication skills – written and oral;
Numeracy;
IT skills;
Verbal presentation skills;
Problem solving;
Clinical history and examination skills;
Diagnosis and management of clinical presentations;
Carrying out practical procedures safely and effectively;
Emergency medical care;
Prescribing;
Leadership and management skills;
Teaching skills.
As a result of engaging fully with this course, you be able to demonstrate all of the outcomes for medical graduates as defined by the GMC in 'Outcomes for graduates 2015'. These include:
taking responsibility for the care, diagnosis, management and treatment of patients;
placing patients' needs and safety at the centre of the care process;
showing respect for their patients at all times;
taking responsibility for your own practice and actions;
displaying the capacity for inquiry and being prepared to continue learning, teaching, evaluating and researching throughout their careers;
developing existing knowledge, deepening understanding and improving performance through experiential learning;
adapting effectively in response to uncertainty and change;
combining directed, self-directed and simulated learning;
displaying a sound appreciation of ethical, legal and community issues;
relating the scientific basis of medicine, including most recent developments to the diagnosis and treatment of disease;
extrapolating the importance of physical, psychological and social determinates of health to medical practice;
acting as an effective member of multidisciplinary teams;
practising effectively as a Foundation Programme doctor in the NHS.
You must be proficient in all of the practical skills listed by the GMC to graduate.
As a medical student you are expected to demonstrate professional behaviour, appropriate to that of a doctor in training, at all times from the start of the course. The General Medical Council set out the standards for all doctors and medical students. (http://www.gmc-uk.org/guidance).
At the end of the undergraduate course you will receive your MBBCh (or equivalent) degree, which is a primary medical qualification (PMQ). Holding a PMQ entitles you to provisional registration with the General Medical Council, subject only to its acceptance that there are no Fitness to Practise concerns that need consideration. Provisional registration is time limited to a maximum of three years and 30 days (1125 days in total). After this time period your provisional registration will normally expire.
Provisionally registered doctors can only practise in approved Foundation Year 1 posts: the law does not allow provisionally registered doctors to undertake any other type of work. To obtain a Foundation Year 1 post you will need to apply during the final year of your undergraduate course through the UK Foundation Programme Office selection scheme, which allocates these posts to graduates on a competitive basis. All suitably qualified UK graduates have found a place on the Foundation Year 1 programme, but this cannot be guaranteed. For instance if there were to be an increased number of competitive applications from non-UK graduates.
Successful completion of the Foundation Year 1 programme is normally achieved within 12 months and is marked by the award of a Certificate of Experience. You will then be eligible to apply for full registration with the General Medical Council. You need full registration with a licence to practise for unsupervised medical practice in the NHS or private practice in the UK.
Although this information is currently correct, students need to be aware that regulations in this area may change from time to time.
There is some discussion about whether to remove provisional registration for newly qualified doctors. If this happens then UK graduates will receive full registration as soon as they have successfully completed an MBBCh (or equivalent) degree. It should be noted that it is very likely that UK graduates will still need to apply for a training programme similar to the current Foundation Programme and that places on this programme may not be guaranteed for every UK graduate.
Careers and placements
Career prospects
The Medicine programme is recognised as a Primary Medical Qualification under the Medical Act, and graduates of the programme may apply for provisional registration with the General Medical Council in order to undertake Foundation training.
This degree programme will prepare you for medical practice, with a choice of over 60 clinical specialties you can train in after Graduation. A medical degree also equips you for a broad range of non-clinical roles, including work in academic research, medical education, biomedical research, the pharmaceutical industry and other healthcare-related fields.
In 2019, 100% of the graduates from the MBBCh course had secured employment or engaged in further study within 6 months of graduation*.
*Discover Uni destinations of leavers HE records
Graduate careers
Acute Care
Anaesthetics
Clinical Academia
Emergency Medicine
General Practice
Intensive Care
Medicine
Occupational Medicine
Obstetrics and Gynaecology
Ophthalmology
Paediatrics
Pathology
Psychiatry
Public Health
Radiology
Surgery
Placements
Throughout the course you spend time with patients in clinical settings to provide context to what you are learning. As you progress, your exposure to patients increases along with the complexity of your clinical cases and your responsibilities for patients' care.
Clinical placement teaching takes place at hospitals, community medical centres and over 200 general practices across Wales. This means we can offer you a uniquely diverse clinical learning experience. Skills and professional behaviours are developed throughout the curriculum, so that you are fully prepared for your Foundation Programme and postgraduate medical training when you graduate.
All clinical placements should give you the opportunity to:
talk to patients, examine them and record your findings and conclusions
observe different areas of medical practice and learn about common problems within each
record what you have seen, look up and ask about things you don't understand
practice and refine practical clinical skills already learned in a simulated setting in a real clinical environment
learn about diagnostic processes in clinical scenarios
contribute to weekly case-based discussion
present cases to more senior members of staff.
Our students value the richness and diversity of the learning opportunities offered to them at the School of Medicine. Clinical placements will be delivered by the Health Boards across Wales.
In Years 1 and 2 you will meet patients with clinical problems you have been learning about. You will learn in hospitals and community settings across south east Wales.
During Years 3 and 4 you will spend time on extended clinical placements, all around Wales. Each Clinical Placement Block is eight weeks and will consist of bookend weeks led by Cardiff University. Teaching will be delivered from either Heath Park Campus (UHW) or University Hospital Llandough (UHL).
Year 3 Placement:
Oncology and Surgical Practice
Hospital Front Door
Chronic Disease 1, (includes Primary Care)
During Chronic Disease 1, you will spend dedicated time in a General Practice.
You can also apply to join our CARER stream in Year 3, with a year-long placement in a GP surgery in west or North Wales. As well as learning from your GP practice patients, you will spend time at your local hospital. Learning outcomes for the year are identical to students on the main programme, but you will also have had a year as an important part of a valued primary care team.
Year 4 Placements:
Clinical Neuroscience, Psychiatry and Ophthalmology.
Women, Children and Family. Under the European Exchange Scheme, you may have the opportunity to do this placement at a partner university.
Chronic Disease 2 (Geriatrics, Musculoskeletal and Dermatology).
C21 culminates in your final year, preparing you for your work in the NHS. Our "Harmonisation" years (final year of C21 and first year of your Foundation Programme) will allow you to take your developed knowledge and skill and apply it in the clinical environment, under close supervision.
Final year placements:
Junior Student Assistantship
Primary Care Attachment
Senior Student Assistantship
There is a team of staff responsible for the quality of placement teaching at each hospital. The Honorary Senior Lecturer (HSL) is a clinician with overall responsibility while the Undergraduate Managers are responsible for the day-to-day organisation and administration. Close liaison with both the clinical placement undergraduate team and the administration team at Cardiff University will ensure that you have the best possible experience.
Studying in Welsh
Up to 73% of this course is available through the medium of Welsh. Please contact the Admissions tutor for more information.
---
HESA Data: Copyright Higher Education Statistics Agency Limited 2021. The Higher Education Statistics Agency Limited cannot accept responsibility for any inferences or conclusions derived by third parties from its data. Data is from the latest Graduate Outcomes Survey 2019/20, published by HESA in June 2022.