Journalism, Media and English Literature (BA)
Why study this course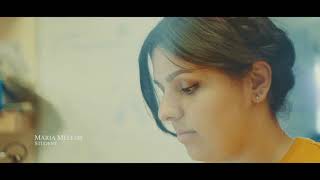 Tailored to you
With primarily optional modules you have freedom to choose a personalised degree.
Capital connections
Cardiff is thriving; take advantage of growing media and creative industries plus links to BBC Wales and Media Wales, situated next door.
State of the art facilities
Including a specialised onsite library, bright study spaces and six newsrooms.
Industry experience
Gain skills, confidence and connections through a variety of literary and cultural internships.
Learn from the best
Benefit from research-led content; learn from world-renowned literary scholars and authors.
The BA in Journalism, Media and English Literature provides you with the opportunity of specialising in two university honours subjects.
Many students find joint honours both stimulating and rewarding as they observe both similarities and differences between the two subjects. Often there are complementary issues and perspectives as well as skills and that link the subjects, be they critical analysis, historical contexts or recent research.
While the journalism part of the degree examines the media in its growth and historical and cultural significance in shaping our lives, the English literature modules focus on the critical analysis of a range of texts from different periods together with the exploration of complex ideas.
Each school involved in delivering the degree offers a challenging set of modules, supported by a friendly atmosphere and excellent staff-student relationships.
Within English literature, you are free to follow a traditional programme covering multiple periods and genres or to build a more distinctive mix of modules combining literary study with analysis of other cultural forms.
You will also study the many facets of journalism and media in an era of globalisation and dynamic social change and their impact on society, politics and popular culture.
The degree provides the training necessary for students who wish to study either discipline at postgraduate level, and a valuable range of intellectual and transferable skills for students who wish to enter other professions.
Colum Drive, Cardiff, CF10 3EU
Central Square, Cardiff, CF10 1FS
Entry requirements
We accept a combination of A-levels and other qualifications, as well as equivalent international qualifications subject to entry requirements. If you are applying to study this course via Clearing, entry grade requirements may be higher than those advertised. Typical offers are as follows:
A level
ABB-BBB. Must include Creative Writing, English Language and Literature, or English Literature.
Extended/International Project Qualification: Applicants with grade A in the EPQ/IPQ will typically receive an offer one grade lower than the standard offer. Please note that any subject specific requirements must still be met.
Our grade range covers our standard offer and contextual offer. We carefully consider the circumstances in which you've been studying (your contextual data) upon application.
Eligible students will be given an offer at the lower end of the advertised grade range.
Where there is no grade range advertised and/or where there are selection processes in place (like an interview) you may receive additional points in the selection process or be guaranteed interview/consideration.
Learn about eligible courses and how contextual data is applied.
International Baccalaureate
32-31 overall or 665 in 3 HL subjects. Must include grade 6 in HL English Language and Literature, English Literature, or English Literature and Performance.
Baccalaureate Wales
From September 2023, there will be a new qualification called the Advanced Skills Baccalaureate Wales (level 3). This qualification will replace the Advanced Skills Challenge Certificate (Welsh Baccalaureate). The qualification will continue to be accepted in lieu of one A-Level (at the grades listed above), excluding any specified subjects.
You must have or be working towards:
- English language or Welsh language at GCSE grade C/4 or an equivalent (such as A-levels). If you require a Student visa, you must ensure your language qualification complies with UKVI requirements.

We do not accept Critical Thinking, General Studies, Citizenship Studies, or other similar equivalent subjects.
We will accept a combination of BTEC subjects, A-levels, and other qualifications, subject to the course specific grade and subject requirements.
GCSE
Grade C or grade 4 in GCSE English Language.
IELTS (academic)
At least 6.5 overall with a minimum of 5.5 in each subskill.
TOEFL iBT
At least 90 overall with a minimum of 17 for writing, 17 for listening, 18 for reading, and 20 for speaking.
PTE Academic
At least 69 overall with a minimum of 59 in all communicative skills.
Trinity ISE II/III
II: at least two Distinctions and two Merits.
III: at least a Pass in all components.
Other accepted qualifications
Please visit our English Language requirements page for more information on our other accepted language qualifications.
You are not required to complete a DBS (Disclosure Barring Service) check or provide a Certificate of Good Conduct to study this course.
If you are currently subject to any licence condition or monitoring restriction that could affect your ability to successfully complete your studies, you will be required to disclose your criminal record. Conditions include, but are not limited to:
access to computers or devices that can store images
use of internet and communication tools/devices
curfews
freedom of movement
contact with people related to Cardiff University.
Other qualifications from inside the UK
BTEC
DD-DM in a BTEC Diploma in Humanities and Social Science subjects, and grade B in A-level Creative Writing, English Language and Literature, or English Literature.
T level
Acceptance of T Levels for this programme will be considered on a case-by-case basis by the Academic School. Consideration will be given to the T Level grade/subject and grades/subjects achieved at GCSE/Level 2.
Tuition fees for 2023 entry
Your tuition fees and how you pay them will depend on your fee status. Your fee status could be home, island or overseas.
Learn how we decide your fee status
Fees for home status
| Year | Tuition fee | Deposit |
| --- | --- | --- |
| Year one | £9,000 | None |
| Year two | £9,000 | None |
| Year three | £9,000 | None |
Students from the EU, EEA and Switzerland
If you are an EU, EEA or Swiss national, your tuition fees for 2023/24 be in line with the overseas fees for international students, unless you qualify for home fee status. UKCISA have provided information about Brexit and tuition fees.
Fees for island status
Learn more about the undergraduate fees for students from the Channel Islands or the Isle of Man.
Fees for overseas status
| Year | Tuition fee | Deposit |
| --- | --- | --- |
| Year one | £20,450 | None |
| Year two | £20,450 | None |
| Year three | £20,450 | None |
Learn more about our tuition fees
Financial support
Financial support may be available to individuals who meet certain criteria. For more information visit our funding section. Please note that these sources of financial support are limited and therefore not everyone who meets the criteria are guaranteed to receive the support.
Additional costs
Course specific equipment
You will not need any specific equipment.
Accommodation
We have a range of residences to suit your needs and budget. Find out more on our accommodation pages.
Living costs
We're based in one of the UK's most affordable cities. Find out more about living costs in Cardiff.
Course structure
This full-time course lasts for three years with two semesters per year, split between the School of Journalism, Media and Cultural Studies and the School of English, Communication and Philosophy. There are 120 credits a year. Most modules are worth 20 credits.
The modules shown are an example of the typical curriculum and will be reviewed prior to the 2023/2024 academic year. The final modules will be published by September 2023.
Year one
You will take 60 credits in English literature and 60 credits in journalism from a range of core and optional modules.
Year two
You will take 60 credits in English literature and 60 credits in journalism.
There are no compulsory modules, giving you the flexibility to shape your own programme of study. You can select from those offered by the School of Journalism, Media and Cultural Studies and the School of English, Communication and Philosophy.
Year three
You will take 60 credits in English literature and 60 credits in journalism.
There are no compulsory modules, giving you the flexibility to shape your own programme of study. You can select from those offered by the School of Journalism, Media and Cultural Studies and the School of English, Communication and Philosophy.
You have the option of writing a dissertation worth 40 credits.
| Module title | Module code | Credits |
| --- | --- | --- |
| Dissertation | MC3103 | 40 credits |
| Media Law | MC3213 | 20 credits |
| Mediating Childhood | MC3585 | 20 credits |
| The Making and Shaping of News | MC3589 | 20 credits |
| East Meets West in Film and Popular Culture | MC3590 | 20 credits |
| Media, Racism, Conflict | MC3593 | 20 credits |
| Spin Unspun: Public Relations and The News Media | MC3596 | 20 credits |
| The Creative and Cultural Industries | MC3608 | 20 credits |
| Sport and the Media | MC3612 | 20 credits |
| Communicating Causes | MC3616 | 20 credits |
| Understanding Media Business | MC3619 | 20 credits |
| Reporting Conflict and the Civil Sphere | MC3624 | 20 credits |
| Palu am y Gwir | MC3625 | 20 credits |
| Stori Pwy? Cyfathrebu Cymru | MC3626 | 20 credits |
| Reporting the World | MC3628 | 20 credits |
| Media, Money and Markets | MC3630 | 20 credits |
| The Cultural Politics of Contemporary Hollywood | MC3632 | 20 credits |
| Popular Music, Media, & Culture | MC3633 | 20 credits |
| Understanding Digital Society through Black Mirror | MC3634 | 20 credits |
| A Century of War Photojournalism | MC3635 | 20 credits |
| Marketing, Branding and Promotional Cultures in Television | MC3637 | 20 credits |
| Screening Locations | MC3641 | 20 credits |
| (Me) me, Myself and I:The Power and Politics of Digital Remix Culture and Online Inequalities | MC3642 | 20 credits |
| The Graphic Memoir | SE1409 | 20 credits |
| The Illustrated Book | SE2395 | 20 credits |
| Literature and Science | SE2471 | 20 credits |
| Decadent Men, 1890s-1910s: Wilde to Forster | SE2498 | 20 credits |
| Dissertation | SE2524 | 20 credits |
| Modern Drama: Page, Stage, Screen | SE2551 | 20 credits |
| Utopia: Suffrage to Cyberpunk | SE2581 | 20 credits |
| Poetry in the Making: Modern Literary Manuscripts | SE2592 | 20 credits |
| Postcolonial Theory | SE2593 | 20 credits |
| Medieval Romance: Monsters and Magic | SE2599 | 20 credits |
| Creative Writing Project | SE2602 | 40 credits |
| American Poetry after Modernism | SE2606 | 20 credits |
| The American Short Story | SE2609 | 20 credits |
| Apocalypse Then and Now | SE2611 | 20 credits |
| Representing Race in Contemporary America | SE2616 | 20 credits |
| Experimental Early Modern Drama | SE2620 | 20 credits |
| Visuality, Culture and Technology | SE2624 | 20 credits |
| Activist Poetry: Protest, Dissent, Resistance | SE2627 | 20 credits |
| Contemporary British Political Drama | SE2628 | 20 credits |
| Visions of the Future: Climate Change & Fiction | SE2630 | 20 credits |
| Encounters With Oil in Literature and Film | SE2631 | 20 credits |
| Romantic Circles: Collaboration, Radicalism and Creativity 1770-1830 | SE2633 | 20 credits |
| Medieval Misfits | SE2634 | 20 credits |
The University is committed to providing a wide range of module options where possible, but please be aware that whilst every effort is made to offer choice this may be limited in certain circumstances. This is due to the fact that some modules have limited numbers of places available, which are allocated on a first-come, first-served basis, while others have minimum student numbers required before they will run, to ensure that an appropriate quality of education can be delivered; some modules require students to have already taken particular subjects, and others are core or required on the programme you are taking. Modules may also be limited due to timetable clashes, and although the University works to minimise disruption to choice, we advise you to seek advice from the relevant School on the module choices available.
Learning and assessment
We offer a supportive learning environment, where you are enabled to acquire a range of skills and a wealth of specialist knowledge. Our courses foster intellectual skills, such as critical thinking, close analysis, evaluating evidence, constructing arguments, using theory and the effective deployment of language in writing and in debate. We also help you gain experience in team working, independent research and time management.
You will be taught both by lecture and seminar. Lectures provide an overview of the key concepts and frameworks for a topic, equipping you to carry out independent research for the seminars and to develop your own ideas.
Seminars provide an opportunity for you to explore the ideas outlined in the lectures. Seminars usually consist of about 15 students and the seminar leader (a member of the teaching team). Seminars may take various formats, including plenary group discussion, small-group work and student-led presentations.
How will I be supported?
Your scheduled contact hours will be supplemented by the opportunity for individual meetings with academic staff, by supportive academic progress meetings with your personal tutor and by the opportunity to attend research seminars and careers activities.
You will have access through the Learning Central website to relevant multimedia material, presentations, lecture handouts, bibliographies, further links, electronic exercises and discussion circles.
The University offers a range of services including the Careers Service, the Counselling Service, the Disability and Dyslexia Service, the Student Support Service, and excellent libraries and resource centres.
Feedback
We'll provide you with frequent feedback on your work. This comes in a variety of formats including oral feedback during tutorials, personalised feedback on written work, feedback lectures, generic written feedback and feedback on tutorial performance
Coursework will be marked by your module tutor and your tutor will give you written feedback on your work. You will also have a feedback class after each assessment. Students will be given general feedback in relation to examinations following the May/June examination period and you will be able to discuss your overall performance with your personal tutor as part of the monitored student self-assessment scheme.
How will I be assessed?
A range of assessment methods are used, including essays, examinations, presentations, portfolios and creative assignments.
Essays and examinations are used not only for assessment purposes but also as a means of developing your capacities to gather, organise, evaluate and deploy relevant information and ideas from a variety of sources in reasoned arguments.
The optional final-year dissertation provides you with the opportunity to investigate a specific topic of interest to you in depth and to acquire detailed knowledge about a particular field of study, to use your initiative in the collection and presentation of material and present a clear, cogent argument and draw appropriate conclusions.
What skills will I practise and develop?
As a result of engaging fully with this course, you will acquire and develop a range of valuable skills, both those which are discipline specific and more generic 'employability skills', which will allow you to:
grasp complex issues with confidence
ask the right questions of complex texts
have an imaginative appreciation of different views and options and analyse these critically
identify and apply relevant data
propose imaginative solutions of your own that are rooted in evidence
communicate clearly, concisely and persuasively in writing and speech
work to deadlines and priorities, managing a range of tasks at the same time
learn from constructive criticism and incorporate its insights
work as part of a team, developing a collaborative approach to problem-solving
use IT programmes and digital media, where appropriate
take responsibility for your own learning programme and professional development.
Careers
Career prospects
School of Journalism, Media and Culture
Many graduates progress onto a postgraduate journalism, public relations and communications masters degrees available at Cardiff and elsewhere, and from there to various jobs in the media.
Find out more about careers and employability.
School of English, Communication and Philosophy
English literature graduates have excellent analytic and communication skills that fit them for a full range of professions and further training. Their cultural expertise and intellectual abilities are valued in the public and private sector, and in contexts as varied as the classroom, the law courts or the media.
Find out more about careers and employability.
Studying in Welsh
Up to 40% of this course is available through the medium of Welsh. Please contact the Admissions tutor for more information.
---
HESA Data: Copyright Higher Education Statistics Agency Limited 2021. The Higher Education Statistics Agency Limited cannot accept responsibility for any inferences or conclusions derived by third parties from its data. Data is from the latest Graduate Outcomes Survey 2019/20, published by HESA in June 2022.