Psychology (MSc)
Duration: 1 year
Mode: Full time
---
Conversion course
This is a conversion course. No prior knowledge or degree in the subject is required.
Why study this course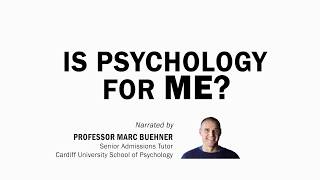 This BPS accredited psychology conversion programme will allow you to pursue a career in psychology after completing an unrelated undergraduate degree or career path.
Accredited by the British Psychological Society (BPS)
This accreditation demonstrates that this programme meets the high quality standards in education set by the BPS.
Professional psychology placement
This programme features a 12-week placement enabling you to work with professional psychologists in a clinic, research lab or organisation.
Potential to fast track a career in psychology after completing an unrelated degree
This programme enables you to study an MSc in Psychology after completing an unrelated undergraduate degree.
Ranked 4th in the UK and 44th in the world
Our School is ranked highly for Psychology in the Times Higher Education World University Rankings 2020.
Psychology is the systematic and scientific study of the most complex and fascinating of nature's creations – the human mind. It explores some of humanity's biggest questions and strives to understand behaviour and how the mind works.
On this one-year programme, you will be provided with all the necessary skills to become a psychologist. You will study psychology from a scientific standpoint, with an emphasis on its social, cognitive and biological aspects, whilst developing your quantitative and qualitative research skills. The programme is a conversion course so you will not need any prior knowledge of psychology to apply.
Teaching is research led, which means you will be taught by psychologists who have delivered significant advances in knowledge and improvements in quality of life across the world.
This programme is accredited by the British Psychological Society (BPS). Successful completion provides eligibility for the Graduate Basis for Chartered Membership of the British Psychological Society.
Accreditations
Where you'll study
Study in a dynamic and stimulating learning environment, informed by our leading research in psychology and neuroscience.
70 Park Place, Cardiff, CF10 3AT
Admissions criteria
This is a conversion course. Conversion courses allow you to study a subject unrelated to your undergraduate degree or current career, and support you with a change of career path. No prior knowledge or degree in the subject is required.
This is a conversion course. Conversion courses allow you to study a subject unrelated to your undergraduate degree or current career, and support you with a change of career path. No prior knowledge or degree in the subject is required.
Academic requirements:
Typically, you will need to have:
a 2:1 Honours degree (or international equivalent), and
Maths at a level equivalent to at least a grade C/4 at GCSE, demonstrable with formal qualifications or professional/degree experience.
Other essential requirements:
You will also need to provide a personal statement that is relevant to your application. Tell us why you wish to follow this programme, what benefits you expect to gain from it, and what skills and experience you possess that make you a suitable applicant. Please supply your statement as a PDF (500 words) and include the following questions as headings:
1. What has inspired you to pursue a course in Psychology?
2. Why would you like to do this at the Cardiff University?
3. Which aspect of our course interests you most, and why?
4. What are your career goals?
5. How will completion of this course help you to achieve your career goals?
English Language Requirements:
IELTS with an overall score of 7.0 with 6.5 in all subskills, or equivalent.
Selection process:
If you meet the entry requirements, you will be made an offer.
Application deadline:
Offers are made on a first come, first served basis and so early application is recommended.
Find out more about English language requirements.
Applicants who require a Tier 4 visa to study in the UK must present an acceptable English language qualification in order to meet UKVI (UK Visas and Immigration) requirements
Criminal convictions
You are not required to complete a DBS (Disclosure Barring Service) check or provide a Certificate of Good Conduct to study this course.
If you are currently subject to any licence condition or monitoring restriction that could affect your ability to successfully complete your studies, you will be required to disclose your criminal record. Conditions include, but are not limited to:
access to computers or devices that can store images
use of internet and communication tools/devices
curfews
freedom of movement
contact with people related to Cardiff University.
Course structure
This is a one year full-time course that starts in the Autumn. You will take taught courses in the first two semesters. In the final semester (Summer) you will take a placement and complete a dissertation.
The modules shown are an example of the typical curriculum and will be reviewed prior to the 2021/22 academic year. The final modules will be published by September 2021.
In the first semester, you will discover the core academic components of Psychology, such as abnormal psychology, developmental psychology, and social psychology, and in the second semester, you will complete your basic training and conduct your own novel research project. In the summer months, you will undertake a 12-week professional placement in which you experience life as a professional psychologist and learn the associated skills.
The University is committed to providing a wide range of module options where possible, but please be aware that whilst every effort is made to offer choice this may be limited in certain circumstances. This is due to the fact that some modules have limited numbers of places available, which are allocated on a first-come, first-served basis, while others have minimum student numbers required before they will run, to ensure that an appropriate quality of education can be delivered; some modules require students to have already taken particular subjects, and others are core or required on the programme you are taking. Modules may also be limited due to timetable clashes, and although the University works to minimise disruption to choice, we advise you to seek advice from the relevant School on the module choices available.
Learning and assessment
How will I be taught?
Our teaching is heavily informed by our leading research and combines academic rigour with practical relevance. Our internationally acclaimed faculty consists of academics who are at the forefront of knowledge within their field. They bring the lessons learnt from their most recent research into the classroom, giving you access to up to date real life examples and scenarios and critical psychological thinking.
Most modules involve a mixture of lectures, small group teaching (seminars and tutorials) and practicals. In a lecture, the lecturer will be giving an overview of a particular aspect of the module content (as well as opportunities for you to ask questions and be reflective). Lectures are recorded and are available sooner after delivery to help with clarity and understanding of the topic. In seminars and tutorials you will have an opportunity to discuss ideas, apply concepts and consolidate your understanding in the topic. In practicals, you will be able to apply the techniques and theory you have learnt about and get experience conducting experiments.
The placement module, taken during the summer, will involve learning by experience ("on the job" training). You will acquire skills and knowledge by working closely with a professional psychologist.
How will I be assessed?
Assessment methods vary from module to module but, across your degree scheme as a whole, you can expect a mixture of exams, coursework, essays, practical work, presentations, individual and group projects, and a reflective portfolio.
How will I be supported?
You will be allocated a personal tutor at the beginning of your studies. Normally, your personal tutor will teach on your own degree course and you will keep the same personal tutor throughout your course.
Your personal tutor will be able to give you advice on academic issues, including module choice and assessment. If you encounter any problems which affect your studies, your personal tutor should always be your first point of contact; she/he will be able to put you in touch with the wide range of expert student support services provided by the University and the Students' Union as appropriate. You are required to meet with your personal tutor at three points during each academic year but you are also encouraged to get in touch with them at any other point if you need help or advice.
For day-to-day information, the Professional Academic support staff of our Postgraduate Student Hub are available, in person, by telephone or by email, from 8am to 6pm each weekday during term time to answer your questions.
What skills will I practise and develop?
This course will teach you a range of skills useful to a career in psychology. You will learn about the core areas of psychology, such as Clinical and Developmental Psychology, and also how to critically appraise psychological theories within those fields. You will also learn practical skills such as how to design an experiment, collect, analyse and interpret a range of complex behavioural data, and how to present and communicate your work. During your placement you will learn how to put that those skills into practice.
Tuition fees
UK and EU students (2021/22)
Fees for entry 2021/22 are not yet available.
Students from outside the EU (2021/22)
We are currently awaiting confirmation on tuition fees for the 2021/22 academic year.
Additional costs
There are no additional costs associated with the academic part of the course but if you choose to do a placement in a different town you may incur extra living or travel costs compared to if you stayed in Cardiff.
Careers and placements
A psychology degree can provide you with a variety of career options and psychologists are employed on an increasingly wide scale in a variety of sectors including mental health, human factors, business, and education.
Psychology graduates are favoured by employers because of their broad skillset. A psychology degree reflects a university education which not only develops analytical skills, critical thinking and literacy but also numeracy and quantitative skills.
Placements
You will complete a 12-week placement in Semester 3 (Summer) where you will have the opportunity to work with professional psychologists in a clinic, research lab or organisation. This will enable you to put the skills and knowledge you've developed in the first two semesters into practice in a professional setting.
The placements on this MSc will be similar to those experienced on the undergraduate programme. Some examples of placements that our undergraduate students have been on are:
Research Assistant at Broadmoor Hospital;
Independent Domestic Violence advisor (IDVA) at Cardiff Women's Aid;
Research Trainee at Her Majesty's Inspectorate of Prisons;
Research Intern within the media, communications and advertising department of Ipsos MORI, London (market research agency);
Sales Associate at Lenovo;
Research Assistant at the Centre for Brain and Cognitive Development) at Birkbeck College (University of London).