Pain Management (Primary and Community Care) (PgDip)
Duration: 2 years
Mode: Part time distance learning
---
Why study this course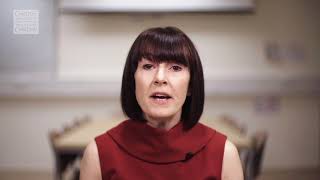 This programme is available to those who have completed our PgCert in Pain Management (Primary and Community Care).
Flexible e-learning programme
Distance-learning, online format enables flexible learning at your own pace.
Relevant to your practice
Content and assessments related to managing patients with pain in primary and secondary care
Tailor your learning
Focus your learning and assessments, on your area of pain interest
Student support via online tools
Student support via online tools, for learning and for development of assessments and for pastoral support
Interprofessional study
Work, learn and collaborate with students and staff from a range of healthcare professions and other academic disciplines.
Pain is a multidimensional phenomenon and as such needs to be managed through multidisciplinary initiatives. These initiatives must be based on specialist knowledge, rigorous research and an advanced understanding of the physiological and behavioural concepts involved.
Some of our modules can be studied on a stand-alone basis to provide any healthcare professional with an introduction to Research, Statistics and Evidence Based Practice, a Foundation in Primary Care Pain Management and / or Quality and Safety. Details for these are provided within the Stand Alone module information area (MET257, MET500 and MET275).
The Diploma aims to help you develop your knowledge to an advanced level in their area of expertise and or interest within the field of Pain Assessment and Management in the Primary and Community Care setting. This is however, undertaken within a broader context, which allows the student to understand their level of expertise and knowledge base and how it fits into inter-professional practice and Pain Management as a whole.
Every applicant has to apply for the Postgraduate Certificate year first. Once they have completed and passed this, they can either choose to exit with the Postgraduate Certificate award or they can apply to undertake the Postgraduate Diploma. The same applies for the Postgraduate Diploma to MSc.
Each course runs over nine months. The Postgraduate Certificate course starts with a two-week introductory period to enable you to familiarise yourself with the course and e-learning. The course team offer support Monday – Friday (9-5) by email, telephone and online discussion boards/forums.
Where you'll study
We are of the largest medical schools in UK, committed to the pursuit of improved human health through education and research.
University Hospital of Wales, Heath Park, Cardiff, CF14 4XN
Admissions criteria
In addition to satisfying the University's general entrance requirement, including English language requirements, applicants must have been awarded the Postgraduate Certificate (PgCert) in Pain Management (Primary and Community Care) from Cardiff University not more than three years prior to the year they are intending to start the Diploma.
AND
Be working in a clinical area that is relevant to the programme they are undertaking for the full duration of their studies. (During their studies, if the student's relevant clinical employment ceases or where they are unable to attend work in the necessary clinical setting for any period of time (exceeding 3 months), then they are required to notify the programme team immediately in order that appropriate arrangements can be made. In the case of temporary absence but continued relevant clinical employment, leave of absence (Interruption of Studies) and/or extensions shall be considered. In the event that a student's relevant clinical employment ceases then the University reserves the right to withdraw the student from the programme. Please refer to the University regulations on 'Fitness to Practise' for further information.)
Find out more about English language requirements.
Applicants who require a Student visa to study in the UK must present an acceptable English language qualification in order to meet UKVI (UK Visas and Immigration) requirements.
Criminal convictions
You are not required to complete a DBS (Disclosure Barring Service) check or provide a Certificate of Good Conduct to study this course.
If you are currently subject to any licence condition or monitoring restriction that could affect your ability to successfully complete your studies, you will be required to disclose your criminal record. Conditions include, but are not limited to:
access to computers or devices that can store images
use of internet and communication tools/devices
curfews
freedom of movement
contact with people related to Cardiff University.
Course structure
All students must register initially for the Postgraduate Certificate (Pg Cert) in Pain Management (Primary and Community Care) and successfully complete this state in order to progress to the Postgraduate Diploma.
There are two stages to the Postgraduate Diploma course: T1, the first taught stage, and T2, second taught stage.
This stage lasts for nine months and consists of three 20-credit modules totalling 60 credits, at Level 7. This is the Postgraduate Certificate in Pain Management (Primary and Community Care) required in order to progress to stage T2.
This stage lasts for nine months and consists of a further three 20-credit modules totalling 60 credits, at Level 7, to give a combined total for stages T1 & T2 of 120 credits.
At the end of stage T2, students who have obtained a minimum of 120 credits at Level 7 will be eligible for the award of Postgraduate Diploma, or they may apply to enter the MSc course.
The modules shown are an example of the typical curriculum and will be reviewed prior to the 2021/22 academic year. The final modules will be published by September 2021.
Year two
The University is committed to providing a wide range of module options where possible, but please be aware that whilst every effort is made to offer choice this may be limited in certain circumstances. This is due to the fact that some modules have limited numbers of places available, which are allocated on a first-come, first-served basis, while others have minimum student numbers required before they will run, to ensure that an appropriate quality of education can be delivered; some modules require students to have already taken particular subjects, and others are core or required on the programme you are taking. Modules may also be limited due to timetable clashes, and although the University works to minimise disruption to choice, we advise you to seek advice from the relevant School on the module choices available.
Learning and assessment
How will I be taught?
A wide range of teaching and learning styles are used throughout the course, which are delivered via e-learning format through our virtual learning environment Learning Central. The course consists of a number of compulsory modules and sub-topics where the student has a choice. A variety of media is used to deliver the content:
Written modules
Voice over PowerPoint presentations
Talking heads
Video presentations
Interactive modules
How will I be assessed?
The assessment methods are written assignments, online assessments (individual and group work). There are no residential components or written examinations to attend so there would be no need for you to travel to Cardiff University for course purposes.
How will I be supported?
The course is delivered entirely as distance-learning via Cardiff University's virtual learning environment (VLE) Learning Central, where you will find course materials, links to related materials, assessments and discussion boards.
Group and individual video tutorials are available to support you throughout your studies.
Students are encouraged to make regular contribution through the discussion boards on Learning Central, where they will be supported by the programme team and a panel of experts. Students will be able to plan and reflect on their learning through their own personal blog.
Feedback
Formative feedback will be communicated to the students through electronic and written means in a timely manner. Summative feedback on assessment will be delivered within the timeframe set by the University.

What skills will I practise and develop?
By fully engaging in this course, you will have the opportunity to develop a wealth of skills and abilities you can apply to any professional setting. In addition to greater conceptual understanding of current knowledge, issues and methods, you will practise and develop abilities in critical analysis, the application of evidence based medicine and in dealing with complex issues systematically and creatively. Your studies should also help you develop your problem-solving and decision-making abilities by enabling you to utilise evidence effectively and communicate important concepts to colleagues and others. Through any research focused elements you will have the opportunity to develop and enhance skills in literature review, critical evaluation, research design, research methodologies, data collection, data analysis and research principles.
The course aims to facilitate students to develop their knowledge to an advanced level in their area of expertise and or interest within the field of pain assessment and management in the primary and community care setting. This is however, undertaken within a broader context, which allows the student to understand their level of expertise and knowledge base and how it fits into inter-professional practice and pain management as a whole.
After fully engaging in the course, you should have:
Developed a critical approach to pain management in primary care and community setting
Integrated knowledge of pain from different disciplines in order to approach pain management from a multidimensional perspective, reflecting on the complexities of managing pain outside a secondary or tertiary care setting
Challenged traditional approaches to conceptualising pain in primary care and community setting
Examined current practice and evaluated traditional methods and attitudes to pain and its management commencing with rigorous screening and assessment in primary and community care, reflecting on the management approaches within this setting and when referral is required
Developed an inter-professional knowledge base of pain to support any educational initiatives
Consolidated and considered extending current practice through research activities
Tuition fees
Students from the UK
| Tuition fee (2021/22) | Deposit |
| --- | --- |
| £4,850 | £1,000 |
Students from the EU, EEA and Switzerland
EU, EEA and Swiss nationals starting in 2020/21 will pay the same tuition fee as UK students for the duration of their course.
If you are an EU/EEA/Swiss national, unless you qualify for UK fee status, tuition fees for 2021/22 will be in line with the fees charged for international students. UKCISA have provided information about Brexit and tuition fees.
Students from the rest of the world (international)
| Tuition fee (2021/22) | Deposit |
| --- | --- |
| £7,850 | £1,000 |
More information about tuition fees and deposits, including for part-time and continuing students.
Financial support
Financial support may be available to individuals who meet certain criteria. For more information visit our funding section. Please note that these sources of financial support are limited and therefore not everyone who meets the criteria are guaranteed to receive the support.
Additional costs
Will I need any specific equipment to study this course/programme?
You will need a reliable computer with high speed Internet access (and up-to-date virus and malware protection) and appropriate software.
Living costs
We're based in one of the UK's most affordable cities. Find out more about living costs in Cardiff.
Career prospects
This programme is aimed at those who have completed the Postgraduate Certificate in Pain Management (Primary and Community Care).
This programme is particularly suitable for those who wish to improve their knowledge of pain management in order to help improve patient care, in the primary and community care setting. Successful completion of this programme will add value to your CV. Graduates have reported that it led directly to new job opportunities in pain management.
"Having come to understand the importance of early intervention to prevent chronic pain, I feel particularly concerned about how GPs in my locality are managing pain, and the lack of resources to help them with this task. This is currently under discussion and I have been able to contribute to this. I was involved in the drawing up of local management guidelines for neuropathic pain. The material I studied in the course has been very helpful, almost every day. My colleagues send any pain patients to see me in the practice so I feel I am still managing to use some of my new skills."
Helen, GP, PG Diploma Pain Management (Primary and Community Care) alumna
"The diploma year built upon the skills and theoretical knowledge gained during the previous year, looking at the management of the more complex patient as well as gaining insight and appreciation into the political, national and local drivers that impact on the provision of chronic pain services. The course, and the assignments themselves, allowed me to demonstrate how this new knowledge gained was applied to my clinical practice, bridging the theory-practice gap and benefiting patient care. The assignments allowed me to select patients from my own clinical caseload ensured that the knowledge and educations obtained was relevant. I hope that the application of this new knowledge will have improved both patient outcome and satisfaction rates, both of which are audited on an on-going basis within the service that I work for."
Clinical Nurse Specialist, chronic pain, PG Diploma Pain Management (Primary and Community Care) alumna