Management and Organisation Skills CPD training courses
21 February 2019
We have a range of one and two day CPD training courses in Management and organisational skills.
We'll teach you how to develop and nurture your team. From Train the Trainer (now a two-day course due to popular demand), to coaching skills and how to interview candidates effectively, our suite of training sessions will help you to excel as a manager and get the best out of your team.
Plus don't forget that we offer 10% off these courses (and many others in our portfolio) when you book two or more places/courses at the same time.
To book any of the following courses, visit our website.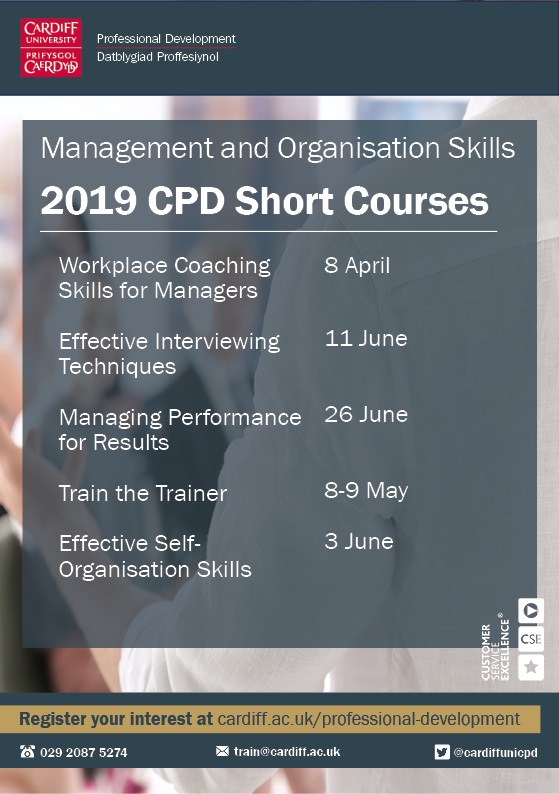 If you'd like to chat to our friendly team, please contact us:
Continuing Professional Development Unit
Download a free copy of our Spring/Summer brochure.