Cynllunio Cynaliadwyedd a Pholisi Amgylcheddol (MSc)
Hyd: 1 flwyddyn
Dull astudio: Amser llawn
Mae'r cynnwys hwn ar gael yn Saesneg yn unig.
---
Pam astudio'r cwrs hwn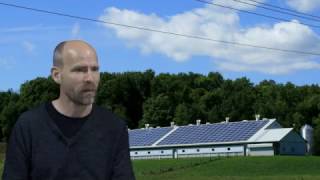 This MSc enables students to develop critical learning and applied skills in the field of contemporary sustainability.
Develop your knowledge and understanding of sustainability theory, principles and practice and be empowered to influence and progress policy and planning solutions for the environmental and sustainability challenges faced by government, business and regulatory bodies.
Our MSc in Sustainability, Planning and Environmental Policy (accredited by RICS and partially accredited by the RTPI), addresses three key dimensions that will provide you with the skills and knowledge to contribute to future policy development and help tackle sensitive environmental and sustainability issues. We will consider:
Principles and process - asking how policies may, or may not, achieve more sustainable development.
Resource sector studies – comparative and in-depth analysis of sustainability issues in key economic sectors (including food, transport, renewable energy and housing).
Research training – helping you to develop sustainability-relevant research skills ideal for academic progression, and professional practice.
You'll benefit from teaching which links together theoretical debates about sustainability at different spatial scales, informed by the latest social science research around environmental problems, with the practical dimensions of policy formulation and implementation. The planning system is given particular attention because it provides one of the most sophisticated contemporary mechanisms for regulating environmental change.
Nodweddion unigryw
Scope to focus on environmental problems and environmental policy in a range of sectors, including planning, food/agriculture, transport and housing.
This course is recognised by the Royal Town Planning Institute (RTPI) as a 'specialist' masters, allowing those who have completed a three year RTPI recognised undergraduate spatial planning degree to complete the RTPI's educational requirements for membership.
Accredited by the Royal Institution of Chartered Surveyors (RICS), allowing completion of the educational requirement for RICS membership.
Achrediadau
Ble byddwch yn astudio
Ymunwch â ni wrth i ni archwilio a mynd i'r afael â'r heriau cymdeithasol, gwleidyddol, economaidd, datblygiad ac amgylcheddol sy'n effeithio ar ble a sut yr ydym ni'n byw.
Rhodfa'r Brenin Edward VII, Caerdydd, CF10 3WA
Meini prawf derbyn
Applicants should normally hold a minimum 2:2 degree in an appropriate subject. This MSc is suitable for graduates in subjects such as Geography, Sociology, Politics or Economics, and/or those with appropriate professional qualifications in planning. Applicants with a background in other subjects, and relevant work-based experience, will also be considered.
A minimum standard in English language of IELTS 6.5(to included 5.5 in each sub-score) or equivalent will be required for students whose first language is not English. Pre-course English Language tuition is available.
If your offer to study at Cardiff University is conditional on IELTS, we recommend that you take the 'IELTS for UKVI' test at an approved centre. This will give you greater flexibility regarding how to meet the English Language conditions of your offer. Please note that 'IELTS for UKVI' is the only test outside the UK that can be accepted for entry to Pre-sessional English Language programmes.
You are expected to demonstrate an interest in the field, and some familiarity with contemporary environmental policy and planning issues.
Rhagor o wybodaeth am ofynion Iaith Saesneg.
Mae'n rhaid i ymgeiswyr sydd angen fisa Haen 4 i astudio yn y DU gyflwyno cymhwyster iaith Saesneg derbyniol er mwyn bodloni gofynion UKVI (Fisâu a Mewnfudo y DU).
Euogfarnau troseddol
You are not required to complete a DBS (Disclosure Barring Service) check or provide a Certificate of Good Conduct to study this course.
If you are currently subject to any licence condition or monitoring restriction that could affect your ability to successfully complete your studies, you will be required to disclose your criminal record. Conditions include, but are not limited to:
access to computers or devices that can store images
use of internet and communication tools/devices
curfews
freedom of movement
contact with people related to Cardiff University.
Strwythur y cwrs
This course is offered in part-time mode normally for 2 years (though this may be extended to 3 years), leading to the award of an MSc in Sustainability, Planning and Environmental Policy.
A Diploma is awarded to students who successfully complete the taught part of the Programme but who do not wish to undertake a dissertation.
It is divided into two parts:
Part one comprises a teaching programme of core and optional modules over four semesters.
Part two comprises an individual dissertation on a topic selected you will select in consultation with members of staff. Whilst there are few constraints on the choice of topic, it must address the core course themes of sustainability, environmental policy and planning.
Course modules address three key dimensions:
Principles and processes - how policies may (or may not) achieve more sustainable development.
Resource sector studies - comparative and in-depth analysis of sustainability issues in key economic sectors (including food, transport and housing).
Research training - the development of sustainability and planning research skills.
You will be required to take taught modules to a value of 120 credits altogether, as well as the dissertation which is worth 60 credits.
Mae'r modiwlau a ddangosir yn esiampl o'r cwricwlwm arferol. Byddant yn cael eu hadolygu cyn blwyddyn academaidd 2021/22. Bydd y modiwlau terfynol yn cael eu cyhoeddi erbyn mis Medi 2021.
Blwyddyn un
Blwyddyn dau
Mae'r Brifysgol wedi ymrwymo i ddarparu amrywiaeth eang o opsiynau modiwl lle'n bosibl. Ond byddwch yn ymwybodol er y byddwn yn gwneud pob ymdrech i gynnig dewis, gall hyn gael ei gyfyngu mewn rhai amgylchiadau. Y rheswm am hyn yw'r ffaith mai dim ond nifer cyfyngedig o leoedd sydd ar gael ar rai modiwlau, a gaiff eu dyrannu ar sail y cyntaf i'r felin. Mae'n ofynnol i fodiwlau eraill sicrhau isafswm nifer o fyfyrwyr cyn gallu eu cynnal, er mwyn gwneud yn siŵr y gellir cyflwyno addysg o ansawdd priodol. Gall modiwlau gael eu cyfyngu oherwydd gwrthdaro yn yr amserlen hefyd, ac er bod y Brifysgol yn ymdrechu i amharu cyn lleied â phosibl ar eich dewis, byddai'n syniad da i chi ofyn am gyngor gan yr Ysgol berthnasol am y dewisiadau modiwl sydd ar gael.
Dysgu ac asesu
Sut y caf fy asesu?
Assessment methods include:
Examinations
Essays
Reports
project work
verbal presentations.
Written examinations are used to test your understanding of key environmental policy frameworks, knowledge of substantive law and ability to construct legal arguments.
Essays and reports will allow you to employ knowledge generated during the modules in pieces of policy evaluation or sustainable development in action.
Seminar presentations and debates are used to encourage you both to develop and clarify you understanding of a contemporary sustainability issues (in order to defend a debating a position) and give you an opportunity to enhance your oral presentation skills.
Sut y caf fy nghefnogi?
You will have access to a range of facilities and resources, including:
A dedicated 40 PC laboratory with high quality peripherals including; network account laser printing, large format colour printing, A4 colour printing.

GIS facilities/workstation/access to Edina digimap digital mapping facility.

An additional 30 PC open-access laboratory in the Glamorgan Building.

An excellent Planning library containing around 12,000 books, 280 journal titles and substantial annual stock expenditure.

Access to online international databases/computerised library facilities.

Access to Dyslexia resource facilities.

Use of Learning Central in all modules to provide module information and learning resources.
You will have regular meetings with your allocated personal tutor to review your progress.
English language support will be available if your first language is not English.
Support will also be available if you are working/being assessed through the medium of Welsh.
We will support the development of your professional skills during induction week by providing training on computer use and presentation skills.
Feedback
Formative feedback is given in tutorials, discussion classes and problems classes as well as through individual written comments on coursework.

Pa sgiliau y byddaf yn eu hymarfer a'u datblygu?
You will acquire a range of skills in the analysis and critical appraisal of literature, policy and practice, in the construction and presentation of written arguments, and in the oral presentation of work.
You will also be introduced to relevant skills in the environmental assessment of projects and policies. Throughout the course, you will acquire skills in a range of environmental research methodologies.
As a graduate from this programme you will be able to:
Understand the philosophical, economic, political and social dimensions of sustainable development.
Be alert to strengths and weaknesses of the concept of sustainable development, particularly as these apply in 'real life' situations.
Interpret contemporary developments in planning through broader theoretical understanding of socio-economic political and environmental change.
Develop a detailed and critical understanding of environmental policy and environmental planning processes at the global level, within Europe and in particular within the UK; and of the links between environmental policy and the land use planning system.
Familiarise themselves with sustainability issues within a range of special fields, including: environmental assessment, climate change, transport and the environment, sustainability and the agri-food system, environmental management and regulation, and environmental management in practice.
Ffioedd dysgu
Myfyrwyr y DU ac UE (2021/22)
Nid yw ffioedd ar gyfer mynediad 2021/22 ar gael eto
Myfyrwyr tu allan i'r UE (2021/22)
Rydym yn aros am gadarnhad o'r ffioedd dysgu ar gyfer blwyddyn academaidd 2021/22.
Gyrfaoedd graddedigion
This course offers the knowledge and expertise for developing a research career or taking advantage of the increasing professionalisation of environmental jobs in the private and public sectors, including government departments and environmental agencies; the business sector; consultancy, and environmental non-governmental organisations.